Chrissy Teigen that was a Sports Illustrated Swimsuit veteran since 2010 was part of the magazine's VIBES 2017 launch festival in Houston, Texas last Saturday.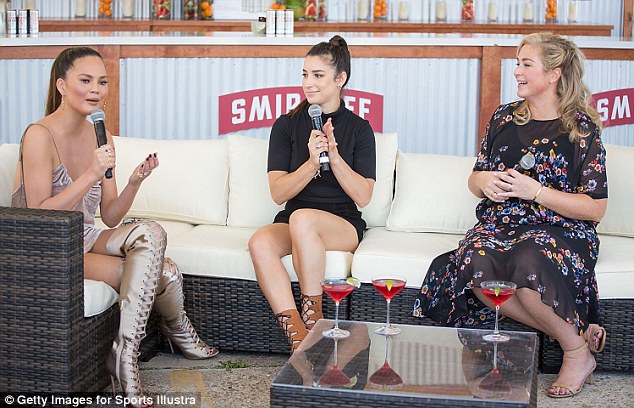 She was with other models Barbara Palvin, Aly Raisman and Samantha Hoopes and also SI Swimsuit editor MJ Day. She looked amazing as always. She wore a lightweight taupe velour dress. She was stunning and really glam. Her make up was characterized by heavily contoured cheekbones, brown matte lipstick and finely groomed brows.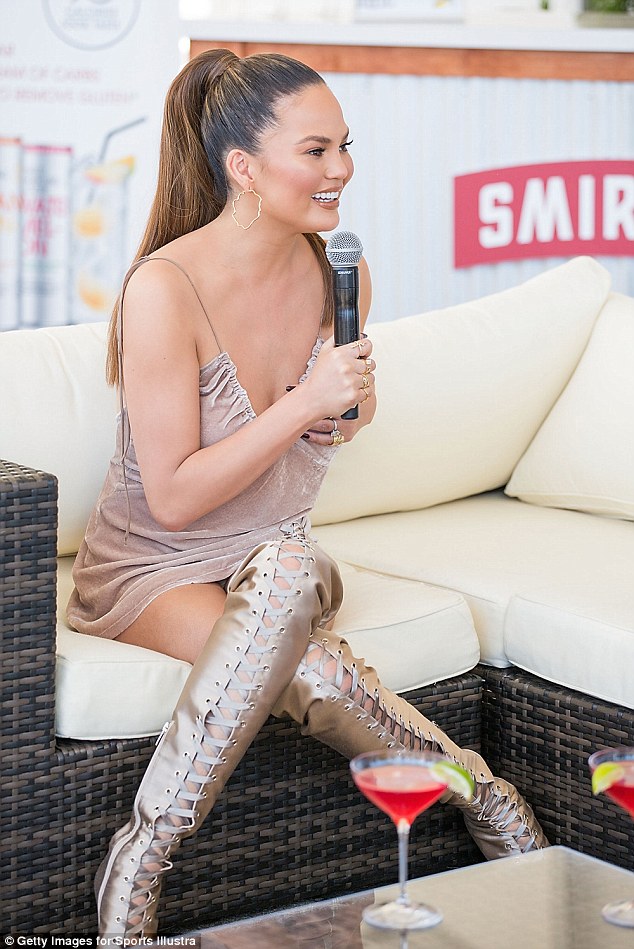 She had her hair back with a ponytail. She also wore a lot of details like gold earrings and rings, everything matched with her dark nail polish. The most important detail was at her feet. She had a pair of metallic over-the-knee boots.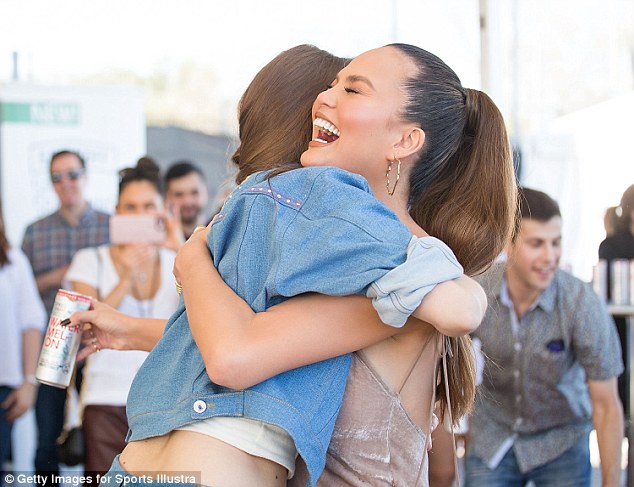 The over-the-knee boots are really popular among celebrities this season, you can choose a basic pair or a particular one like the ones Chrissy Teigen decided to wear. This satin lace-up pair are by Gianvito Rossi. They are perfect with a pink slip for a rose gold themed look. She was absolutely stunning! The event was pretty funny. Chrissy and Samantha shared a lot of laughs as they spoke on the panel sofa with cocktails. Chrissy has recently admitted she used to care a lot about her weight and that she used to practice excercise even three times a day. She always looks fabulous and she also has a child of 10 month older, Luna.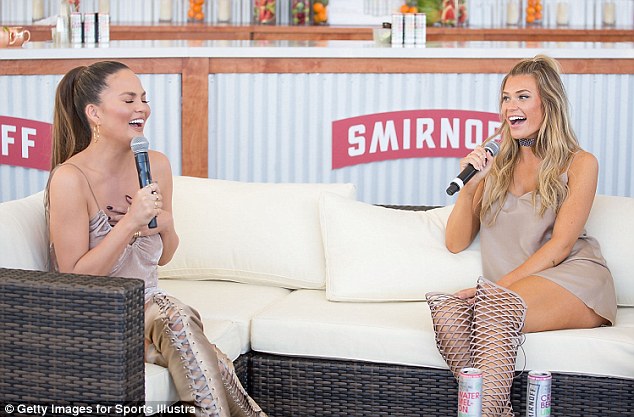 Buy a similar pair of over the knee nude boots clicking below.