The Modern Family Star Sofia Vergara was spotted last Tuesday in Beverly Hills.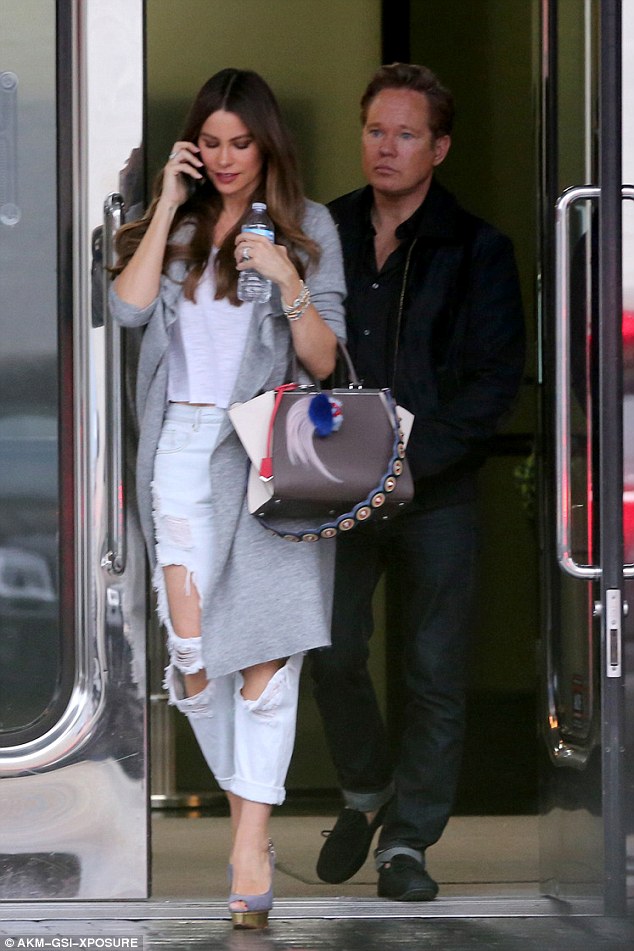 She was enjoying a relaxing afternoon doing shopping. This period has been really stressful for her due to all the events she had to attend. She was going out XIV Karats Ltd that is a jewelry shop. Even if she was just going shopping her look was on point. She had a casual but chic look but she couldn't avoid to wear high heels. She wore a faded pair of jeans with large tears over her knees. She matched the trousers with a white top.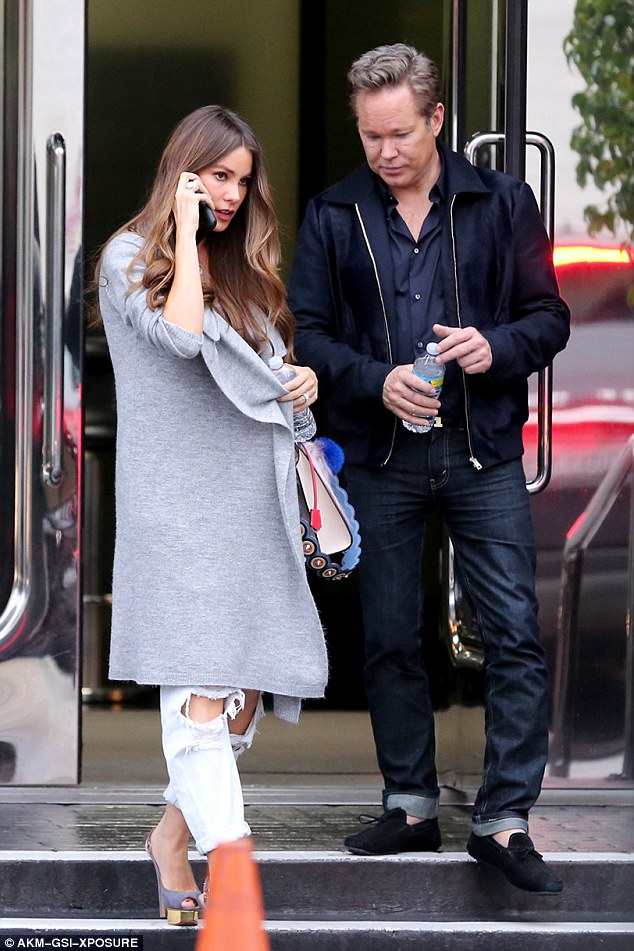 Then she wrapped herself in an open grey jacked with its sleeves rolled up to the elbow and a hem at her kness. Then at her feet she wore a pair of Charlotte Olympia heels, featuring a gold platform and suede slingback design. The heels are vertiginous but we know she can handle them perfectly. These shoes are perfect to give a touch of glam to any kind of look even a casual one. Sofia Vergara had a perfect look! She looked really into a conversation on her phone. Her make up was on point, she woere her long and fabolous hair done and she completed her look with a beautiful bag. All the colours of her clothes are perfectly matched together. Sofia Vergara was at the famous The Ellen DeGeneres Show when the famous host celebrated her birthday. She turned 59 and Sofia decided to bring her a little gift. Sofia is always in the spotlight and we always remember her beautiful dress of her wedding! Something really amazing as she is!
Buy a similar metallic pairs clicking below!