We're more used to seeing Britain's Got Talent judge Amanda Holden dressed up to the nines. Especially now that she's playing the role of Cinderella's Fairy Godmother in panto. Oh yes she is! As a judge on Britain's Got Talent, Amanda Holden is used to scrutinising others.  Fortunately, if anyone scrutinises her, the 45-year-old actress can boast that she is in the shape of her life thanks to a gruelling fitness regime called the Viking Method. The thigh exercise (above) looks more like a plea for mercy.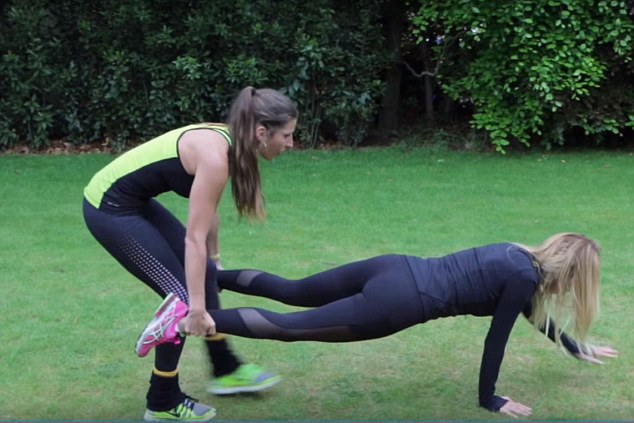 She works out with her Icelandic personal trainer Svava Sigbertsdottir, founder of the hardcore discipline. A wheelbarrow-style workout tests arm strength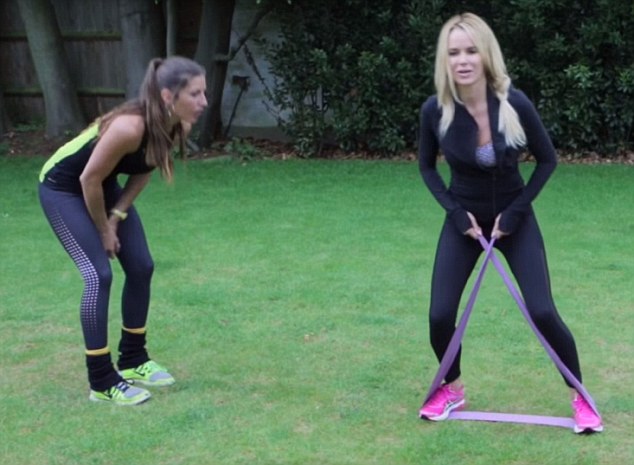 The Britain's Got Talent judge walks sideways using a resistance band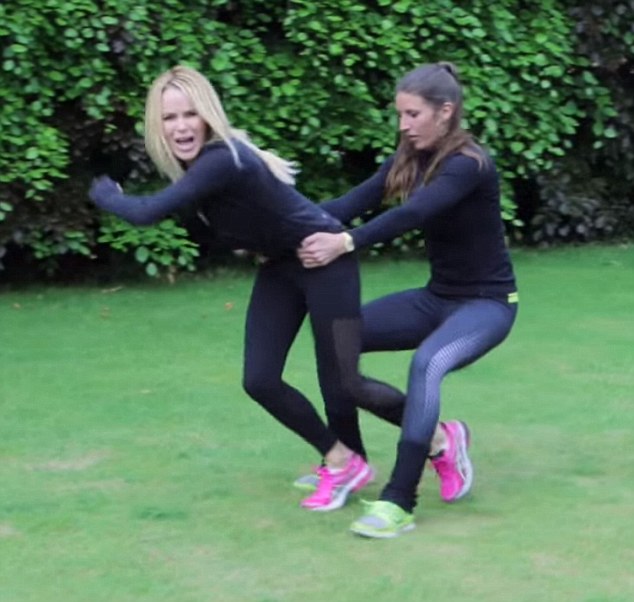 The mother-of-two runs as Svava pulls her back. And as these pictures show, she also gets some enthusiastic – if not very helpful – attention from her dog, Rudie.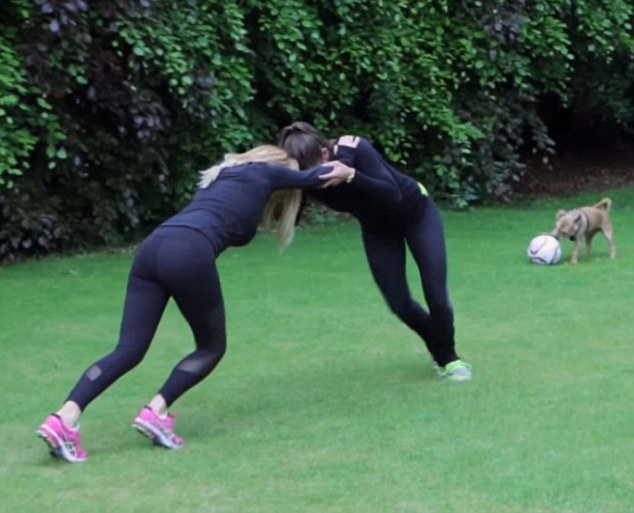 The Viking Method sees mother-of-two Miss Holden training and eating like the Scandinavian warriors. The actress goes through endless rounds of squat thrusts, boxing, bunny hops, jumps and crawls (ideally during snow, hail or frost, which is said to help boost the metabolism and improve mental toughness). The two push against each other as Rudie the dog plays with a ball.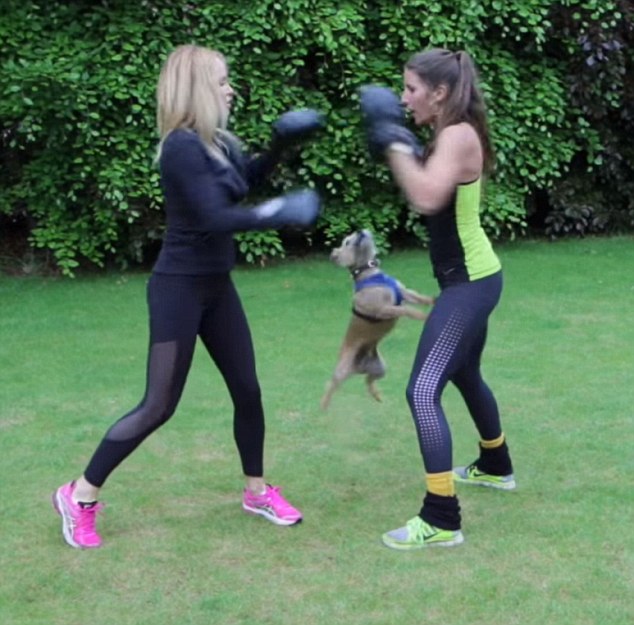 As the pair spar, Amanda's dog seems keen to protect his mistress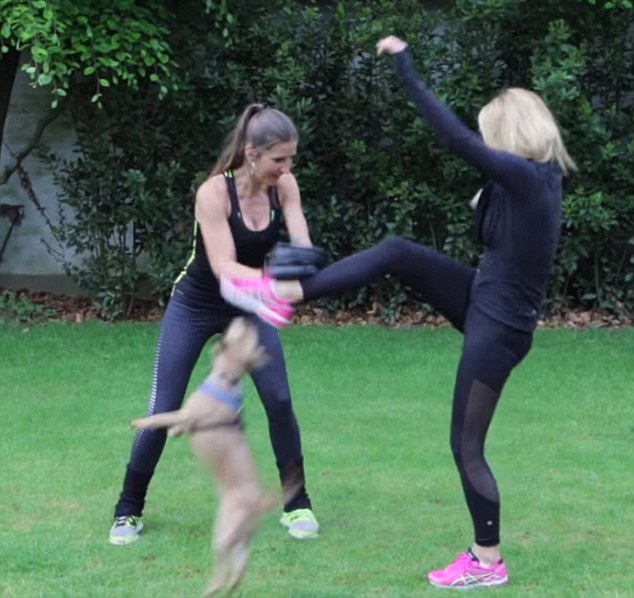 It's a close battle to see which one can get their leg highest
Viking-style axe swinging is replicated through a series of movements using dumbbells or cables. Her diet is designed to mimic that of the Vikings, largely based around nuts, vegetables, and plenty of good fats including oily fish and avocado.
In one 45-minute session Miss Holden, who begins filming on Britain's Got Talent in the new year, can burn up to 650 calories.  Last night Miss Sigbertsdottir said: 'We focus on core power exercises and have made her core very strong.
'Amanda is an absolute firecracker. She doesn't shy away from any exercise, no matter how exhausting it is. She never gives up, that is her secret.'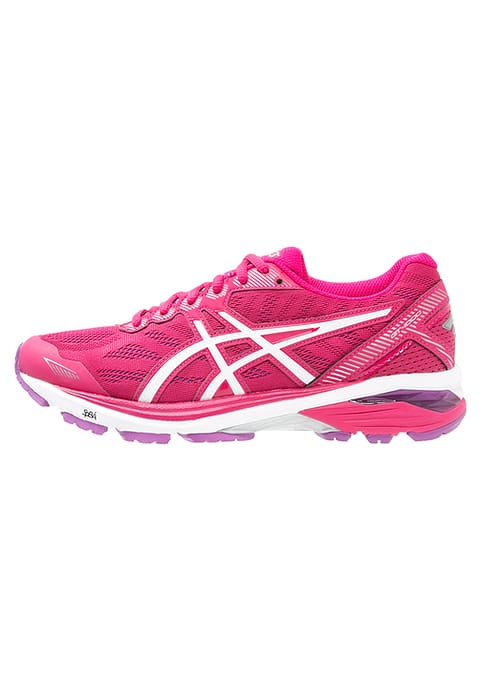 We love the flash of fluro pink from these Asics trainers, which feature the brand's signature logo on the side.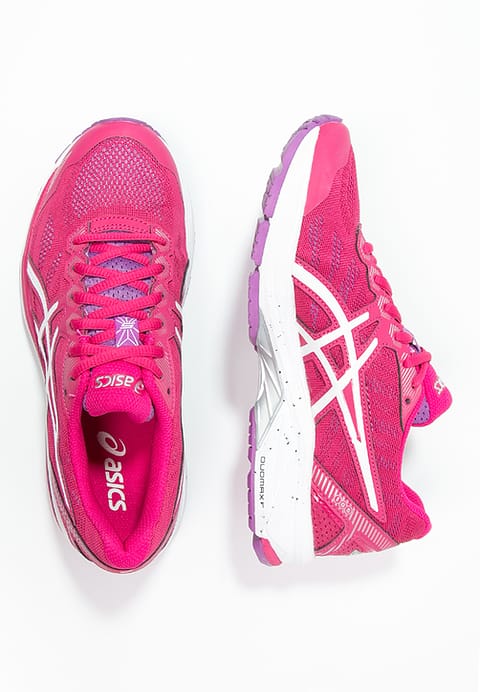 Boasting a cushioned sole and breathable mesh fabric, these running shoes are the perfect way to keep you motivated when you hit the gym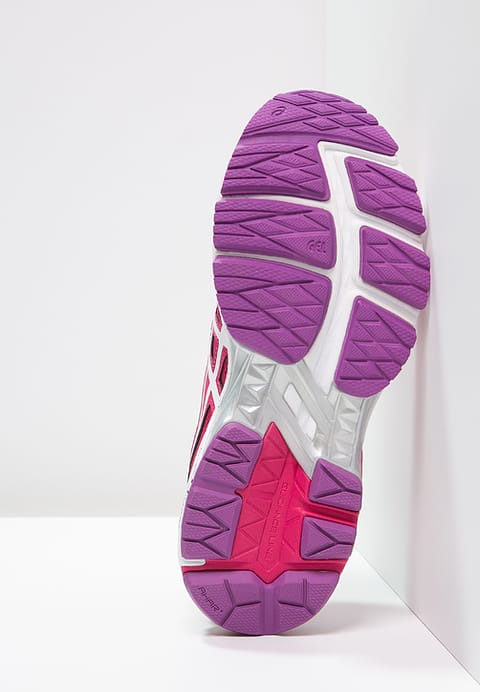 Ofcourse,  these are top of our shopping list but you can also explore the optios mentioned below: