Alexandra Burke was spotted at Heathrow airport when she was catching her flight after Christmas.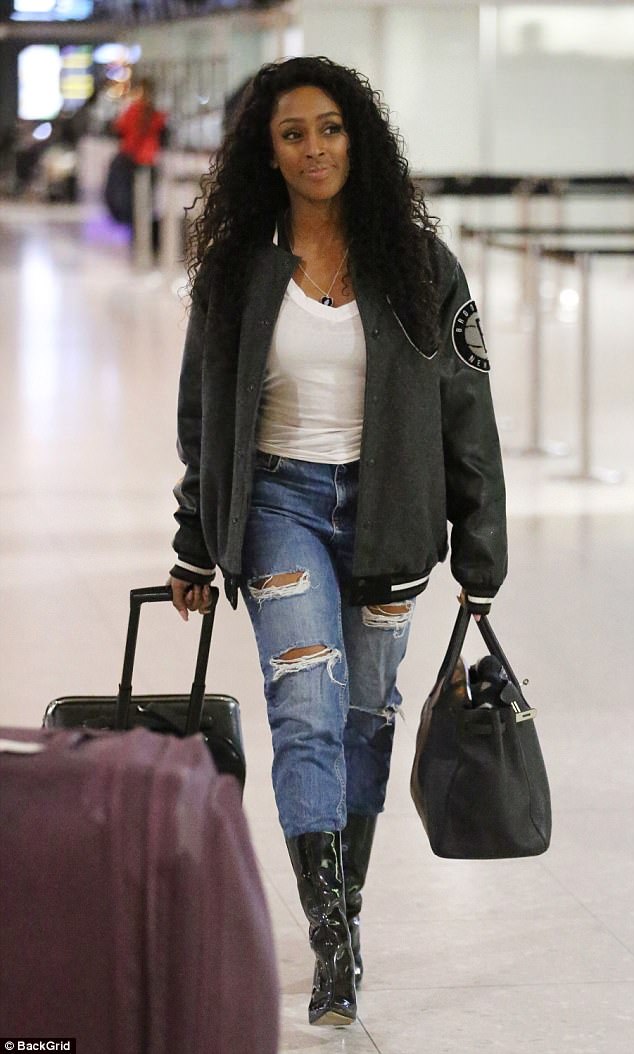 Her outfit was very cool. There were some rumors that said she got engaged to Josh Ginnelly after they came back from a romantic break in Paris. But, even at the airport last week she kept hiding her left finger with her jacket sleeve. So, maybe something is really going on. She looked happy even if she struggled to cope with Christmas without her mum Melissa.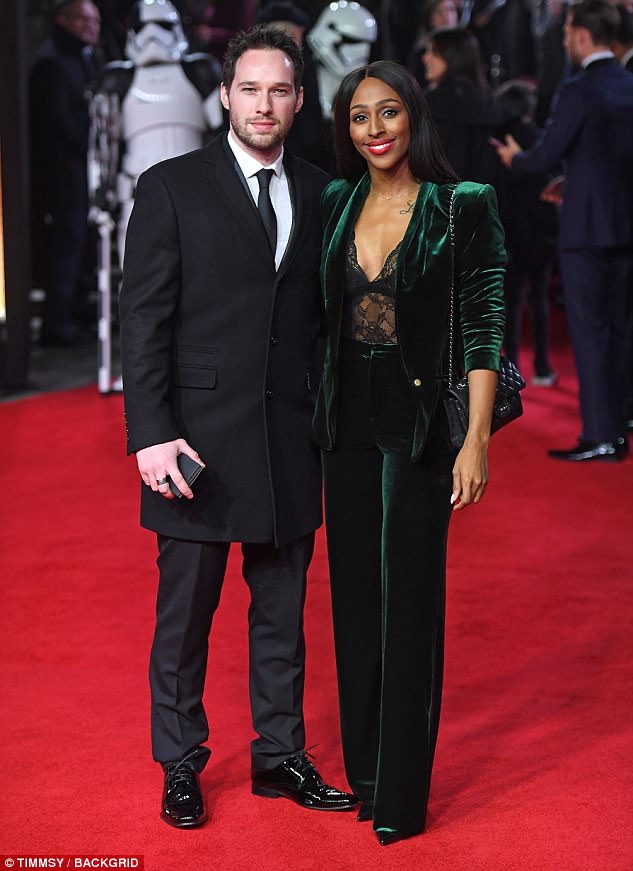 She had a pair of ripped jeans matched with a cool bomber jacket. At her feet a very particular pair of boots. Those perspex ankle boots are a must-have and we suggest you to buy your own pair. Alexandra's pair is really cheap by Ego and you can grab them in sale now! So don't miss the chance to enrich your wardrobe with a pair of ankle boots that are perfect for every occasion and with every kind of look!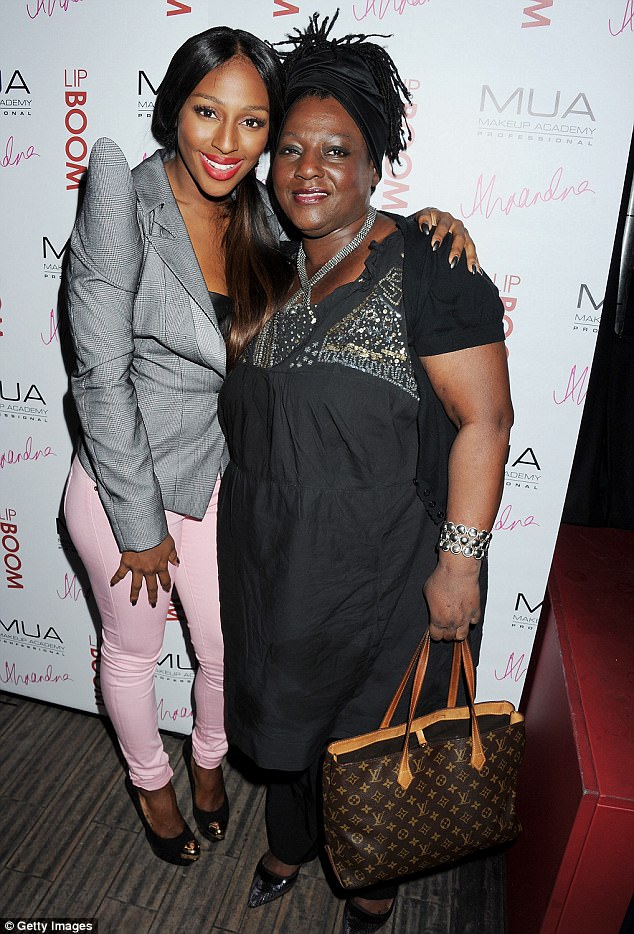 She finished off her look with a skintight white vest. She had her hair in tight curls. She wore essential makeup to evaluate her natural beauty. She looked amazing and in great spirits despite she lost the Glitter Bal trophy to former Holby star Joe McFadden and his dance partner Katya Jones in the final match.