She's always possessed a phenomenal figure. But after sharing a naked photograph on Thursday, Marnie Simpson's eagle-eyed fans were quick to point out some unusual marks on the image.  Dressed in nothing more than a pair of towering high-heel shoes, the Geordie Shore star catches the eye in a provocative promotional campaign on behalf of online brand Lasula. Playfully turning her back to the camera, Marnie throws a smouldering glance over a shoulder while raising one shoe-clad foot in the air. She captioned the shot, she wrote: 'Cheeky outfit lol… thanks @lasulaboutique. When your shoes are that good you don't need clothes.'
The 25-year-old reality star was accused of photoshopping the raunchy snap, with her followers claiming her stomach and the door frame were wonky.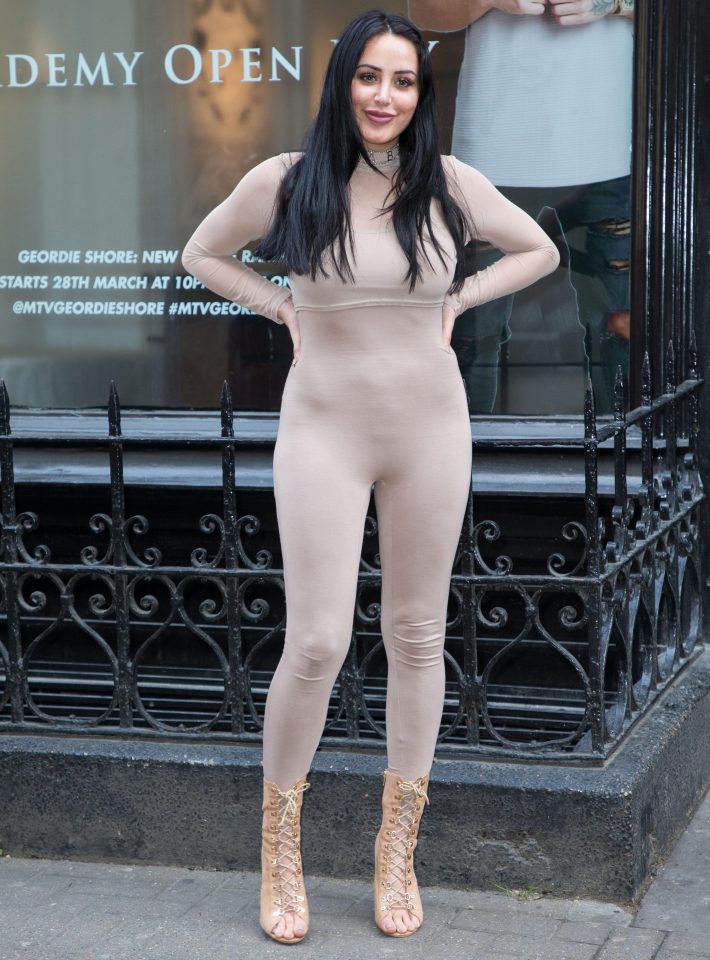 Fans have been left puzzled by Marnie's latest naked selfie. Marnie's rep has declined to comment on the photoshopping claims.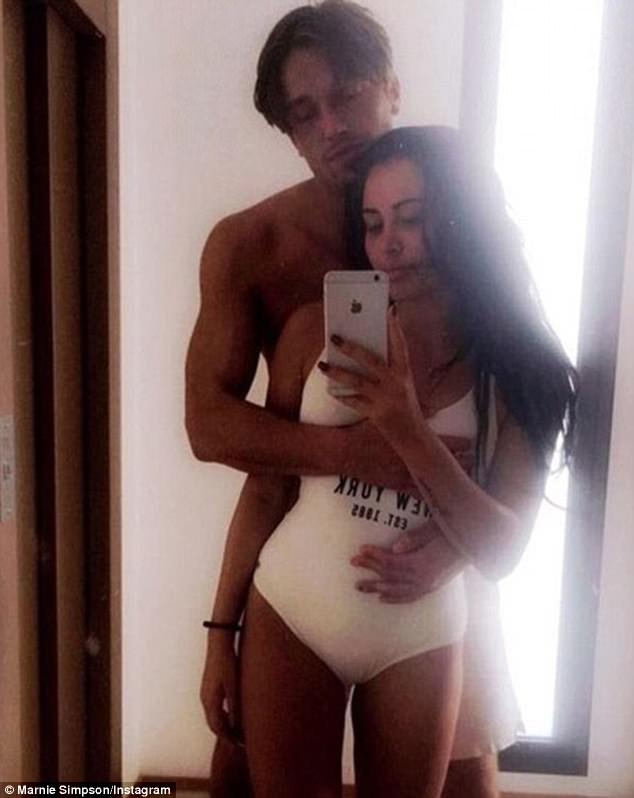 The new image comes after damning claims that Lewis cheated on Marnie while she slept in their hotel room were finally confirmed by the TOWIE star.  He told : 'We'd been out in Barcelona and I couldn't sleep, Marnie was asleep in the hotel, and I'm thinking, 'F*** this, I don't wanna be in this relationship.'
'So I went down to the beach and at 5am as the sun was coming up there were a couple of girls down there who I got talking to and I ended up kissing one of them. 'We went back to their room to have a little party, we ended up kissing in bed but that was it, anything about us "almost having sex'" is rubbish.' Marnie hasn't been short of attention following the split, with Niall Horan and James Arthur both contacting her on Twitter.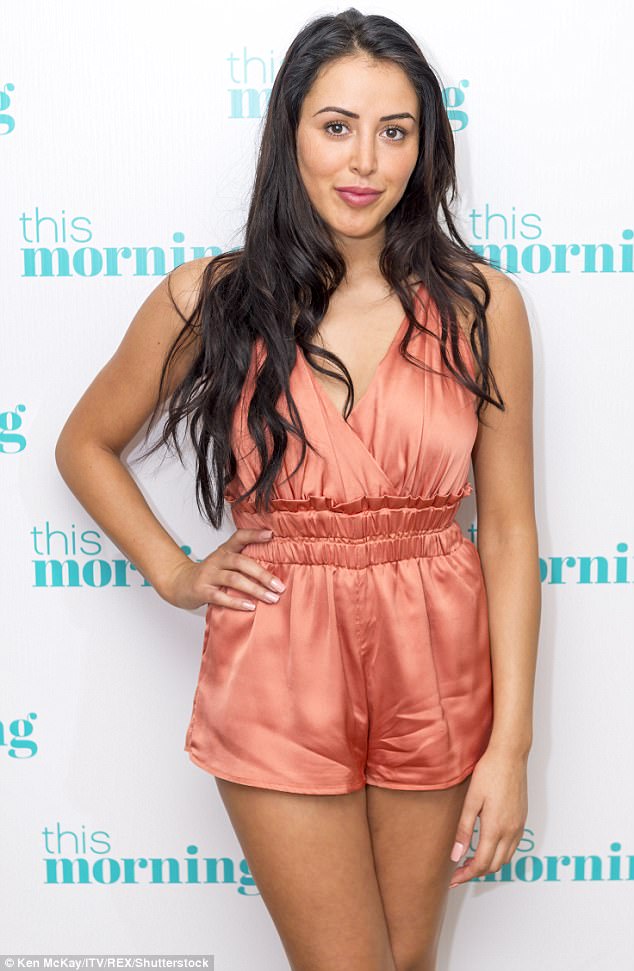 The Geordie Shore star first caught One Direction star Niall's eye with her naughty antics on the show, of which he is an avid fan. The reality starlet admitted: 'I've been speaking to them. We've said hello and I've spoken over DMs with both of them. 'It's just friendly – they're both big fans of the show.'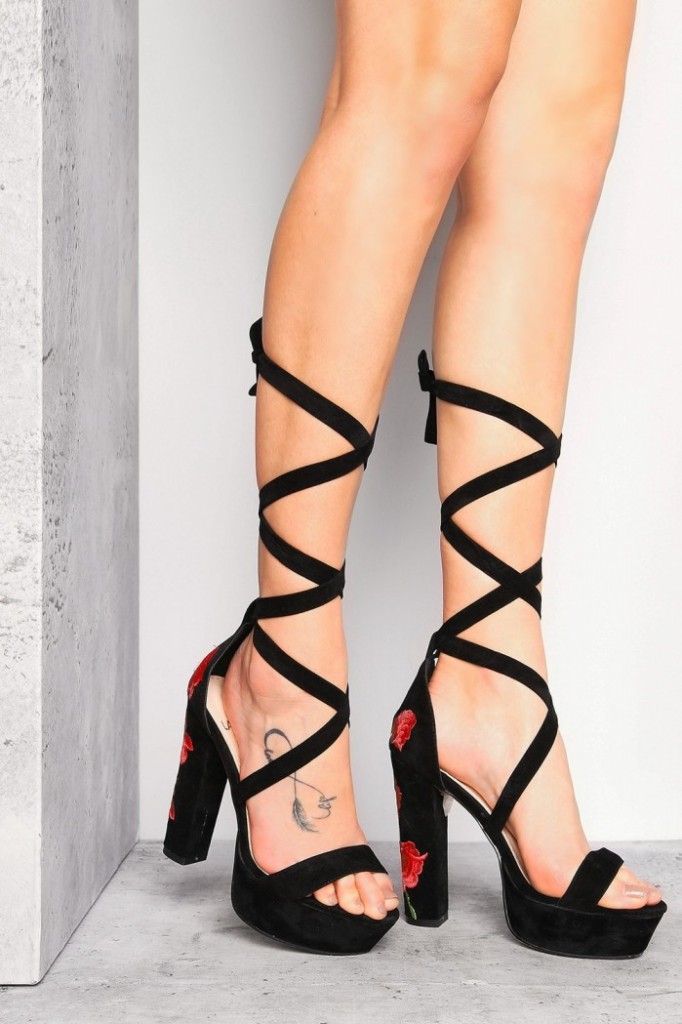 The sky's the limit in these skyscraper heels! With rose embroidery on the heel and in a wrap around style, wear with your fave LBD dress and a clutch for a look that's head to toe woah. Towering platform heels, a flourishing rose-print motif and sexy wrap-around ankle detail.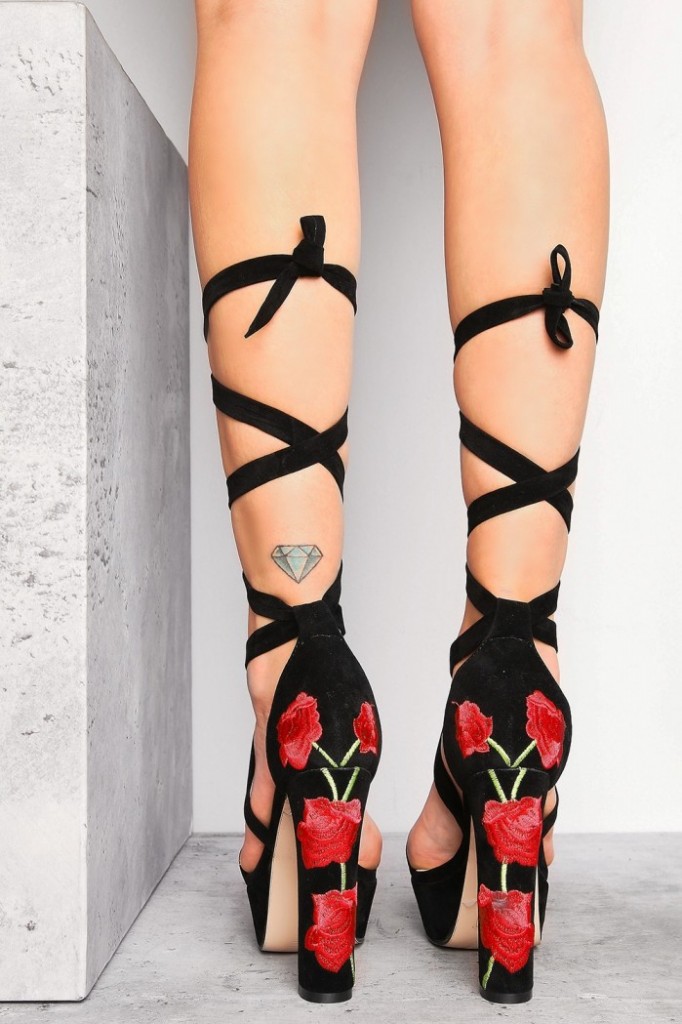 The heels are from one of Marnie's favourite brands Lasula. And with their floral pattern and open-toe, they make the perfect new-shoe buy for spring. You can grab your pair at the Lasula website now.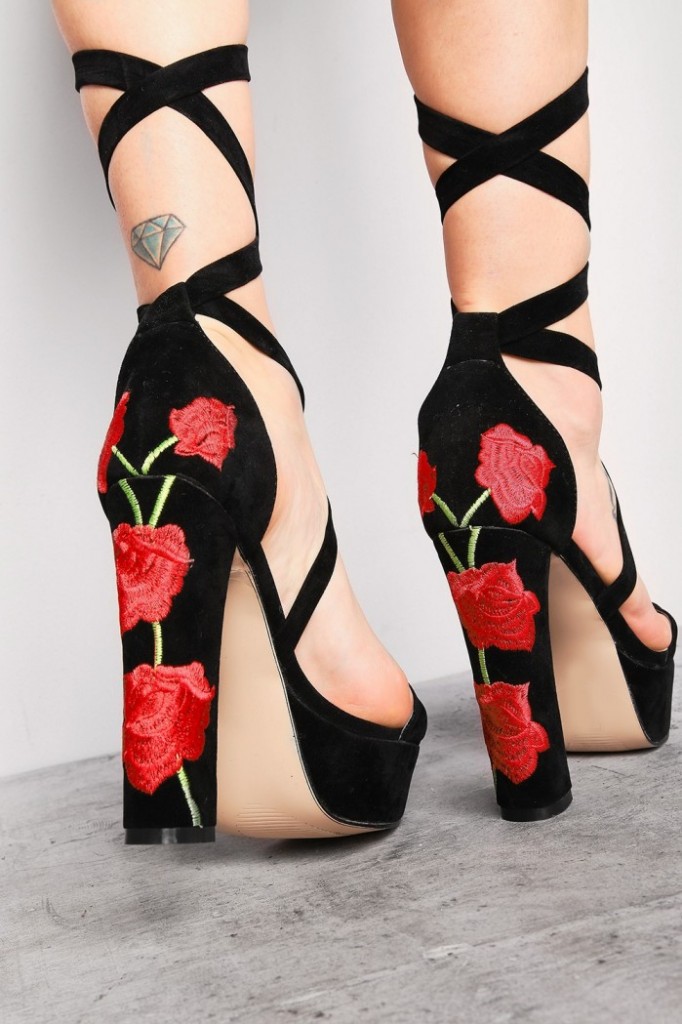 Want some alternatives? Check out the garden of flower-themed beauties from our edit below: