Gisele Buncheon is finally leaving the runway. According to reports, the 34-year-old model has decided to stop doing fashion shows by choice so she can focus on other projects. Gisele started modeling at the age of 14, so you can imagine why she wishes to retire from the catwalk.
She made her last and final walk at the Colcci show in Sao Paolo, Brazil, on Wednesday, and this time, hubby Tom Brady was on the front row. Gisele looked magnificent as she strut her stuff in knee-high strappy sandals and beach-worthy outfits.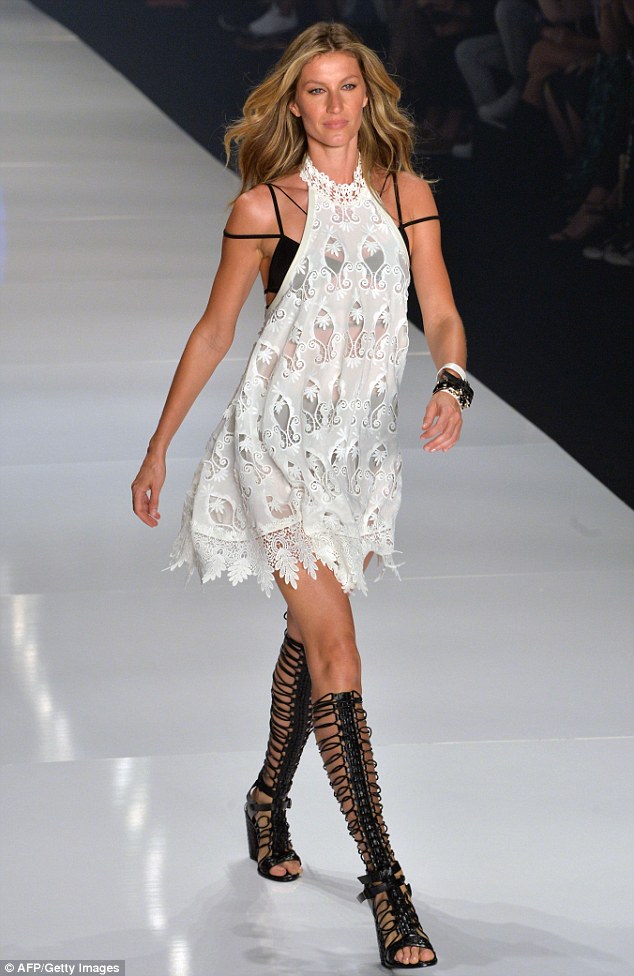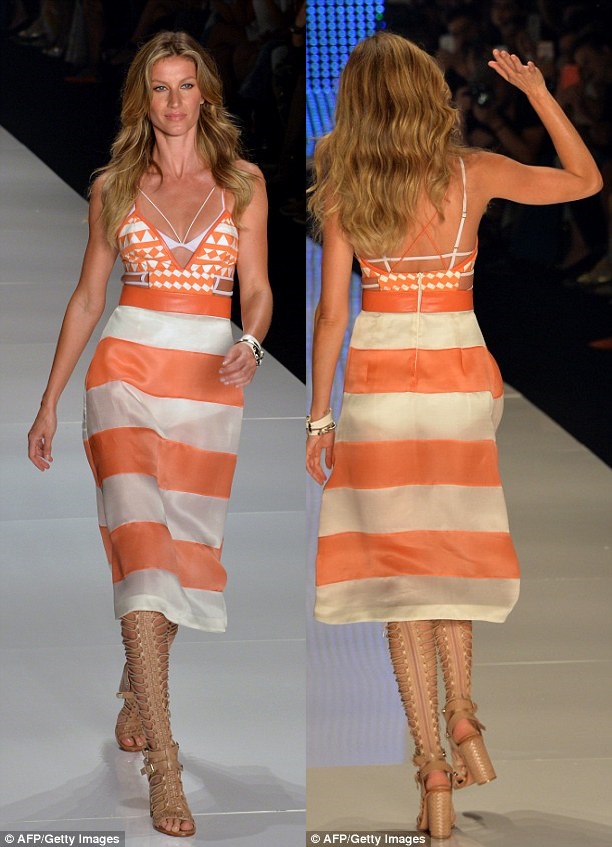 Gisele Bundchen makes her final walk at the Colcci show during Sao Paulo Fashion Week in Brazil, April 15, 2015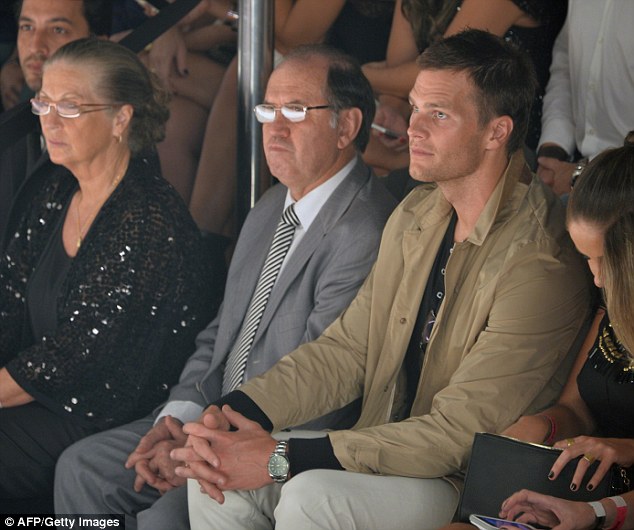 Tom Brady watches his wife from the front row of the show
I doubt it was a sad moment for her. The decision to quit the catwalk was probably well thought out. Besides it isn't like she will be jobless afterward.
As soon as the show finished, Gisele was seen attending the after-party. This time, she switched into a red printed cutout dress and matching red wrap-around sandals detailed with tasseled ankle ties. Her legs were on full display and she looked pretty happy.
I can't say I loved the sexy frock, but I did find her heels quite fancy. Given that it was a Colcci event, I'd say the whole getup was from the label.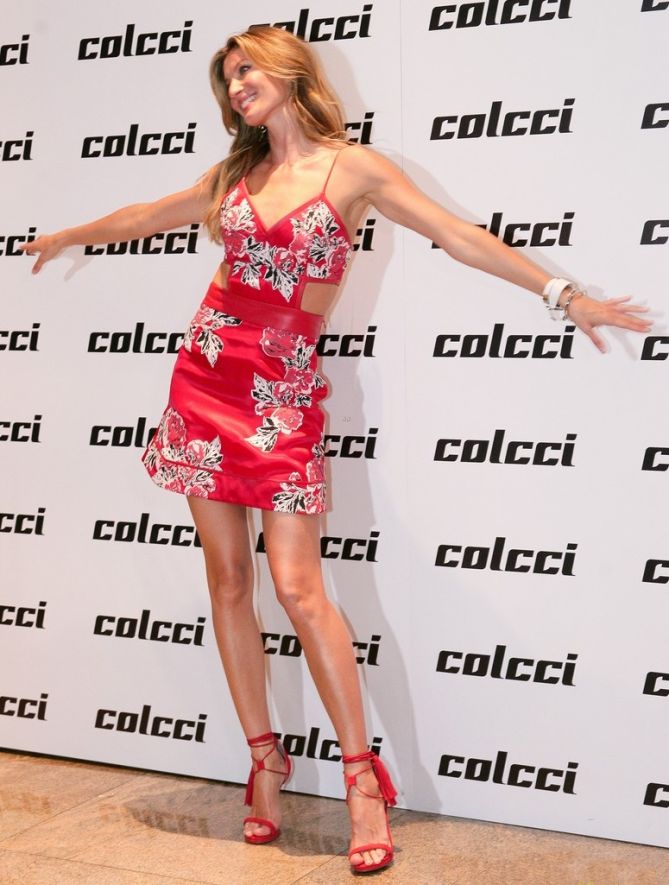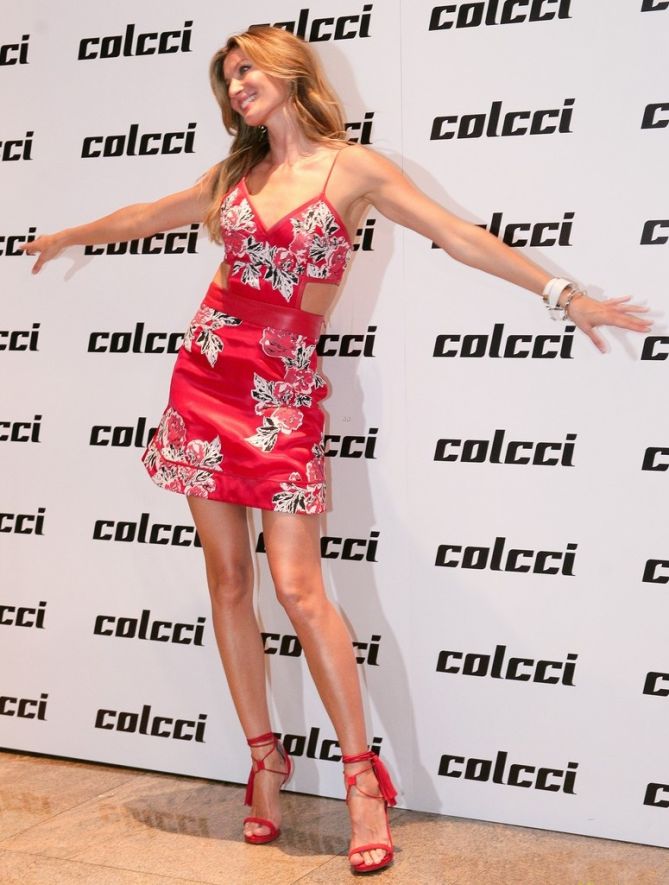 Gisele attends the Colcci fashion show after party in a red hot outfit teamed with red strappy sandals
How do you like Gisele's Colcci sandals? They're very flirty and flamboyant, much like the knee-high styles she used on the runway. Would you agree?
If you want them, you may have to travel all the way to Brazil to score a pair as they are not available online. For alternatives, you can try the Aquazzura Colette or the Stuart Weitzman Leg Wrap sandals instead: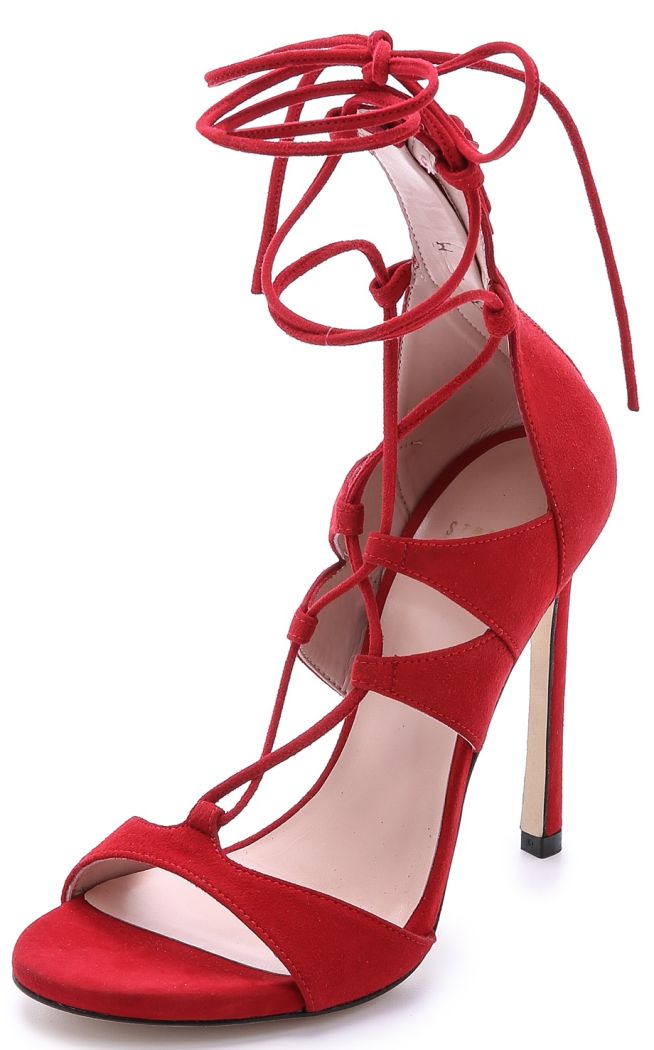 Stuart Weitzman Leg Wrap Ankle-Tie Sandals, $485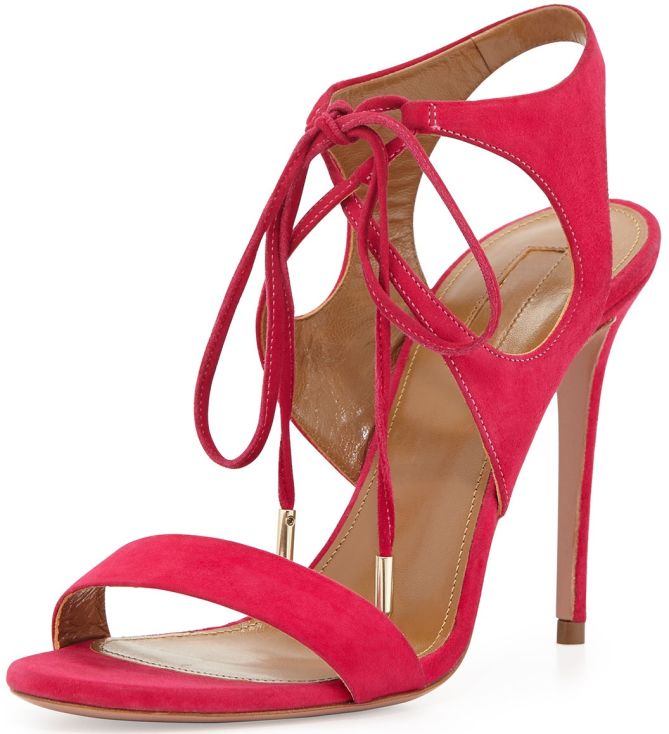 Aquazzura Colette Sandals, $750