Lace is a romantic and feminine fabric. The texture evokes nostalgia and memories of a prim and proper Victorian era.
Sheer lace, however, is a totally different story. Depending on the cut and how it's worn, one can look lovely or vulgar in sheer lace. But up and coming model, Gigi Hadid, managed to strike the perfect balance of prim yet not-so-proper in the sheer white lace outfit she wore for the DuJour party back in August.
The Sports Illustrated stunner slipped into a pair of white lace shorts and a matching white lace top for the occasion. The shorts were quite, well, short, but were thankfully lined. The high-neck top, on the other hand, was very sheer. She wore a white bralette underneath and nothing else. Interestingly, she managed to look both sexy and sweet in the getup. Altogether it was a perfectly appointed ensemble.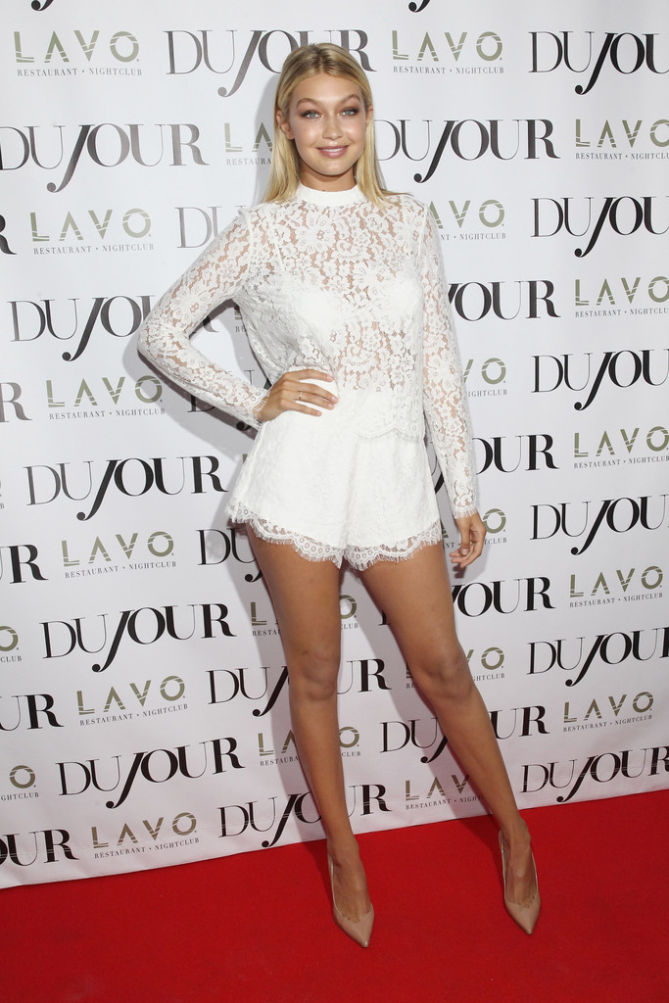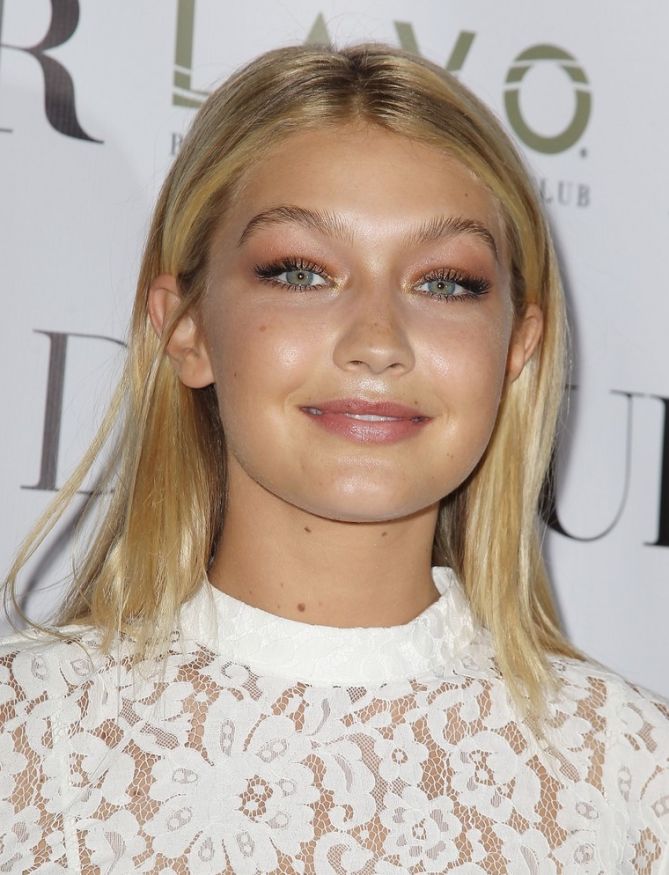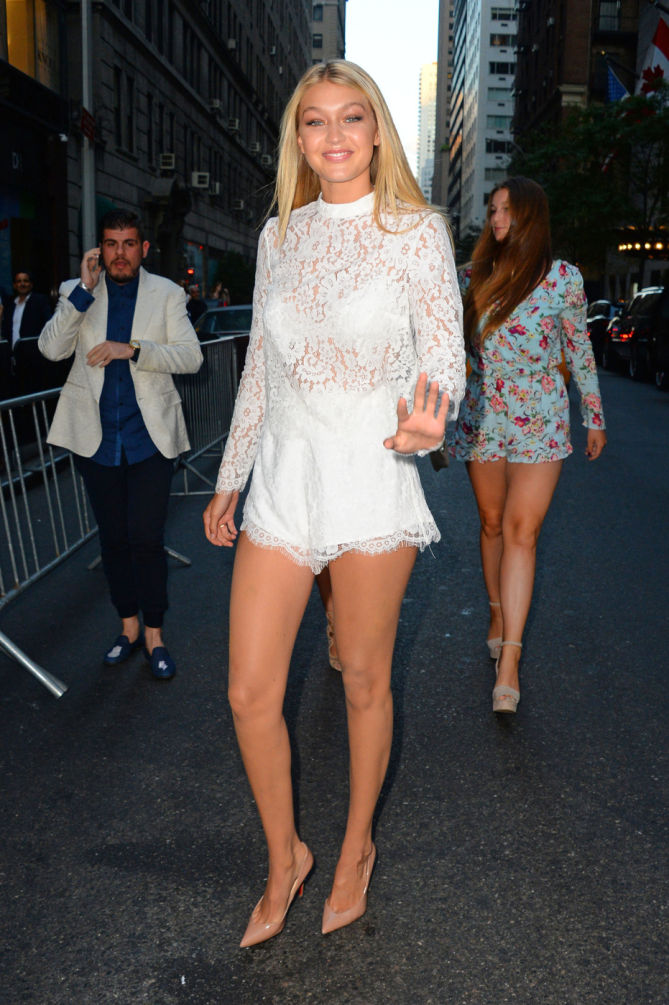 Gigi Hadid attends the DuJour Magazine party held in New York City on August 28, 2014
How do you like Gigi's white lace outfit?
Gigi's shorts and top are from an Australian label called Keepsake. The top is no longer available online, but you can buy the lace shorts over here: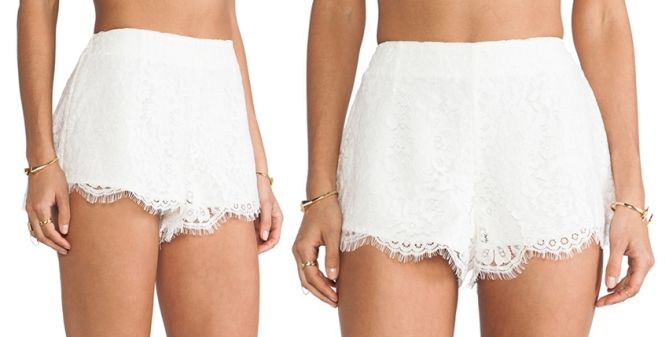 Keepsake Almost Over Lace Shorts, $72 (was $128)
I like how she finished the combination with nude pointy stilettos. White shoes would have made the whole getup look too coordinated. Besides the nude tone of her pumps matched her gorgeous tan so her legs looked even longer.
Speaking of the shoes, on Gigi are the Christian Louboutin Completa. Unlike the usual pumps, this particular style from Louboutin features an asymmetric "throatline". The pumps also come with pointed toes, but the vamps are cut in an angular manner that follows a skewed V shape. Below is a closer look at the pair in black: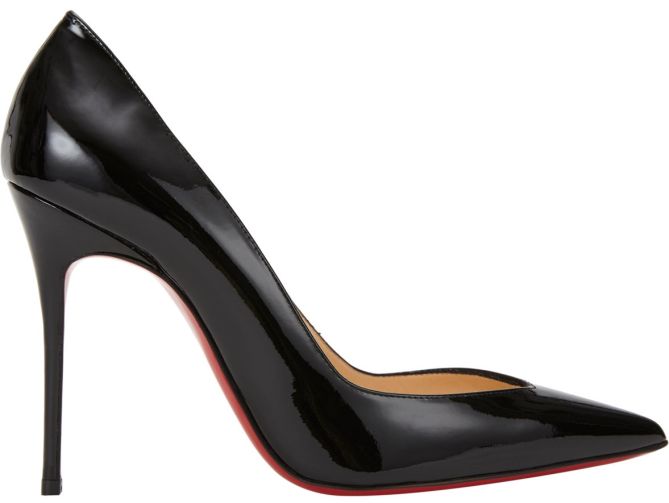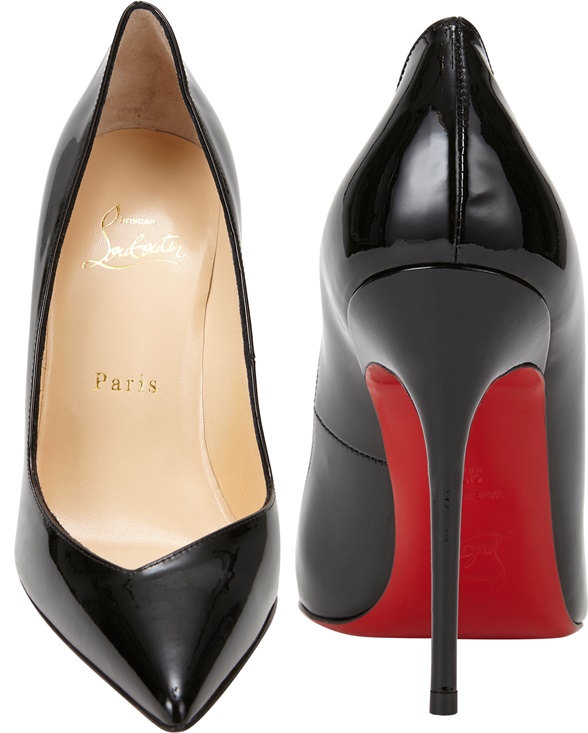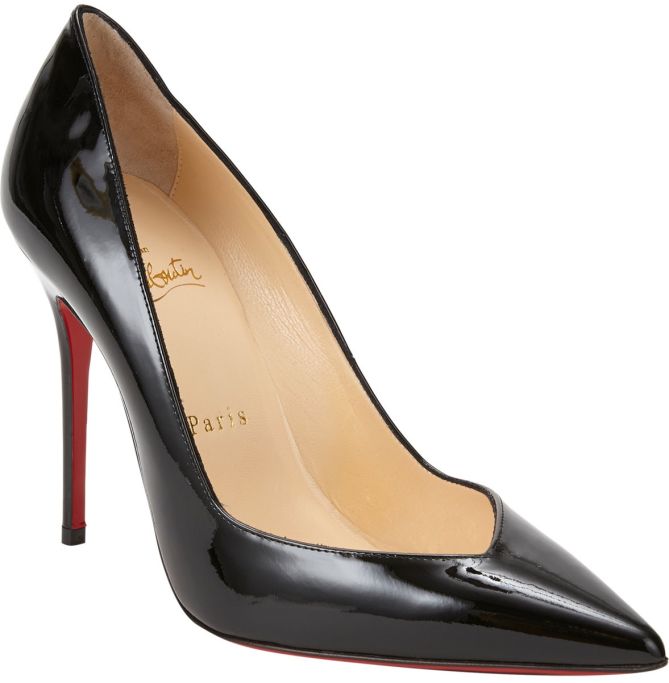 Christian Louboutin Completa Pumps in Black, $675
This silhouette is actually quite flattering because you get more toe cleavage, which I think is sexy. If you agree and you can afford the Completa, feel free to order a pair online. The shoes will set you back $675.