Gigi Hadid's latest ad campaign for GUESS is getting a lot of good reviews. She's hot and sexy, no doubt about it. At the W Magazine It Girls Celebration, the "it" model showcased her gorgeous figure in a white cutout dress that was both sophisticated and sexy. She complemented the piece with an updo, smoky-eye makeup, and the most gorgeous pair of pointy stilettos I've laid eyes on these past two weeks.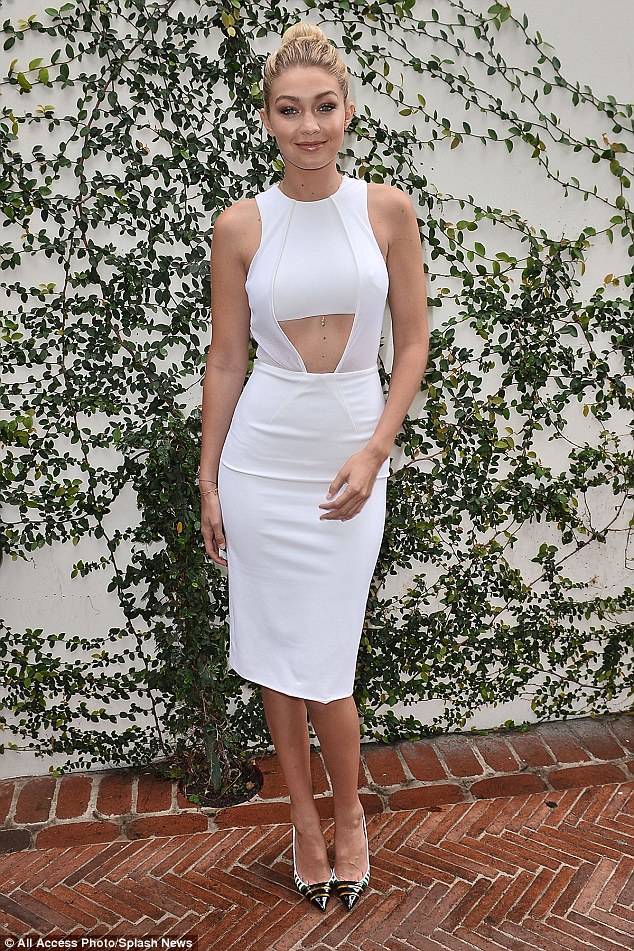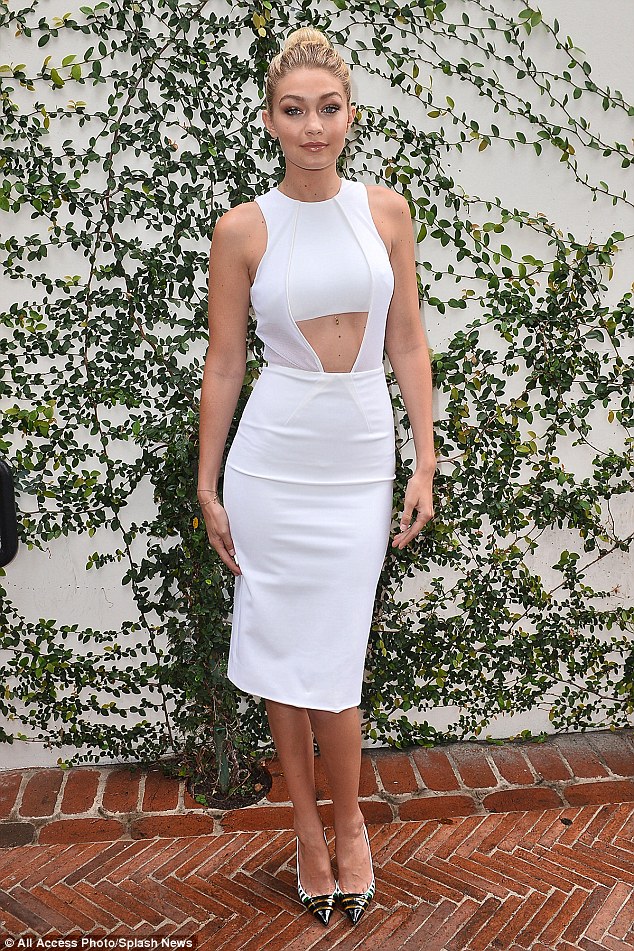 Gigi Hadid attends the W Magazing It Girls Party in Los Angeles on January 10, 2015
I have to be honest. I personally think she nailed the look thanks to the shoes. I mean, the dress is nice, but it's nothing new. Teaming it with those multi-tonal heels, however, elevated her style several notches up.
Gigi's pumps are by Christian Louboutin. They're called the "Bandy", a style that features alternating stripes crafted in patent leather and set on clear PVC material. I couldn't find the exact pair online, but below is the multicolored version for your reference: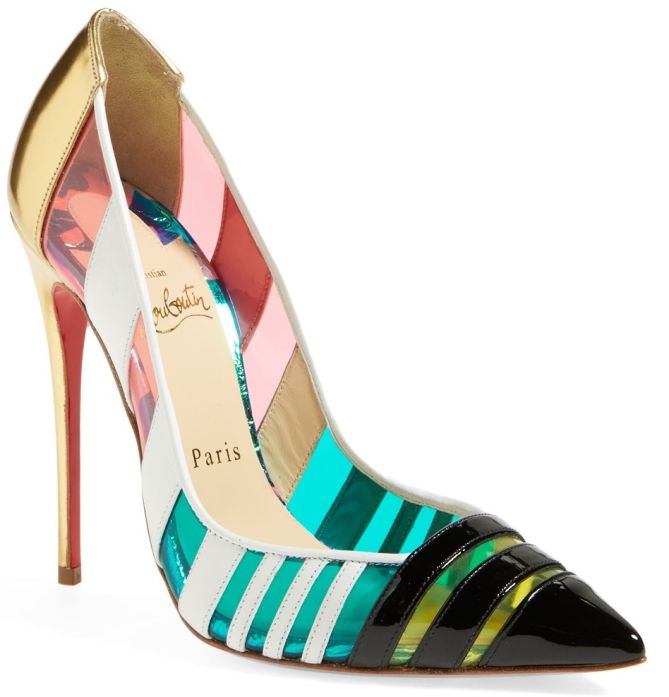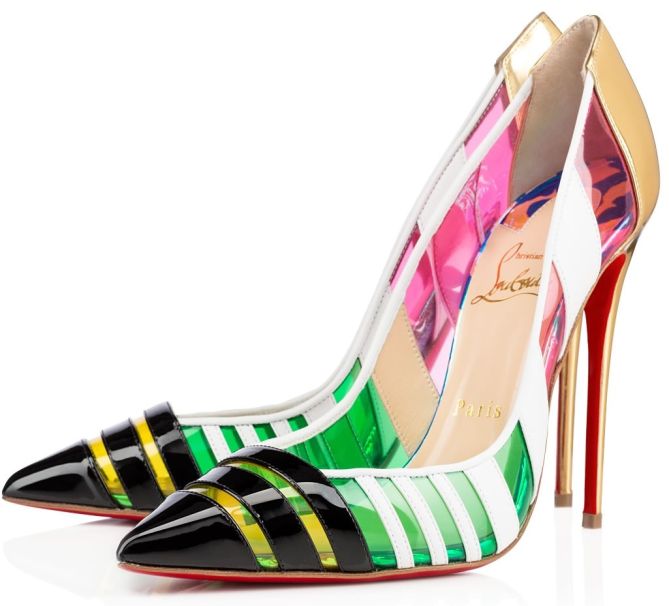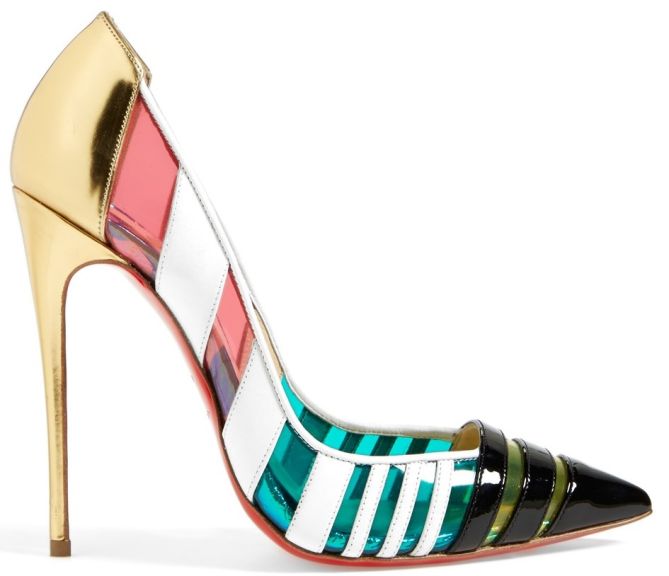 Christian Louboutin Bandy Pumps in Multi, $1045
You like?
You can order the multicolored Bandy online if you want the pair. They come with 4.75-inch-tall heels and a perennially flattering pointed silhouette so your legs are guaranteed to look long. Be prepared to splurge, though, because they cost a whopping $1045.
For those who prefer the classic, the Bandy also comes in black leather set on mesh and detailed with leopard panels. Interestingly, this particular version is slightly cheaper at $945: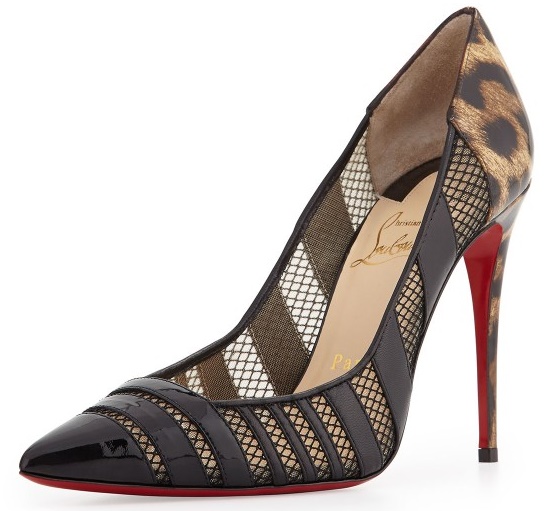 Christian Louboutin Bandy Pumps in Black Leopard, $945