Taylor Swift is out to befriend everyone. I don't know why she feels the need to hang out with all the famous people on the planet, but if it makes her happy, then I guess we should leave her to it.
Last Friday, the blonde cutie was spotted strolling the streets of Manhattan with models Gigi Hadid and Marth Hunt. You could say they painted quite a picture — all  three were tall, blond, stylish, and very pretty.
Here's the thing though, this post isn't about the multi-awarded pop singer. It's about Gigi — the one gal who somehow managed to upstage the singer last Friday, all thanks to an effortlessly cool getup and some massive footwear.
While Taylor kept it girly in a pleated floral skirt and crop top, Gigi rocked a long black t-shirt and paneled skinny jeans, then capped off the combo with round-rimmed sunnies and a pair of shiny black lace-ups detailed with ultra thick two-tone platforms. The shoes were chunky and they looked weighty too. I couldn't even help but wonder if they were comfortable.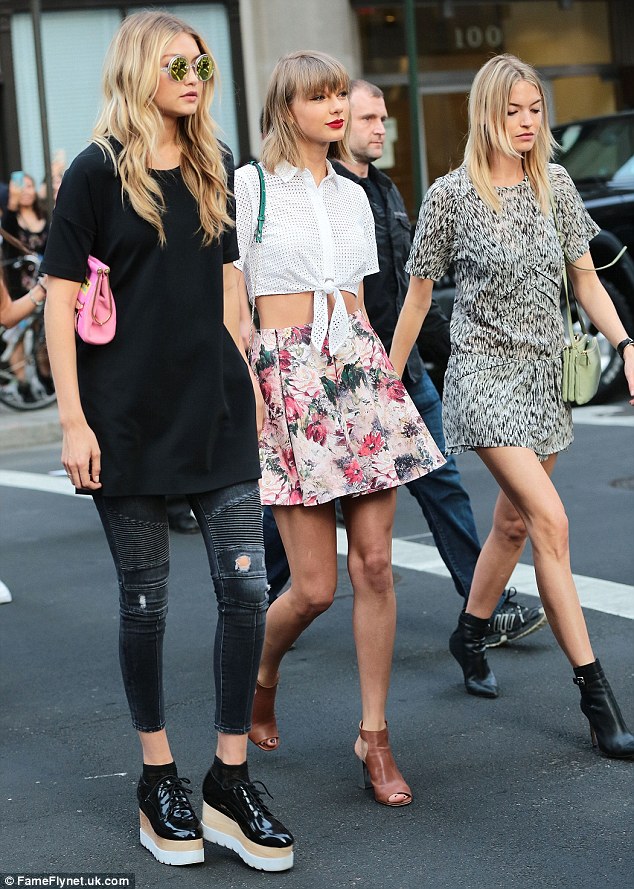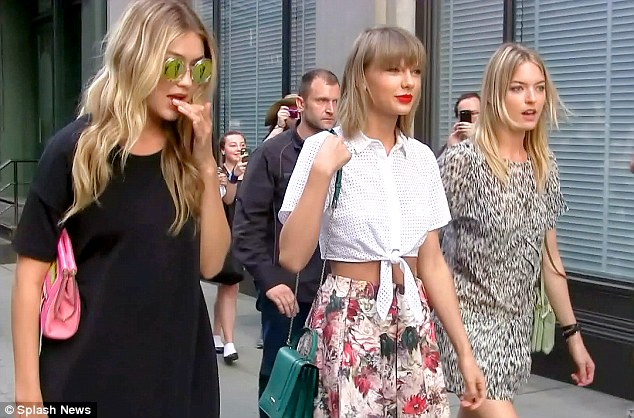 Gigi Hadid hangs out with Taylor Swift and Martha Hunt in Manhattan on May 29, 2015
You can tell from these pictures that Taylor is enjoying the effect they're making on the streets. Gigi, on the other hand, looks like she doesn't care; plus, she looks so much cooler than Taylor here — laid back, dressed down, yet still completely chic.
For once, I actually prefer Gigi's natural beauty-look over Swift's fully made-up face. I also prefer her casual outfit over Taylor's girly ensemble.
Gigi wore jeans from Lovers + Friends, sunnies from MINKPINK, and creepers from Jeffrey Campbell. The "Berliner" oxfords feature patent leather uppers, lace-up closures, and two-tone bottoms crafted from a mix of wood-like and rubber materials. Below is a closer look at the pair: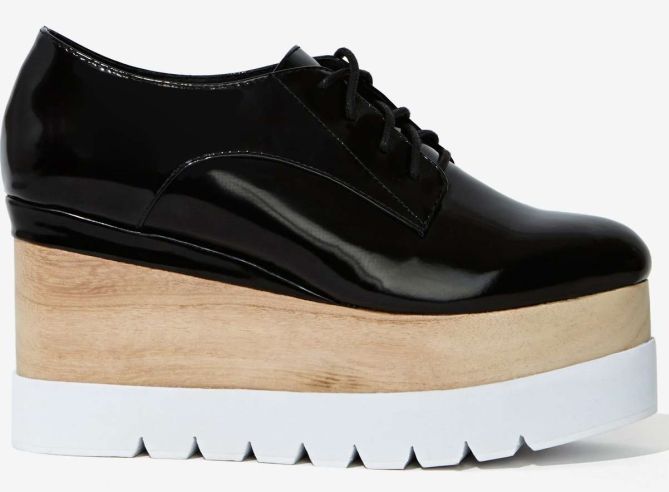 Jeffrey Campbell Berliner Leather Platforms, $178 (sold out)
If you're thinking  they look familiar, it's because they're actually the less expensive sisters to Stella McCartney's famous "Britt" or "Elyse" platforms. The difference between the two lies in the shape of the toes and the price tag. The pair from McCartney features tapered or narrow toes while those from JC are round and straightforward.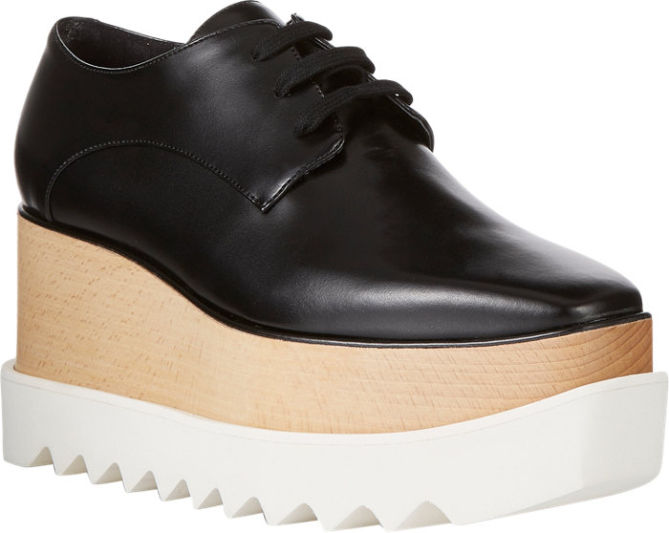 Stella McCartney Britt Platform Oxfords, $995
The Jeffrey Campbell platforms are already sold out, but if you don't mind buckles instead of lace-ups, you can grab the "Munk" loafers instead: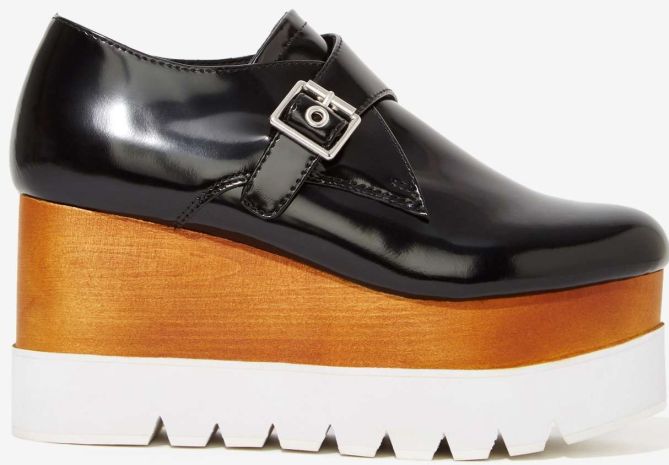 Jeffrey Campbell Munk Platforms, $175
As for Taylor's outfit, her floral skirt is from Haute Hippie while the crop top is from Michael Kors. You can also find her peep-toe slingback heels online. They're from Prada. Below is a closer look: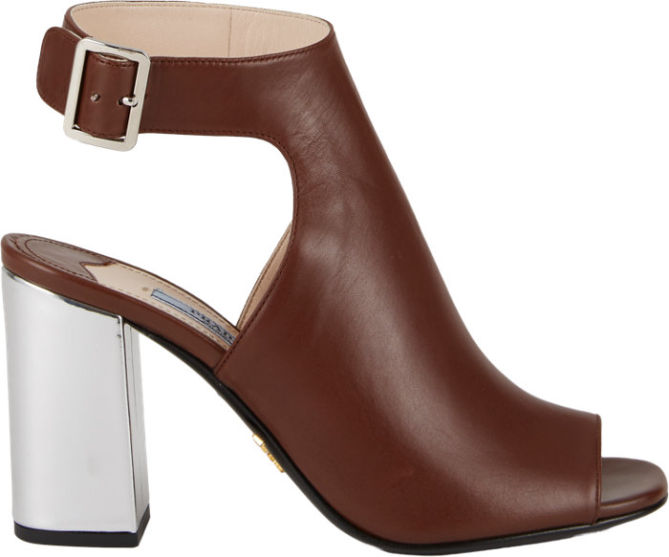 Prada Halter Strap Open Toe Heels, $735′