I'm becoming a fan of Gigi Hadid. She may not be very visible like Kendall Jenner, nor is she stick-thin like those runway models, but she's sexy and she holds her own. The girl has been working as a model since she was five years old, so you can't say she shot to fame because of her parents. Plus, I like her fashion sense. It's simple, elegant, and always effortless. She doesn't look like she's trying too hard, unlike some of her peers.
During the Sports Illustrated Swimsuit Issue held in New York on Tuesday, the blonde cutie wore a top and skirt from David Koma, then teamed the combo with strappy sandals from Brian Atwood.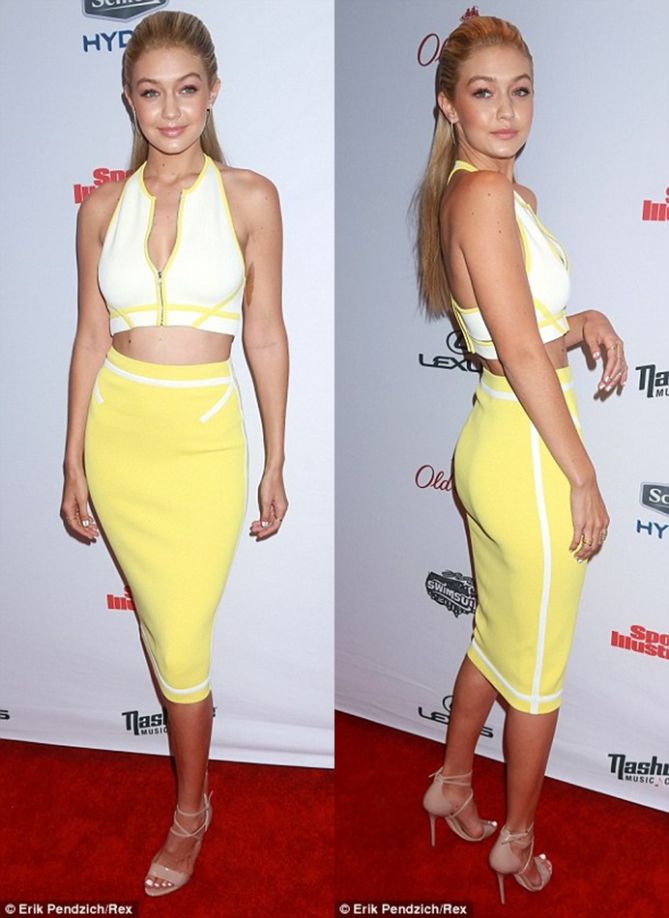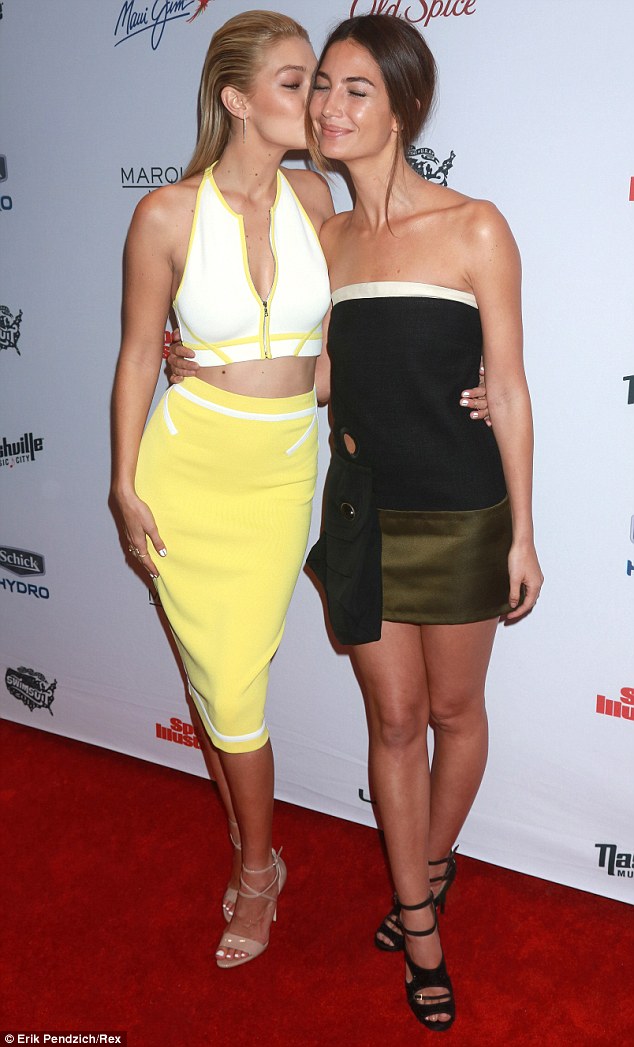 Gigi Hadid joins Lily Aldridge at the Sports Illustrated Swimsuit Issue Celebration held in New York on February 10, 2015
She then flew to Nashville, Tennessee, to promote the magazine on Wednesday. For  the occasion, Gigi donned a black-and-white jumpsuit  by Peggy Hartanto and a pair of black-and-white cutout booties from Christian Louboutin.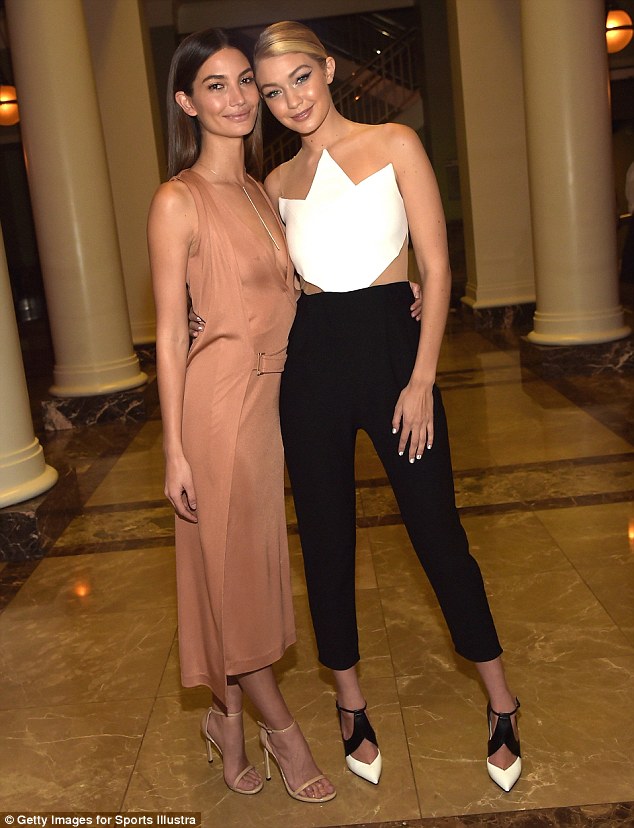 Gigi and Lily celebrate the issue once again in Nashville, Tennessee, on February 11, 2015
Both outfits were well-appointed and so were the footwear she used to go with. She kept her makeup and jewelry to a minimum, and yet she still looked amazing.
Are you a Gigi fan or do you think she's overrated?
Gigi's strappy sandals from Tuesday's event  are from Brian Atwood. They're called the "Tamy", and they come in a series of renditions you will easily fancy.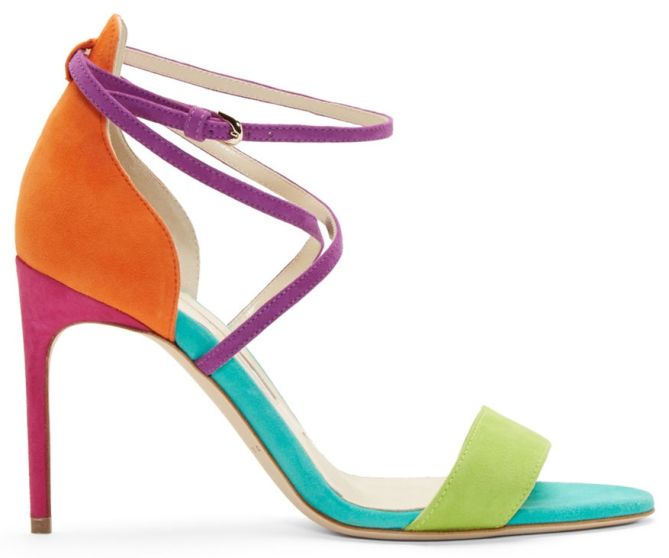 Brian Atwood Tami Sandals in Multi Suede, $600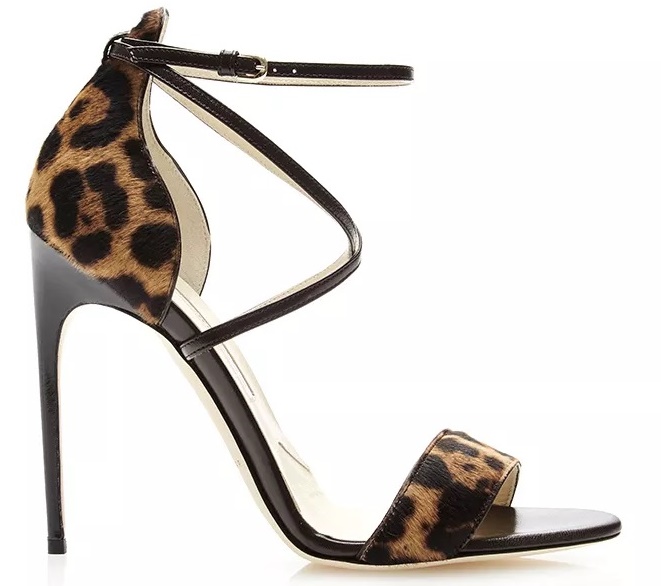 Brian Atwood Tamy Sandals in Leopard, $850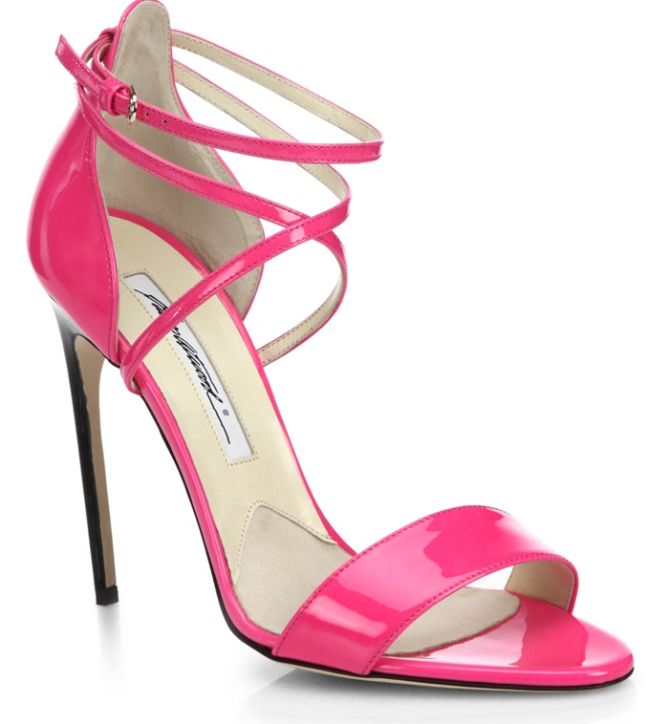 Brian Atwood Tamy Sandals in Pink Patent, $725
As for Gigi's Loubi booties, they're the "Dictata", a style that comes with a unique silhouette and slim 4-inch-tall heels. You can score the pair online through the Christian Louboutin website: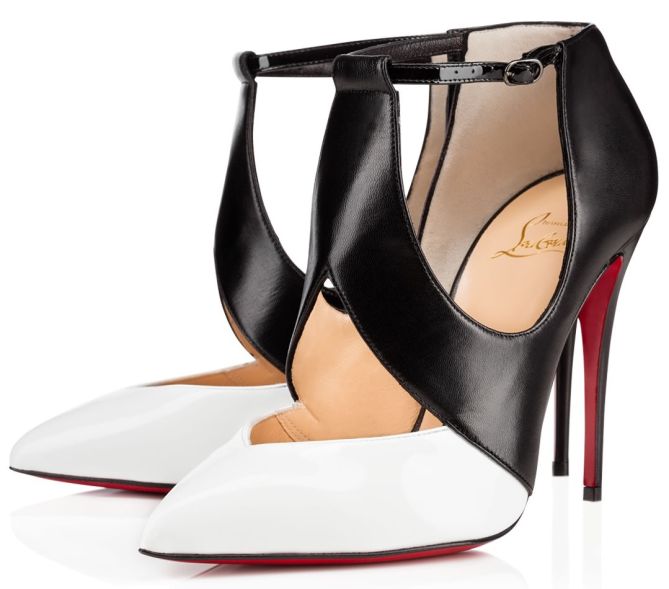 Christian Louboutin Dictata Pumps, $1195