Gigi Hadid took a break from her sneakers on Tuesday. The "it" model stepped out in New York in a pair of summer-worthy espadrilles while she ran errands in a sexy sweatsuit of cropped sweater and matching shorts. The outfit showcased her taut tummy as it also complemented her attire. Gigi complemented the mix with round-rimmed Ray-Ban sunnies and an oversized tote that appeared to be filled with laundry.
Later in the day, she was spotted topping off the combo with an army green bomber jacket. It was another one of the leggy blond's signature ath-leisure style, and like the usual, she looked perfectly chic.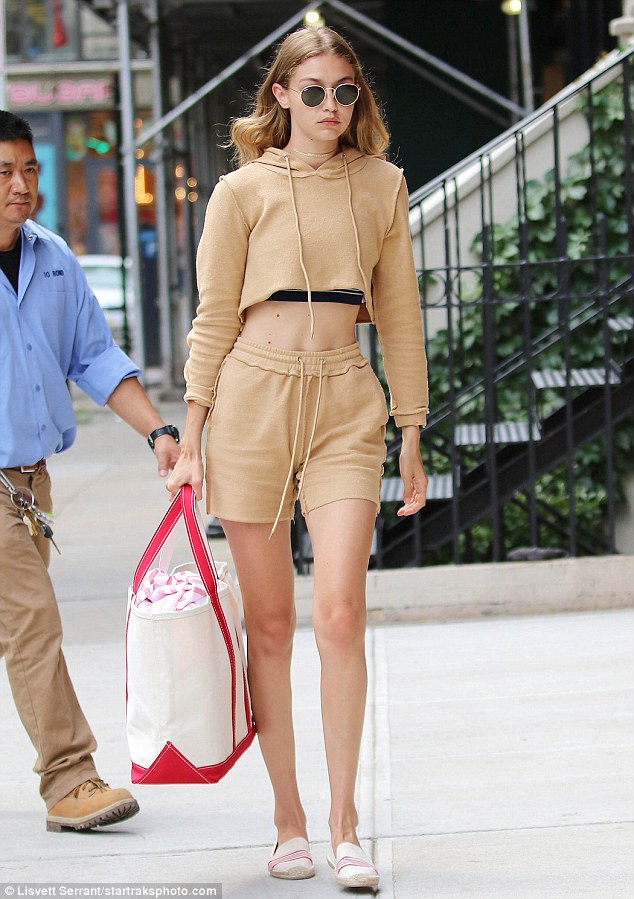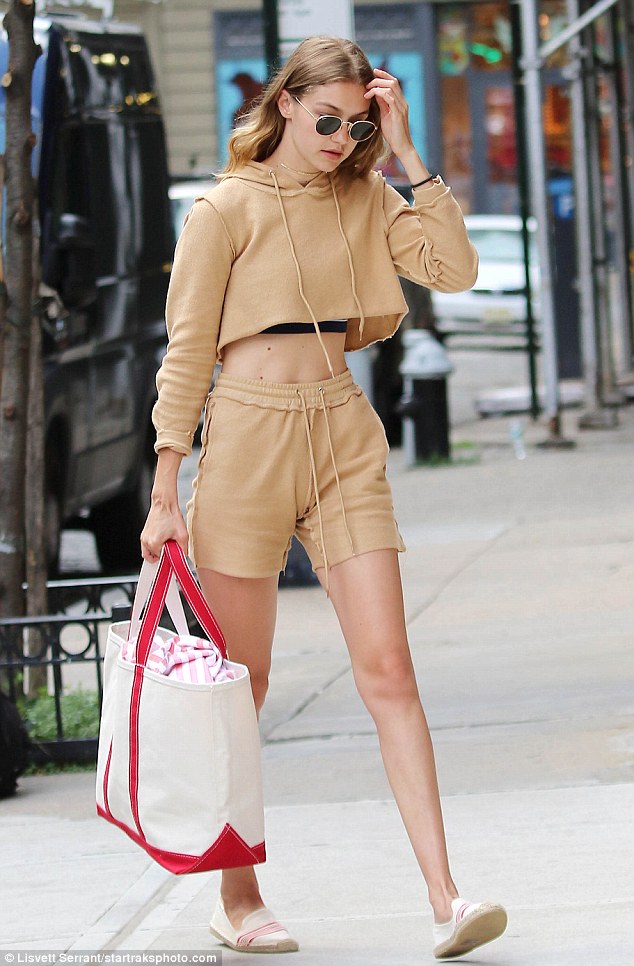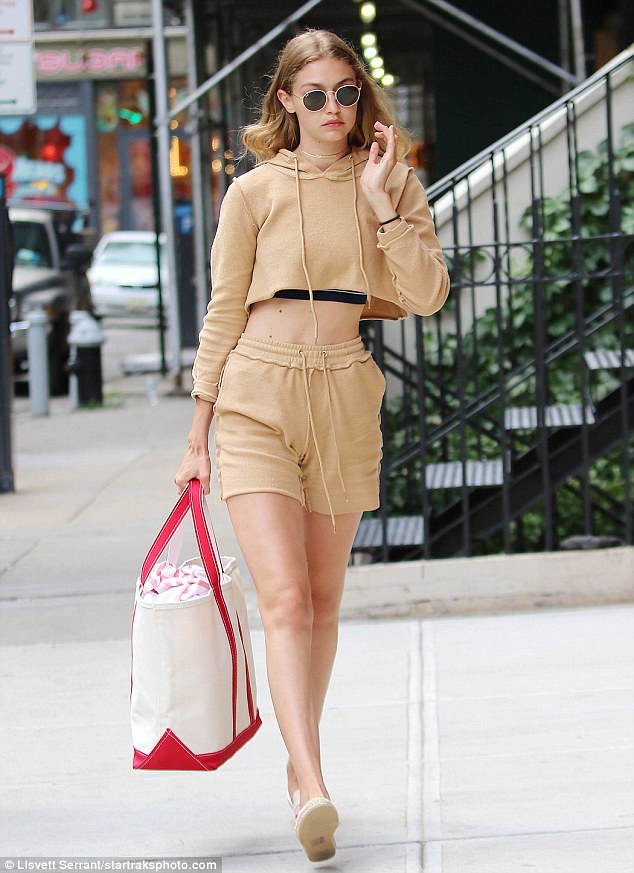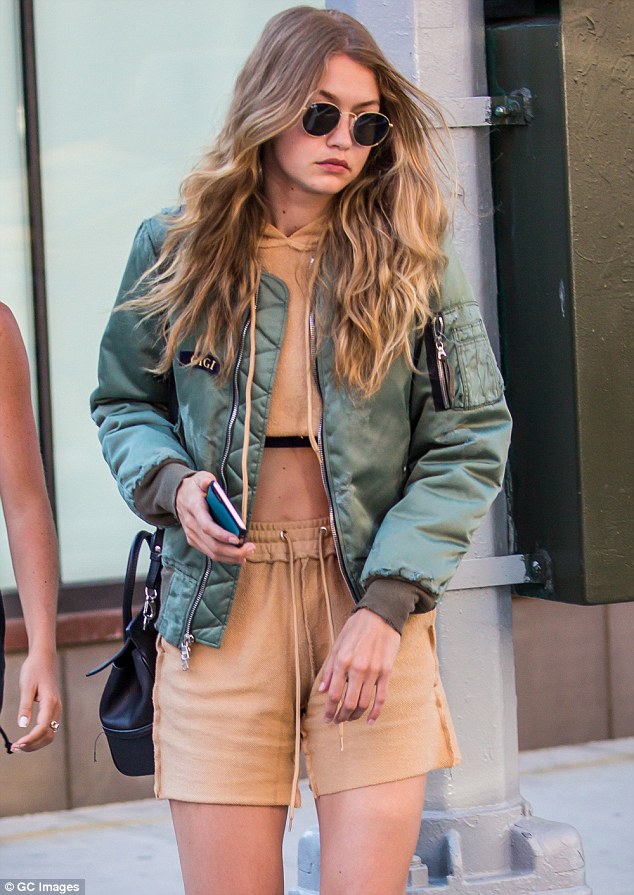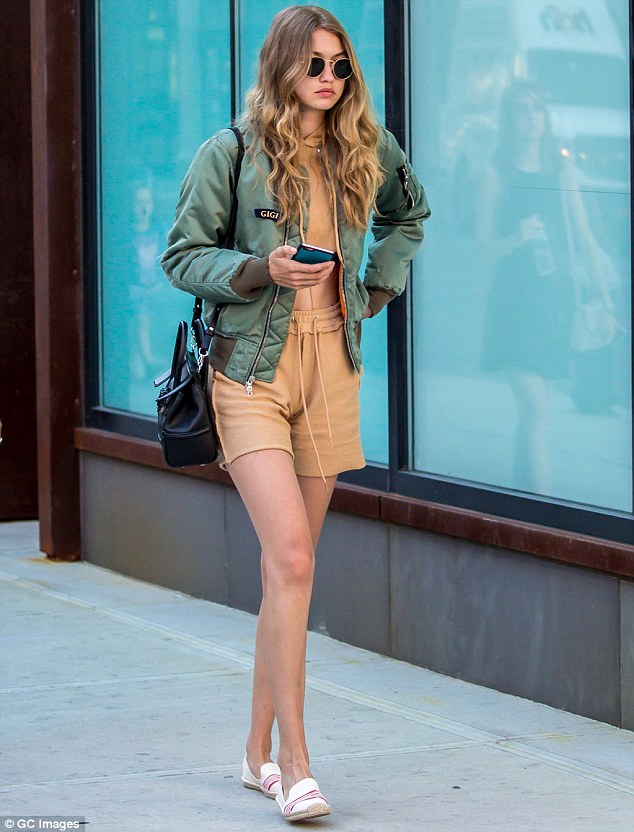 Gigi Hadid steps out to run errands in New York City while decked in a monochromatic getup, July 5, 2016
How do you like Gigi's outfit, ladies? Do you approve?
I have yet to find this girl do a fashion fail. She looks insanely good ALL the time. If I could name a poster child for the "athleisure" trend that has become so big these past few seasons, it would be Gigi.
For those of you digging her look here, the sweatsuit is from Danielle Guizio, while her espadrilles are from Soludos. Below are the pieces for you to check out:
DG Sweatsuit Set in Camel, $110 (Pre-Order)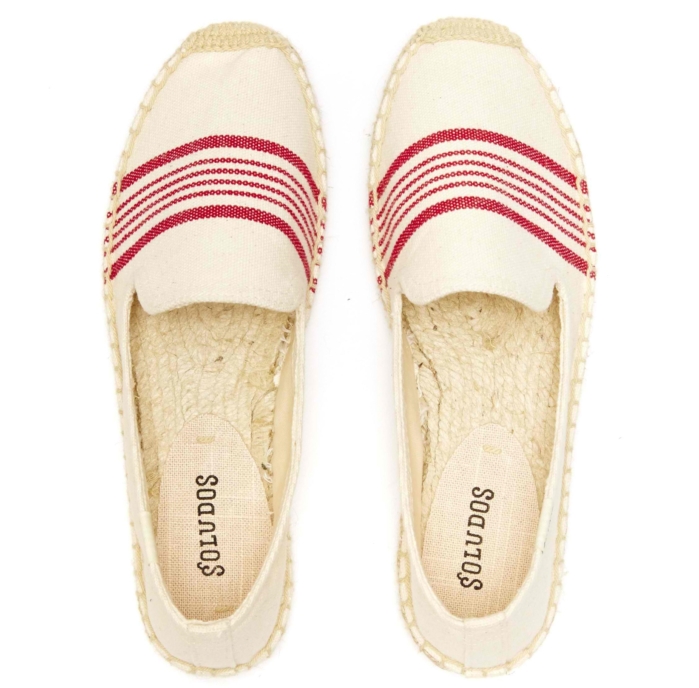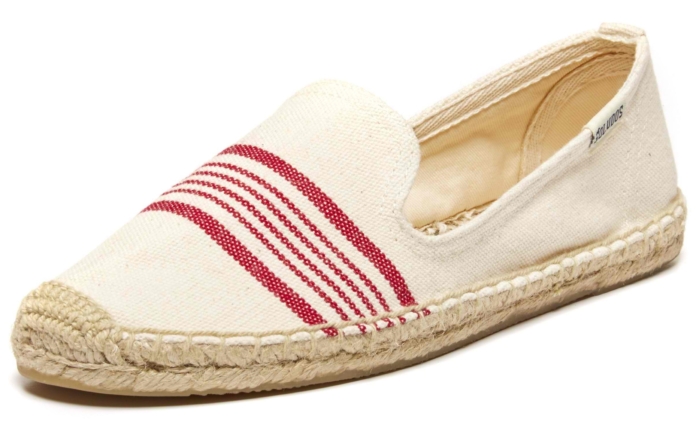 Soludos Classic Striped Smoking Slippers, $55
You'd be glad to know that they're not that pricey. The matching separates retail at $110 — sold as a set — while the shoes are just $55. I don't think you need to find cheaper alternatives to get the look, but if you can find them, then good on you. Once you have the shoes and sweatsuit in order, cap off with round-rimmed eyewear and you're all set!