Gigi Hadid just wore the shortest of skirts over the weekend. The model rocked a super short denim skirt that made her long legs look like they could go on forever as she attended the Givenchy presentation with Zayn on Sunday. She wore the piece with a retro-printed long-sleeve top and a white denim jacket tied around her waist. Complementing the mix was a hairstyle reminiscent of Brigitte Bardot and a pair of boots that paid homage to Go-Go fashion. I mean, Gigi literally looked like a poster girl for the roaring 60s, only, leaner and perhaps fiercer.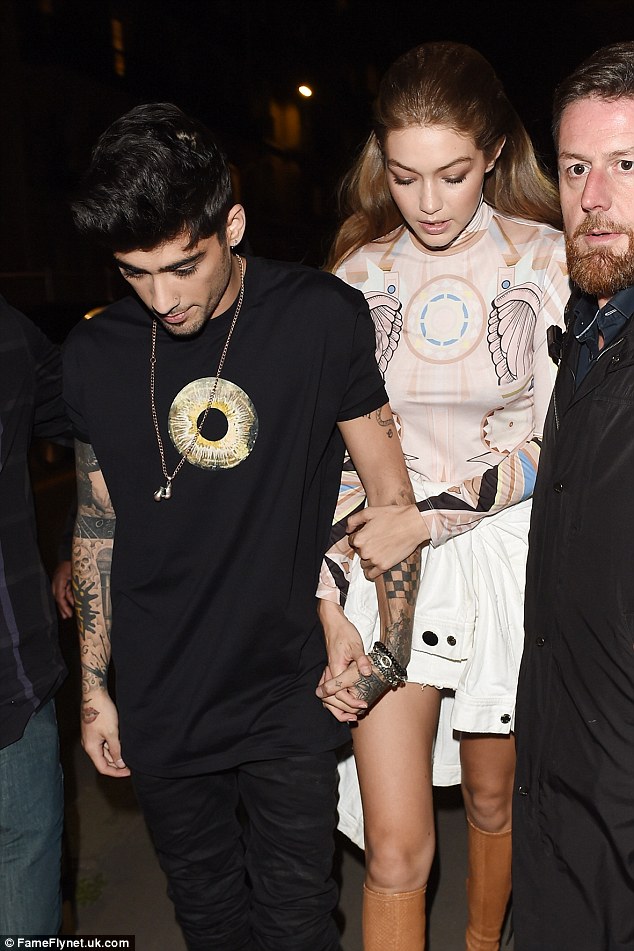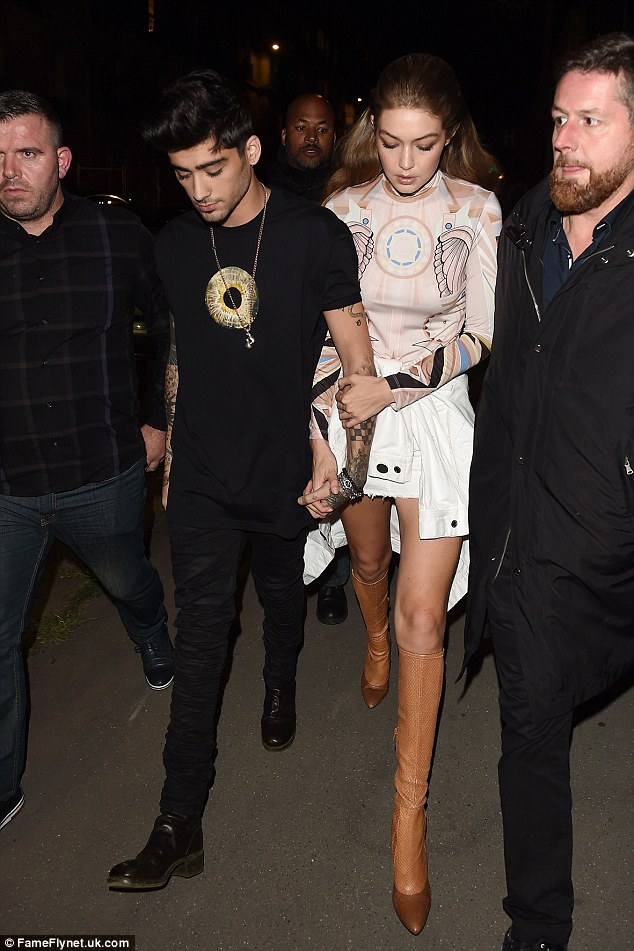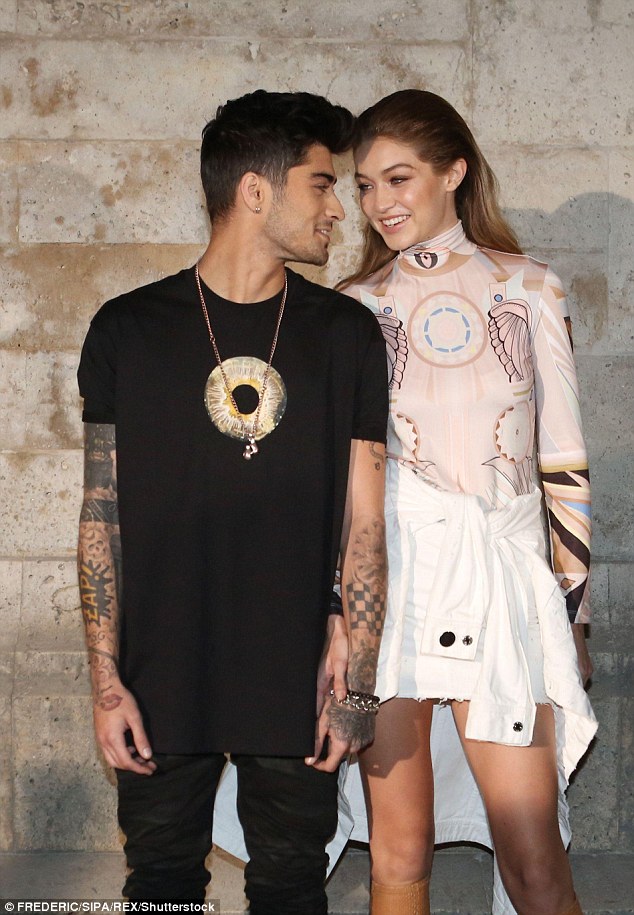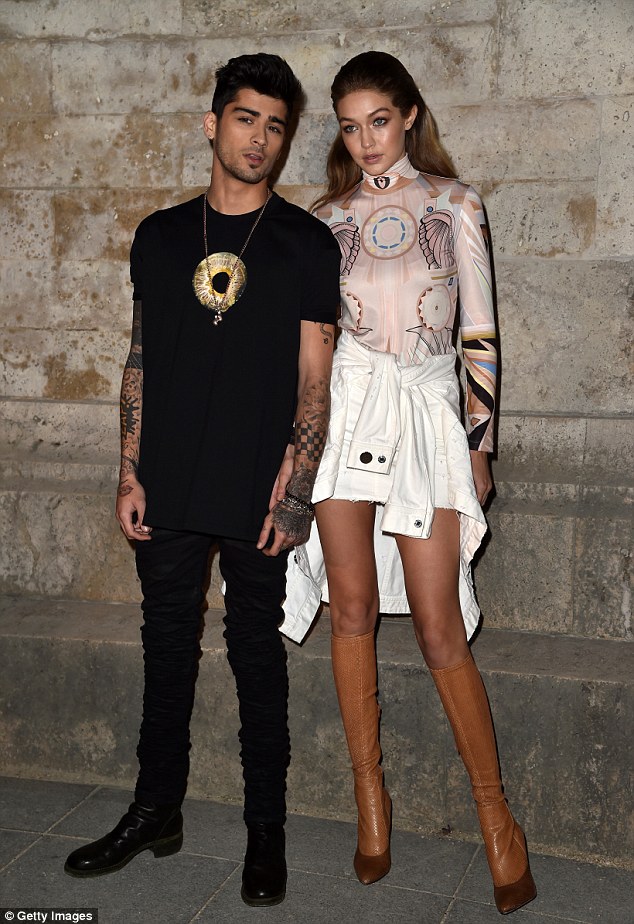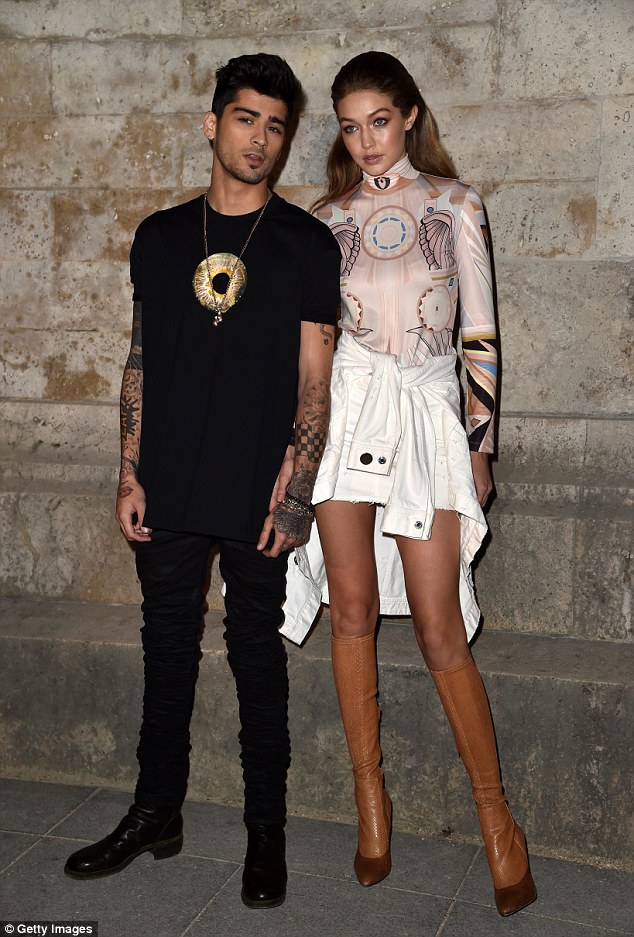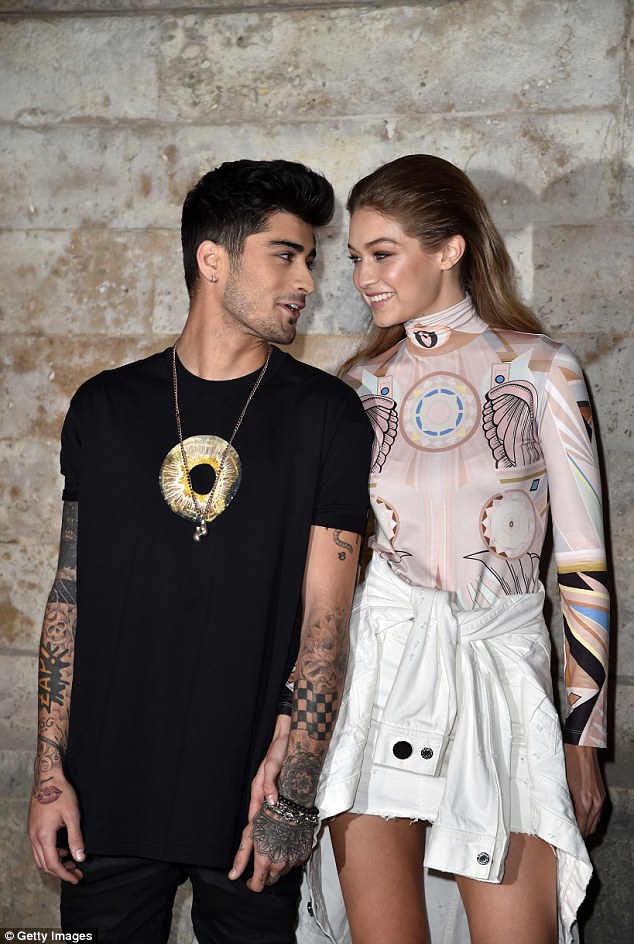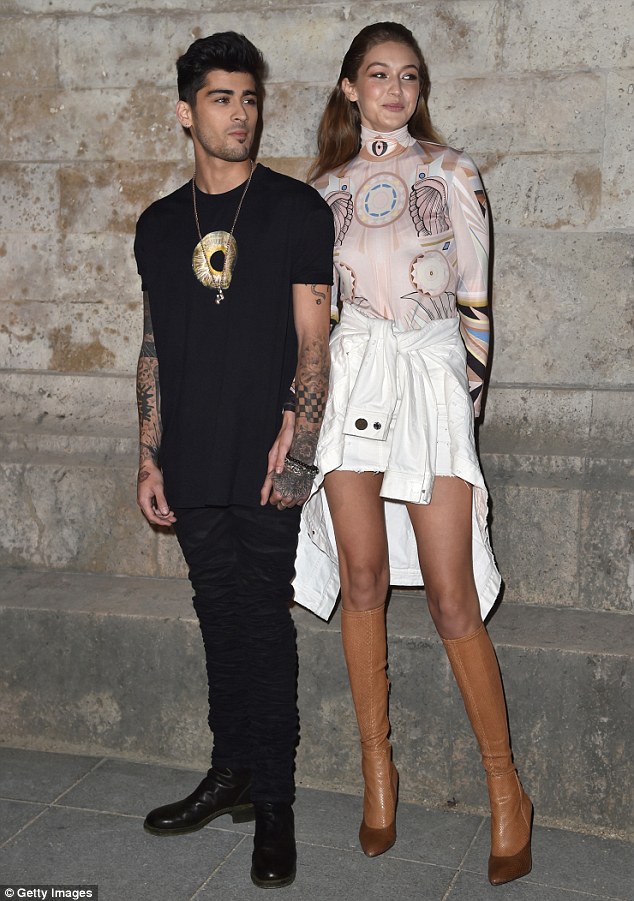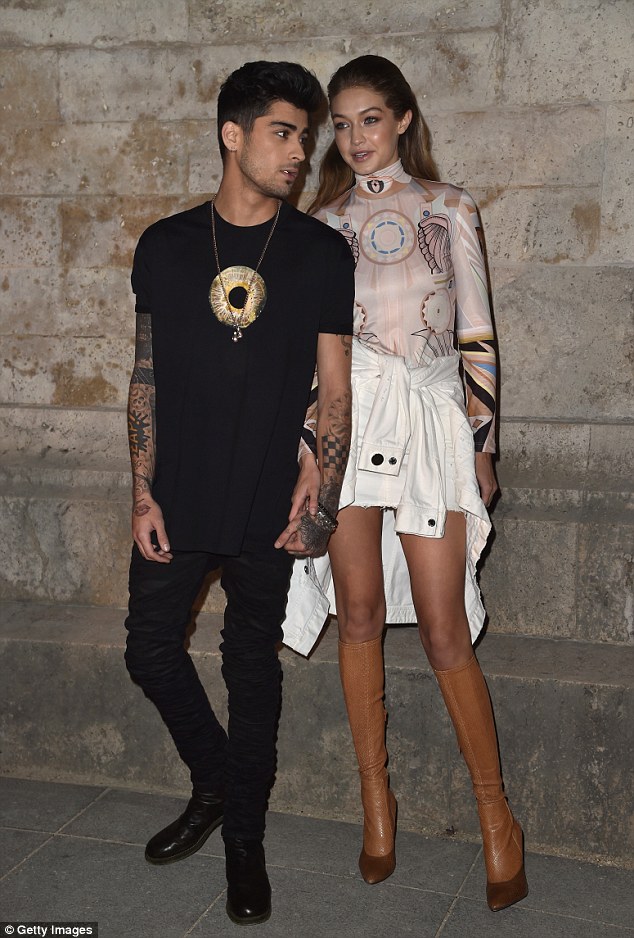 Gigi Hadid and Zayn Malik attend the Givenchy show at Paris Fashion Week on October 2, 2016
Wow. Those are seriously long legs. You can tell she intentionally lost weight for Fashion Week season. The effort only made her look much leaner, of course. So, how do you like her outfit?
It's something that is actually quite wearable. If you don't have the guts to sport a micro-mini skirt, go with a knee-length pencil cut skirt instead. Of course, with that choice, you'll need to ditch the knee boots.
Speaking of the boots, they're by Givenchy. The two-tone treatment is quite unusual for boots, so it's not exactly for everyone. However, if you can appreciate the pair, below is the black version. They're crafted from black suede leather and feature stretchy paneling at the top,  as well as leather paneling on the front. The boots also come with unique art-deco-inspired cone-shaped heels so you get something that is truly one-of-a-kind.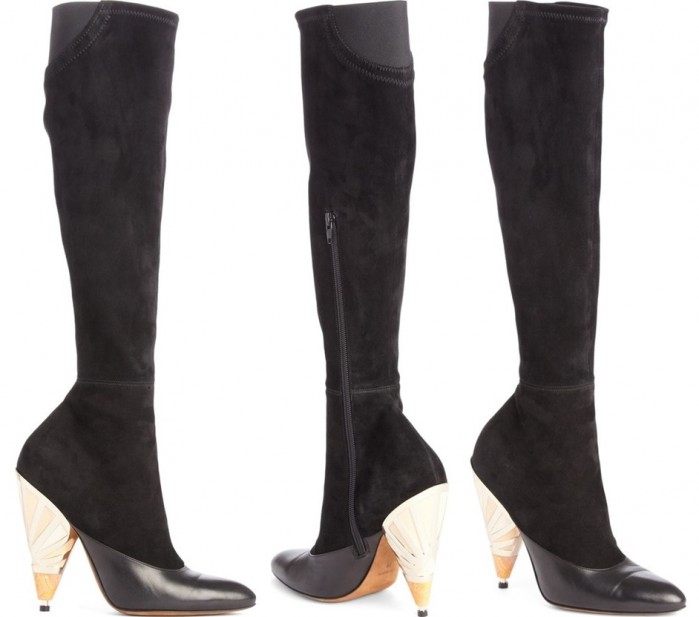 Givenchy Podium Tall Boots, $1950
By the way, for those digging Gigi's retro-printed top, it's also by Givenchy. Fortunately, for you, the piece is already available at Nordstrom. It retails at a pricey $750.
Givenchy Stargate Print Tulle Crewneck Blouse, $750