It's official. I'm a Gigi Hadid fan, and it's not because of her work as a model. I simply love the girl's off-duty style, most especially her taste in footwear.
On Saturday, the blonde was spotted in a fresh pair of two-tone booties while hanging out with her niece in Los Angeles. She used the shoes with faded blue skinny jeans, a black-and-white leather jacket, and a white t-shirt. The getup was very simple, but offered major impact thanks to the well coordinated add-ons. I was particularly in love with the shoes she used. They were sleek, sophisticated, and androgynous — just the kind I go for.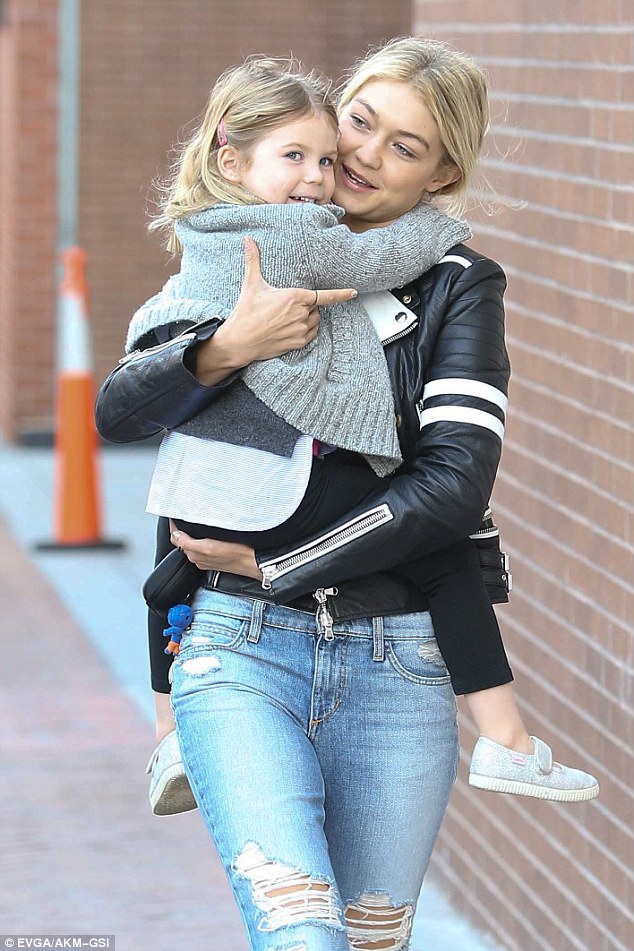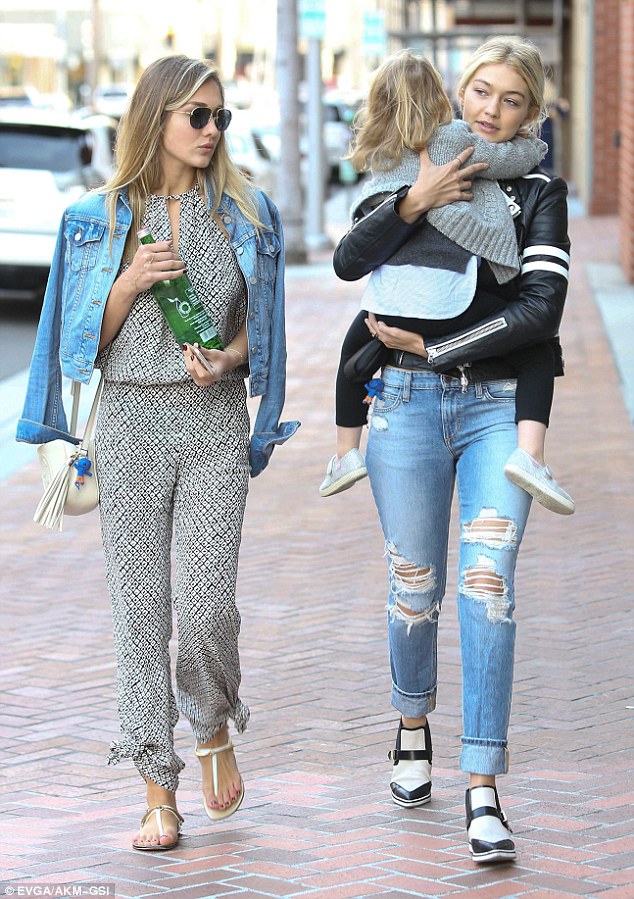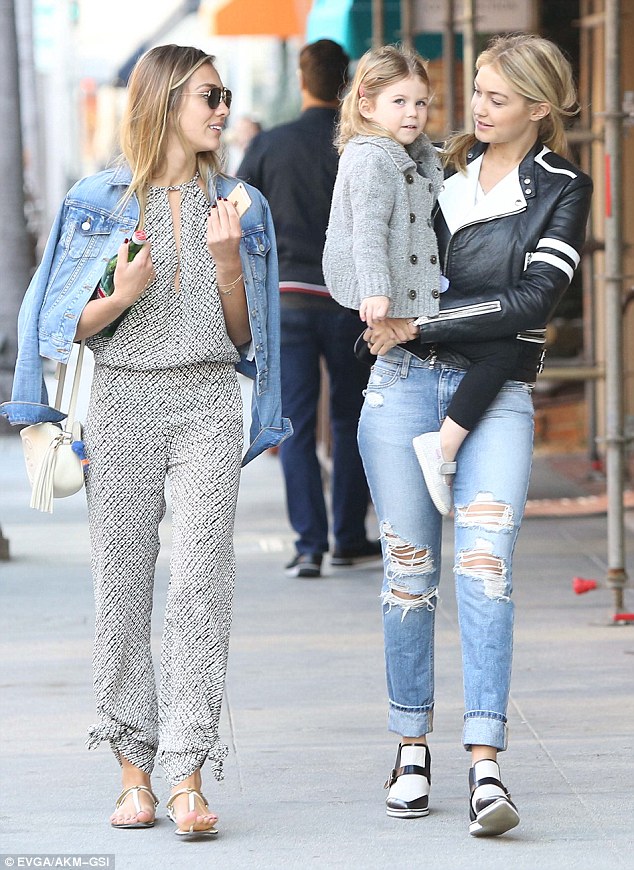 Gigi Hadid steps out with her step-niece in Los Angeles on February 21, 2015
Do you like Gigi's off-duty style as much as I do? And are you crushing on her shoes as much as I am? Do you think you can ID the pair?
It took me quite a while to find them online, but I'm so happy I was able to locate them. The only sad part is that they're so expensive.
Gigi's booties are from Nicholas Kirkwood. They feature contrasting panels, pointed toes, flat but elevated outer soles, and single buckled straps that cross the vamps. Below is a closer look: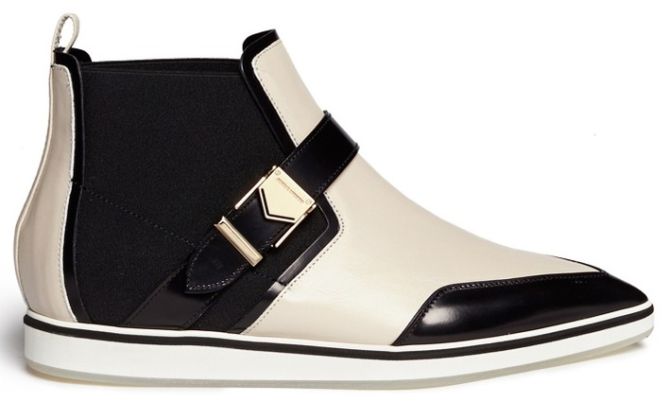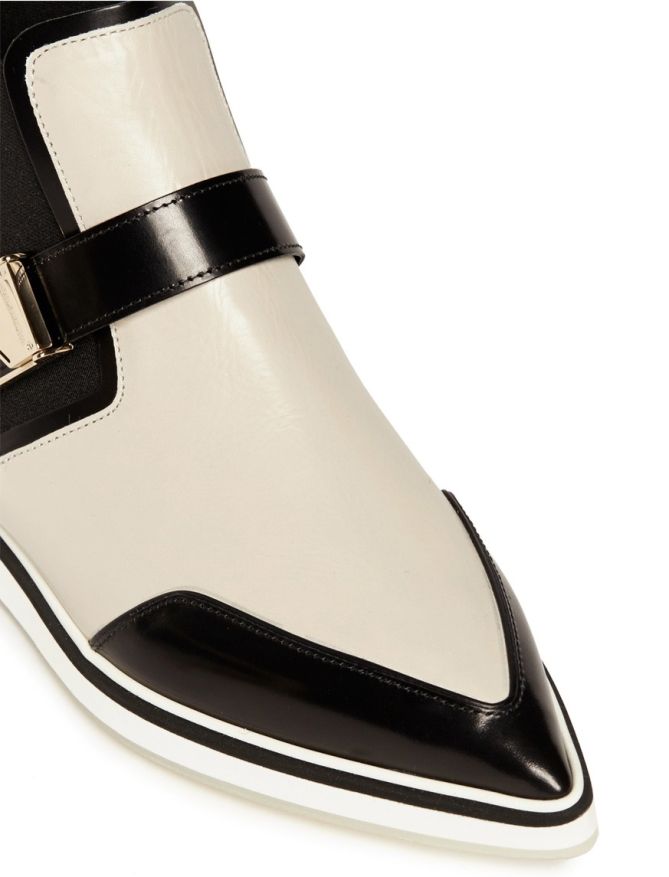 Nicholas Kirkwood Colorblock Chelsea Boots, $1175
Wow, I think they look even better up close. It's just a bummer that I can't afford them. If you like what you see and don't mind spending so much dough on a pair of shoes, feel free to order the boots at Lane Crawford.