While some may say that Gigi Hadid is not the most beautiful model on the planet, she sure is stunning. I actually find her face very exotic — the kind that could launch a thousand ships a la Helen of Troy.
While attending an event in New York last Friday, the leggy blond looked even more fetching even though she was just dressed in simple sweater and boots.
For the occasion, Gigi decked herself in an oversized pullover that was long enough to work as a dress. The piece was nothing fancy; it was knitted  and colored in light gray. But the shoes she used to go with definitely made a huge difference. Gigi wore dark green knee-high boots crafted in exotic skin material. She also complemented the ensemble with a blue clutch from Balenciaga. The whole outfit was simple, but it spoke volumes.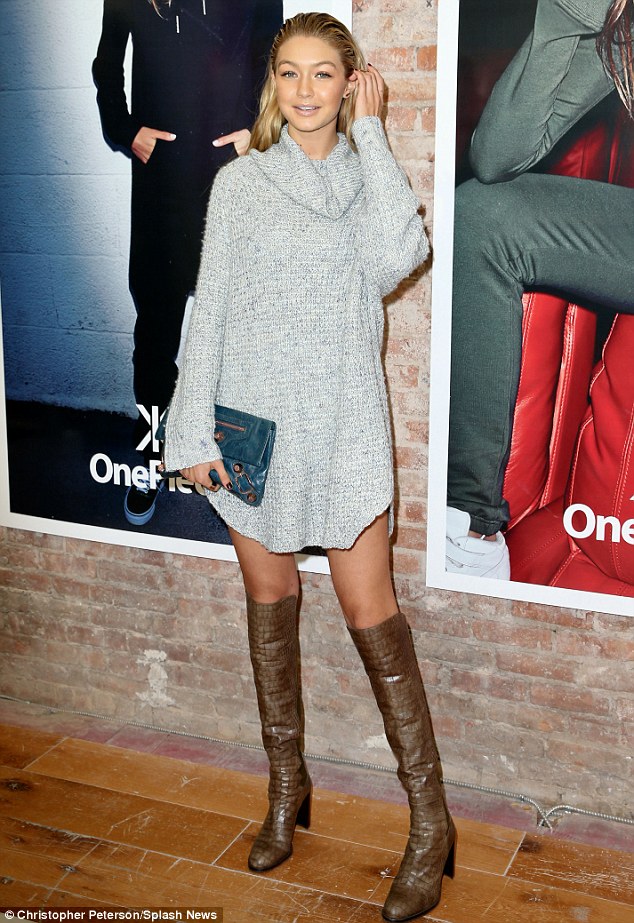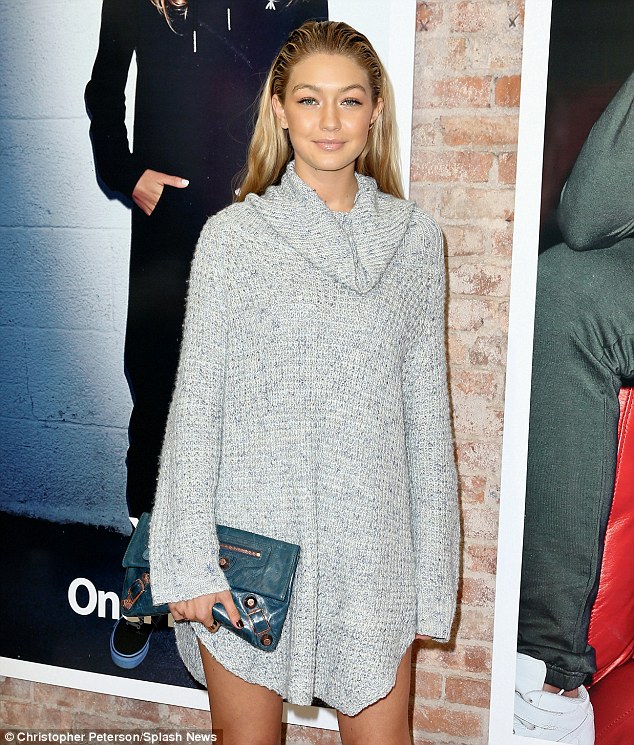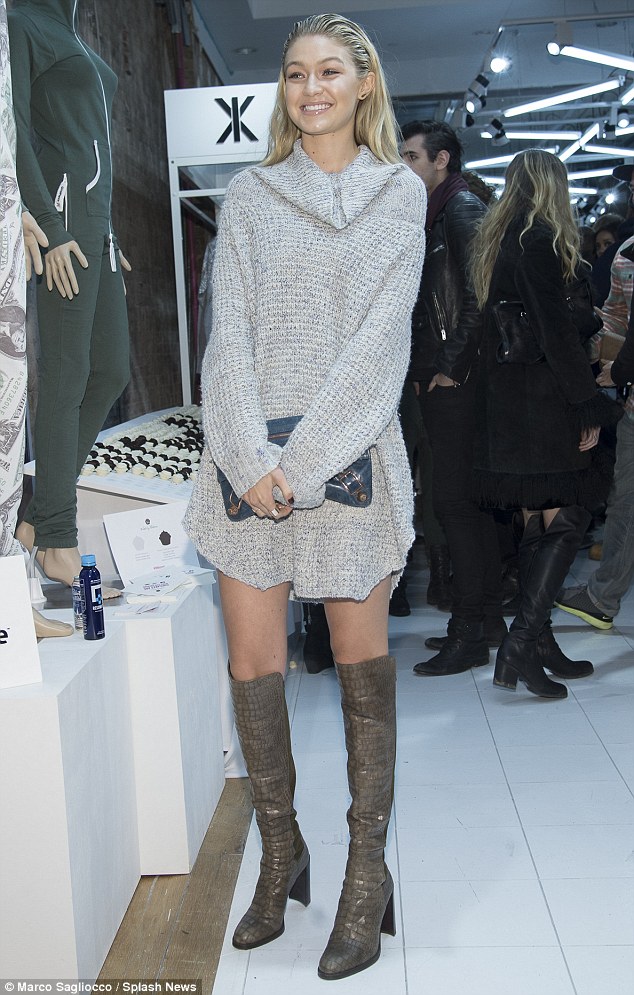 Gigi Hadid wears a simple sweater and knee high boots to a party in New York City on November 7, 2014
Some of you gals will probably disagree with me, but I think she looks really hot in these photos. I'm also loving those boots. They look fierce and sexy. What I actually like about the pair is that they don't look too overwhelming. The color is just perfect — exotic enough but not too loud.
I'm not big on genuine snake or croc leather materials, so if I were to search for something similar, I'd probably go with stamped or embossed faux leather.
I couldn't find any details on Gigi's boots, but my guess is they're vintage judging by the shape of the heels. If you want to recreate her look this season, try this patterned sweater from Brigitte Bailey and finish the piece with classic black boots like the ones from Jessica Simpson below: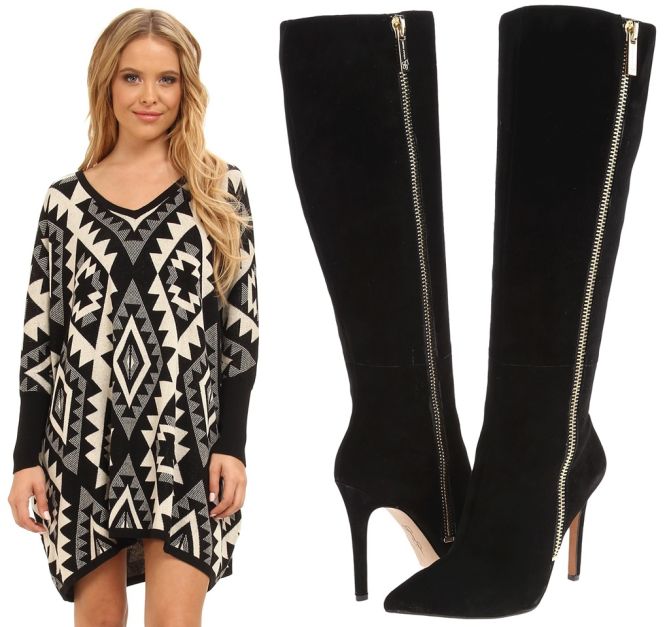 Brigitte Bailey Aztek Sweater, $79 / Jessica Simpson Capitani Boots, $189
For the gals who like to make a statement, you can go with a plain sweater and a pair of snake-print boots like the "Naddy" from Guess. For sure, all eyes will be on you the whole night with this combination: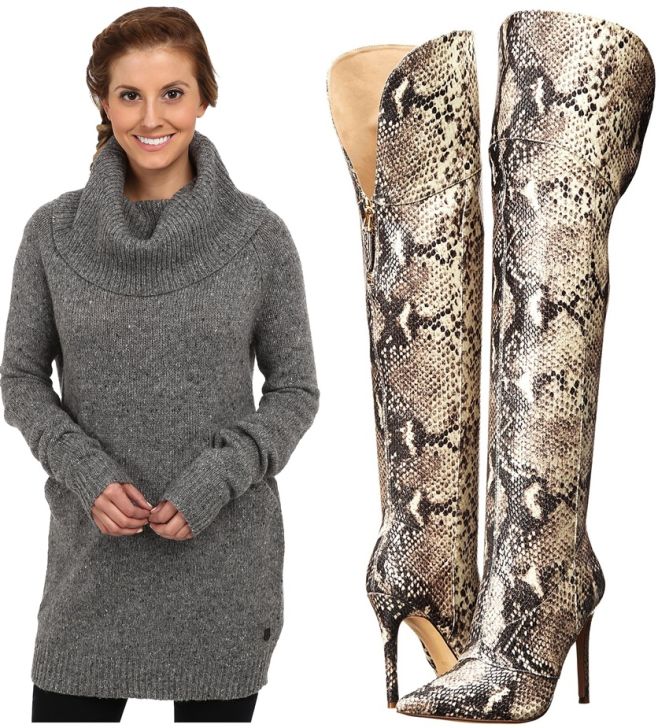 Burton Avalanche Sweater, $90 / Guess Naddy Thigh High Boots, $159