Gigi looked more than happy in New York this week as she headed for a meeting.Is the ex-One Direction member the reason she is glowing? Gigi and Zayn are in a relationship that she talked about. Curious how they got together?
'We actually met at a friend's birthday party a few years ago and then he was in New York to come to Victoria's Secret show last year I think and ended up not coming,' Gigi said. 'I was like I'll play it cool. I'll go to the after party… he wasn't there.
'Later that week, we ended up going on our first date,' she added.
And yes, they were totally cool about it.  'We played it cool for like 10 minutes and then I was like, "You're really cute,"' she said. 'We connected, like, really quickly.'
The Victoria Secrets Angel is a style icon, yesterday she wore a bright pair of pants with a sheer t-shirt and a jeans jacket over. As for her shoes, she picked a pair of leather slippers from Alexander Wang.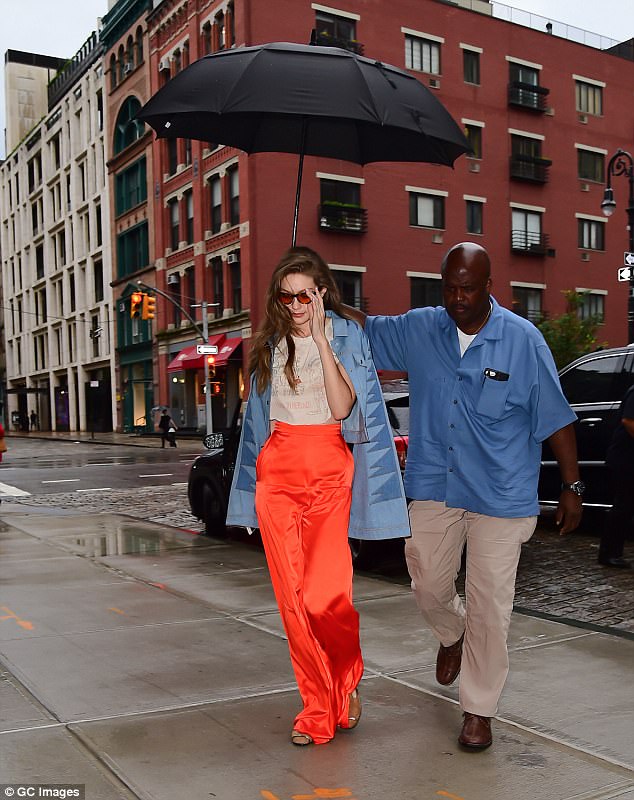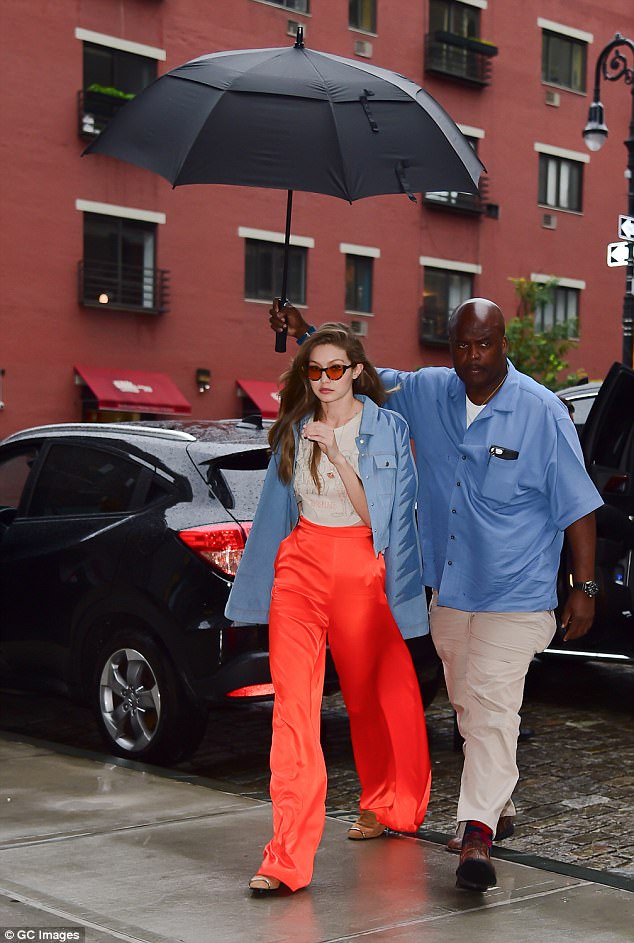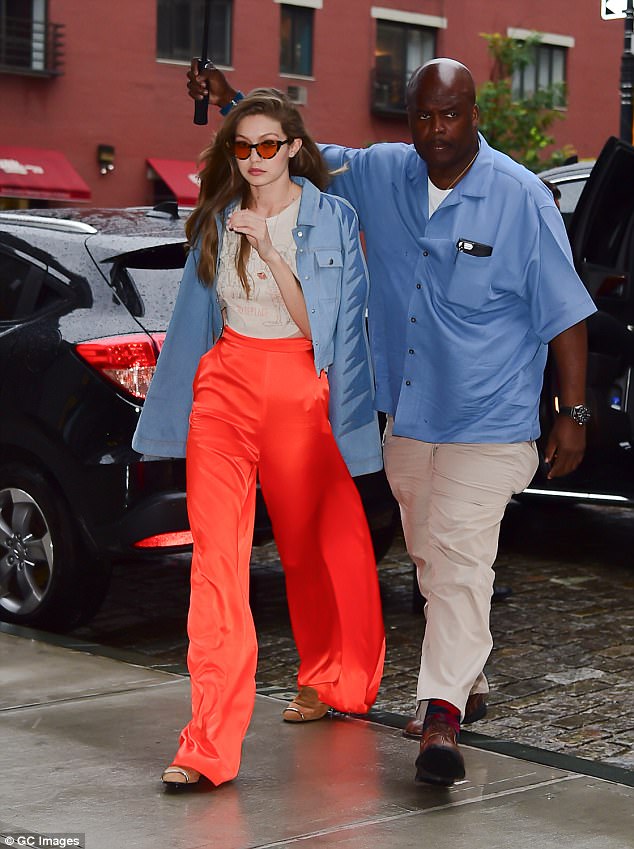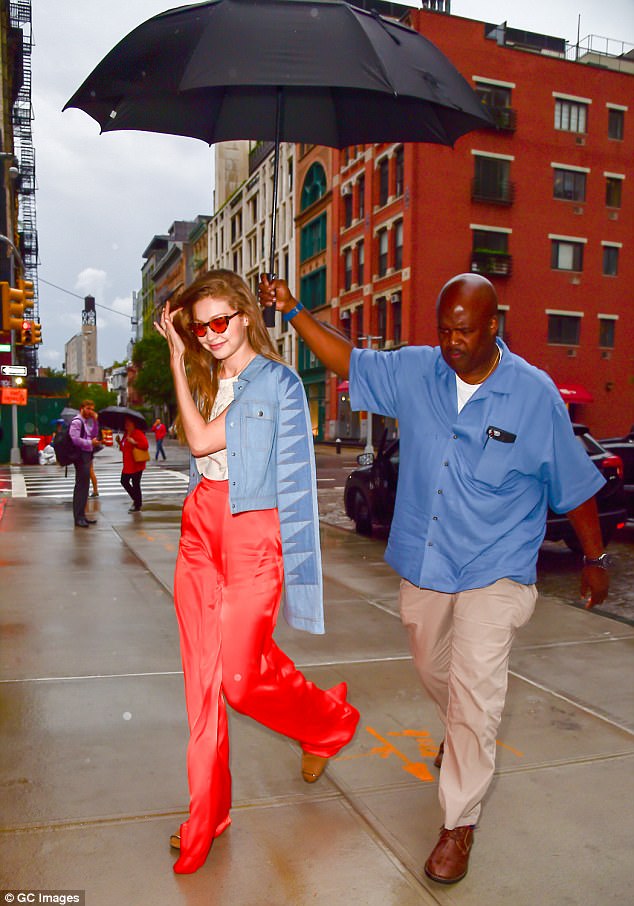 If you feel like sandals are too boring, is time to switch things up and get yourself a pair of slippers because they are in this season. Those ones have clean lines and so versatile.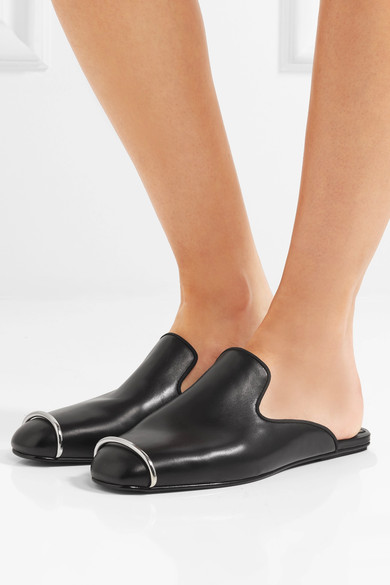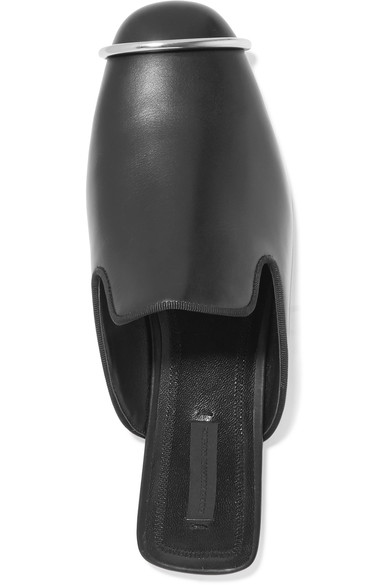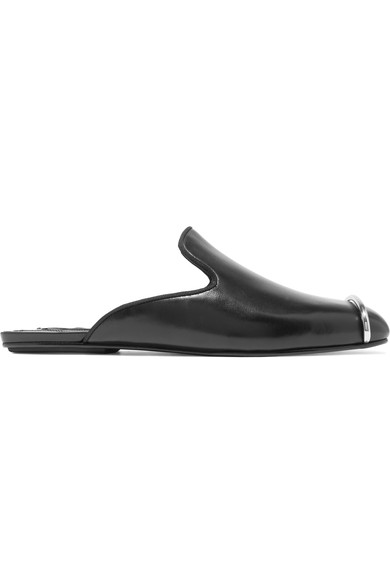 Here is a cheaper option from TopShop: