Her boyfriend Zayn Malik recently spoke about his struggle with anxiety, which prevents him from performing and socialising in big groups. But despite the undoubtedly difficult time for her beau, Gigi Hadid stayed strong on Wednesday as she resumed her working duties and stepped out in NYC.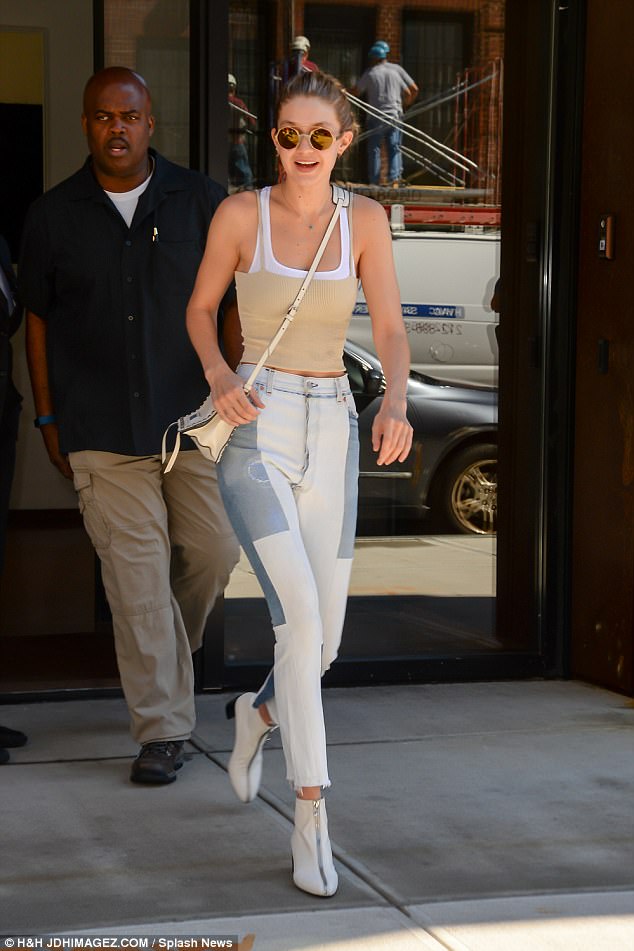 The model, 22, looked truly radiant as she returned to her apartment from a photo shoot in quirky jeans and a skimpy crop top – leaving her enviably slender figure and tiny waist on show.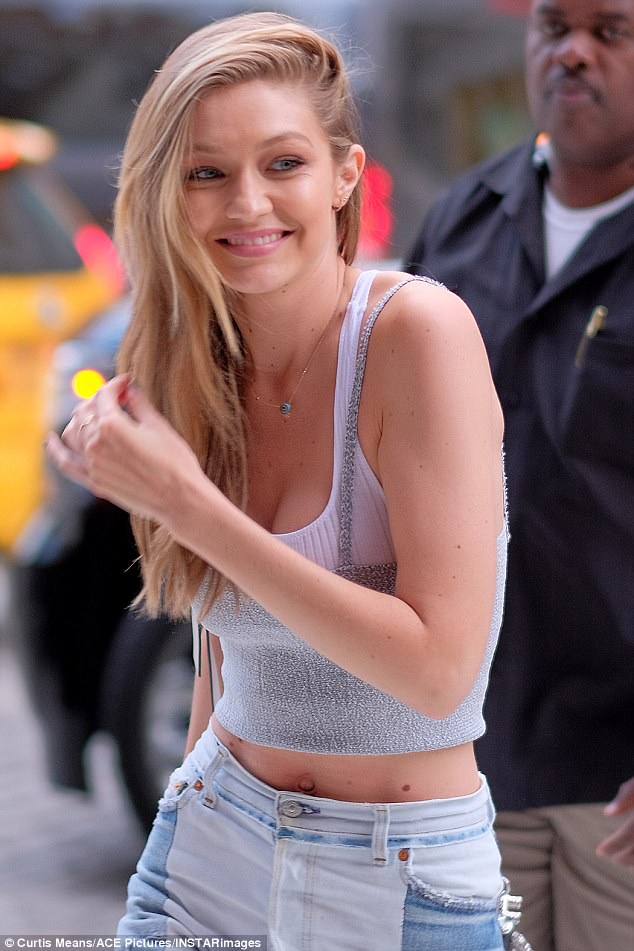 As one of the most in-demand models of the moment, it is no wonder Gigi commanded attention as she casually headed out in the Big Apple. The blonde beauty slipped her enviably svelte frame into quirky pale blue high-waisted jeans, adorned with panels of darker denim on each side.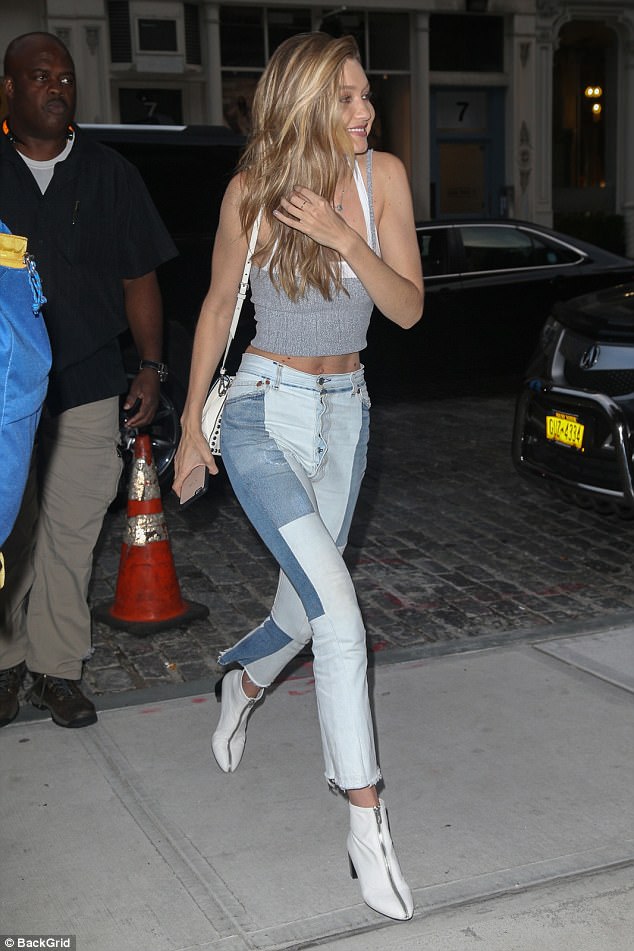 Teaming the strides with two skimpy crop tops of grey and white, layered on top of each other, the Reebok model then left her impossibly tiny waist and toned stomach on show as she spent a day in the city.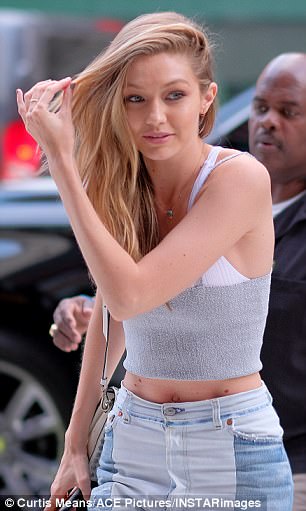 Adding further height to her statuesque frame with white leather ankle boots, Gigi tied her look together with a matching bag, slung casually over one shoulder. Despite her trendy look however it was her radiant complexion that stole the show – accentuated by glowing, bronzed make-up and a statement magenta lip.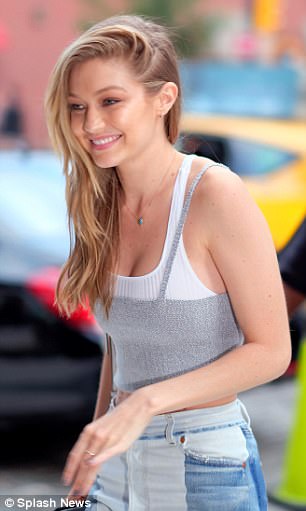 Sweeping her hair to one side in tousled waves, Gigi proved her striking natural beauty and model credentials as she beamed widely upon return to her apartment.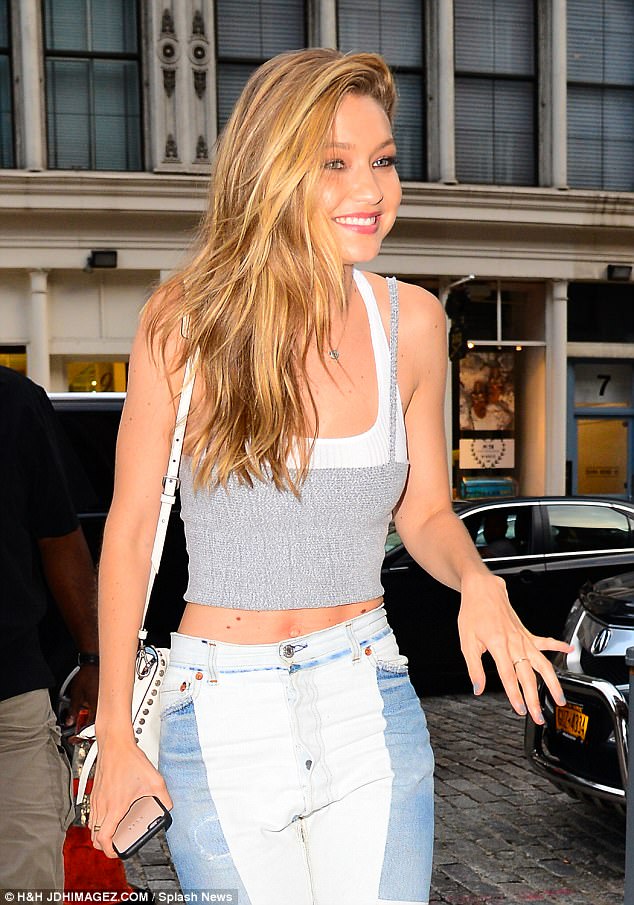 The model had been seen leaving her apartment for the photo shoot earlier that day – in the same ensemble, but with the grey crop top swapped for one of tan. Ready for a day of pampering on set, the model had swept her tresses into a loose bun, and added retro round shades to her glowing and make-up free complexion.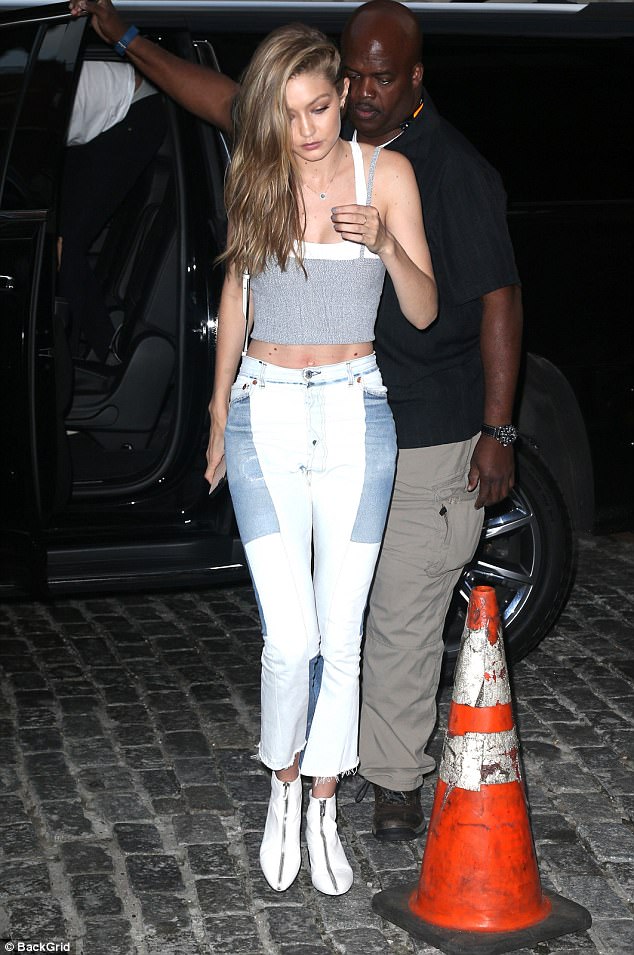 Gigi appeared relaxed as she embarked on another busy day in Manhattan – despite her boyfriend Zayn Malik's heartbreaking interview about his anxiety the previous day.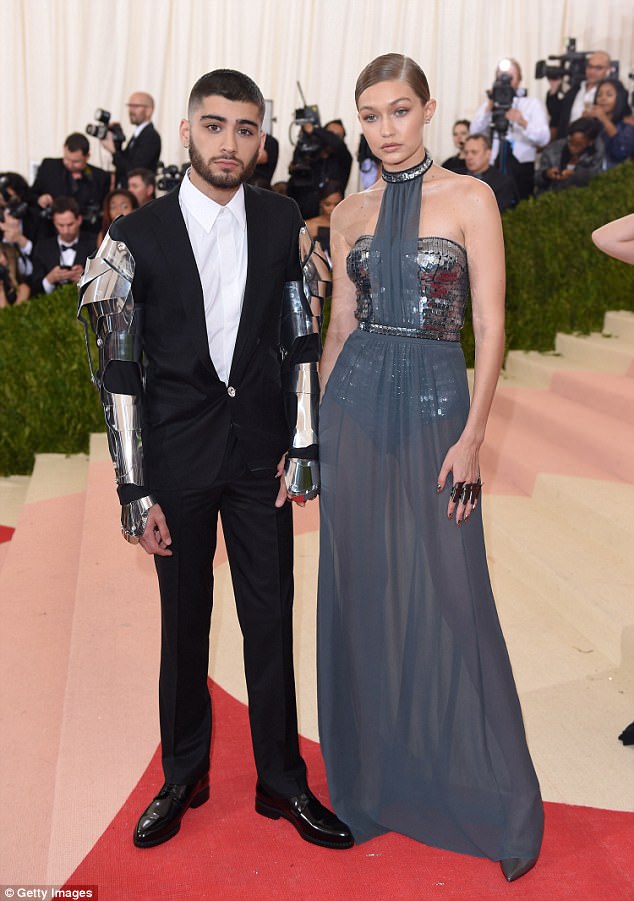 The singer, 24, hinted he was still struggling with the condition in a behind the scenes video from his Vogue photo shoot, admitting he struggles to be an 'outgoing' person and still has difficulty performing live. The introverted star said: 'I always feel like I'm trying to work through whatever certain issues are around certain subjects. 'For me personally, it comes from a place of not wanting to come across as an over-arrogant person that takes themselves too seriously.  'I'm not always trying to be pretentious or say something that is going to change the world, I feel like I'm one voice among millions.'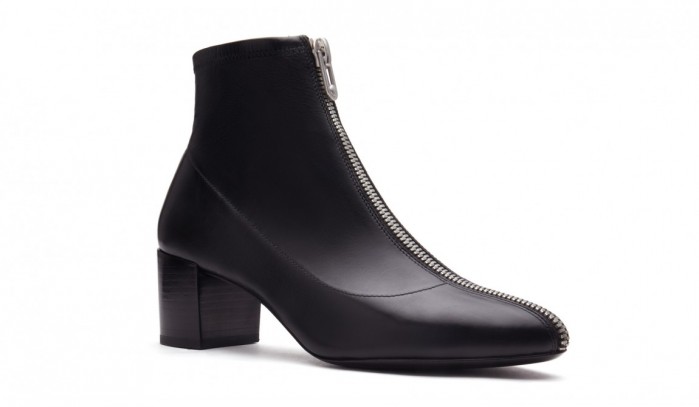 The designs in Stella Luna's Zipper range, with their pared-down silhouettes, glove-soft leather and bold, front-of-the-shoe zipper, marry a distinctive modern and minimalist style with incredible comfort.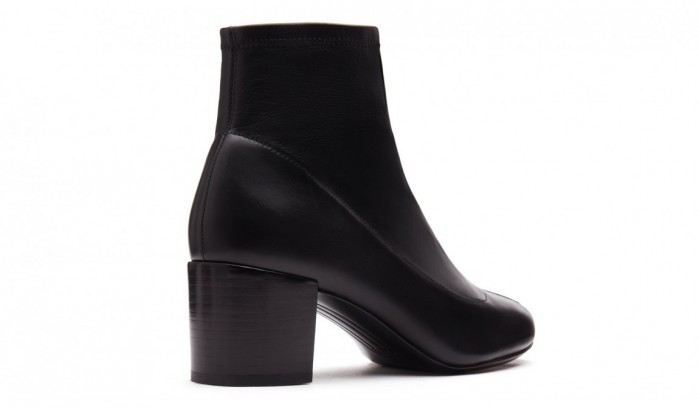 Cue Gigi Hadid to offer us some inspiration. She was pictured out and about in New York wearing a pair of patchwork denim jeans with these white zip front boots, which are by Stella Luna. We love the practical blocky heel, plus they'll go with everything in your wardrobe. What's not to love?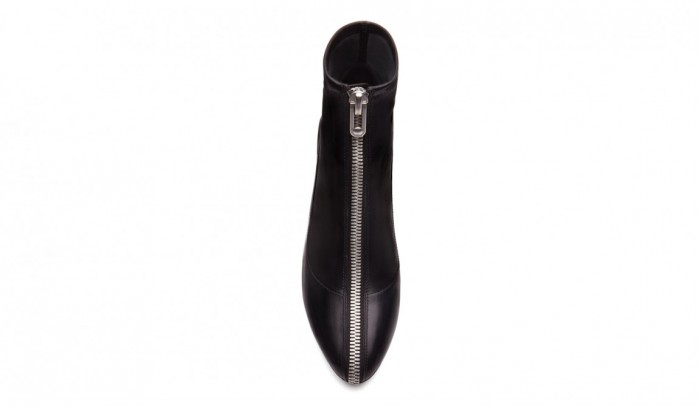 Click the link (Buy) to grab them in black now. Or if you'd rather stick to white, our edit below is the place to go: