So you're in your favorite department store browsing through the latest collection of heels that have just arrived. You see a pair of really sexy knee-high lace-up booties and you immediately feel the love. Not only that, but they're not too bad on the pocket either — just $59. But as much as you want to grab them booties, you're just not sure if you can pull 'em off. What do you do?
Well, here's what I think you should do. Grab those booties and rock 'em like you're Gigi Hadid.
No, I'm not kidding. The "IT" model just paraded her legs in some knee-high lace-up booties while leaving the Sonia Rykiel show at Paris Fashion Week on Monday. If you're intimidated by knee-high booties, the way she styled her shoes would be a great one to consider.
Gigi wore her pair with black skinny pants and a long pleated cape, so she didn't really look like she was in a pair of knee-high heels. However, the layering created an interesting texture to the attire, which made the already fashion-savvy gal look even more chic.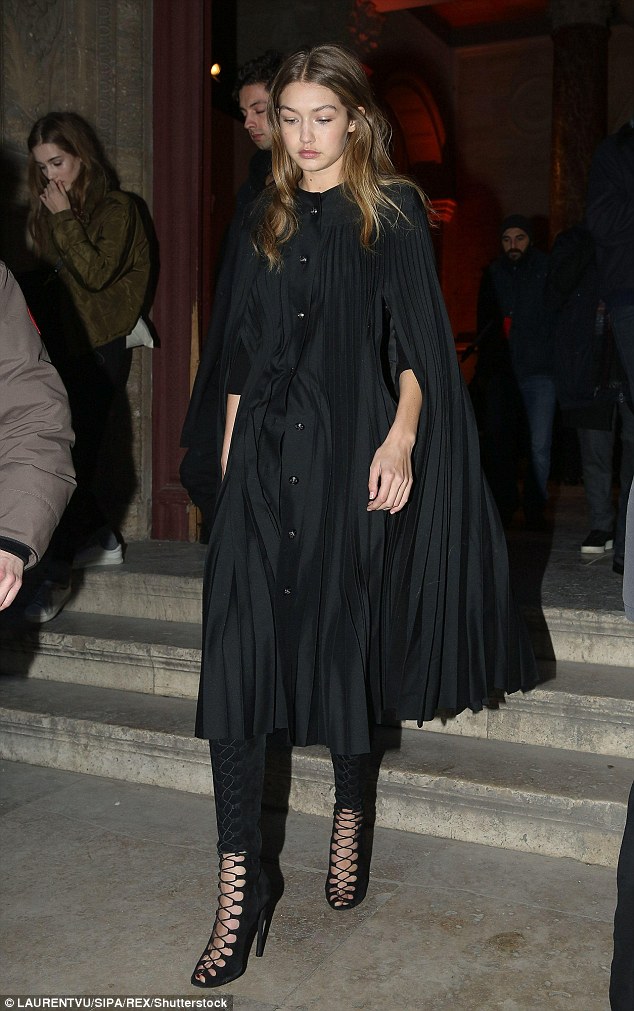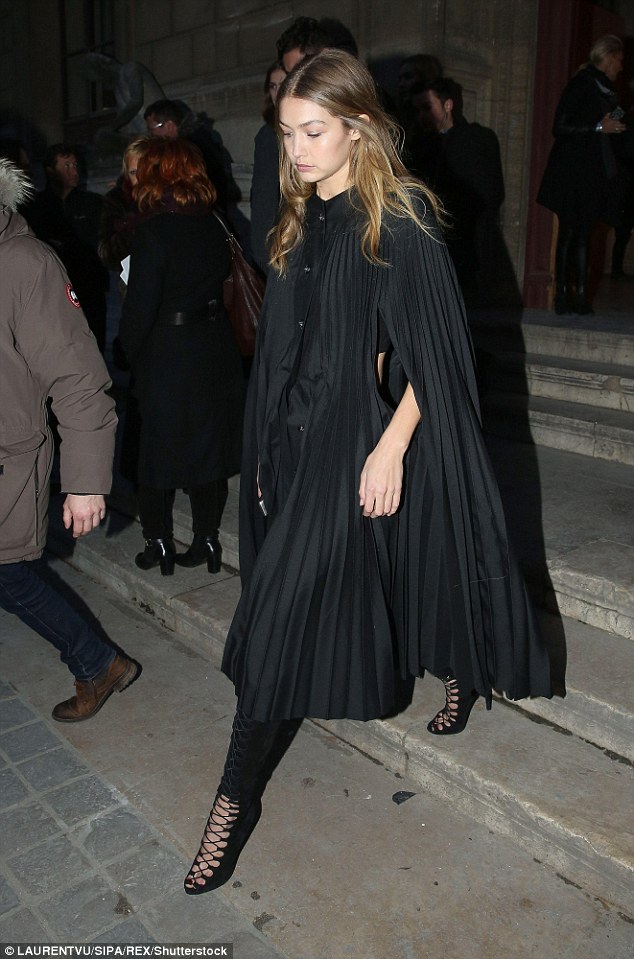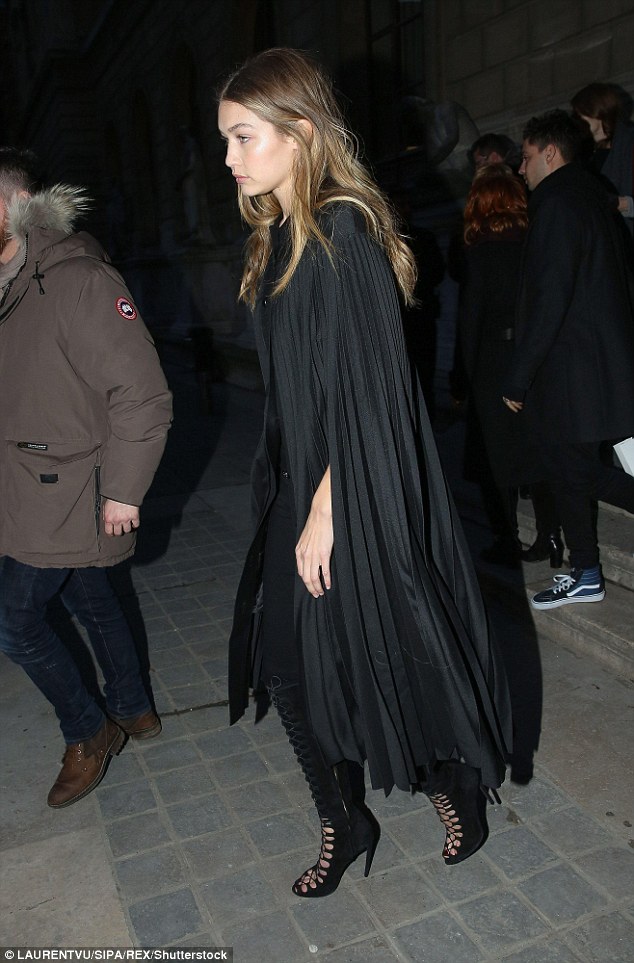 Gigi Hadid leaves the Sonia Rykiel show at Paris Fashion Week in knee-high booties, March 7, 2016
So do you think you can rock Gigi's look and work it?
I don't see any reason why you can't. It's easy to pull off and with the pants, you need not feel self conscious in those knee-high booties. If you must, you can use a long coat if you don't have a long cape.
Gigi's knee-high booties are from Giambattista Valli. They're from the label's fall 2015 collection, so you may not find them anymore. They feature suede uppers detailed with lace-up closures through the center, an open-toe design, and towering heels of about 5 inches.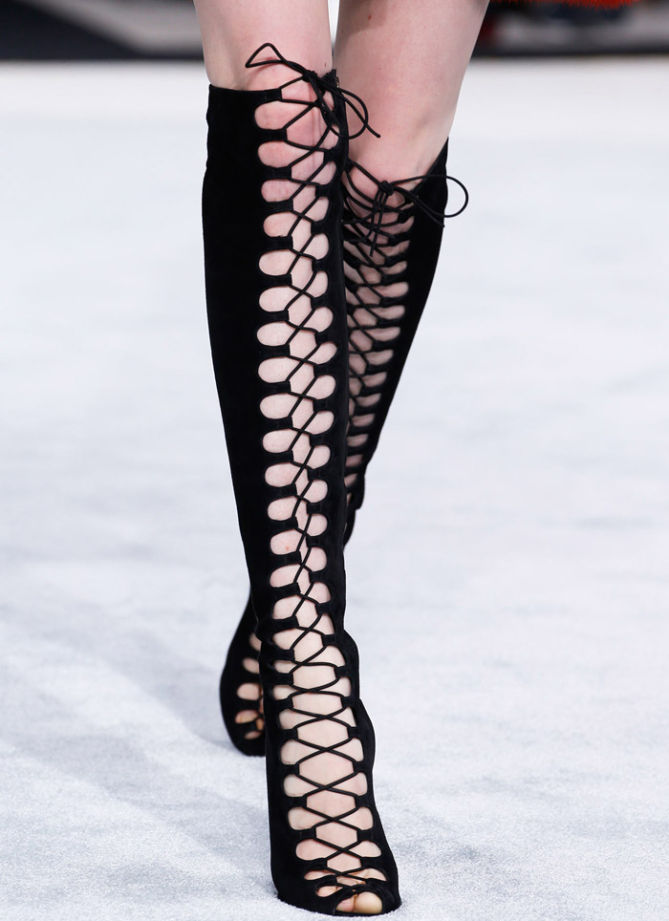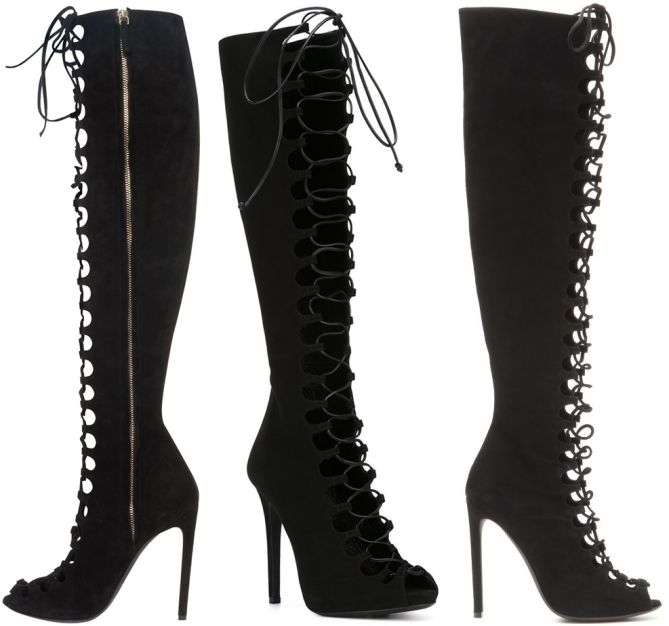 Giambattista Valli Suede Lace Up Booties, sold out
To steal Gigi's style, simply wear your choice of gladiator booties with black skinny jeans, a black top, and a long black coat. If you have a black cape, go with that instead. For the frugal fashionistas looking for an alternative to Gigi's footwear, try these gladiator heels from MissGuided: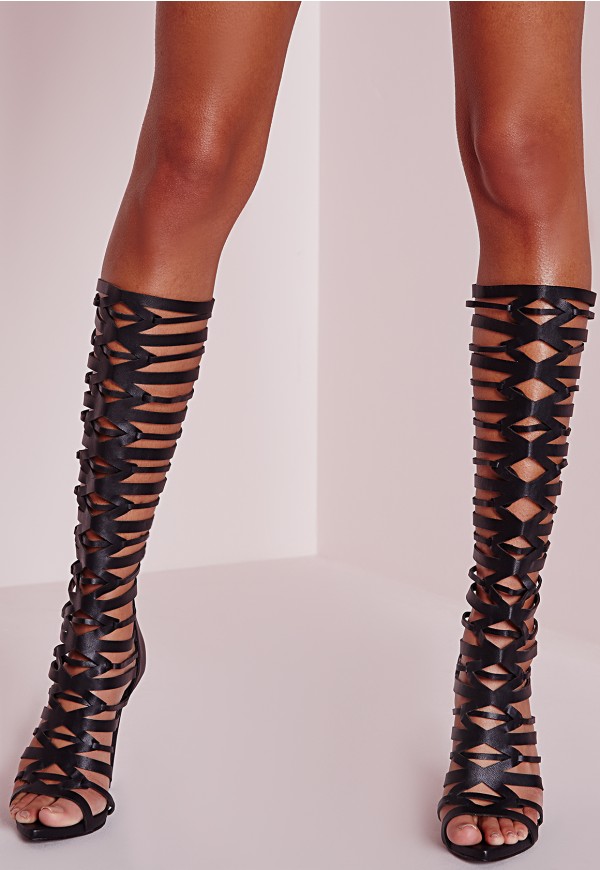 MissGuided Peace + Love Knee High Gladiator Heels, $59.50 (was $85)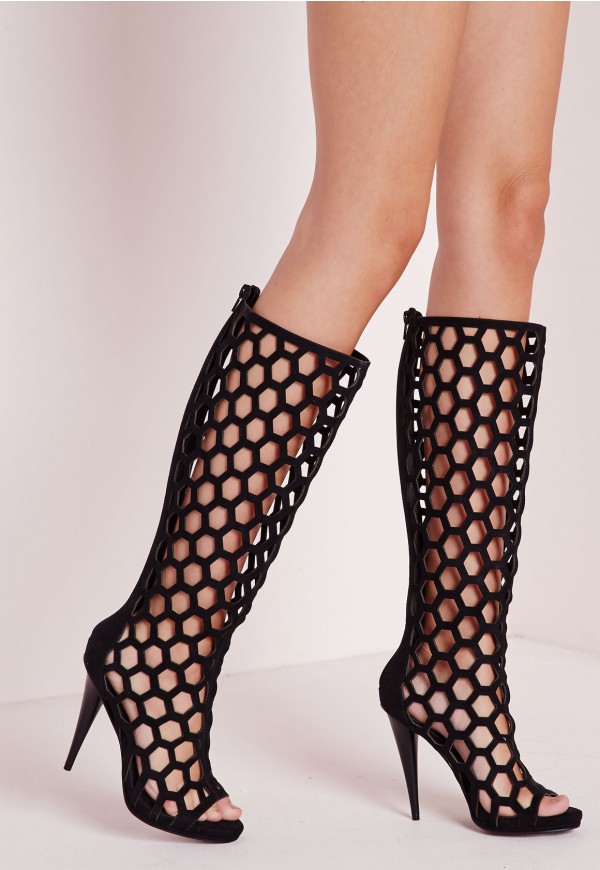 MissGuided Laser Cut Knee High Gladiator Heels, $59.50 (was $76.50)