There's no denying that Gigi Hadid is the cool kid you wish you can be friends with. It's like she lives and breathes coolness. And while it may sound cliché, it's like she was born with it. Like her BFF, Kendall Jenner, Gigi's laid-back style has spawned a huge following, making her a very influential figure in the business. If Athleisure had a poster child, Gigi would be the one.
On Thursday, the blond "IT" model took athleisure dressing to a whole new level. She stepped out in New York City in an outfit that can only be labeled as impeccably cool and chic. The look included a soft jersey tee worn with paneled leggings and a cozy oversized hooded sweater made of faux fur. She complemented the trio with angular sunnies, a furry purse, and a pair of white sneakers fashioned with black panels. The whole getup was casual, yet oh so luxe.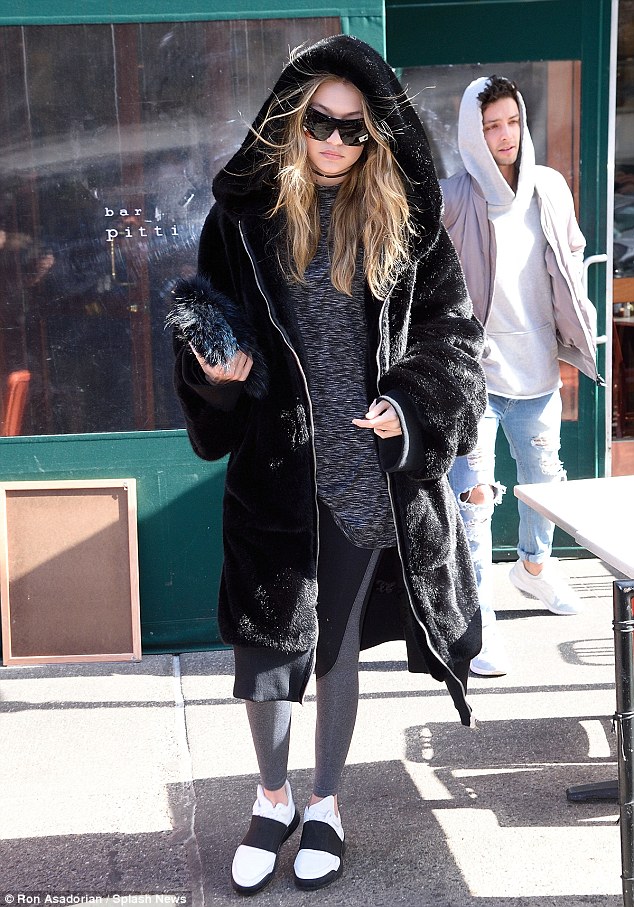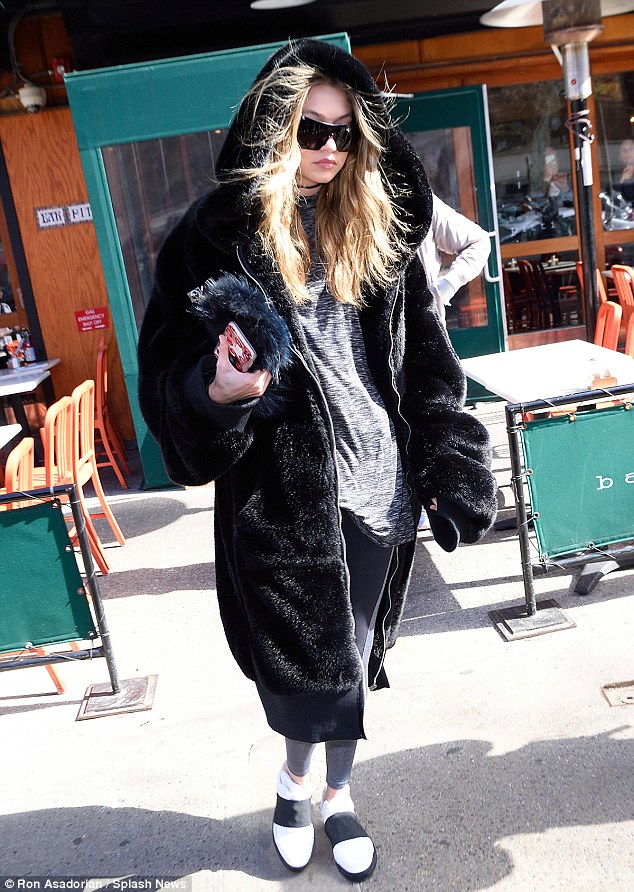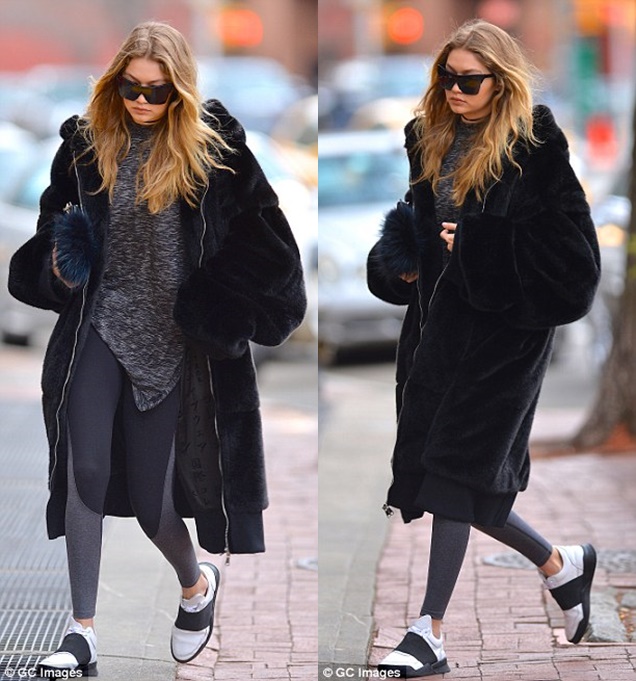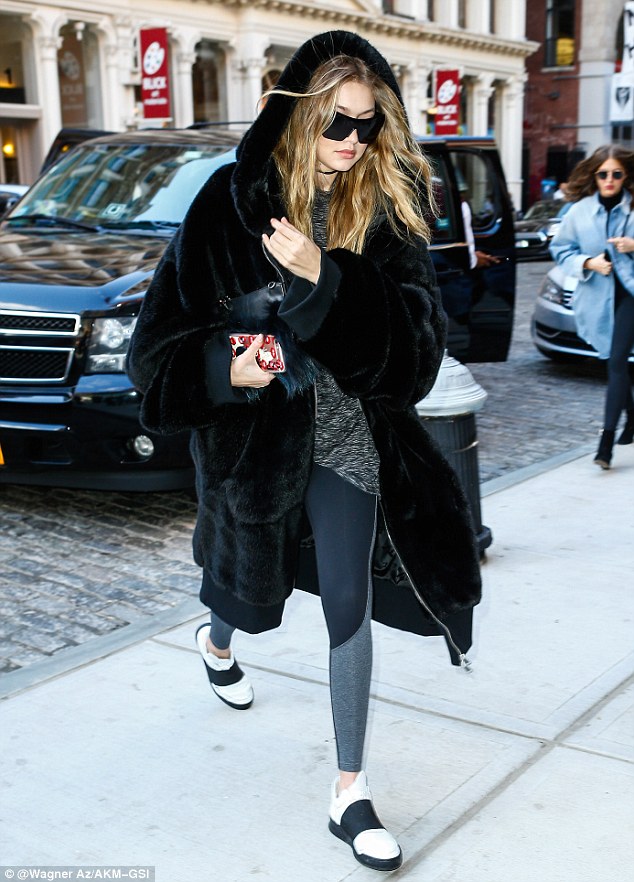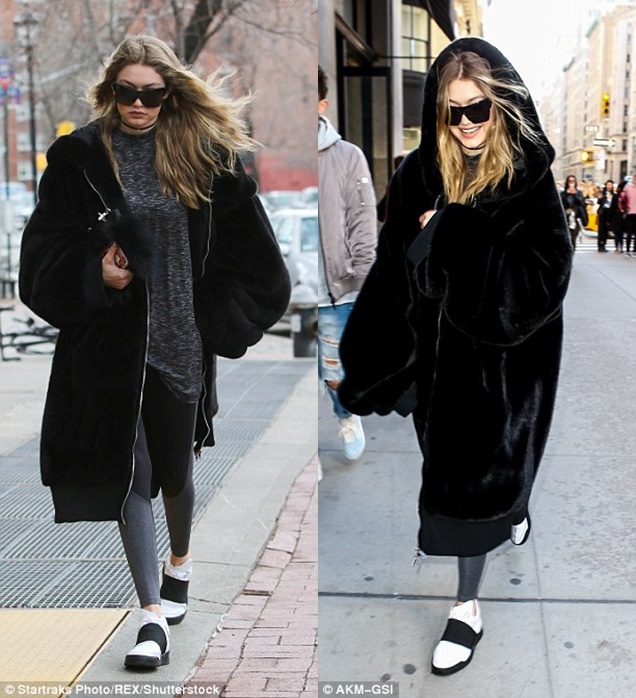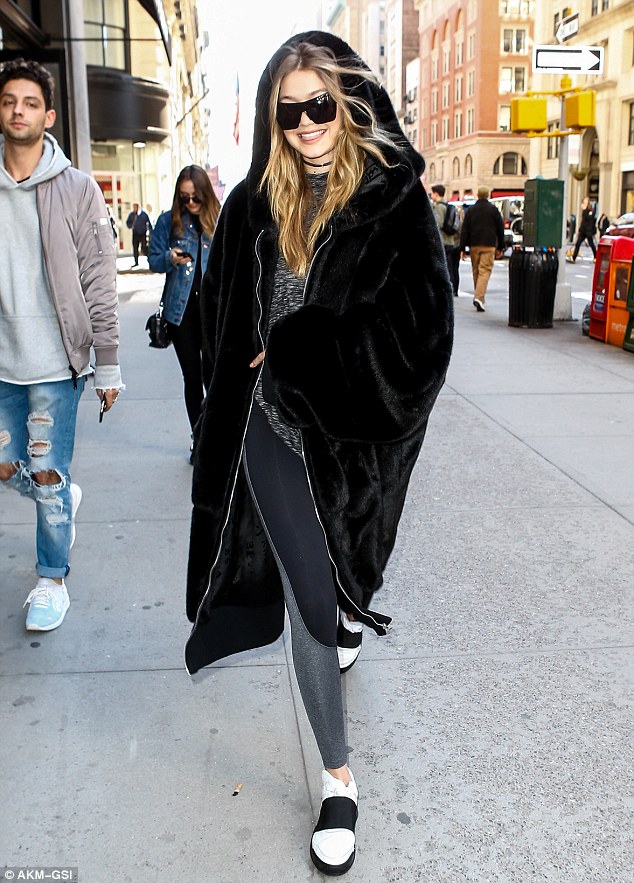 Gigi Hadid takes athleisure dressing to a whole new level as she steps out in New York City on March 17, 2016
Admit it, she looks extra good in these photos. Yes?
In a way, having long legs and a lean body helps a great deal in the looking-good department. But more than that is the personality that goes with the look, and Gigi has lots of that.
Now onto the outfit. Gigi's faux fur coat is from Rihanna's collab line with Puma — Fenty x Puma — while her leggings are from a label called Split 59: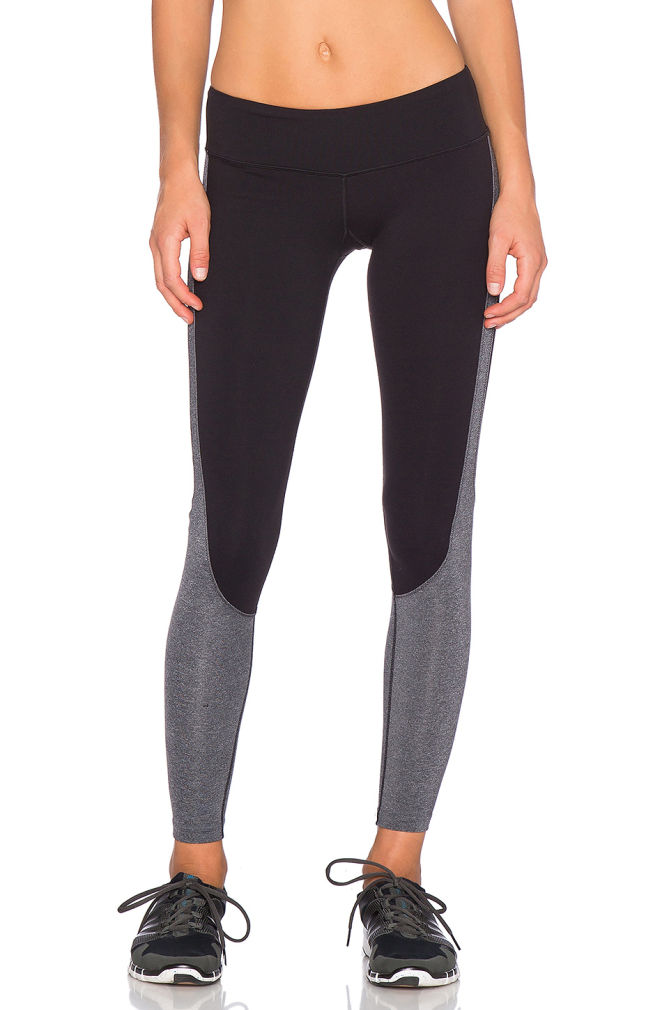 Split 59 Langley Slim Fit Tights, $106
The furry purse in her hand is from Emma Kuo, while her square sunnies are from Elizabeth and James. Both can be purchased online if interested.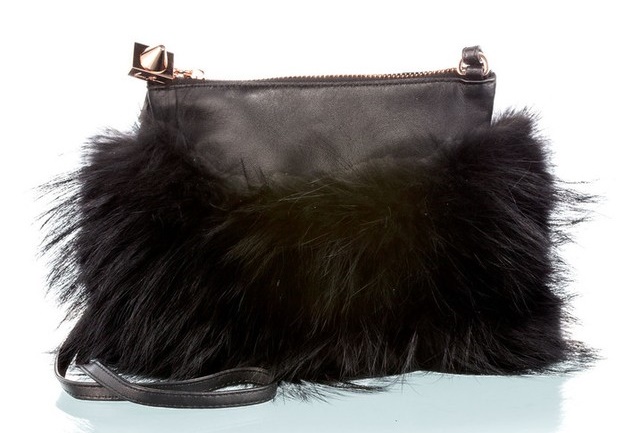 Emma Kuo Majorelle Black Fox Pouch, $350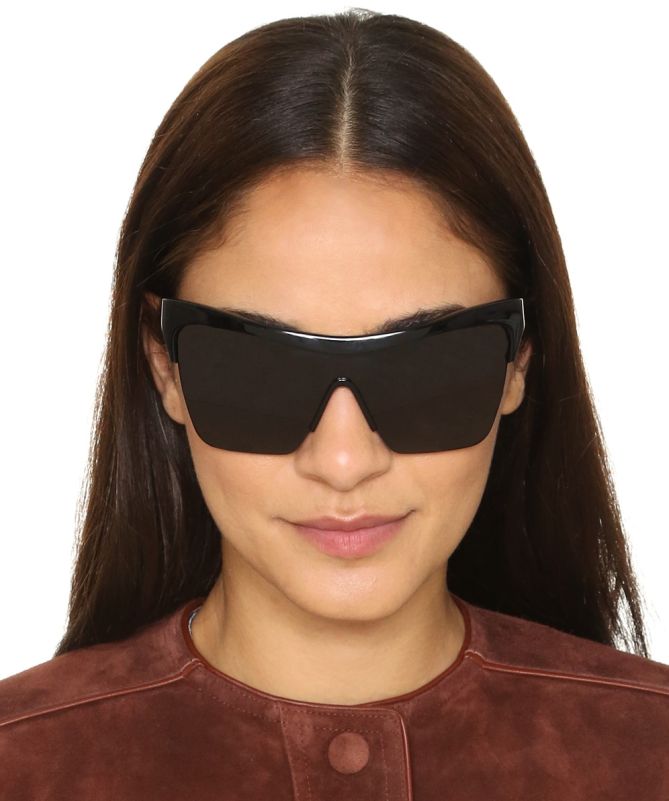 Elizabeth and James Wythe Sunglasses, $255
Of course, the main reason why Gigi's here today is because of her shoes. Her sneakers feature a rather unique detail — wide elastics across the vamps. The kicks are from Filling Pieces, and if you wish to take a closer look, here they are: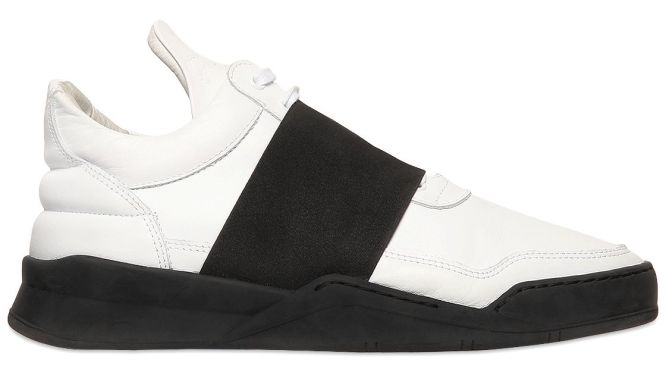 Filling Pieces Elastic Band Sneakers, $264
They come with padded collars, contrasting elastic bands at the vamps, contrasting rubber soles, leather uppers, and leather insoles. They will cost you $264, and they only come in men's sizes, so if you have really small feet like me, forget about grabbing a pair. Fret not, of course, an alternative to consider would be these kicks from MOA MASTER of ARTS, which will cost you a bit less at $180: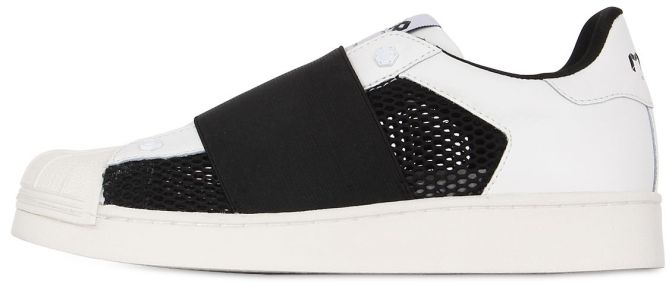 MOA MASTER of ARTS Leather and Mesh Slip On Sneakers, $180