Kendall Jenner, Hailey Baldwin, and Gigi Hadid — you could say the three are inseparable. They're besties and they share the same occupation, which only brings them even closer. I'm actually surprised there's no rivalry between the three.
On Monday evening, they were spotted in Tribeca, New York, all bundled up in their coats in an effort to beat the cold weather. Kendall dressed herself in all-black while Hailey was decked in a leather-trimmed trench. Gigi on the other hand, seemed at ease in her hairy white topper. She also stood out among the three thanks to her studded black jeans and metal-detailed buckled boots. You could practically spot her from a mile away because of the shoes.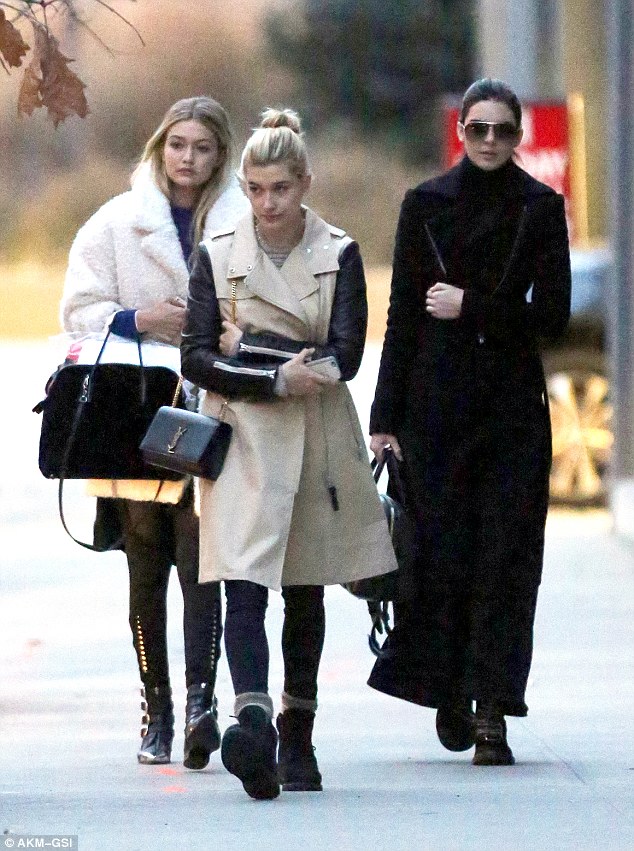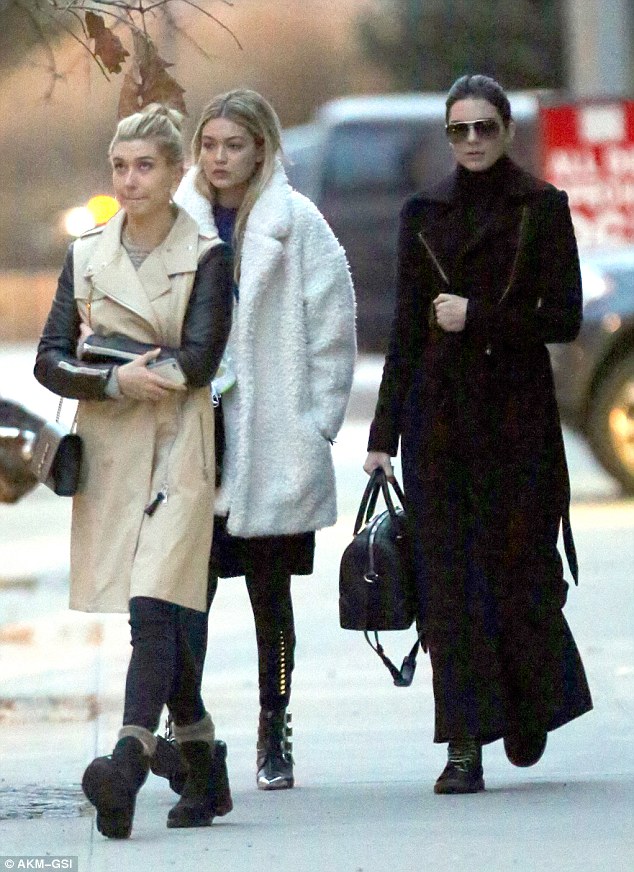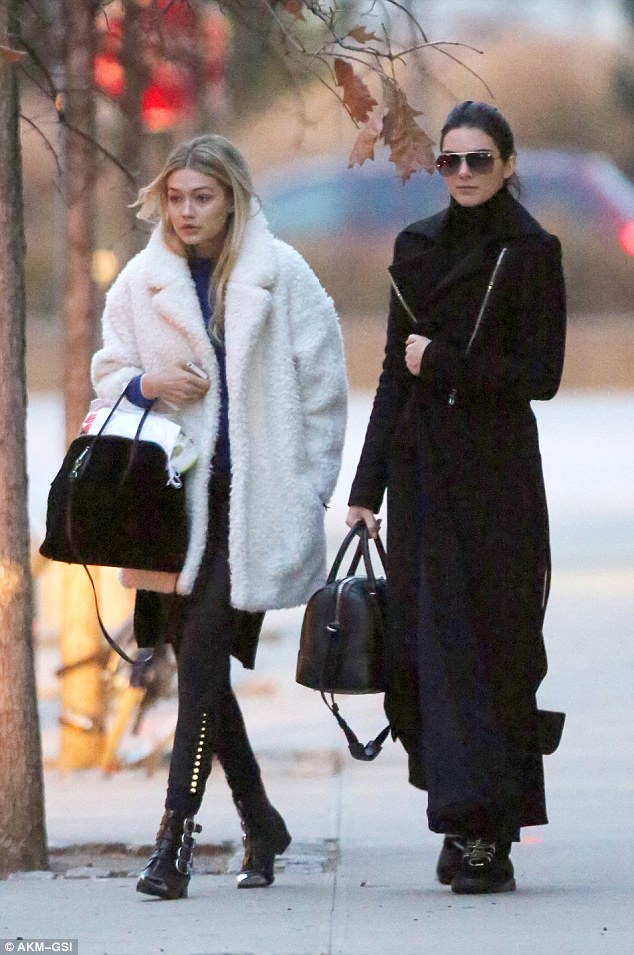 Gigi Hadid, Kendall Jenner, and Hailey Baldwin step out of a venue in Tribeca, New York, on December 8, 2014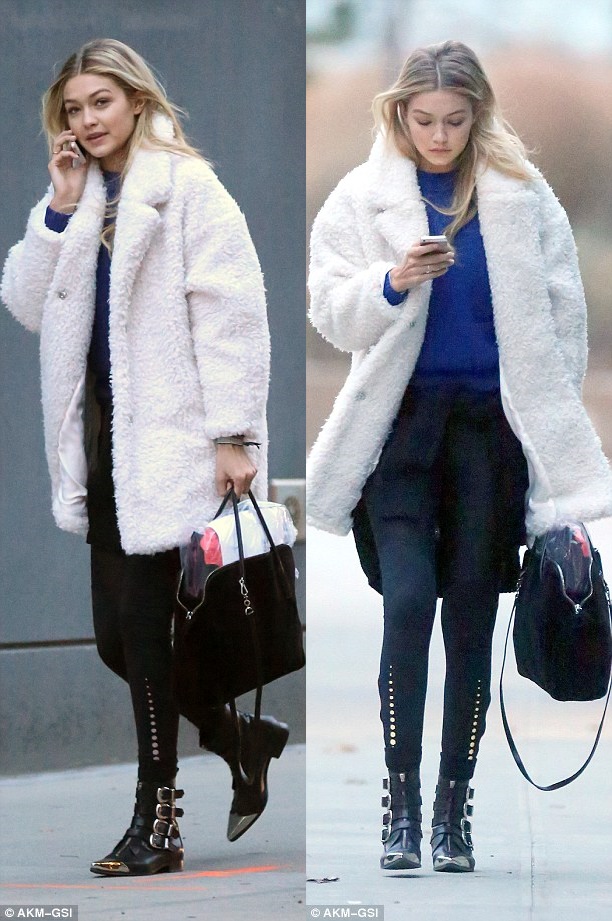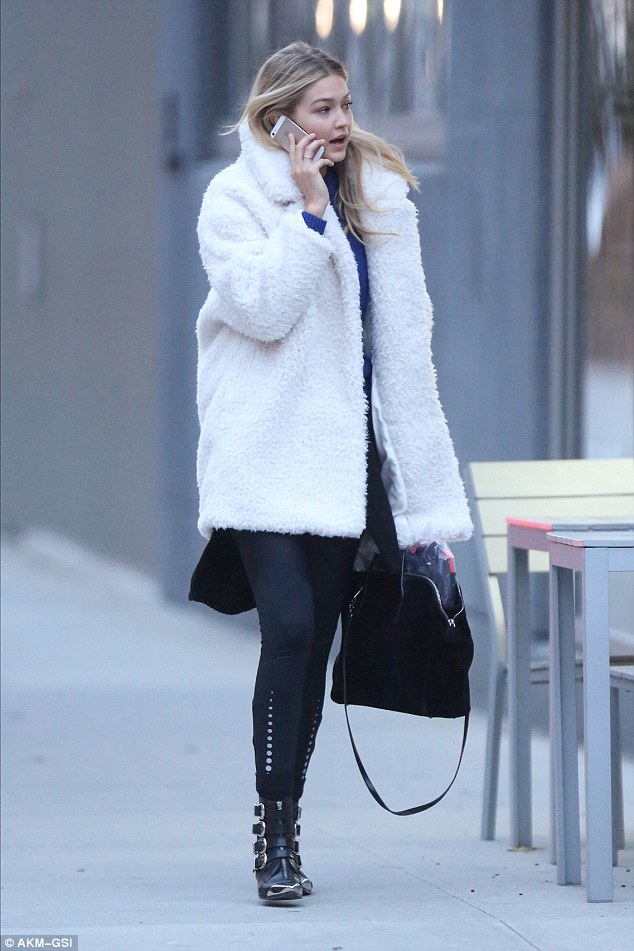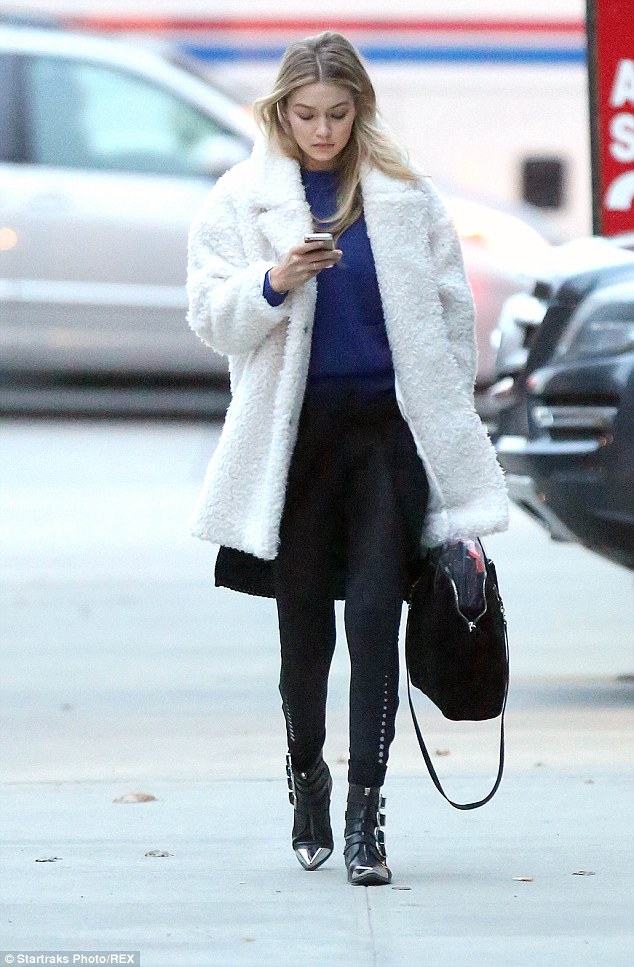 Gigi Hadid upstages her model friends with her steel-toed multi-buckled boots
I'm crushing on Gigi's boots big time. I even tried looking for them, but sadly, the effort was pointless. I found that details such as metal cap toes and metal-trimmed buckled straps are hard to find in a single pair of shoes. I would see one or the other, but never together. If the pair comes with metal cap toes, it wouldn't come with metal-trimmed buckles and vise versa.
On a side note, I did come across boots with a similar silhouette. Check out the Tabitha Simmons Early. These shoes don't have the steel toe-caps, but they feature the same zipper details that runsalong the center, the same pointed silhouette, and almost the same number of straps: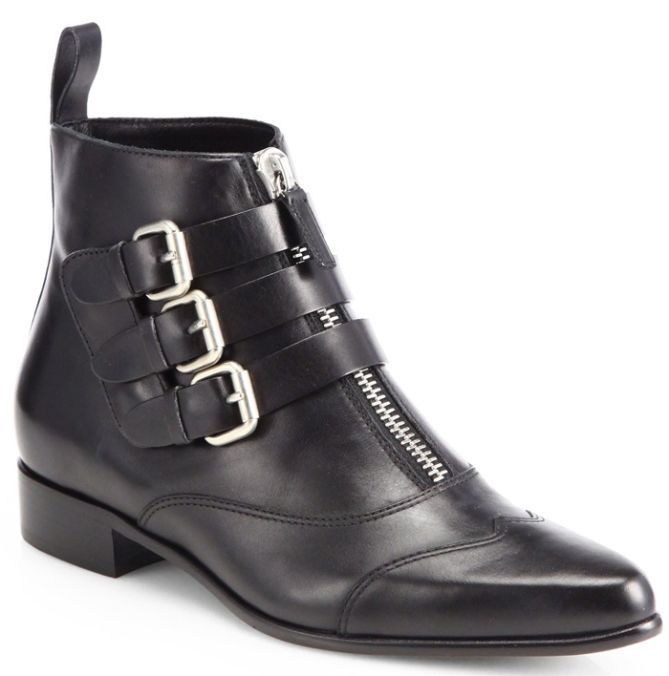 Tabitha Simmons Early Buckled Zipper Detailed Boots, $1195
Another style to consider would be these boots from Toga. They don't have the zipper details along the center, but they feature as many buckles that also happen to be metal trimmed: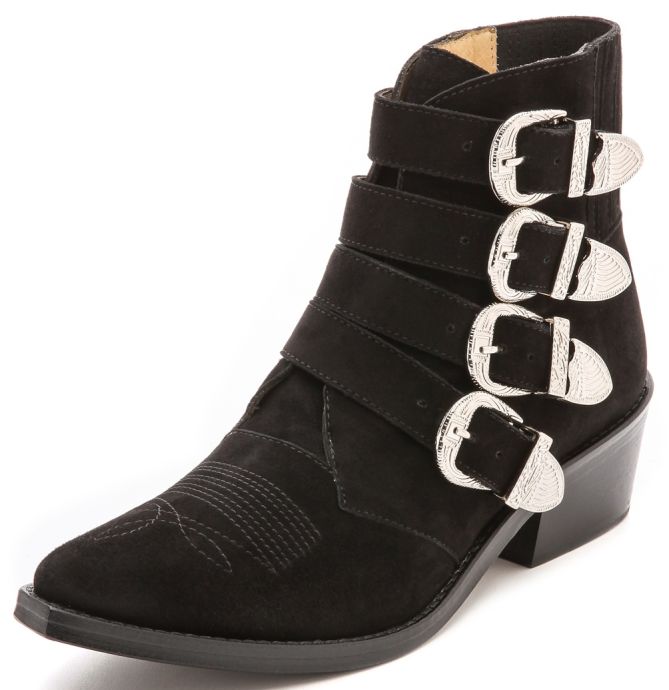 Toga Suede Buckled Boots, $516