Gigi Hadid is no damsel in distress. She's a tough cookie and if you offend her in any way, she will fight back. While exiting a building in Milan after attending one of the Fashion Week shows on Thursday, serial and crazed prankster Vitalii Sediuk had the audacity to grab the model and lift her up. Gigi was caught off guard, but she was also quick enough to defend herself. She elbowed him until he ran off all too quickly — probably because he was scared she could do more harm — which was possible considering how the bodyguards tried to keep her from running after him.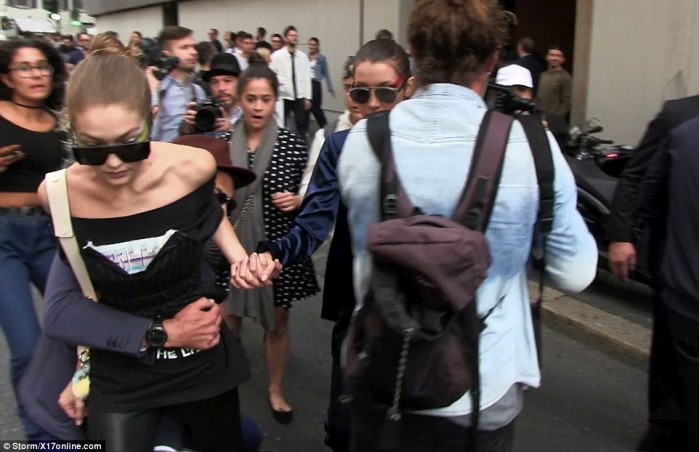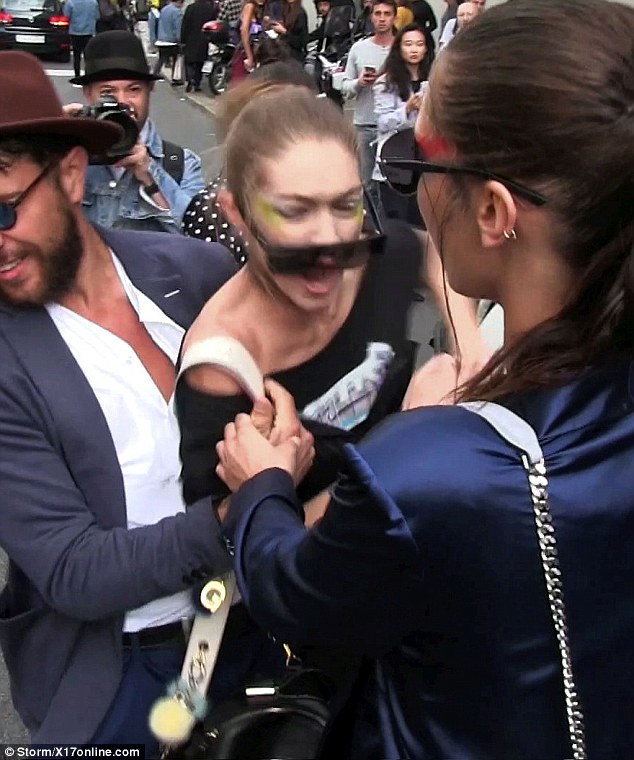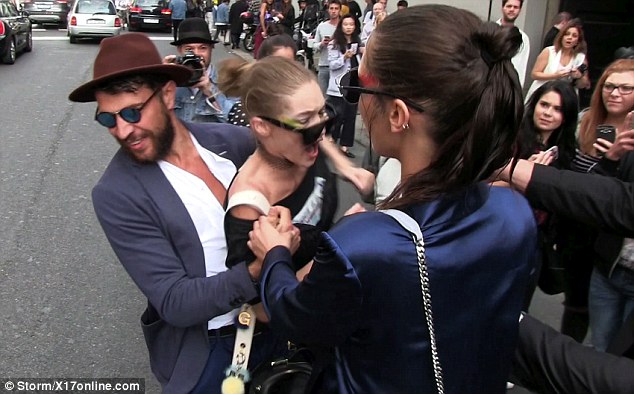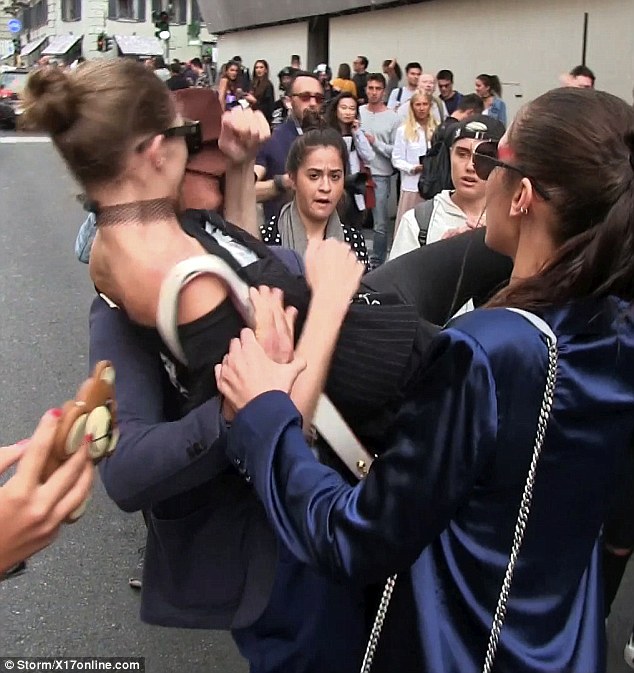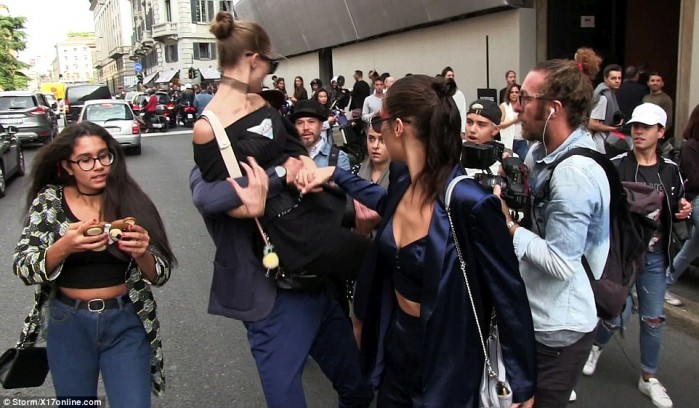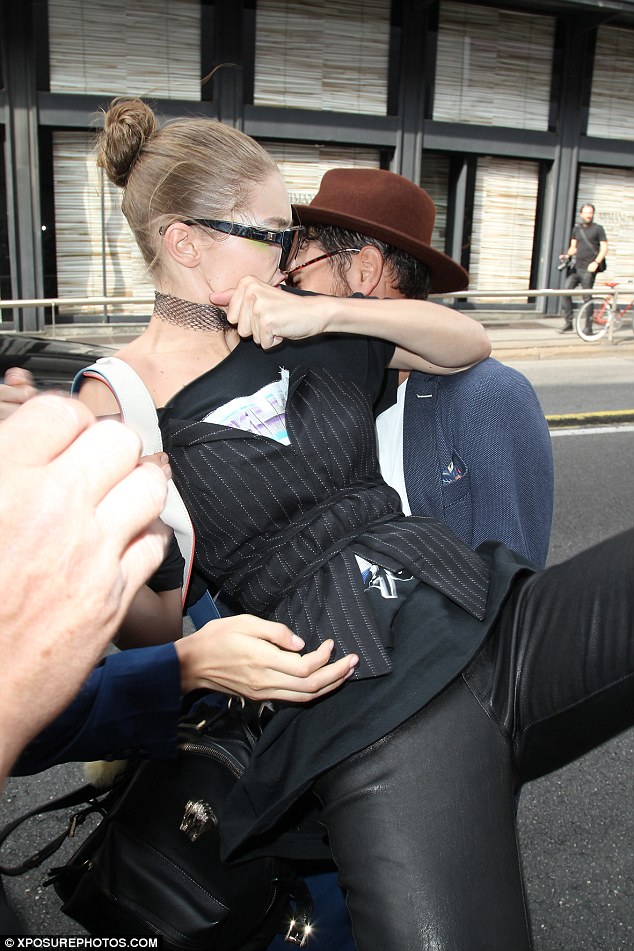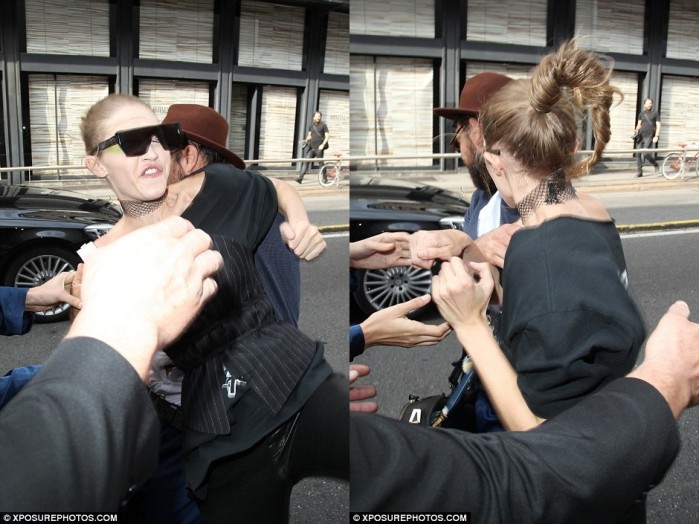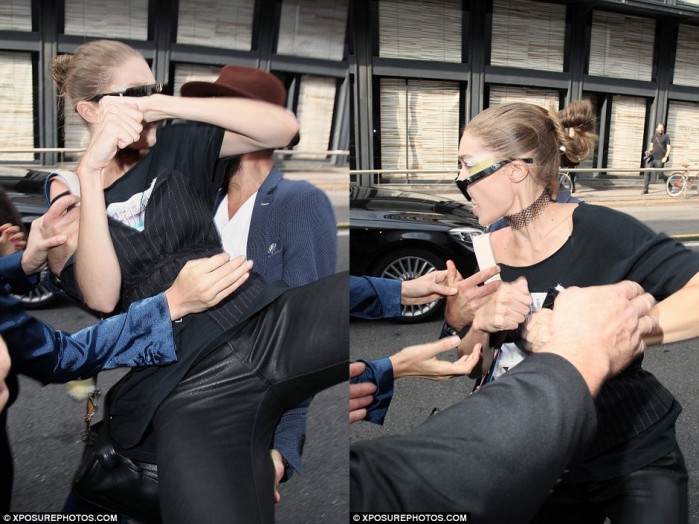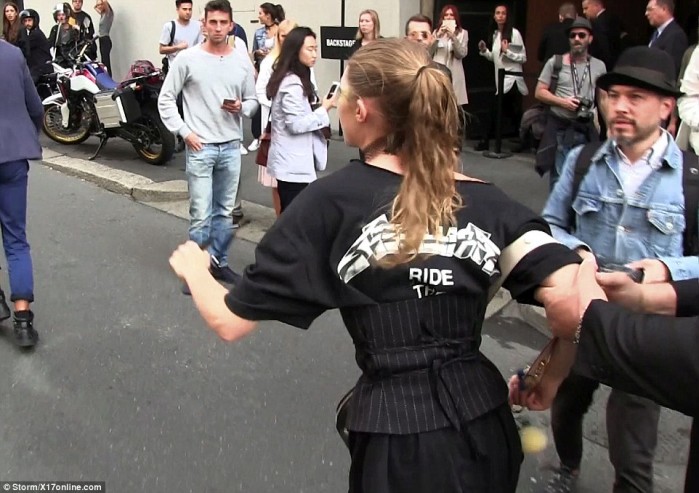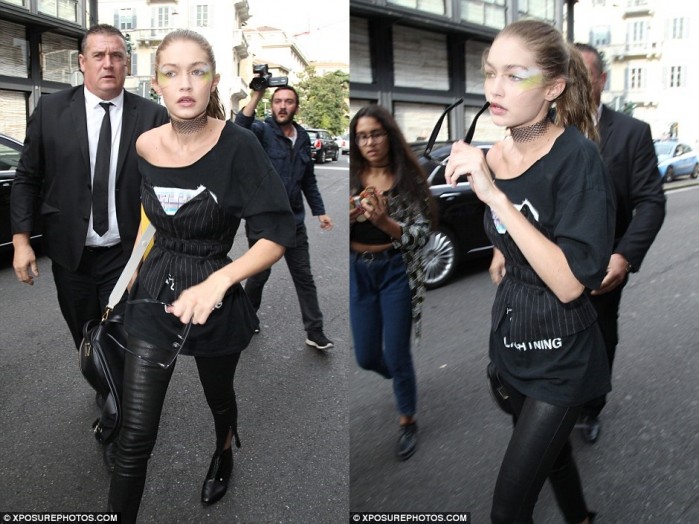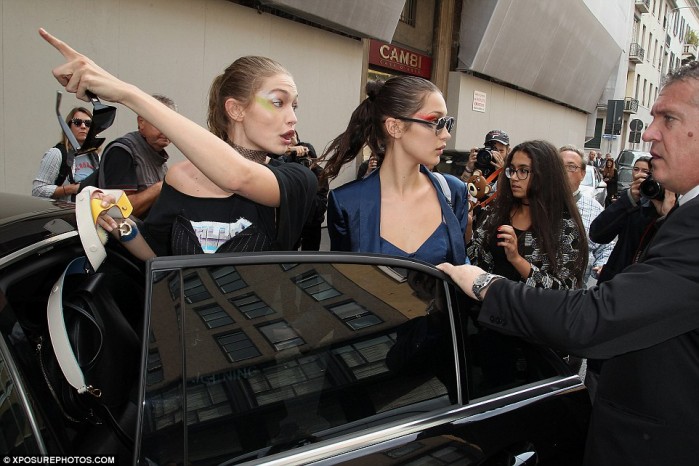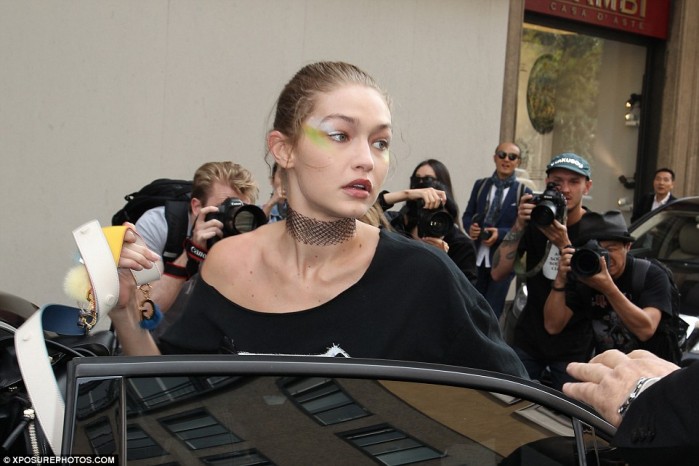 Gigi Hadid fights off serial celebrity prankster Vitalii Sediuk while exiting a show during Milan Fashion Week on September 22, 2016
She's a feisty one, isn't she?
I'm glad Gigi knows how to defend herself and I'm glad she wasn't hurt. The guy is obviously a jerk who enjoys the attention he gets from bothering celebrities. I think he should be sued. Yes?
With that said, I couldn't help but notice Gigi's outfit for the day. It looks like it's even made for fighting! Notice the obi-slash-bustier over her asymmetric top? I love the layering. It's unique and sexy. Coupled with her skinny jeans, you get an ensemble that is 100% sleek. Come to think of it, she could pass of as Trinity from The Matrix trilogy here.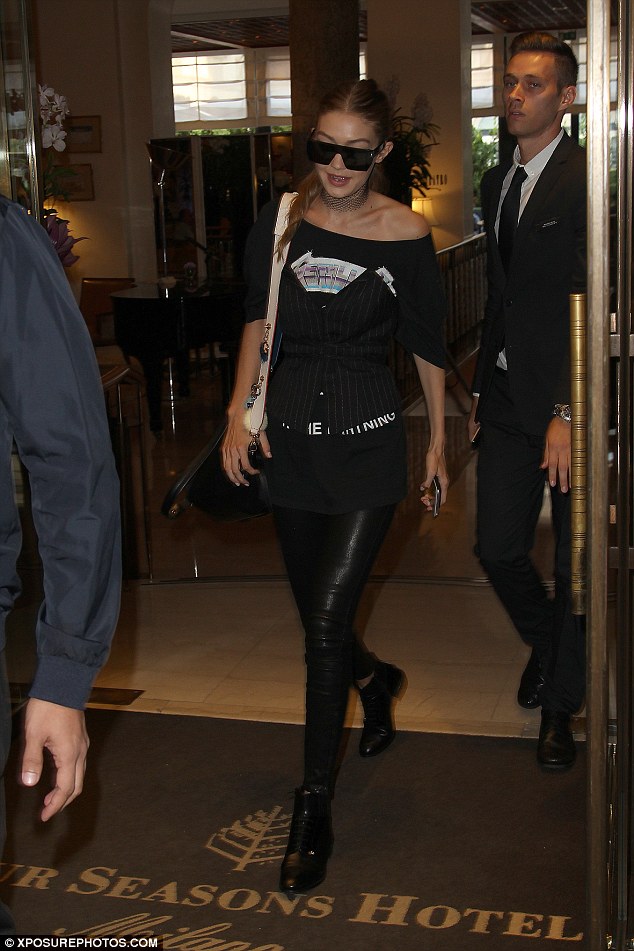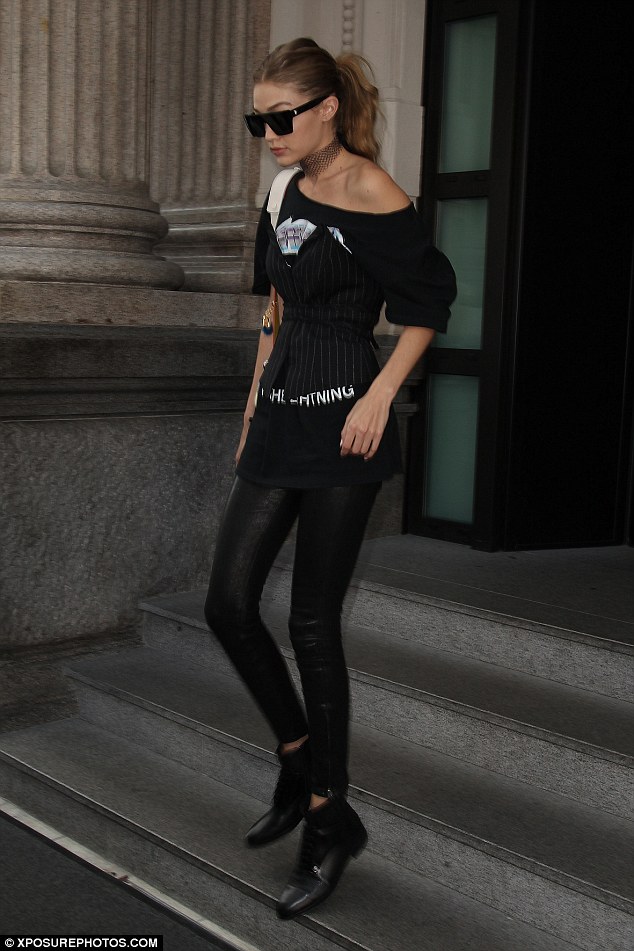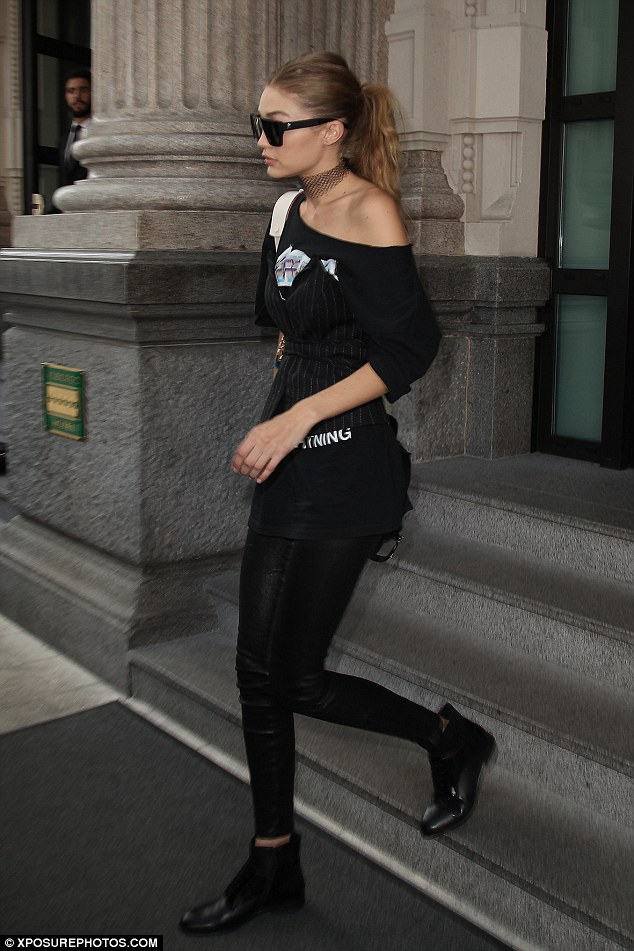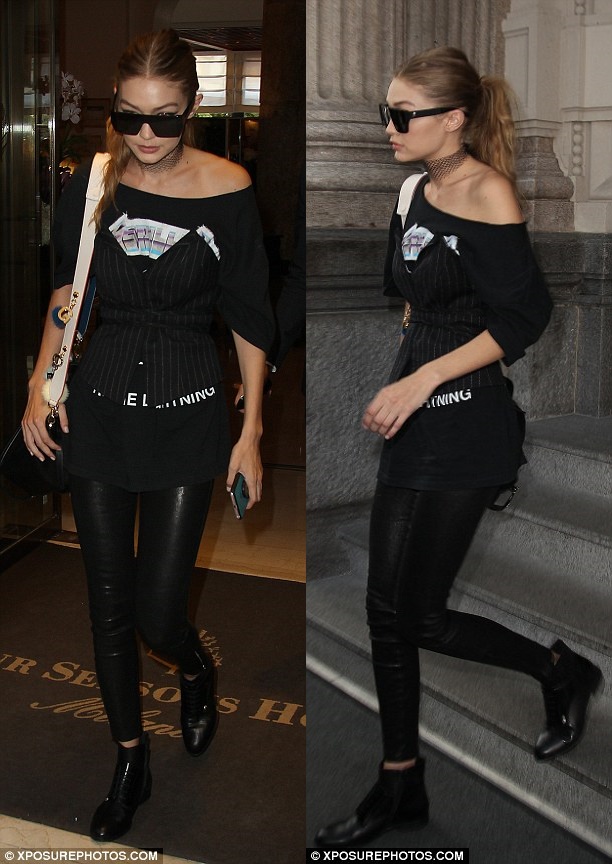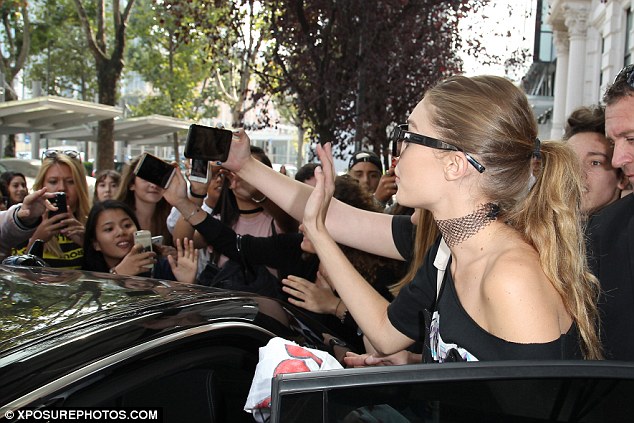 Gigi Hadid takes a selfie after stepping out of a building following the incident a few hours earlier
How do you like Gigi's outfit?
I love it, obviously. If you feel the same way, why not recreate it with pieces from your closet? The pinstriped  obi-slash-bustier can be replicated using an old blazer. Top it over a large black t-shirt worn asymmetrically and black skinny jeans; et voila! You're good to go! Finally, add more drama by following through with a choker and some square-framed sunnies. Oh, and don't forget the pointed lace-up boots to punctuate your style.
Speaking of the boots, I couldn't find any information on the pair, but they do remind me of these boots from Saint Laurent. The "Lolita" come detailed with lace-up closures, a slightly tapered toe, and inch-tall block heels.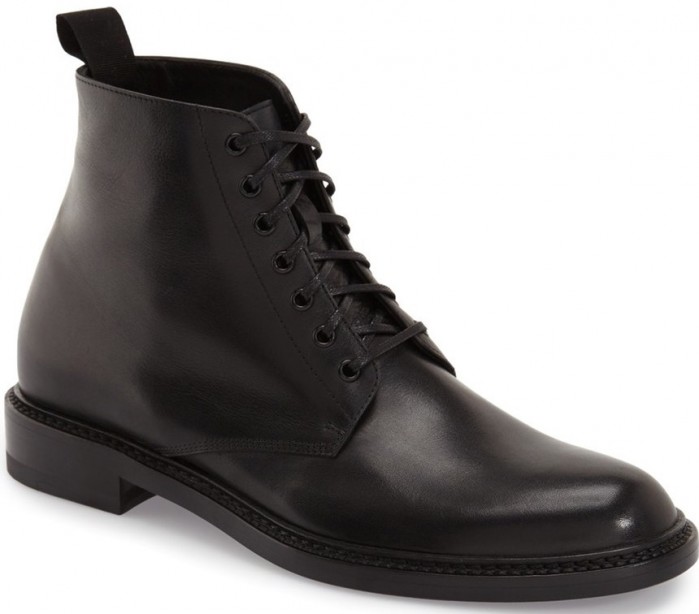 Saint Laurent Lolita Lace Up Boots, $895
But like any other high-fashion item, the boots are expensive. Besides, you need not buy the pair to steal Gigi's style. Simply cap off your getup with these value-for-money boots from Pour La Victoire and you're done!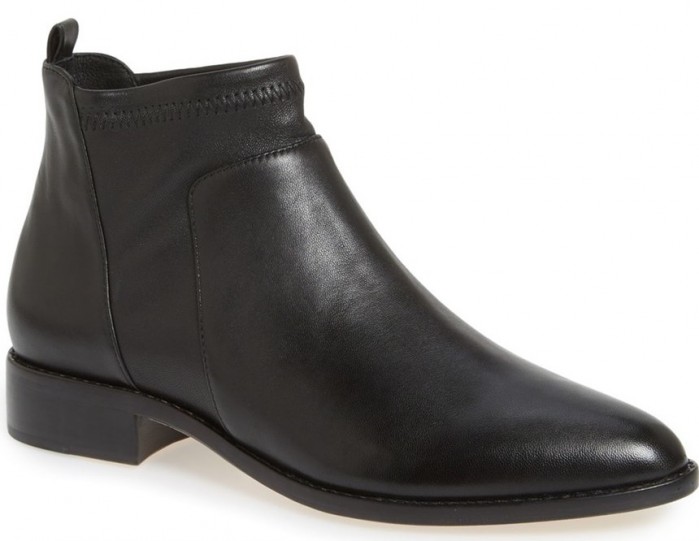 Pour La Victoire Ferries Pointy Boots, $295