Gigi Hadid may not be the most beautiful model on the planet, but the leggy blonde looks fabulous au naturel. She was spotted hanging out with her beau, Joe Jonas, in West Hollywood on Thursday, and while the outfit she wore for the occasion was nothing special, she looked stunning even without makeup. She wore ripped skinny jeans and a gray tank top, then capped off the combo with a baseball cap and some studded espadrilles. Gigi was the epitome of "cool girl next door" in her getup.  I can totally understand why Joe is crazy about her.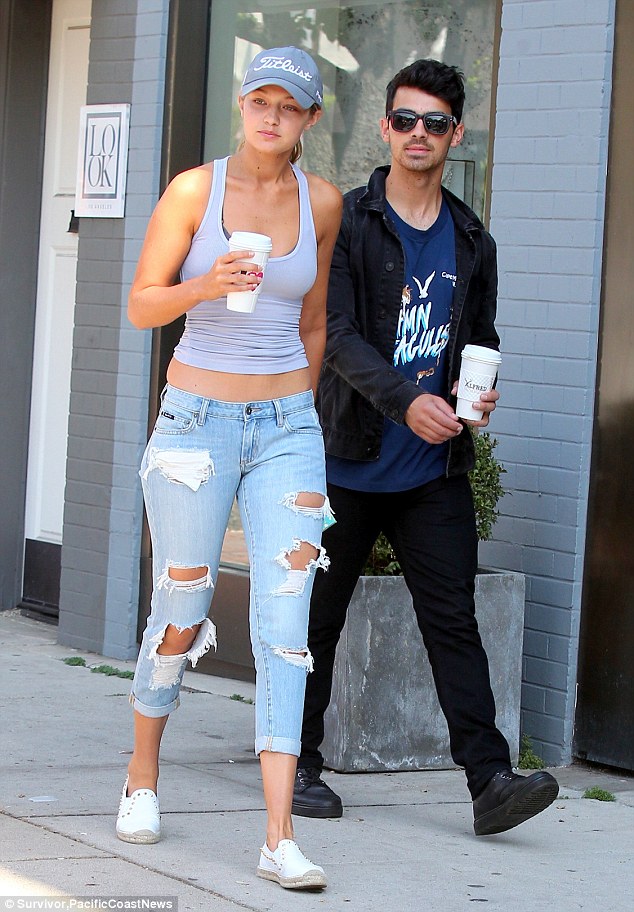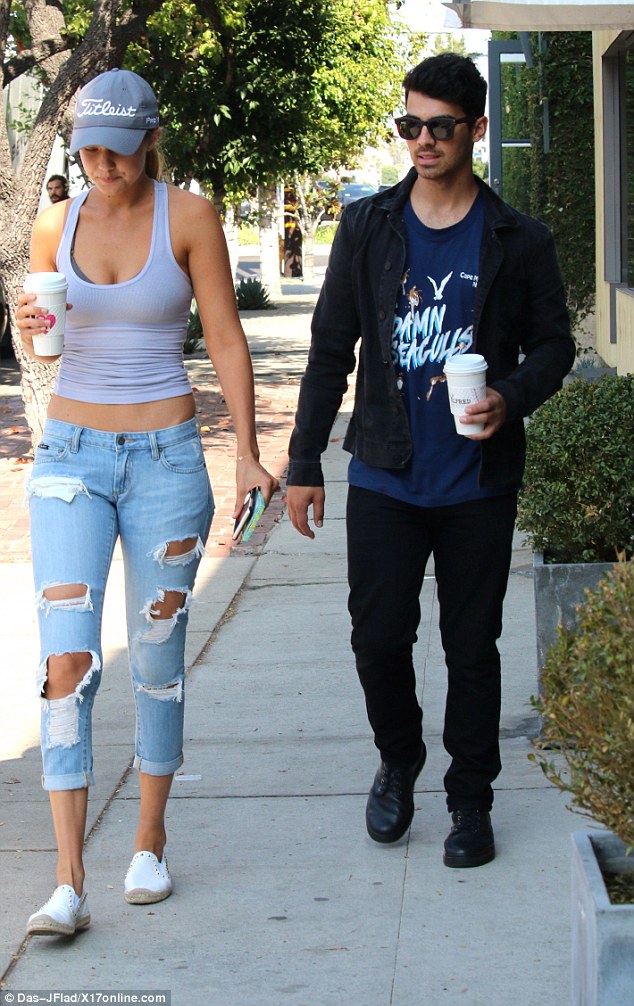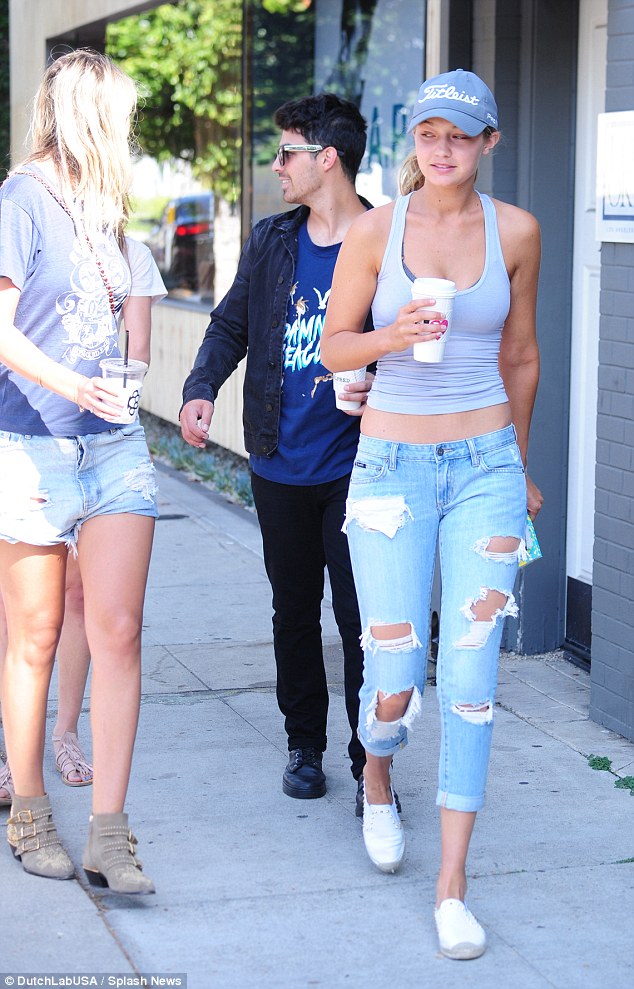 Gigi Hadid steps out with Joe Jonas in West Hollywood on August 20, 2015
Can you imagine Kim Kardashian in the same attire?
This girl is literally the opposite of how Kim Kardashian behaves. She doesn't doll up too much, wears little to no makeup, and never looks like she's trying too hard. If you can choose to be either Kim or Gigi, who would you rather be?
I think I'd go with Gigi.
Gigi's attire, while very casual and ordinary, is actually composed of relatively expensive pieces. Her tank top is from Michael Kors (on sale at $173), while her cap is from Titleist.
As for her uber cool studded sneakers, they're from Ash. Dubbed as "Zest", the pair features a classic espadrille design done in genuine leather material. What sets the them apart from the usual are the gold spiked studs that surround the the vamps and heel counters.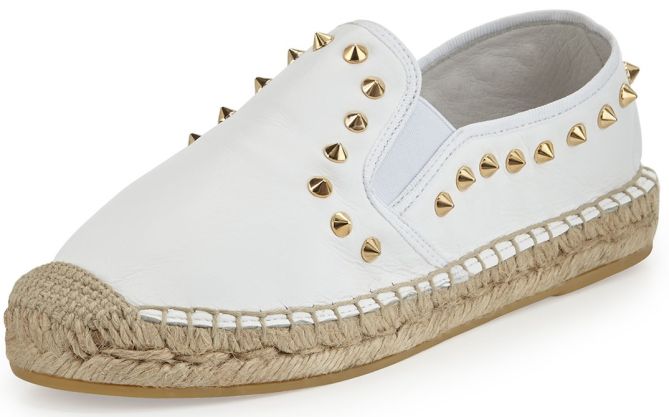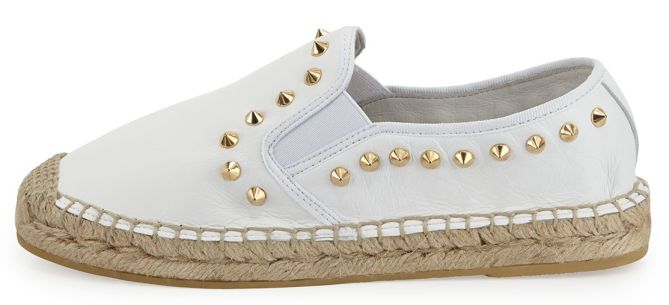 Ash Zest Studded Espadrilles, $79.50 (was $195)
If you're thinking they look familiar, that's because Hilary Duff wore them a couple of weeks ago. She teamed the shoes with gray dungarees and a tank top, and the effect was just as laid-back cool. If you want to channel Gigi's or Hilary's off-duty styles, feel free to do so. Simply grab the espadrilles online. The retail at an affordable $79.50.