Louisa Johnson had only 17 years old when she won X Factor in 2015.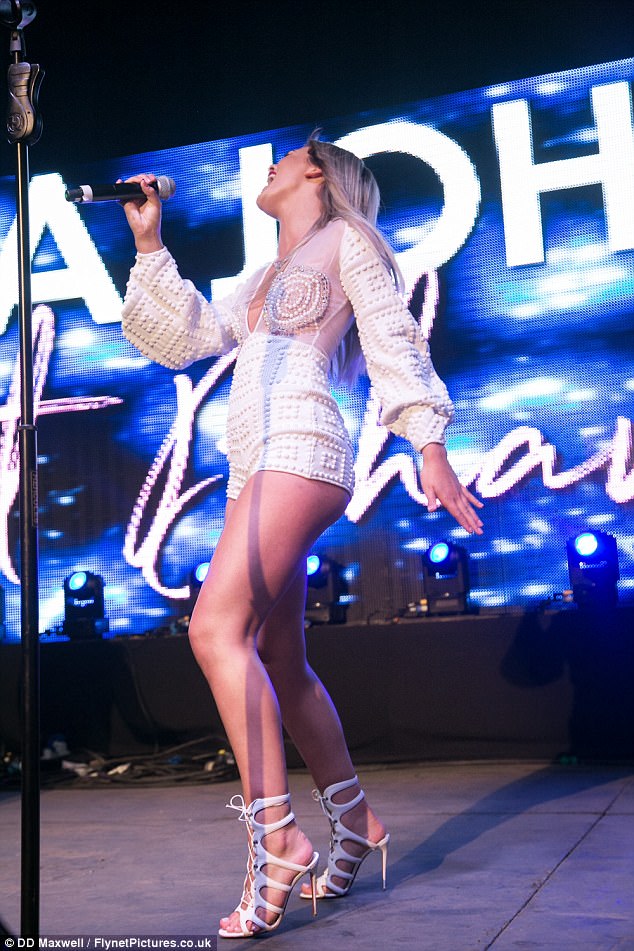 Now she is 19 years old and she stole the show again when she stormed the stage at the Birmingham Pride Weekender 2017 in Birmingham on Saturday.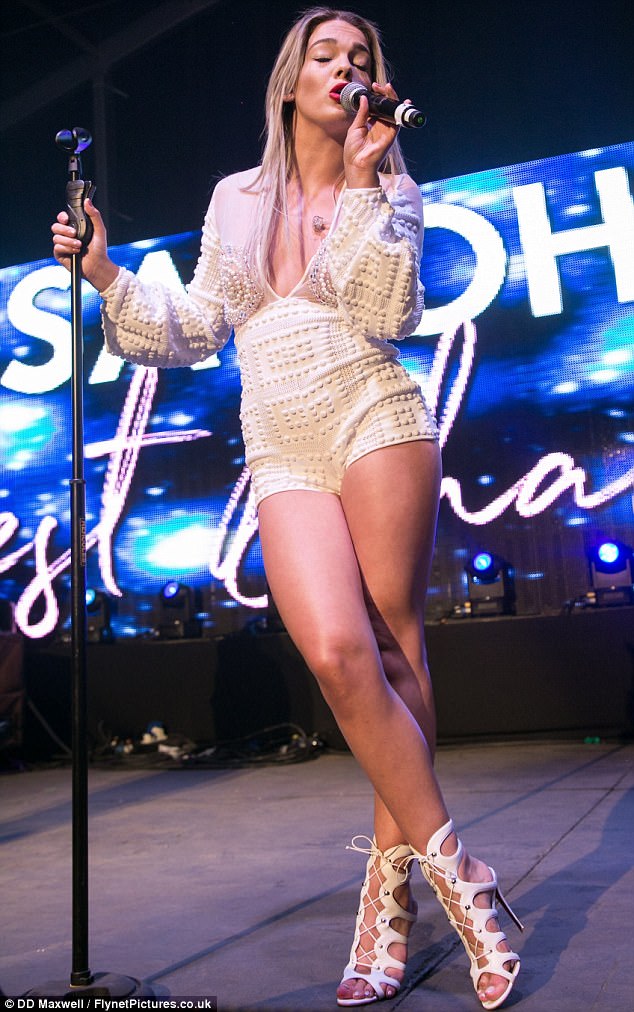 All eyes where on her on her talent and also on her outfit. She was amazing and she looked stunning. She showed off her slender legs in a white thing-skimming crocheted playsuit. The playsuit featured a plunging neckline and sheer panels. Her modesty was covered with an intricate beaded circle design.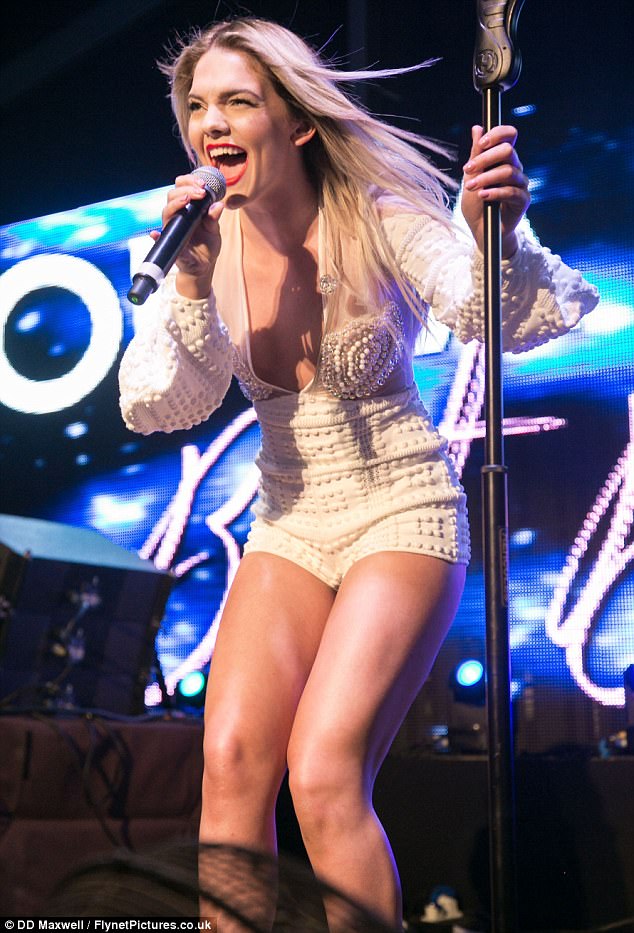 At her feet she had a pair of towering lace-up heels by Christian Louboutin. She was really agile in her performance even if she wore those high heels. This pair of shoes are called "Amazoula" heels.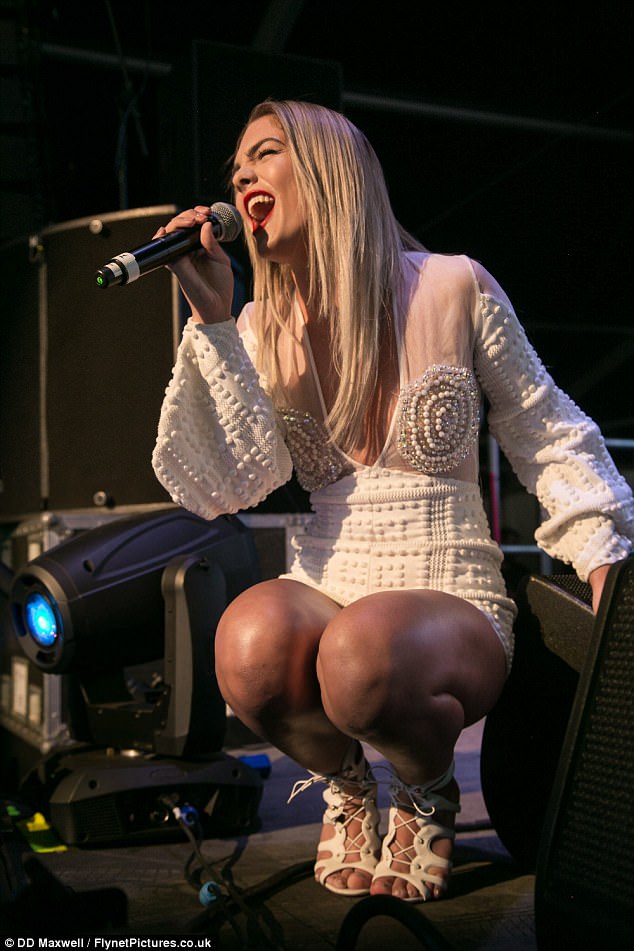 They are perfect for her total white look but you can also wear them in different combinations. You can buy a similar kind with a cheaper price. The lace-up heels are a trend of this season, we can say that they are a trend that never ends.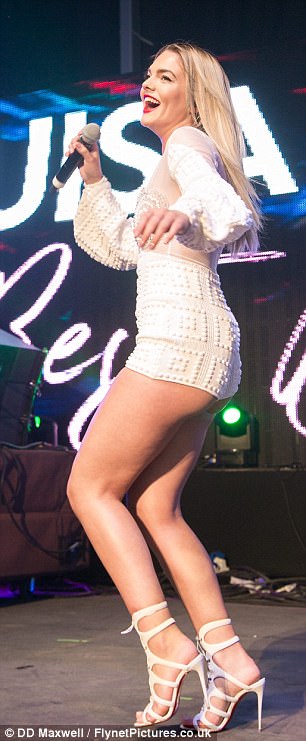 Her makeup was on point, she added a touch of scarlet lipstick. For her performance she left her platinum and straight hair down. She is gearing up to release her 1st full album after the success of her single Best Behaviour.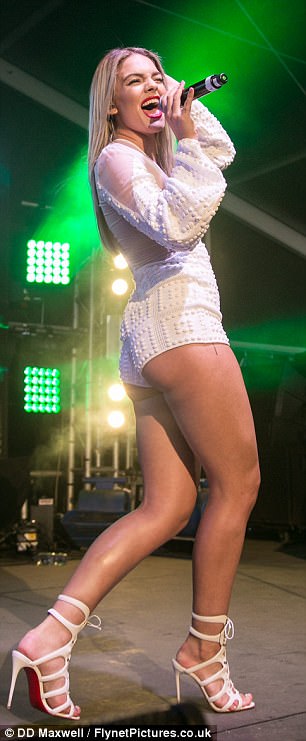 Buy your heeled lace-up sandals for less clicking below.