Abbey Clancy was the star of the programme Britain's Next Top Model and now she is the host. She was spotted going out in Dubai on Sunday.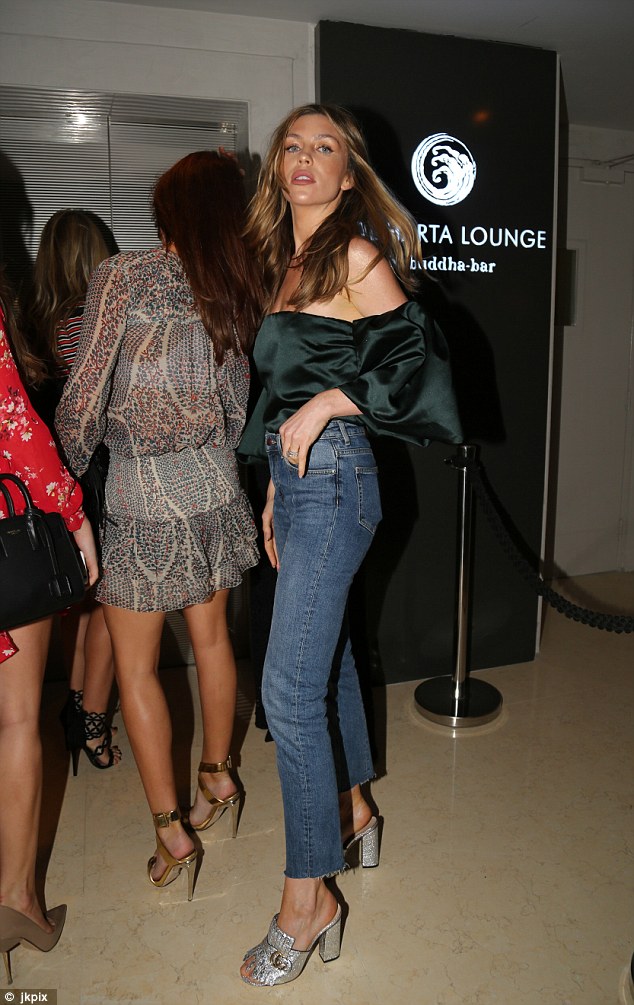 The model of 31 years old was going out the Siddharta Lounge by Buddha Bar at Grosvenor house in Dubai. She showed off a beautiful golden tan. Her look was fashion, casual and stylish at the same time. She always looks very bautiful.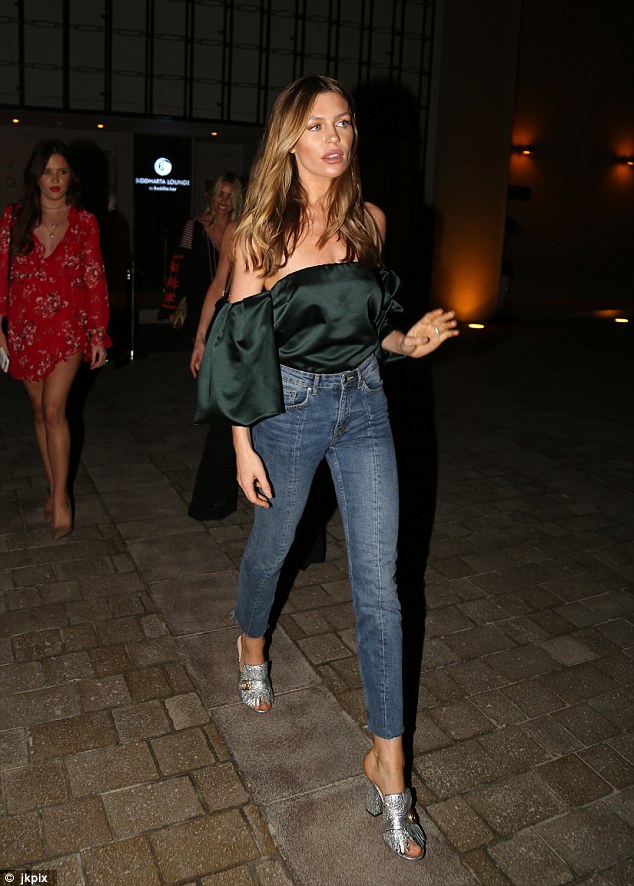 Her look was the perfect balance between smart and casual. She decided to wear a blue jeans that evalueted her skinny legs with a silky off-the-shoulder top. But the most important detail was at her feet. As other celebrities Abbey Clancy matched her jeans with fringed loafers by Gucci.

A lot of celebs from Kendall Jenner to Reese Witherspoon has stepped out wearing a version of Gucci's iconic loafers this season. The colour of the shoes of Abbey is metallic and they are perfect with her outfit. Her blonde hair was down in loose waves. She accentuated her chiseled cheekbones and blue peepers adding a touch of highlighter and bronzer. She completed her look with a touch of nude colour to her lips. She was devastated because she lost her beloved dog Scamp in October. But she has also revealed that having a new puppy, Bella, has helped her a lot. We are happy she is fine and last Sunday she looked really happy and stunning.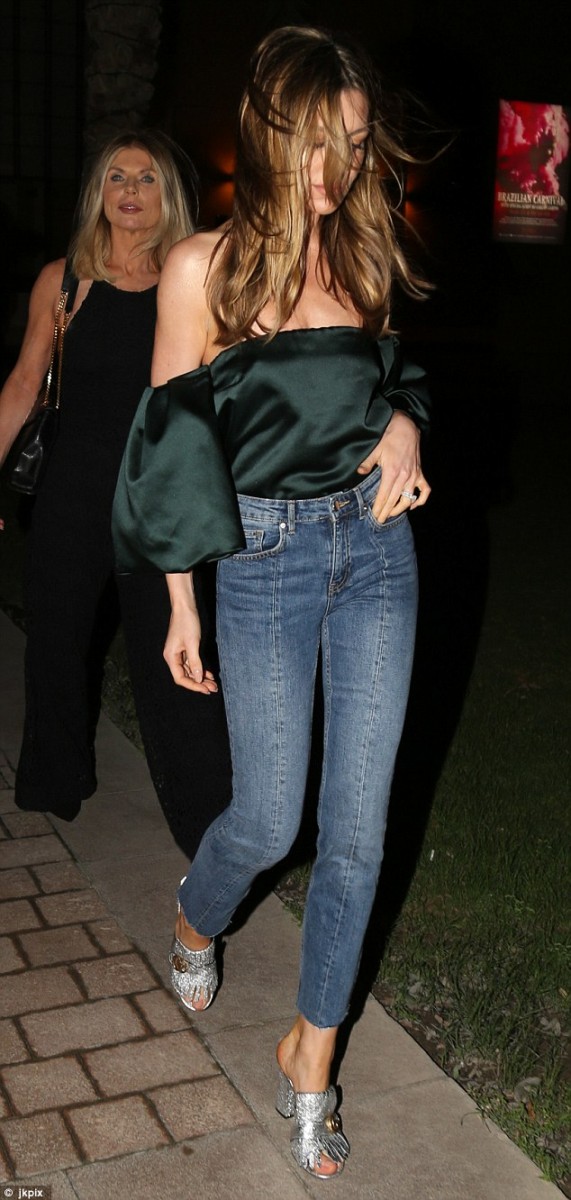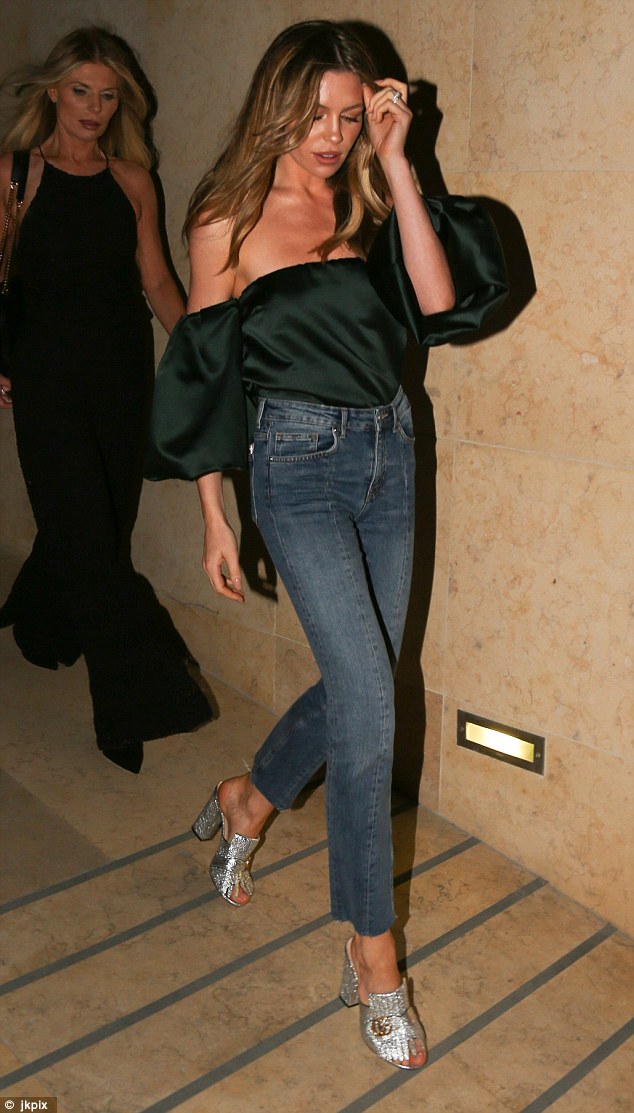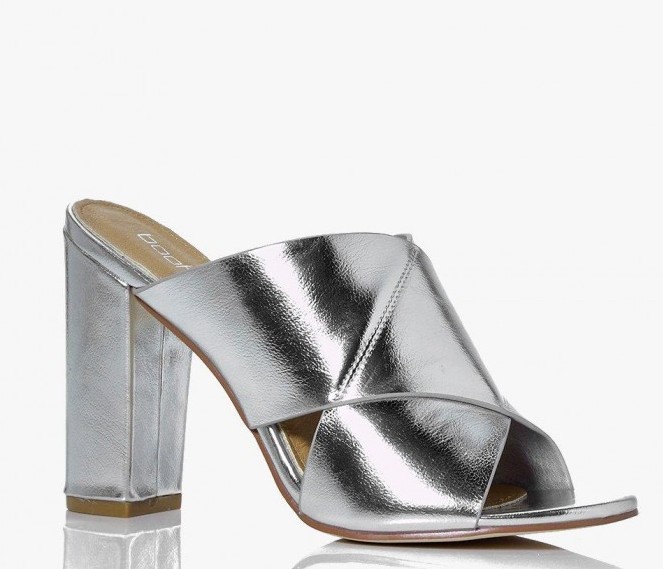 If you want to add a touch of silver to your feet but spending less click below.