In a stunning transformation, Allison Williams died her hair blonde earlier this month.  And the 28-year-old actress continued to flaunt her lighter 'do on the streets of New york on Thursday. The Girls star's hair really popped against her fitted black dress that she paired with a matching black overcoat.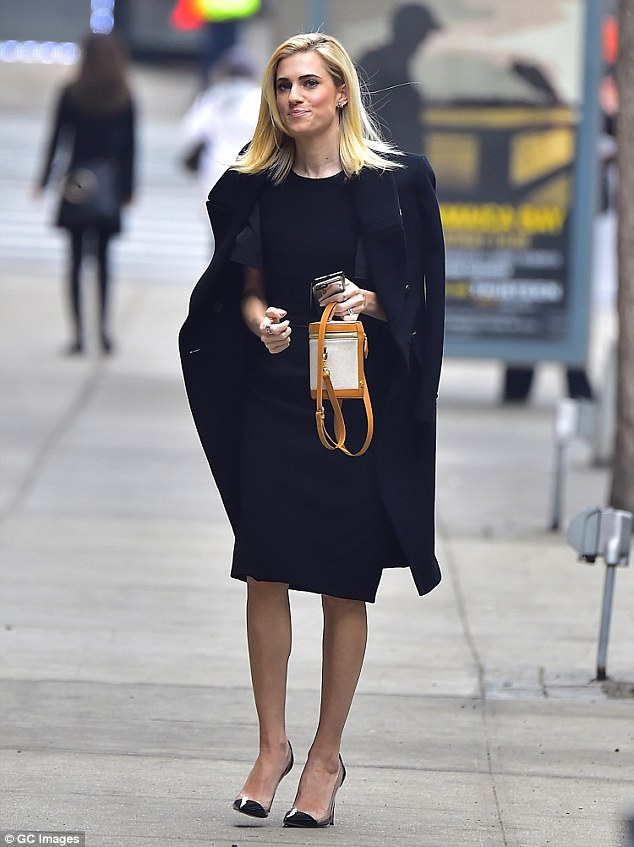 Looking chic, she wore the coat over her shoulders without putting her arms through the sleeves. The gorgeous star paired her sophisticated ensemble with patent leather black pumps.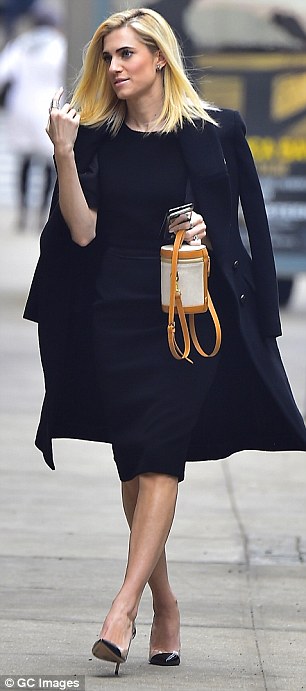 She paired her blonde hair with a dark eye shadow to make her eyes pop, which she then complemented with a nude lip to maintain a natural appearance.  During her interview on Live with Kelley Tuesday, the 28-year-old talked about how careful she has to be with her hair – even having to wear a bonnet to bed.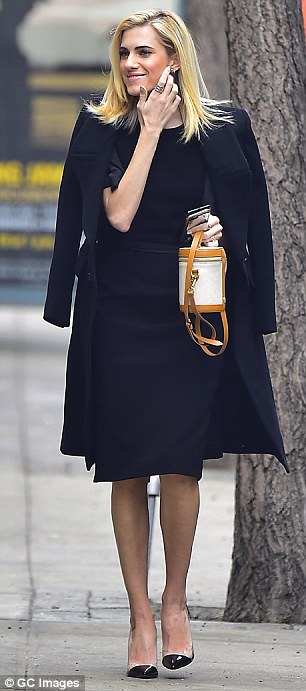 She jokingly said: 'It's very cute, my divorce is imminent.' Allison, who is married to Ricky Van Veen, said that she has a 'satin pillowcase, I have a satin eye mask so the back of my eye mask doesn't pull on my hair and I sleep in, like a bonnet.'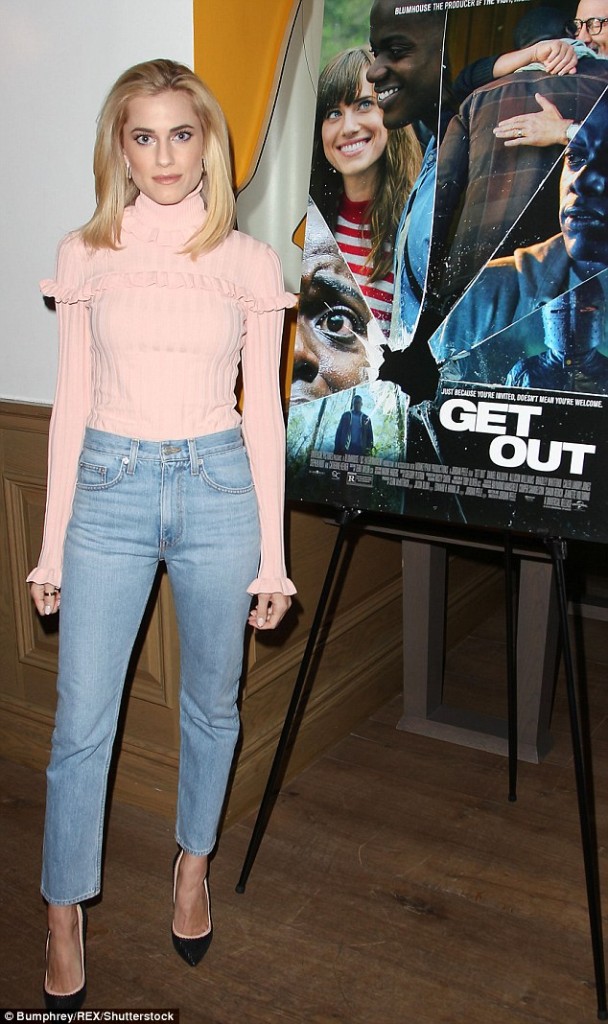 While Ricky is 'very sweet' about her blonde hair, she told Kelly that he does give her hints about wanting her to go back to brunette. Adding: 'I think he just liked it when I didn't look like I did anything to myself. He genuinely prefers no effort.'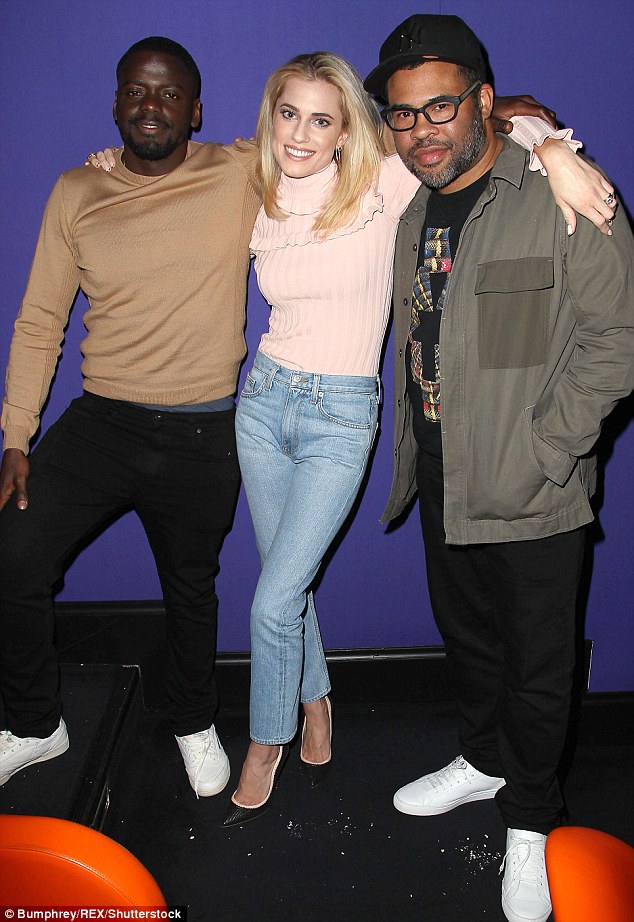 But going blonde comes with a price. Allison says her hair feels 'different' and that it's 'not as soft as it used to be.' The actress talked about how she takes of her hair: 'I try to brush it more slowly than a person brushing a dead person's hair.'  Earlier this week, Allison attended a screening of her latest project Get Out alongside Black Mirror alum Daniel Kaluuya, as well as Get Out director Jordan Peele. The race-based horror flick impressively holds a 100 percent rating (of 23 reviews) on Rotten Tomatoes as well as 77/100 score on Metacritic. The film will be released on Friday; the horror film also stars Daniel Kaluuya, Catherine Keener and Caleb Landry Jones.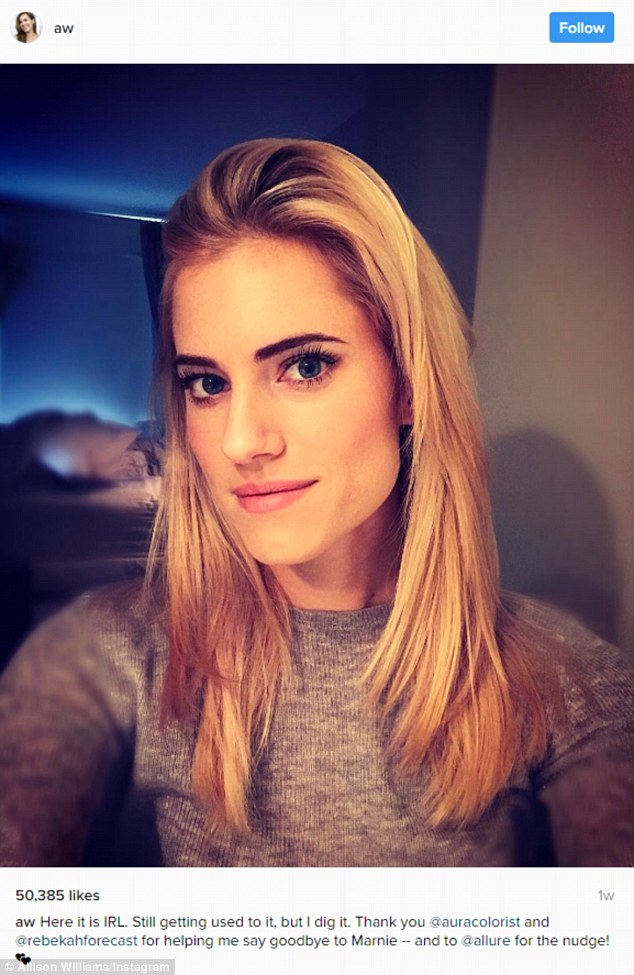 The star posted a shot to Instagram after getting it done saying she is still getting used to it.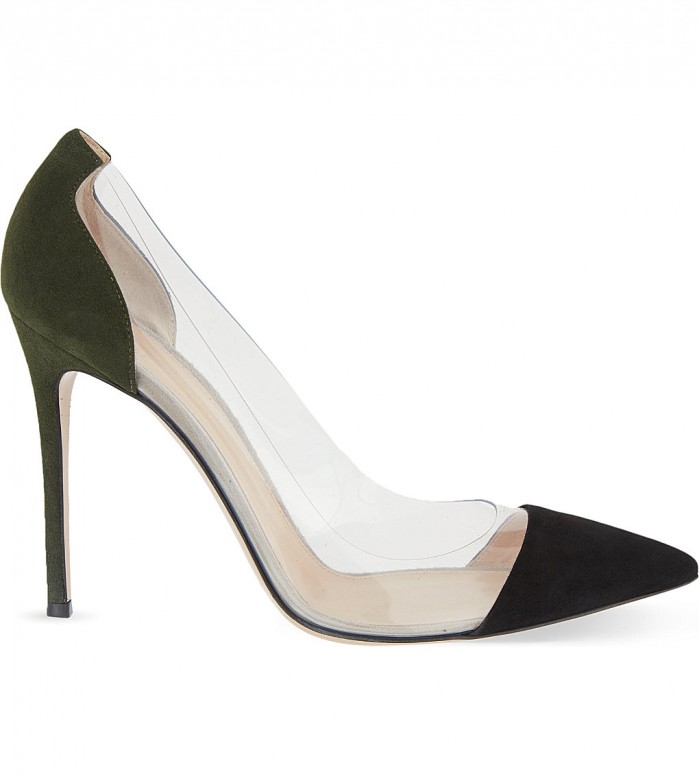 Sheer fabrics have been big news across tops and dresses for a long time, and the trend has made a real impact on the shoe aisles recently too, with see – through, perspex pairs popping up left, right and centre.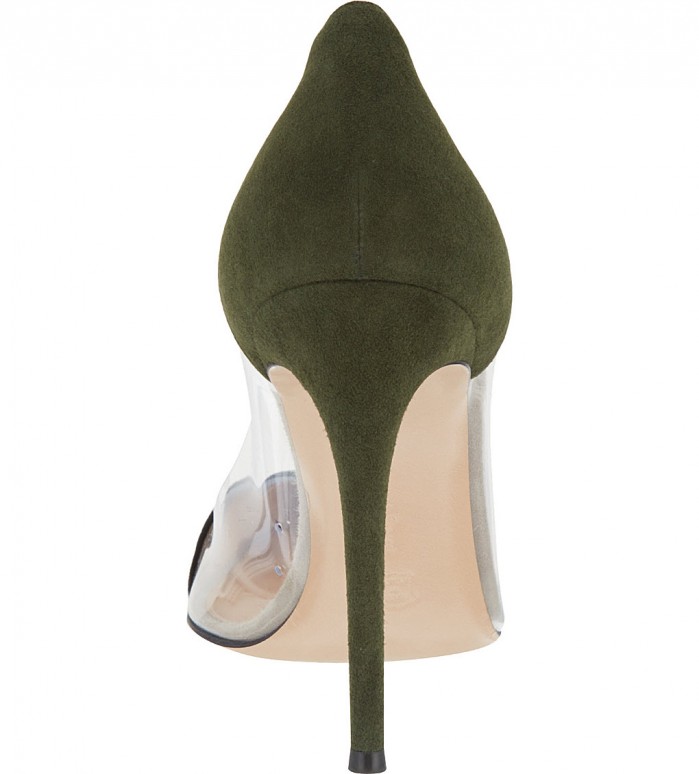 Exude sheer elegance in these covetable Calabria courts by Gianvito Rossi in lusciously soft Italian suede.  They feature sheer inserts and a stiletto heel adding a contemporary edge to your classic evening look.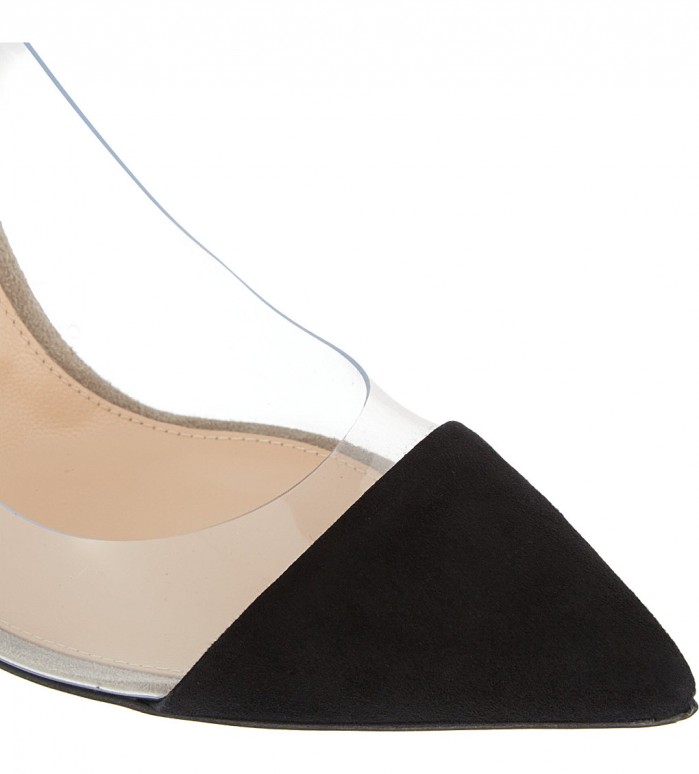 You can bag the very same versatile pair now at Selfridges (click Buy). Looking for something a little cheaper? Opt from one of the styles below: