Suki Waterhouse was the protagonist of the pop-up shop's opening at LA's Platform in the Hayden Tract epicenter last Saturday.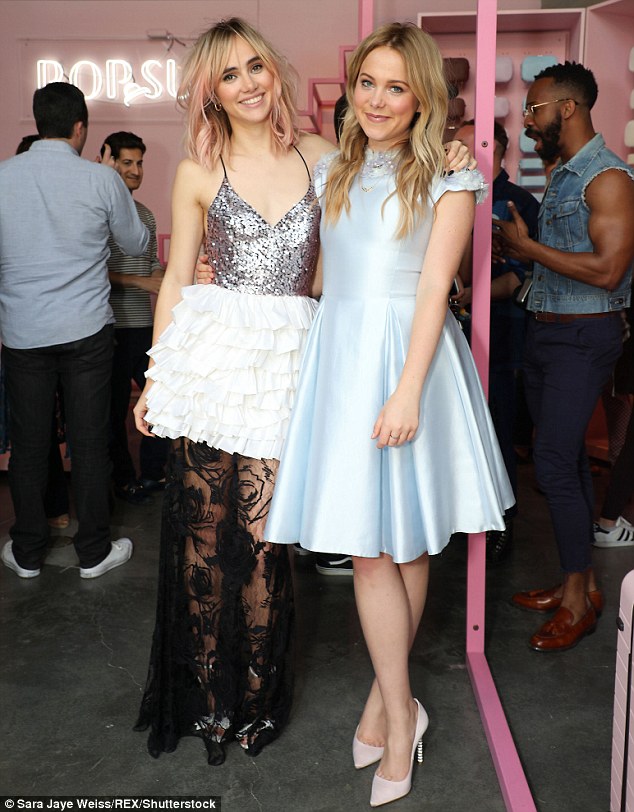 Suki and her best friend Poppy Jamie launched their accessories called Pop & Suki last October. During the event Suki had an amazing outfit she was stunning and shining. She decided to be the center of the attention of all the guests invited to the pop-up event. The British actress decided to wear a sparkling sequinned tank that she matched with a ruffled and lace skirt.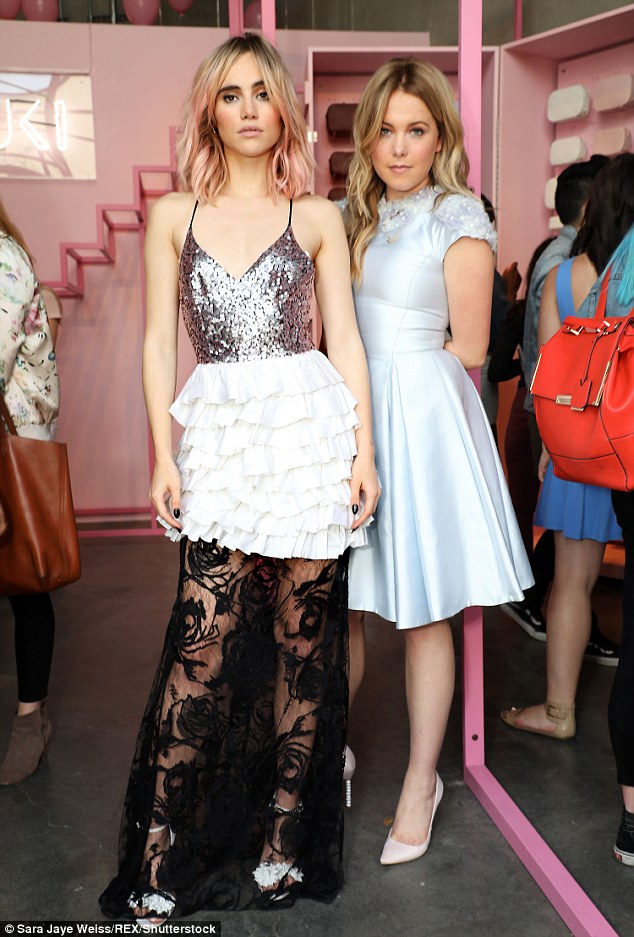 She gave a glimpse of her legs with a floor-length black sheer lace skirt. Her look was multi-layered infact she also had a mini skirt on top. It was a very particular dress. But let's have a look at her shoes. She decided to enter in the new season wearing a pair of high heel sandals.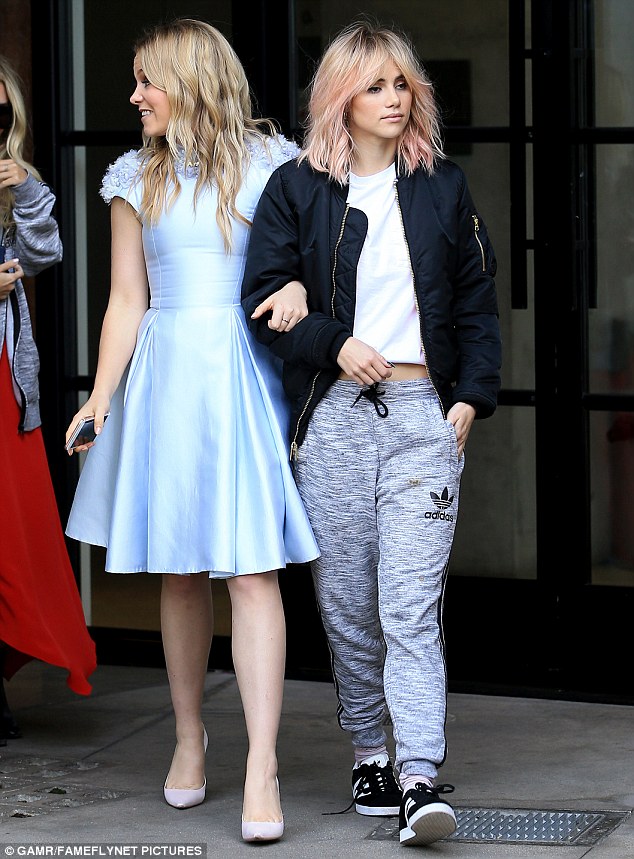 The colour was white and they were perfect with the outfit she wore. These sandals are by the British designer Sophia Webster. They feature a slender stiletto, slinky curved ankle straps and the toe strap is characterized by floral appliquès. We think they are perfect for future brides or also for everyone that would like to wear special shoes.
Unfortunately they are sold out in bright white but you can grab your pair in pink that is a good colour for spring and summer too. We noticed that she made some changes to her hair. She added a touch of pastel pink dye to her blonde hair. She had her hair done and with soft curls. Then Poppy has a sky blue satin A-line dress that hit at the knee and it underlined her slender figure. She had her golden tresses in soft waves that cascaded down her back. She had a touch of smokey eye and glossy pink lipstick. After the event Suki decided to change her look and wear something more comfortable. She had a white tee and grey Adidas track pants. She also had a fleece on her tee.
Buy a cheaper pair clicking below.