Salma Hayek is a great fashionista and every time she is spotted she shows beautiful looks.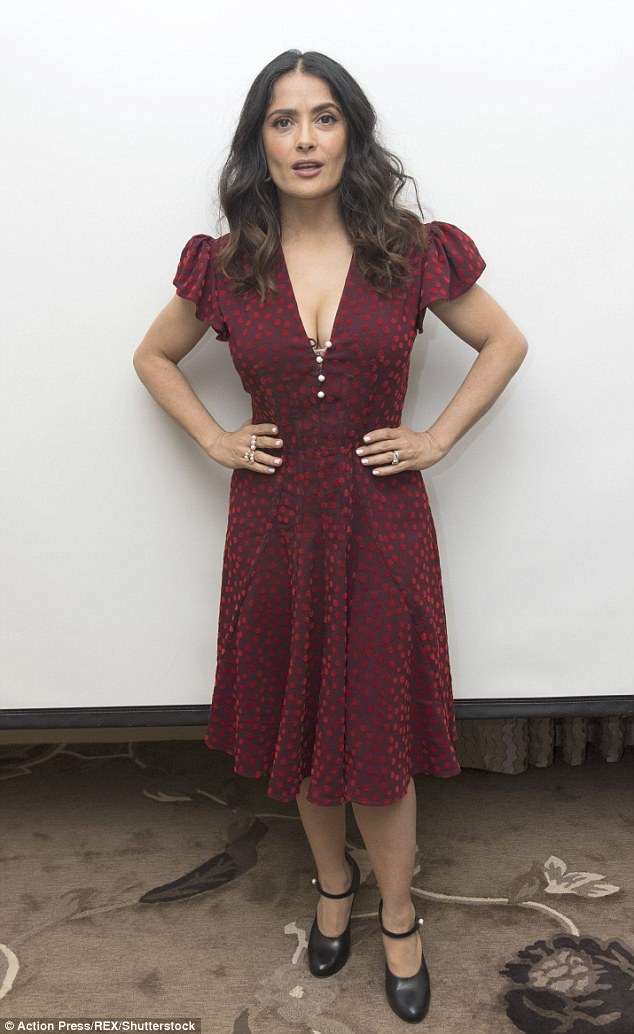 Her husband heads up a fashion empire that overseas a lot of luxury brands such as Alexander McQueen, Balenciaga and Gucci. So it's natural that her wife always has looks on point. On Saturday she was spotted in Beverly Hills in California as she stepped out in breathtaking style.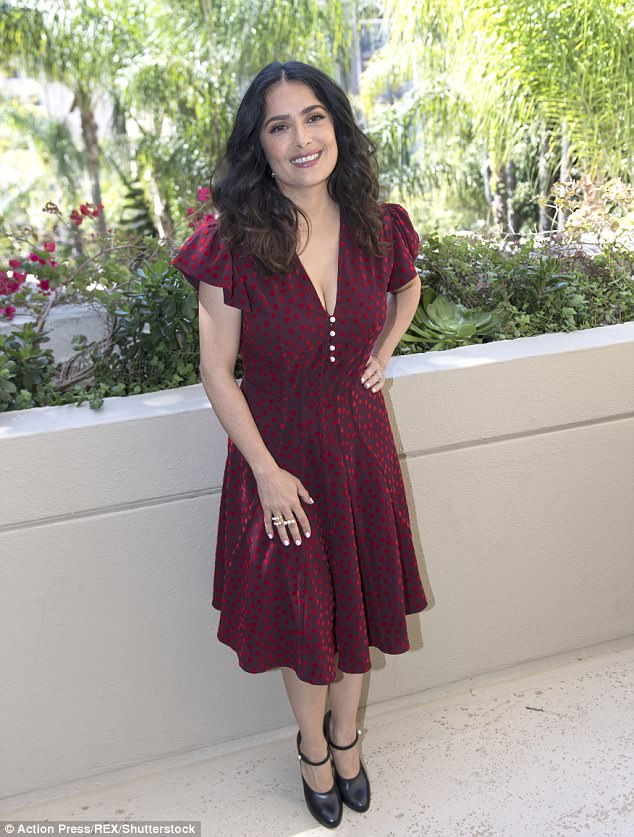 She has 50 years old but she knows how to evaluate her body and curves. She was going to a photocall for her lastes movie called How To Be A Latin Lover. She decided to wear a claret dress decorated with red polka dots. This dress is of course by Gucci, it's the style of a tea party dress.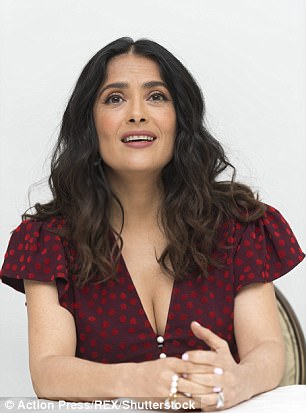 She finished off her look with a pair of particular shoes by Gucci as well. These shoes are Mary-Jane heels and she wore them in black. They were perfect for this dress. The design is quirky but we love these rshoes for its particularity.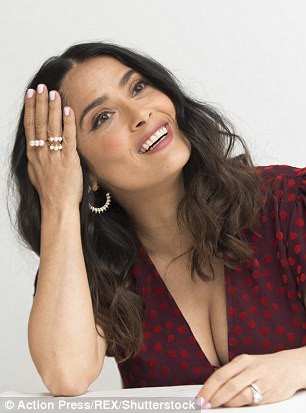 The design masks a hidden platform. We imagine that this kind of shoes is pretty expensive but you can find some similar alternatives. They are perfect with a dress and with a skirt too. She had her black long voluminous hair down and wavy.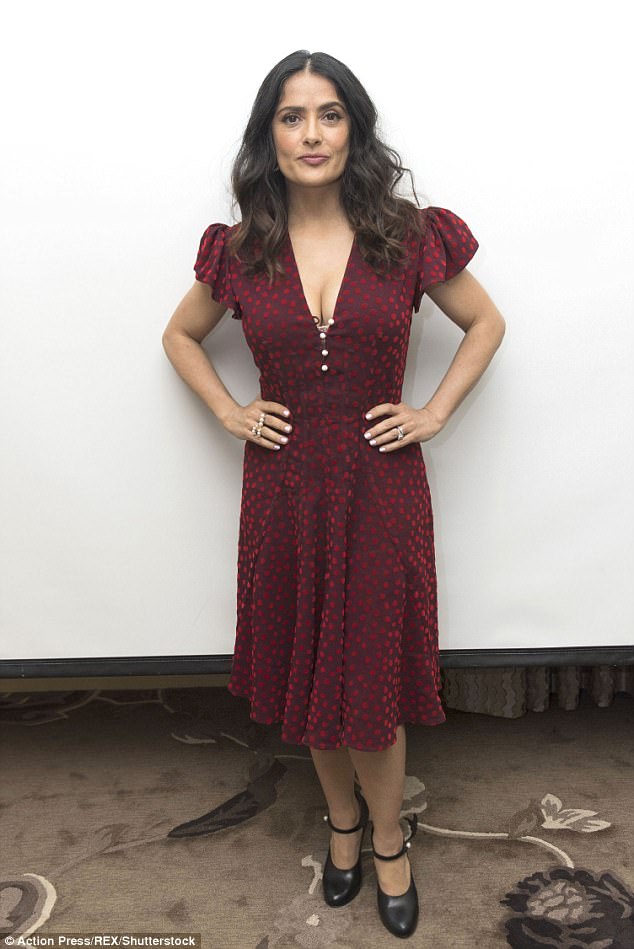 Her makeup was perfect because it was light and absolutely natural. She also had other details like rings and earrings. In the movie she is promoting she is Maximo's sister named Sara.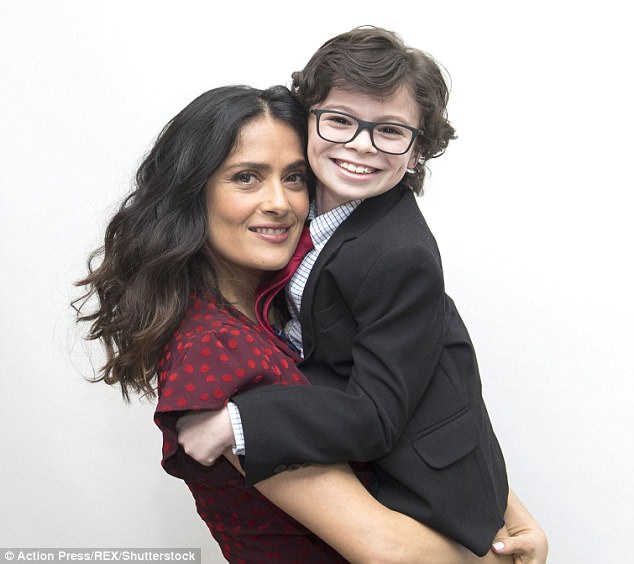 It is a comedy film and it will come out in theatres on April 28th. We can't wait to watch it to enjoy the performance of Selma. At the photocall she was stunning and her outfit was on point as always!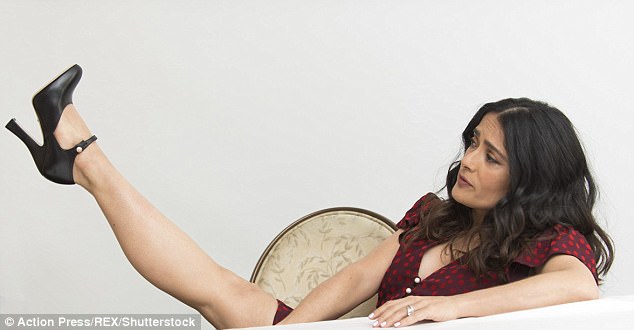 Let's copy Salma look for less clicking below.