The reality show's star Lateysha Grace was spotted stepping out in a raunchy ensemble for The White Themes party at the Playboy Club in Mayfair last Saturday night.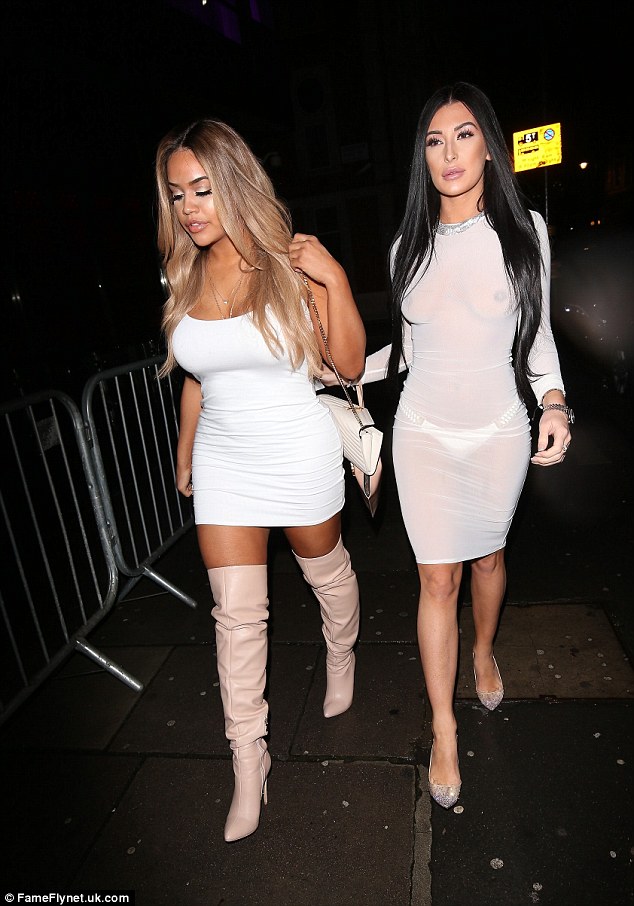 She has joined the controversial reality show The Valleys but now it's off-air and so she has the time to go out with friends and have fun. You might remember Lateysha Grace because she starred in Big Brother last year. She went out with her pal that wore a really transparent dress that left nothing to the imagination. Lateysha as always looked sensational and sexy.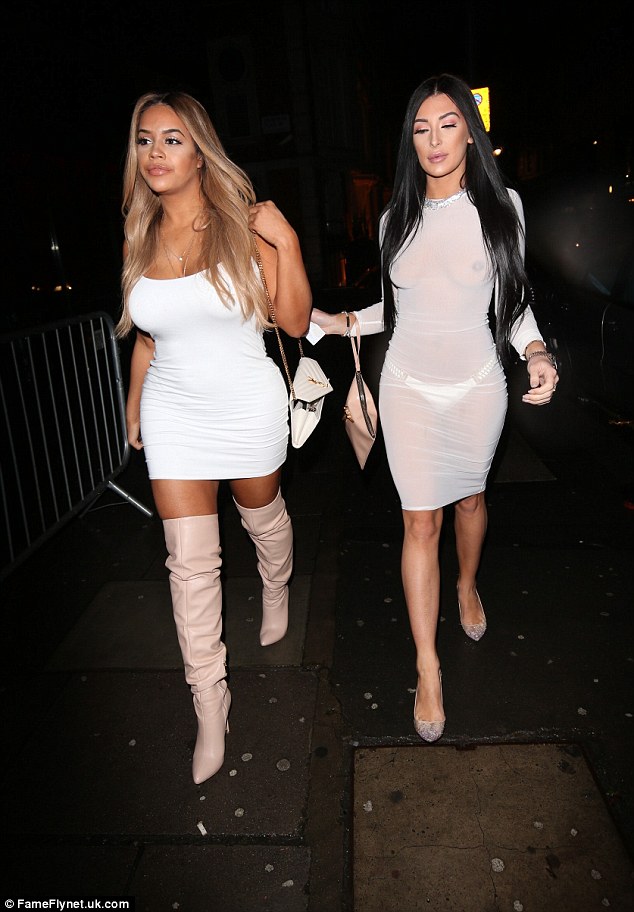 Obviously her outfit was total white because of the party she attended. For the occasion she decided to wear a skin-tight white vest dress that showed off all her toned curves. She doesn't care about the cold infact she didn' wear a coat or something on the top of her mini dress.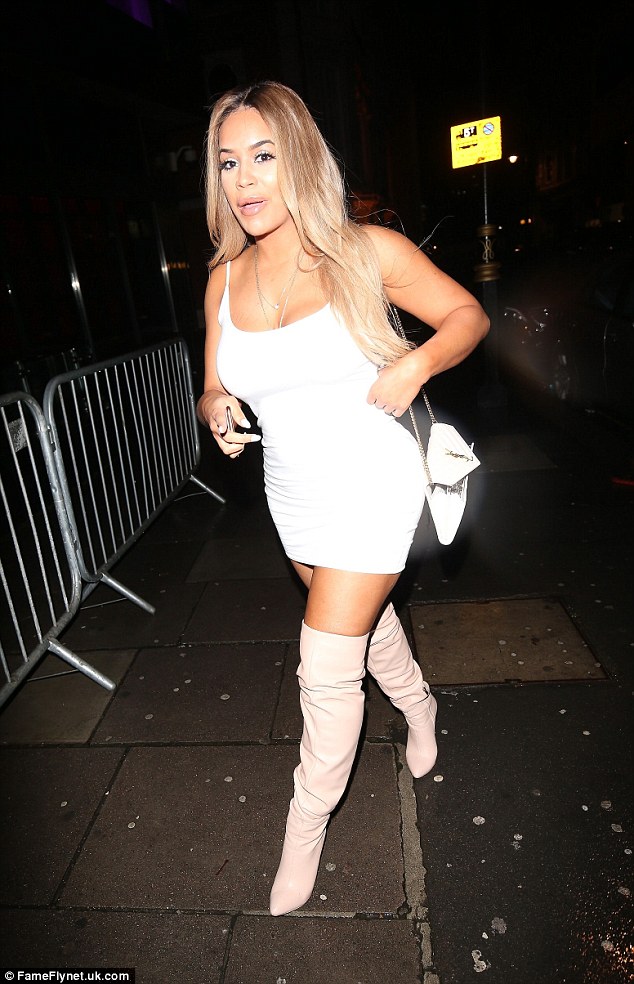 She also added some precious details like a long necklace and a white bag. But the most important detail is at her feet. She wore a pair of nude thigh-high boots with a teetering heel to help lenghten her legs. Her boots are from Simmi London.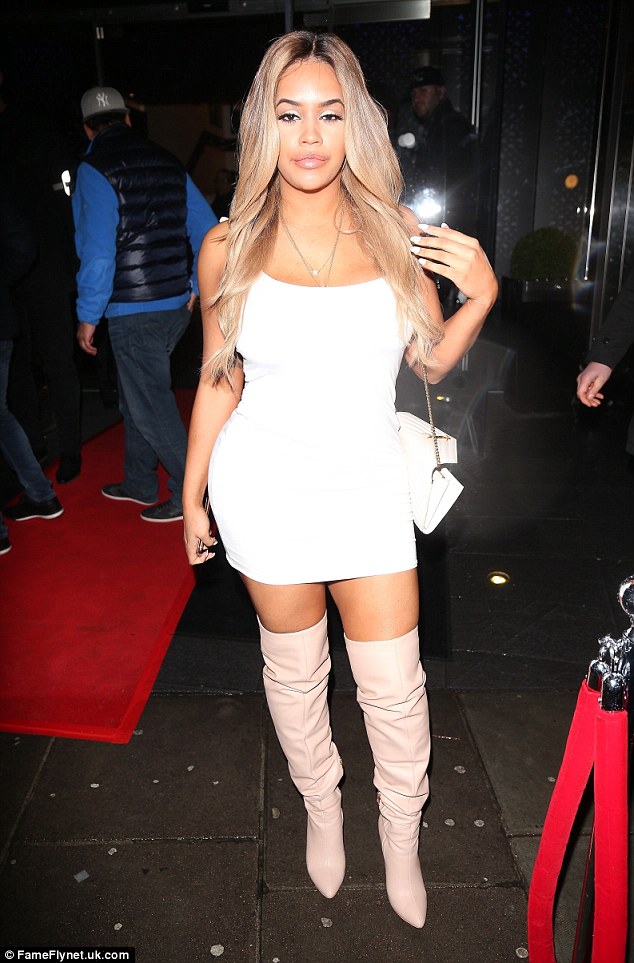 This kind of boots is a must-have of this season in this colour or in others. They are perfect with a dress like Lateysha did or also with a pair of skinny trousers. Her look is always on point and she is always stylish. You are still in time to grap your pair of over the knee boots. She wore her wavy hair down with a centre parting. Her make-up was really heavy-handed. Everything was white from the dress to her manicure.