The beautiful Gisele Bundchen was spotted in Beverly Hills last Wednesday while she was going shopping at a Whole Foods. She was with her young sister Gabriela Bundchen.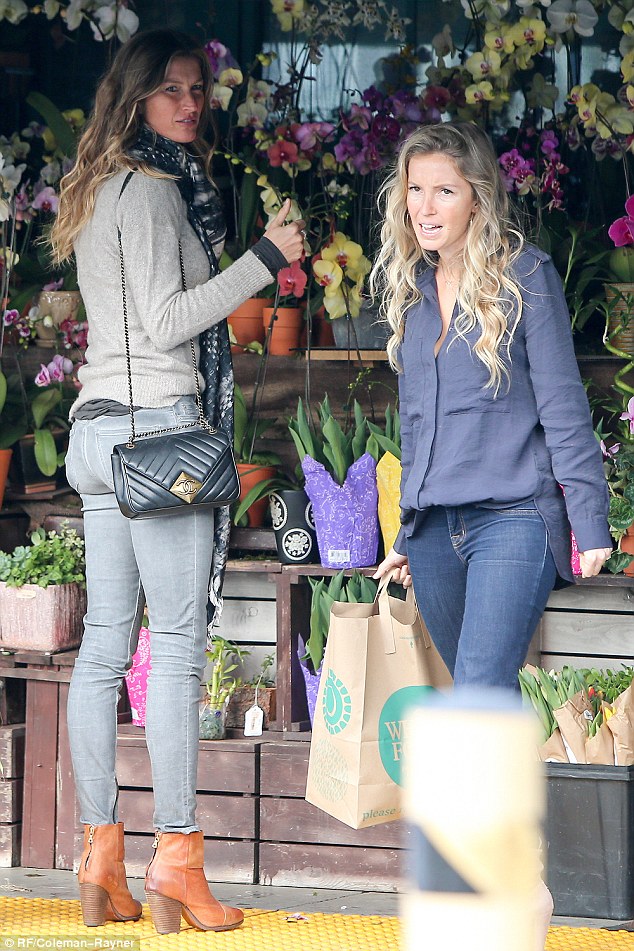 The model had a perfect casual style even if she was only going out with a member of her family. She always looks stunning. She decided to wear a pair of faded, pale blue jeans that made her show off her beautiful long legs. The best thing of her look were her ankle boots.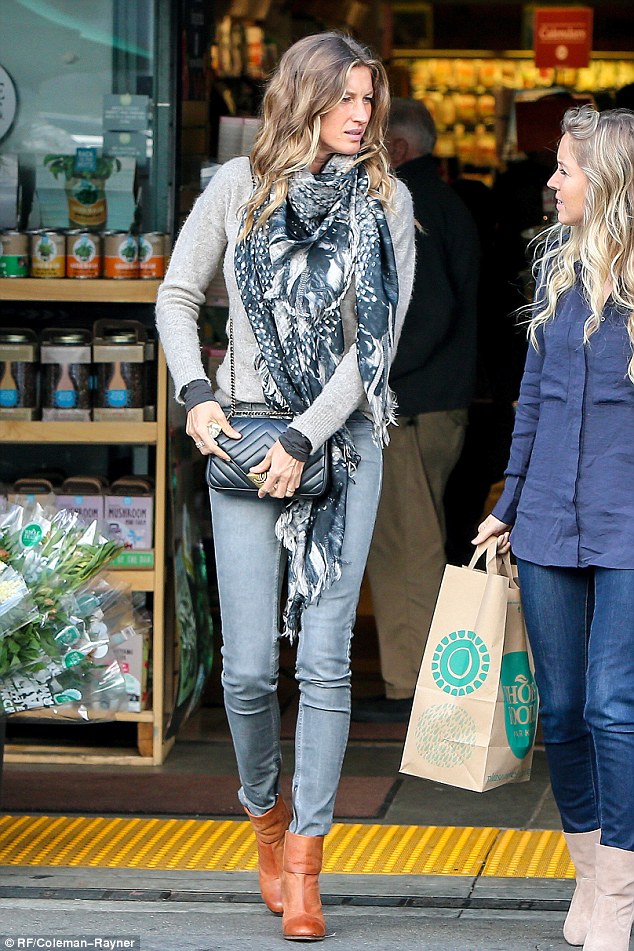 They are perfect for a casual style with jeans, as Gisele did but they are also perfect with a dress. Every celebrity has a pair of these boots in his wardrobe. The leather pair of Gisele are sold out but you can find something similar for sure! There are affordable options for your look.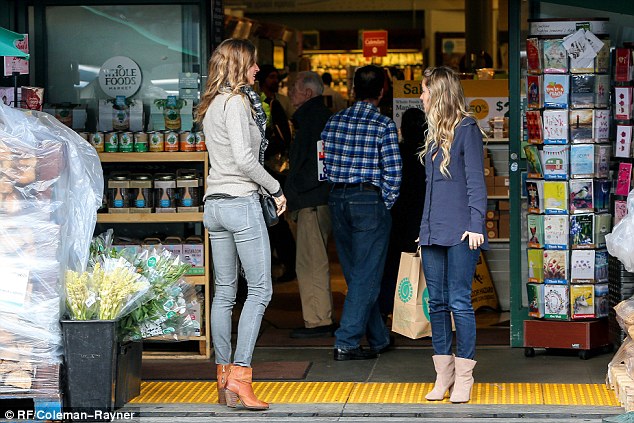 You can choose different colours. The Gisele's boots are camel-coloured. She matched her pair of jeans with a very simple grey sweater over a black top.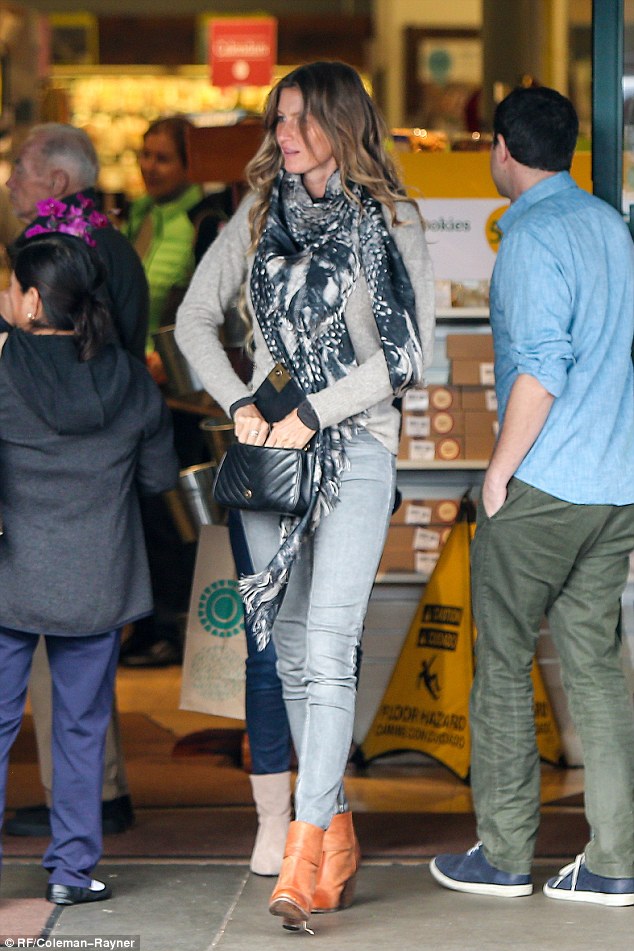 She added to her look some details like a black leather Chanel bag and a grey and white scarf that she had draped round her neck. The 36-year-old model wore her wavy brown hair down. This gave her a really casual look. She was absolutely perfect!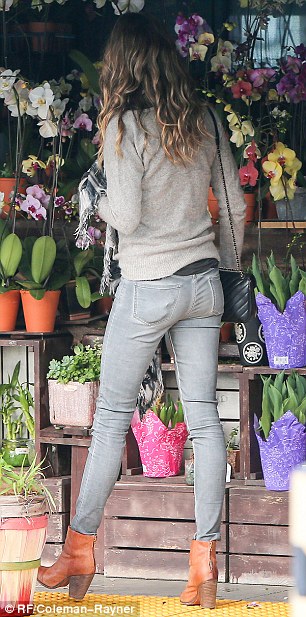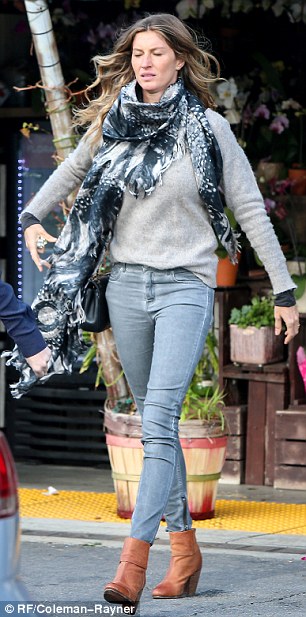 Gisele and her sister looked really relaxed while they were having some shopping.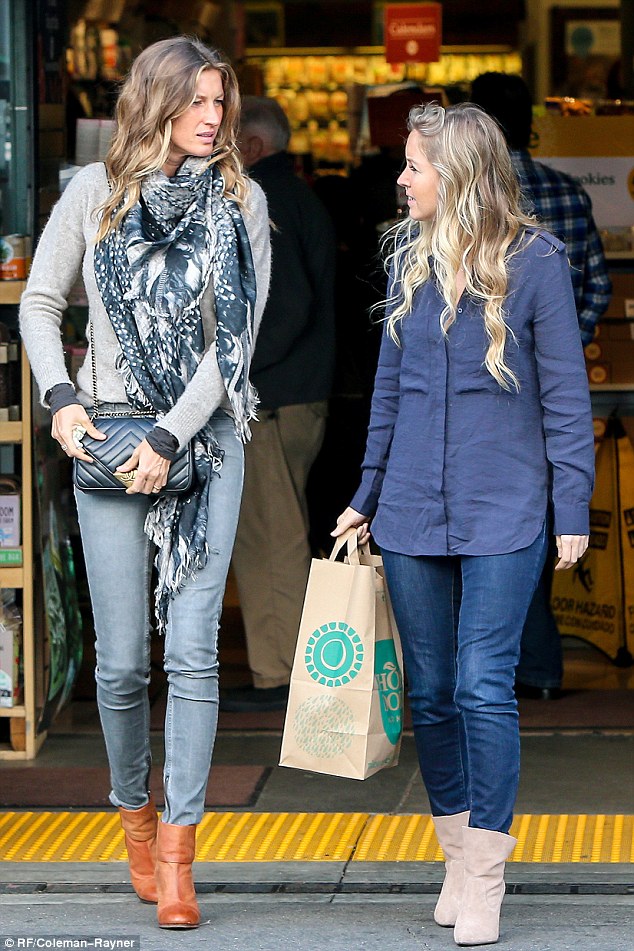 In an interview she said that her family is really important to her and that growing in a big family means learning how to share. She seems really close to her sister Gabriela.
Buy a similar model for less clicking below.