Do you know why Chantel Jeffries is famous? Well, because she dated the pop star Justin Bieber. We are jocking because Chantel Jeffries is also famous because she's a model and a dj too.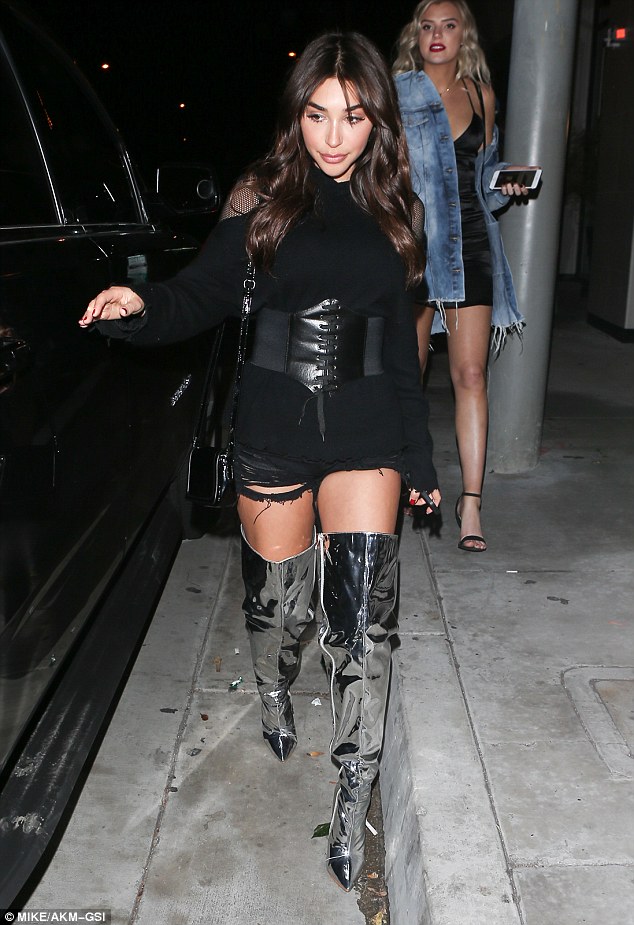 In addition she has also started her make up and jewellery line. Chantel is in the spotlight because she always shows a particular look when she goes out in Los Angeles. Last Thursday night she was spotted out in West Hollywood. Let's have a look at her outfit. She is only 23 years old but she knows how to wear in every occasion. She decided to wear tiny cut off denim shorts, a black knit, a lace up corset and a pair of statement over the knee boots. These boots are really particular and of course they are the most important detail of her look.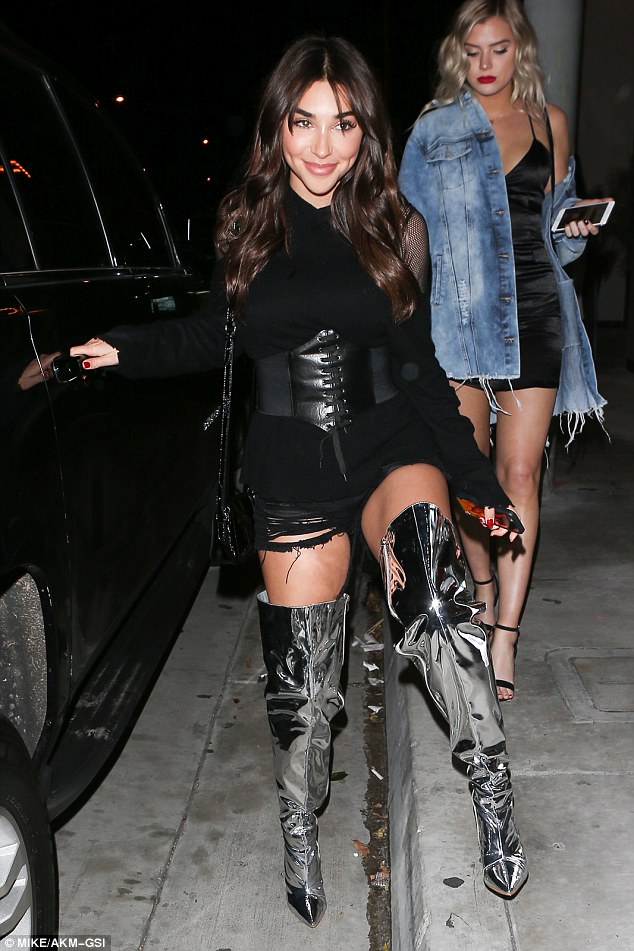 We know that the over the knee boots are a must-have among celebrities but these are really particular. These are space age silver pair of boots, not classical like the black and velvet we always see in the wardrobe of celebs. There are space boots by Balenciaga and we think they have been worn by Kim Kardashian too. The pair worn by Chantel are less expensive of course but unfortunately they are sold out. But if you are interested in having this kind of boots in your closet you have other options.
These silver boots are for sure a spalsh of colour in her black look. This look showed off her toned and tanned legs because she decided to wear a corset to highlight her slender waist. She wore her black and long hair down and her make up was perfect as always. Well done Chantel!