She is a champion of body confidence and female empowerment. But Ashley James made it quite clear that it comes at a price as she took to Twitter on Saturday during a visit to London Fashion Week: Men.
Despite looking sensational at the LFWM John Smedley show in an eye-popping leather dress, it appeared that somebody (or bodies) had rubbed her up the wrong way, leading her to scurry away into a corner and tweet vehemently about being insulted.


The former Made In Chelsea starlet, 30, teased her ample assets with the plunging neckline of her skintight leather dress, exuding body confidence as she did so. But her Twitter feed suggested she was feeling far from pleased.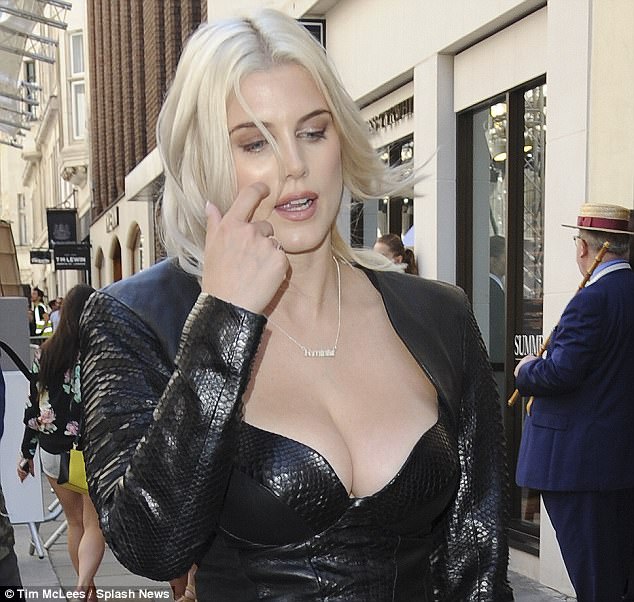 'I'm getting so bored of walking around and men and women muttering insults under their breath about my body,' she typed into the microblogging site. 'My body is my body… It doesn't dictate my views, my personality, my heart. I'm embracing my body and learning to be confident after years of being slut shamed.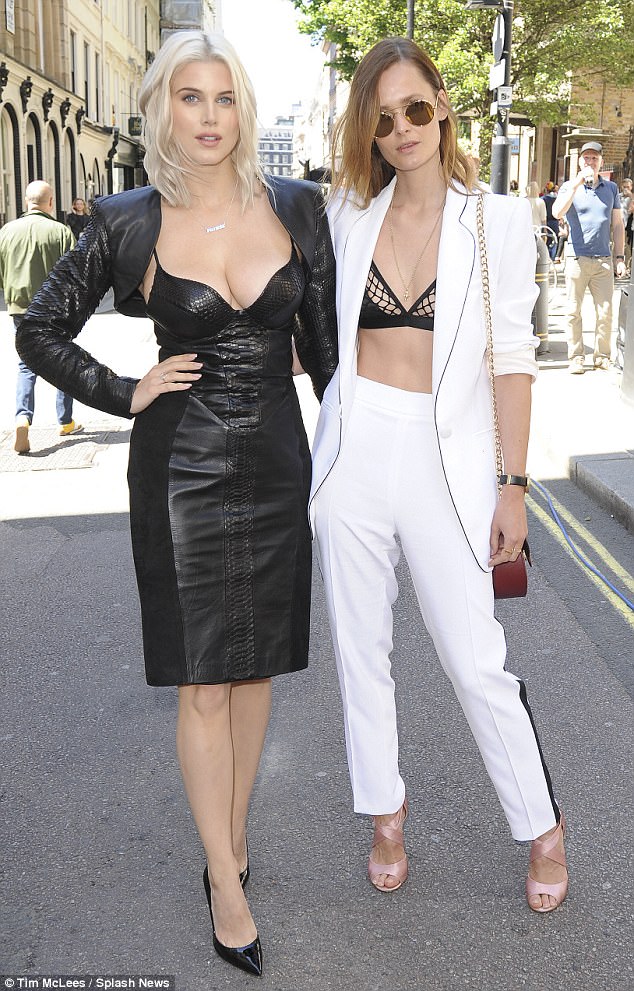 'And it takes so much guts to put on a figure hugging outfit that suits my body shape because I know I'll be sexualised and gossiped about… I CAN HEAR YOU!' While it's not clear what might have been said to her – or who said it – she didn't let that stop her posing for the cameras. Resting her hand defiantly on her hip, she threw on a matching snakeskin-style jacket to complete her biker chic look. The reality personality championed her natural beauty as she kept her make-up minimal with light touches of glossy lipstick. Ashley let her icy platinum locks flow in loose waves, allowing them to kiss the frame of her pretty face.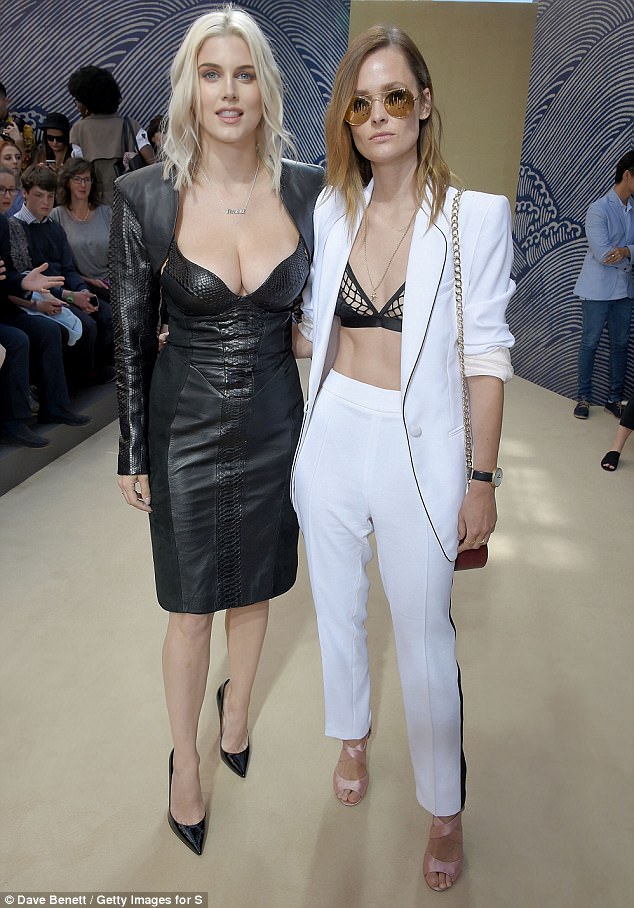 Working her magic on the red carpet, she made her mark in pointed sky-scraper stiletto heels. The former E4 persona was joined by her pal Charlotte de Carle, who flashed some serious skin in a barely-there netted bralette. Power dressing, Charlotte teamed the racy lingerie with a white suit jacket and trousers.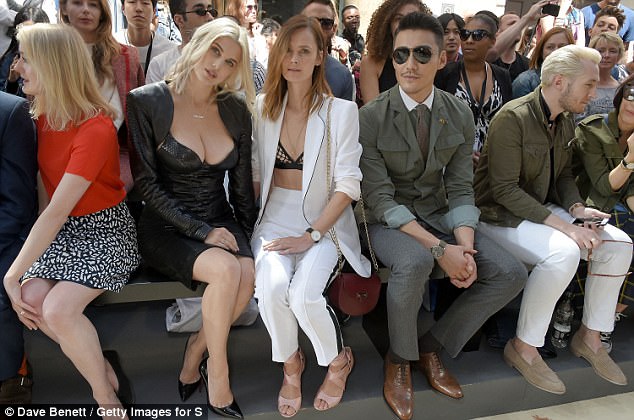 The two women joined the bustling front row as they eagerly awaited the catwalk to commence. Earlier on in the day, the body confidence icon shared a make-up free selfie while wearing only a skimpy swimsuit on Instagram. Ashley took the plunge in the scantily-clad costume which barely contained her eye-popping cleavage.  Draping a jacket in the same pattern of the costume, she teased a hint of side boob, highlighting her natural tan.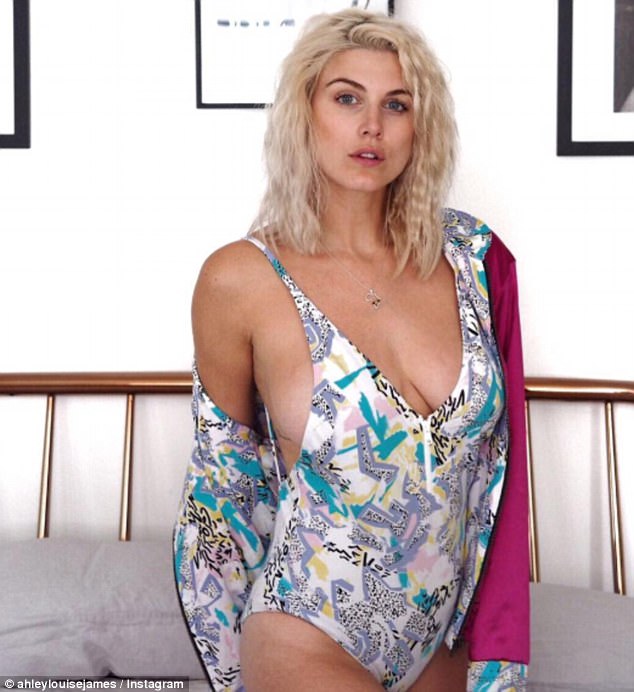 Earlier on in the day, the body confidence icon shared a make-up free selfie while wearing only a skimpy swimsuit on Instagram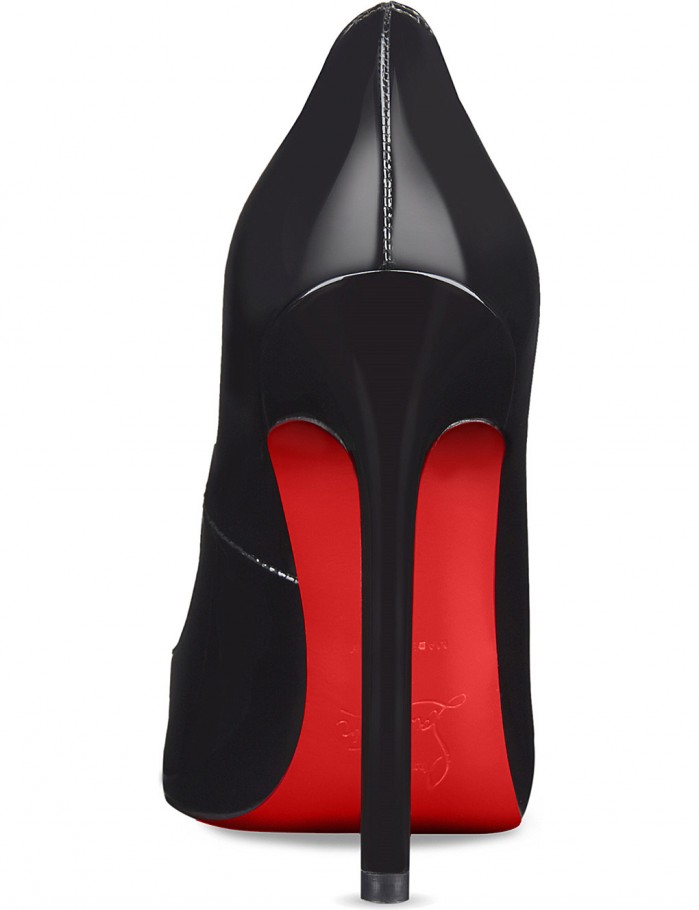 Named after one of Christian Louboutin's favourite neighbourhoods in Paris, the Pigalle 120 is a fundamental style behind the Parisian fashion house's iconic heritage. Since launching his atelier in 1991, Monsieur Louboutin's signature red sole is still a symbol of excitement for women the world over. Finished with a slim stiletto and classic pointed toe, this celebrated shoe is favoured for both business and pleasure.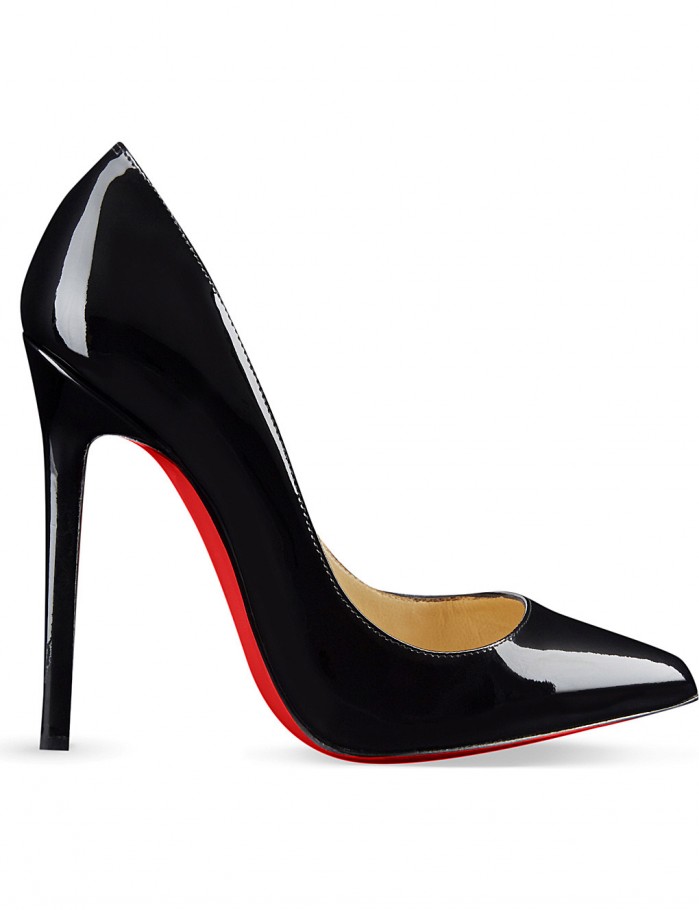 A classic court shoe in a glossy finish will fast become your all week wonder shoe, as they will go with everything, and we mean everything in your wardrobe. Team them with a office-ready pencil skirt, a floaty frock for a wedding or jeans a tee for date night.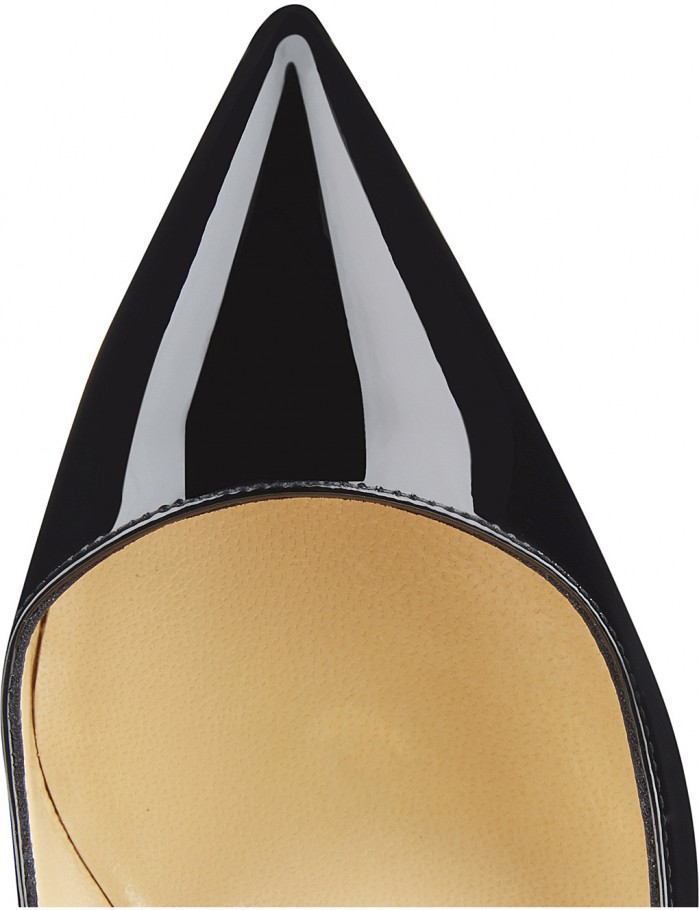 You can buy them at Selfridges (click 'Buy'). If you don't have a big budget for shopping right now, SIMPLY pick from one of the designer doppelgangers in lineupe up below: