Being an offspring of former model Jerry Hall and rockstar Mick Jagger comes with its very own set of perks. You get instant celebrity treatment. Of course, it also helps if you're naturally skinny and attractive, complete with a signature look that designers, photographers, and fashion people consider as stand-out appeal.
Georgia May Jagger definitely has it all. She's blond, beautiful, leggy, and already an accomplished model at such a young age. At 23, she is already one of Britain's "it" gals, and she wears that title with ease and finesse.
On Monday, Georgia arrived at the library venue for the Sonia Rykiel presentation in a poppy purple off-shoulder mini-dress teamed with a pair of catchy snake-print boots. The combination was bold and fierce, and while I'm no fan of the mix, I dare say she wore it well.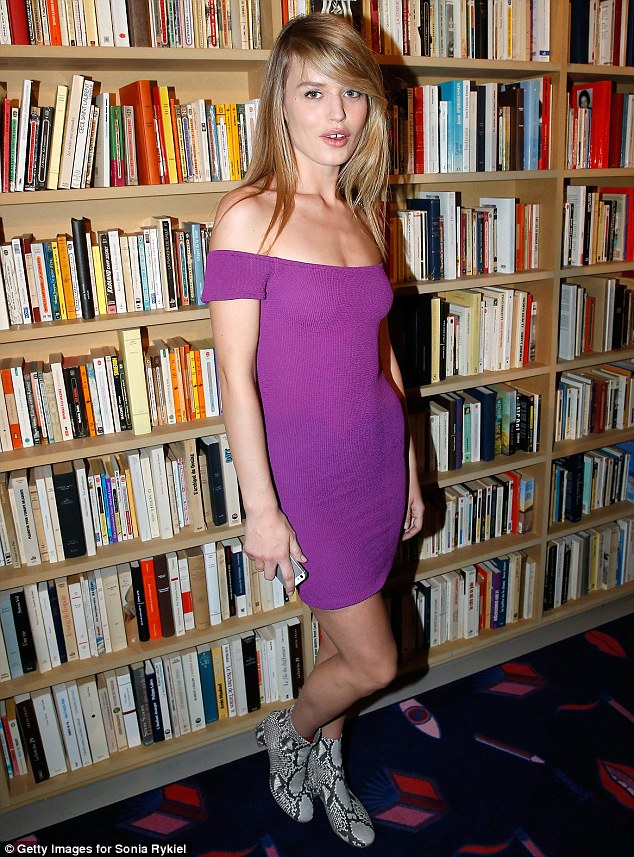 Georgia May Jagger sports snake-print boots with her purple mini dress as she attends the Sonia Rykiel presentation held at a library during Paris Fashion Week, March 9, 2015
Do you think she made the right footwear choice or no?
You know, whether or not she did, it really doesn't matter because she was able to pull off the look. Do you think you can wear such a flashy combination and work it?
I had trouble locating Georgia May's dress and shoes, so if you wish to steal her style, you may have to go with other options, such as these snake-print boots from Topshop, ASH, and Trina Turk: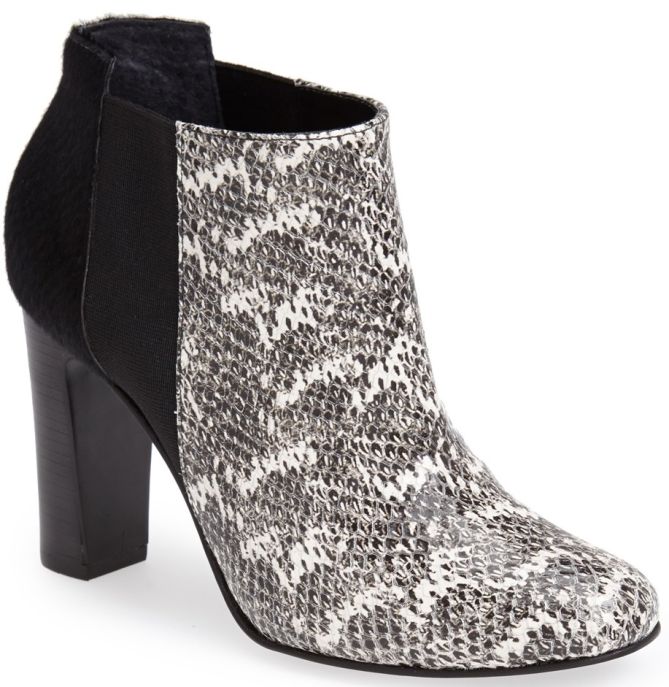 Trina Turk Wilshire Mixed Media Boots, $200 (was $298)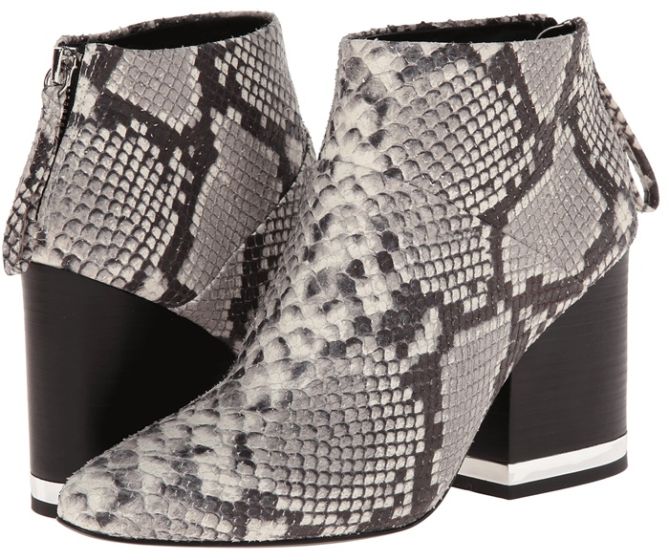 ASH Indy Snake Effect Boots, $335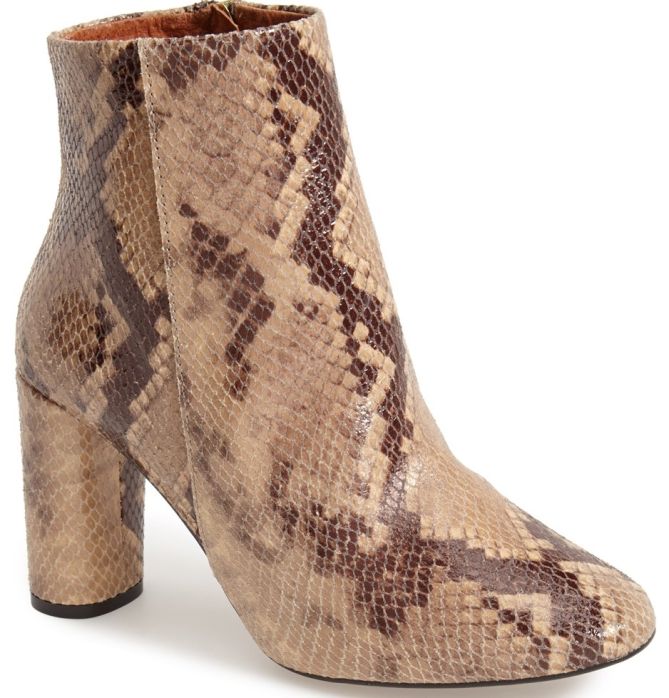 Topshop Magnum Snake Boots, $160