Georgia May Jagger has been busy walking Fashion Week runways across the globe since the start of the month, so it was no surprise to find the supermodel take time off from the grind with her friend, Cara Delevingne, while in London on Tuesday.
For the friendly get together, the daughter of Mick Jagger donned a rather unusual ensemble consisting of a bright yellow crop top, some paisley printed leggings, and a camou jacket. Capping off the getup were a pair of chunky boots and blue-rimmed sunnies. I can't say I loved the mix she put together, but she did look kinda groovy.
Check out Georgia below, then tell me if  you agree: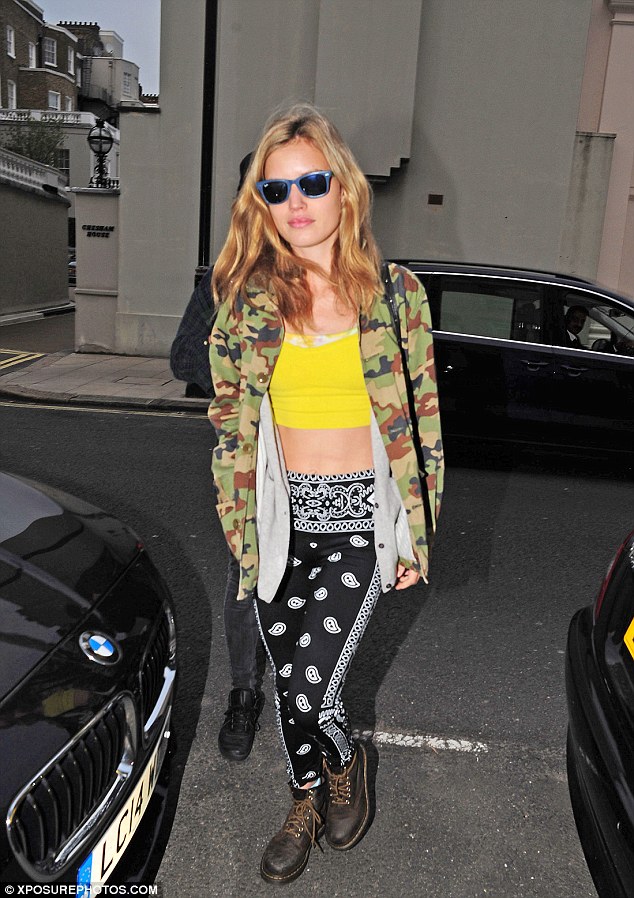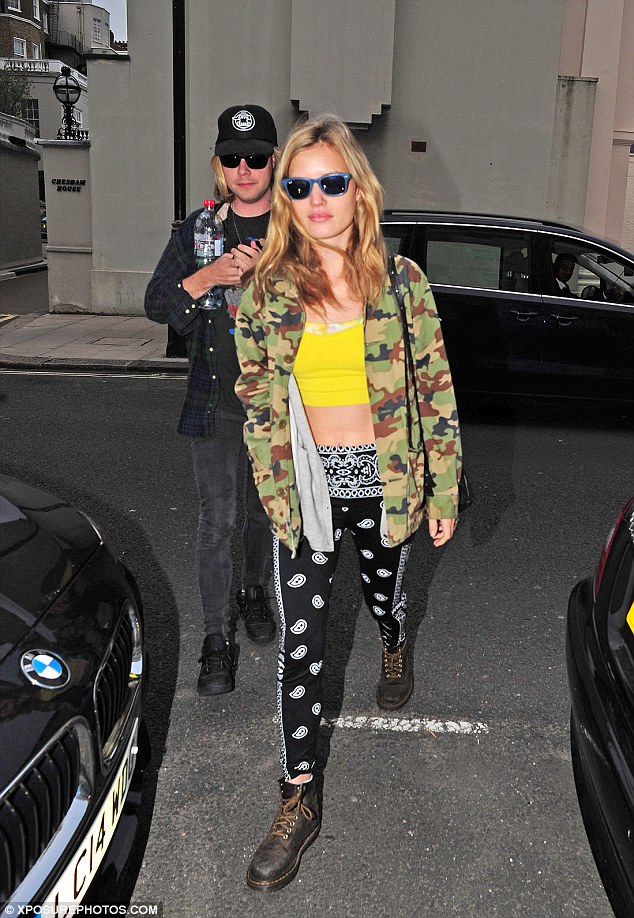 Georgia May Jagger arrives at Cara Delevingne's home in London on September 23, 2014
 What do you think of Georgia's off-duty style, do you approve, or do you think she looks like a mess? Would you wear her outfit or put together  a similar combination?
If you're brave enough to try the mix, then brace yourself for the attention because people will definitely look your way. You gotta have the spunk to pull off the ensemble because it isn't for the faint of heart.
That said, here's a pairing I put together using can-afford printed pieces inspired by Georgia's outfit. I used a pair of Dr. Martens boots to seal the deal. I've yet to get the details on Georgia's casual lace-ups, but I'm guessing they're a pair of DMs too.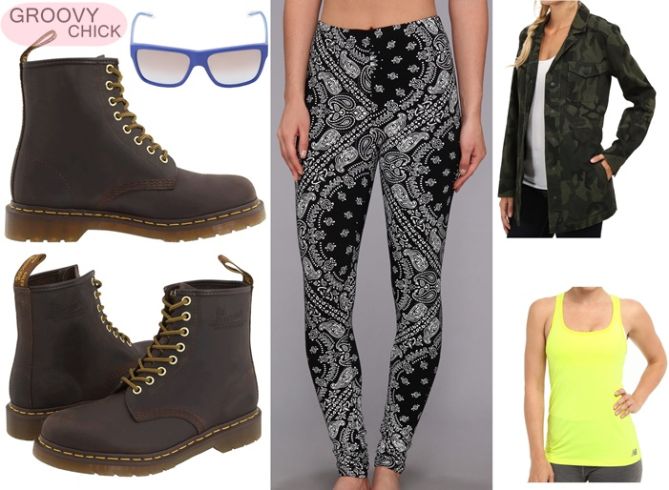 Dr. Martens 1460 Boots, $130 / Marc by Marc Jacobs Sunglasses, $120 / Crooks and Castles Squadlife Knit Leggings, $46 / New Balance Vitalize Tank Top, $34  / Hurley Military Jacket, $60
Here's a closer look at those Dr. Martens "1460" boots for you. These kicks feature the 8-hole design and come with bright yellow laces. They also feature the usual half-inch-thick rubber soles that provide good traction: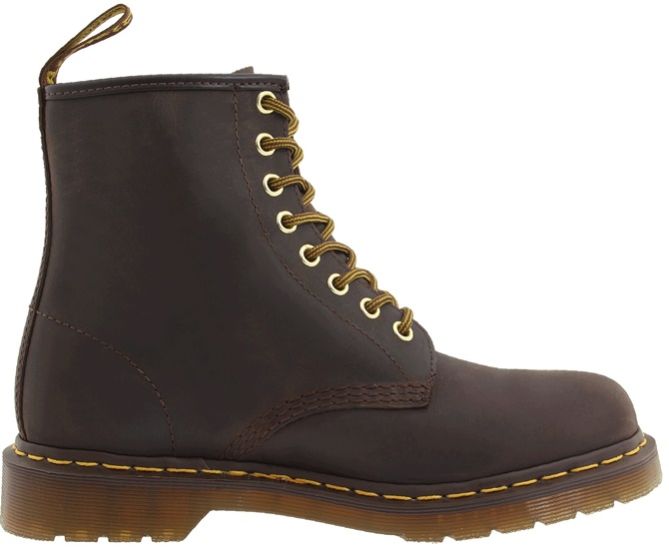 Dr. Martens 1460 Boots, $130
This particular color is smooth and more even toned compared to Georgia's boots. But in case you want the distressed effect, another style from the label featuring crack-type leather can also be had. Check out the "Dharma", another 8-hole pair that features thicker soles and cushioned panels on the back: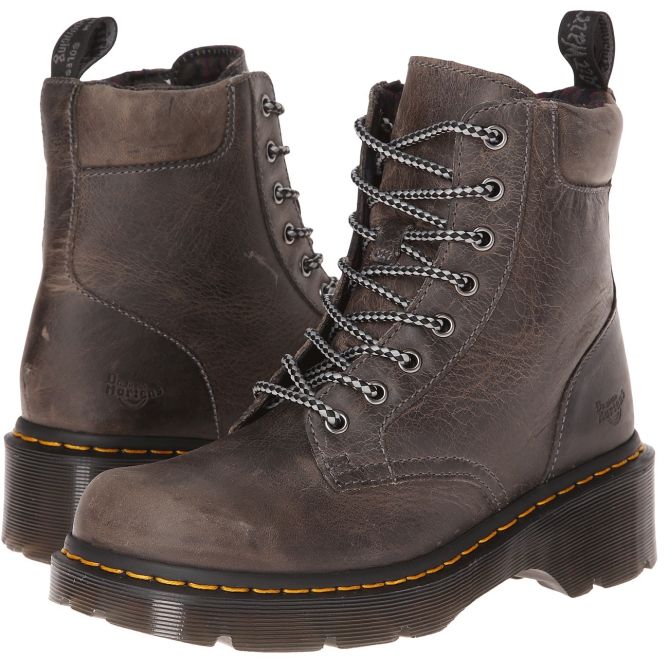 Dr. Martens Dharma Boots, $110