Nothing really beats a woman who is confident of the way she looks and which transcends into how she carries herself as well. Perhaps, that's what George Clooney saw in Amal Alammudin which made him fall in love with her and pop that sweet "Will You Marry Me" question.
The world might have not known Ms. Alammudin some couple of months ago, but this lovely lady already had "The Most Sought-After Bachelor" in town– George Clooney, that is–under her pretty charm.
Well, why not? She may not be one of hollywood's biggest stars but she has her own title under her cap. Amal is a well-respected human rights lawyer and she is definitely an empowered, highly-successful woman at that.
Not only that, the future "Mrs. Clooney" can also pass for a model, with her svelte body and her height. Plus, the way she dress up may look simple but we cannot discount the fact that it has character.
Just take a look at these pics taken while Amal was out and about doing her usual "lawyer" routines.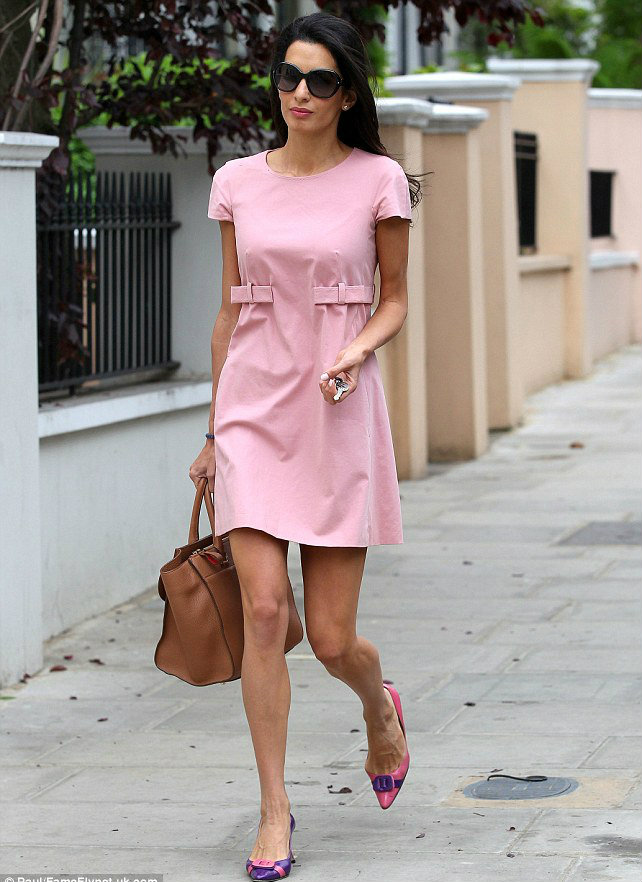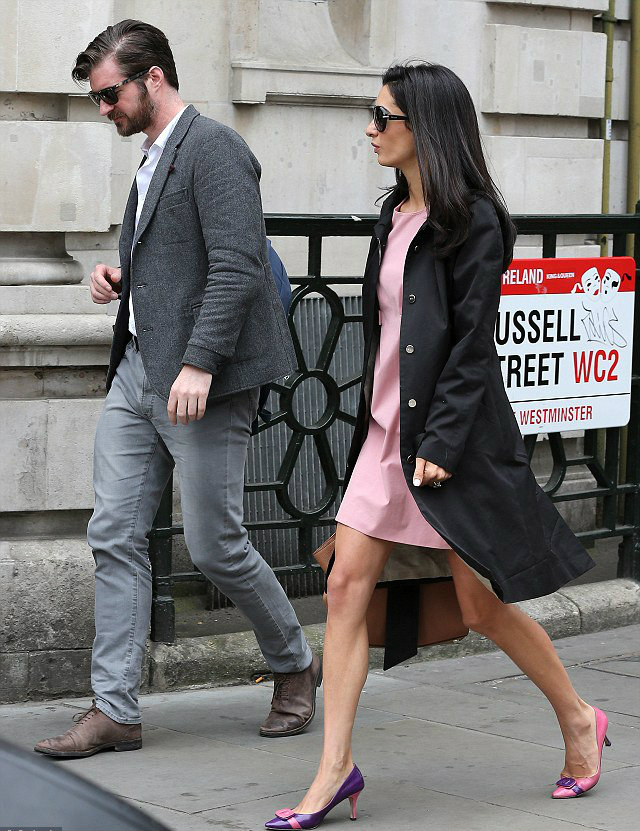 The stunning 36-year-old lawyer was dressed in a gorgeous powder pink cap-sleeved dress and shielded her eyes from the sunshine in large round black glasses. The above-the-knee-hemline showed off her toned legs perfectly. Amal matched her dress with pink nail polish and pink lipstick as well.
And did you notice her cute-sy pumps?? I'd say this lady has class and style rolled into one!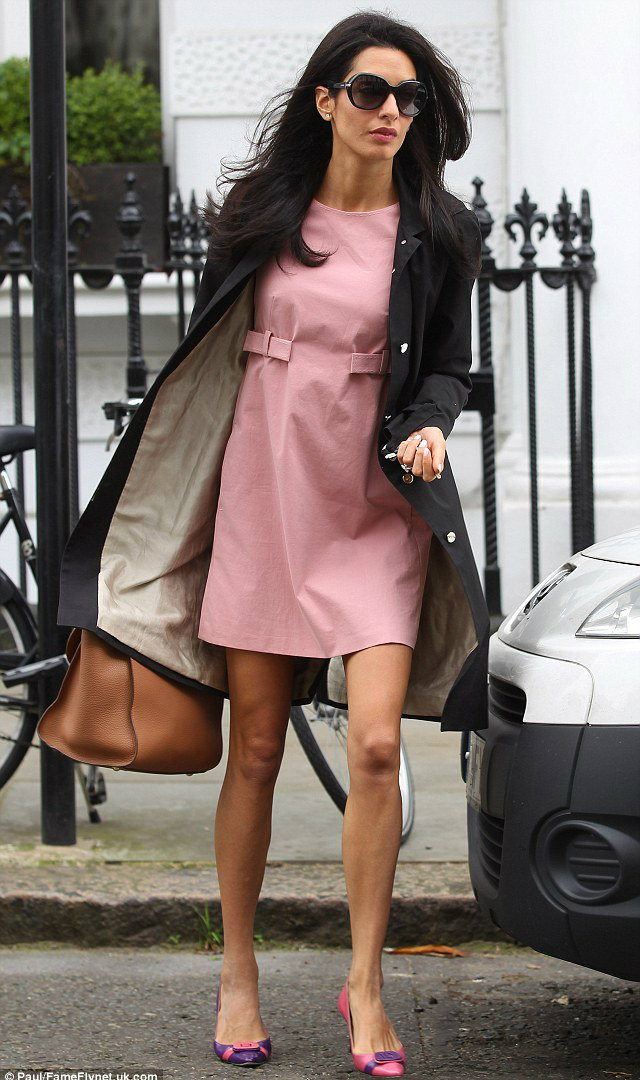 The tri-lingual lawyer picked quirky mix and match shoes to top off her outfit, with one pink with a purple buckle and the other a purple with pink buckle.
Don't you just love her style? There's really no questioning why this lady captured the heart of the dashing George Clooney!
Fancying Amal's shoes? Well, I tried to look for it online but couldn't actually find it. But I found a NineWest pumps which can pass up for this Amal pumps clone– the Nine West Puravidao Pedder Plum Heels in Red, Pink, Purple.
It's as quirky as Amal's pumps, plus it looked comfy, too! Who knows, you might catch your own "George Clooney" soon with this pumps! :D