Yesterday there was the Festival of British Eventing in Gatcombe Park in Gloucestershire and the star was Mia the daughter of Zara and Mike Tindall.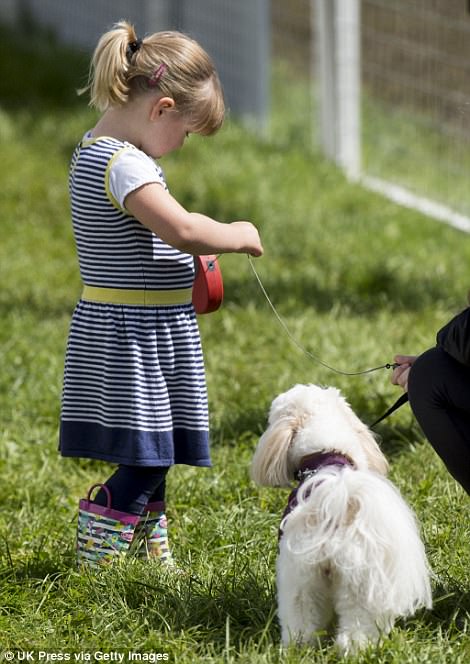 She was really happy gallopping through the full range og toddler emotions. She is only three years old but she is really fashionista because her mother knows what clothes buy for her lovely daughter. Her outfit was really colorful and caught our attention!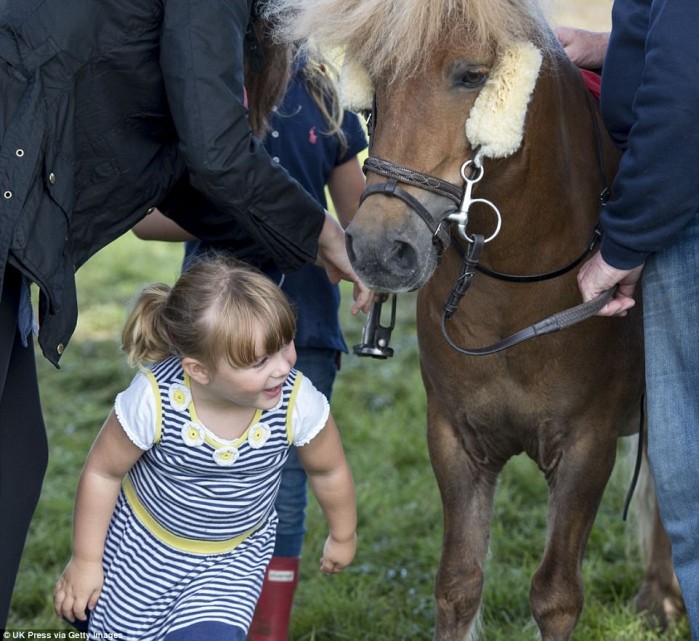 She had a really determined look on her face. She wore a striped dress with applique flowers around the neckline as it was a necklace. It was matched with a pair of striped wellington boots by Chipmunks.
They were perfect for the look of the little girl also perfect for the event in the park. They are really cheap and could be the best choice for your daughter if you are going on the mountains or in the country to spend your holidays.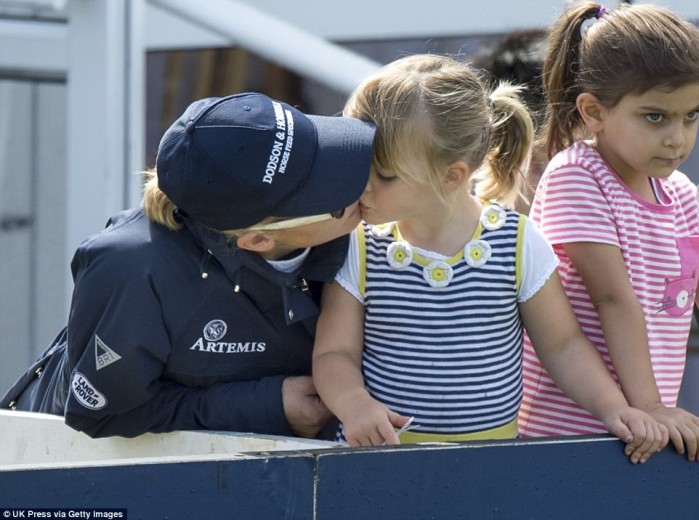 Princess Ann was really happy to spend some time with her granddaughter who is in 17th in line to the throne. From a glass of water to one of wine she liked staying with the baby girl.The Princess Royal kept Mia entertained in a heartwarming moment of bonding between the pair.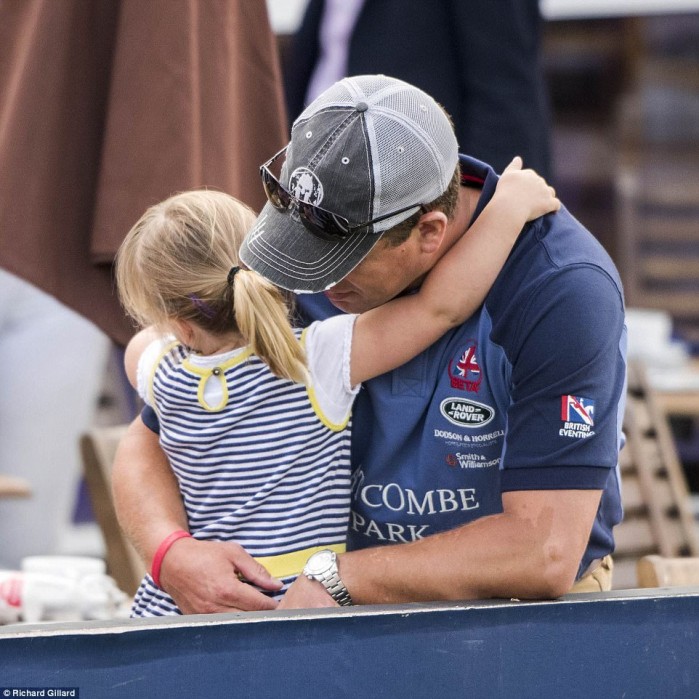 There are some pics in which you can see Mia so close to her grandmother and others in which Mia could be seen grinning as her the Princess tapped her on the top of the head.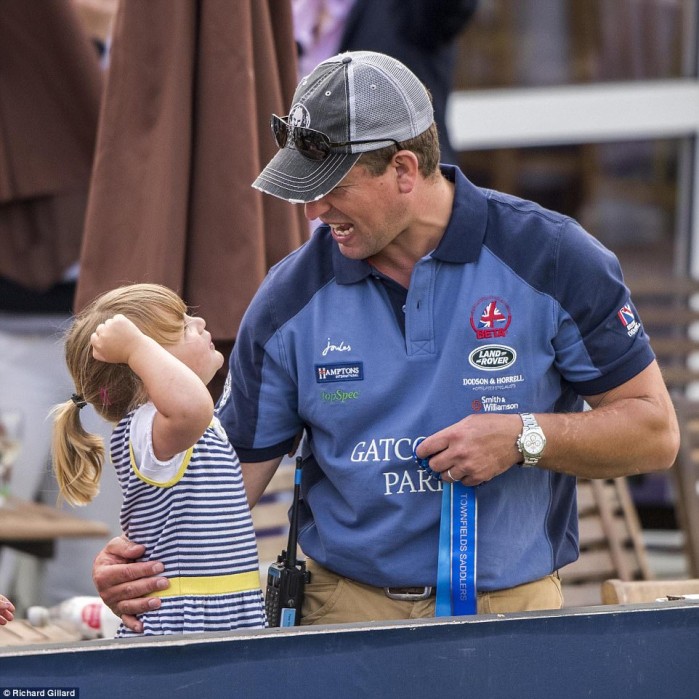 Then Mia was also pictured petting dogs and ponies. There are also pics in which Zara gave a loving kiss on her daughter's lips. They were really happy!