His presenting career has been going from strength to strength, after he made the move from British TOWIE reality star to E! News presenter. And Mark Wright certainly looked to be making a plethora of new A List pals, as he was spotted attending French Montana's 33rd birthday celebrations in the 90210, LA, on Thursday. The 30-year-old Brit joined the likes of Me And You singer Cassie Ventura, and The Weekend, as they toasted the Off The Rip rapper's birthday.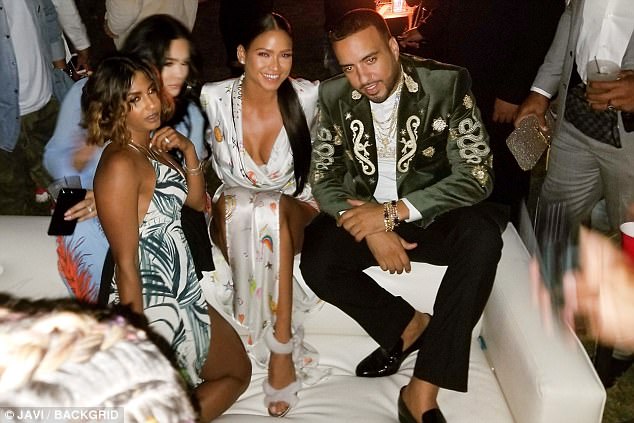 Dressed in suave velvet blazer embellished with gold embroidery, the jewellery loving artist posed alongside beauty Cassie, who stunned in a silk unicorn-embellished plunging robe and fluffy sandals. Paying tribute to deceased rapper Chinx, French- who previously dated Khloe Kardashian, uploaded a snap as he was joined by The Weeknd, fresh from his split from Selena Gomez, at the glitzy bash.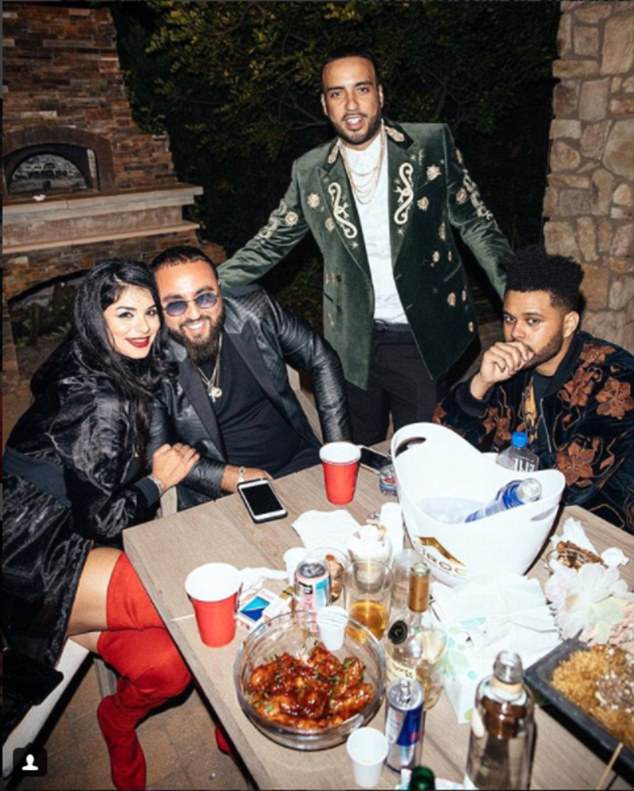 'We make everyday like our last day #foreverchinx #freemaxb #bdaytable', he wrote alongside the picture. While the party looked to be taking off, Mark was spotted arriving at the star-studded venue, dressed in a casual bomber jacket as he chatted on the phone. Mark's career has been going from strength to strength, but he has admitted missing his actress wife of two years Michelle Keegan, who has continued to film in Britain since his May move. Recently, the actress admitted to The Sun how the couple – who tied the knot in 2015 – couldn't wait to see each other in December when she gets a break in her filming schedule. And it appears that distance does make the heart grow fonder as Mark admitted that he couldn't wait to be reunited with his other half.
Meanwhile Cassie, 31, appeared to have attended the bash without media mogul and father-of-six P Diddy, 47, who she's been dating for ten years. The rapper, who owns Bad Boy Records, is father to Justin- now 24, from his relationship with high-school sweetheart and designer Misa Hylton-Brim.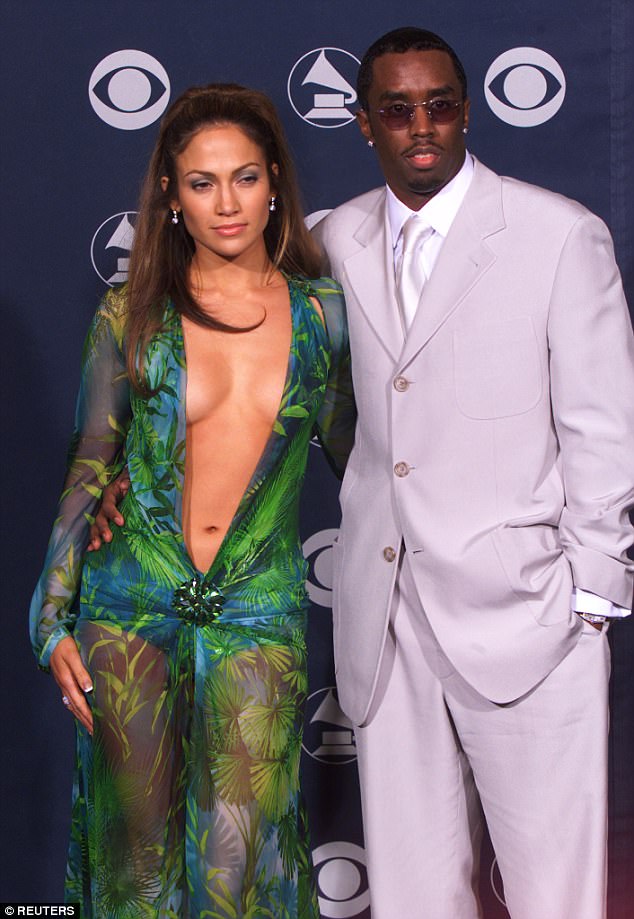 He also adopted Quincy, 26, during his long-term relationship with stylist Kim Porter, before they welcomed Christian, now  19, and twins daughters D'Lila Star and Jessie James, who will turn nine next month. Five months before the twins were born, it emerged he also fathered daughter Chance was born to Sarah Chapman. He took legal responsibility for Chance,now nine, in October 2007.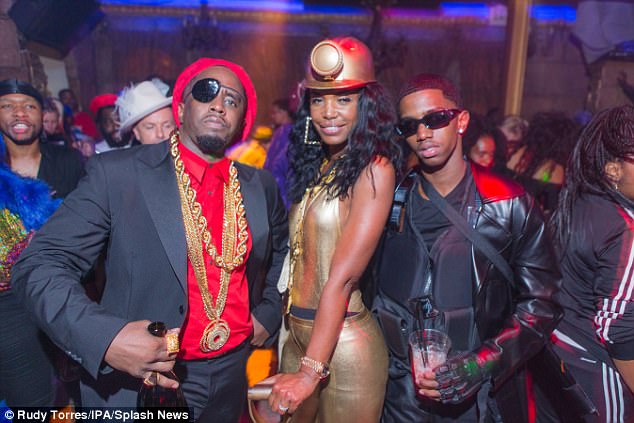 During a break from his relationship with Kim, he famously dated Jennifer Lopez from 1999 to 2001, with the duo becoming engaged. She later hinted he had cheated on her, telling Vibe magazine in a 2003 interview: 'It was the first time I was with someone who wasn't faithful. I was in this relationship with Puff where I was totally crying, crazy and going nuts, it really took my whole life in a tailspin.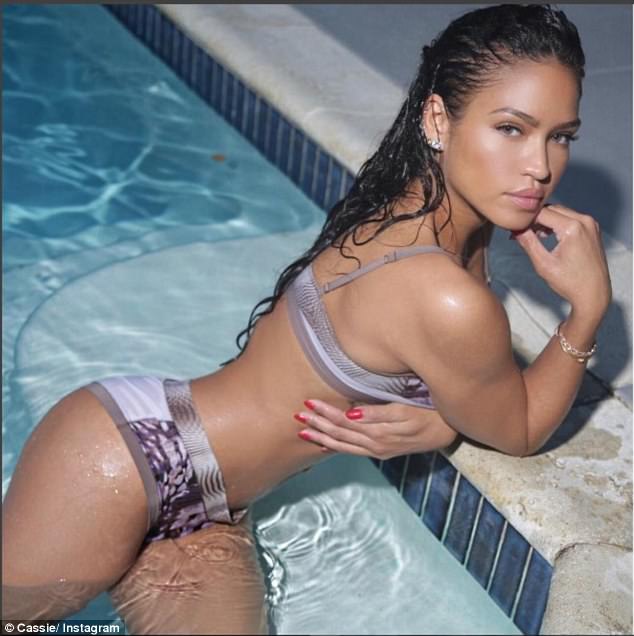 'I never caught him but I just knew. He'd say he was going to a club for a couple of hours and then never come back that night.' And she wasn't the only one to speak out about her relationship with Diddy, with Kim Porter admitting her hurt after finding out he had fathered another child during her pregnancy with their twin daughters.
Speaking to Essence in 2007 Porter expressed regret that she didn't first hear about the other child directly from Combs. 'I would have preferred to find out from him because that's a man. Because, most of all, we were friends. Even if I couldn't have understood it as a woman, I would have understood it as a friend.' Diddy, who met the three mothers to his children in the same year, has previously admitted all of his children were born out of friendships that blossomed into relationships as they helped nurse his broken heart from previous break-ups.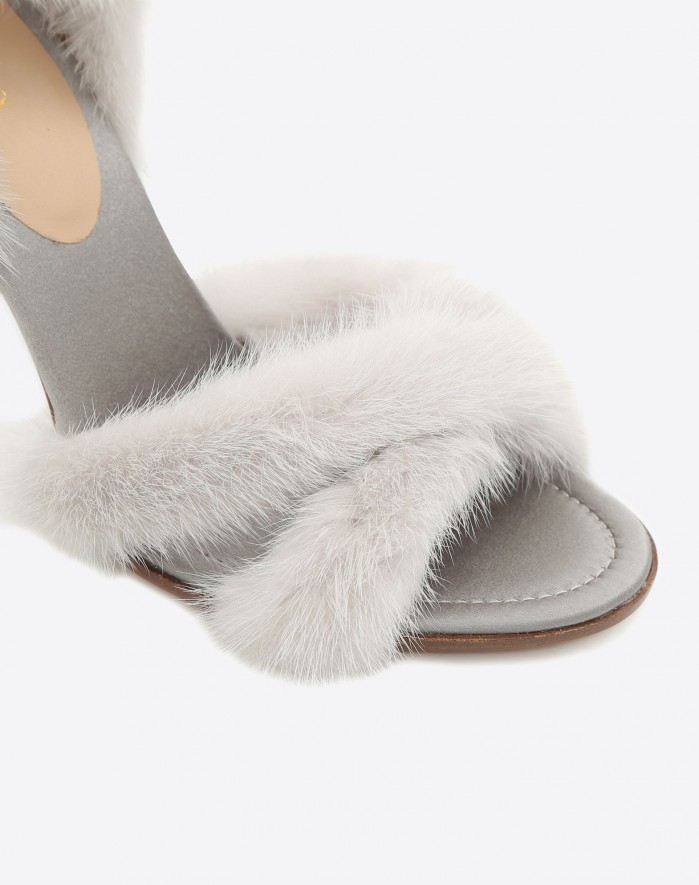 If there's one item in our wardrobe that we're more than happy to invest in, it's shoes. Come rain or shine, there's never a season that you can't reach for your favourite heels and work the hell out of them, which is why Cassie's pair has really piqued our interest…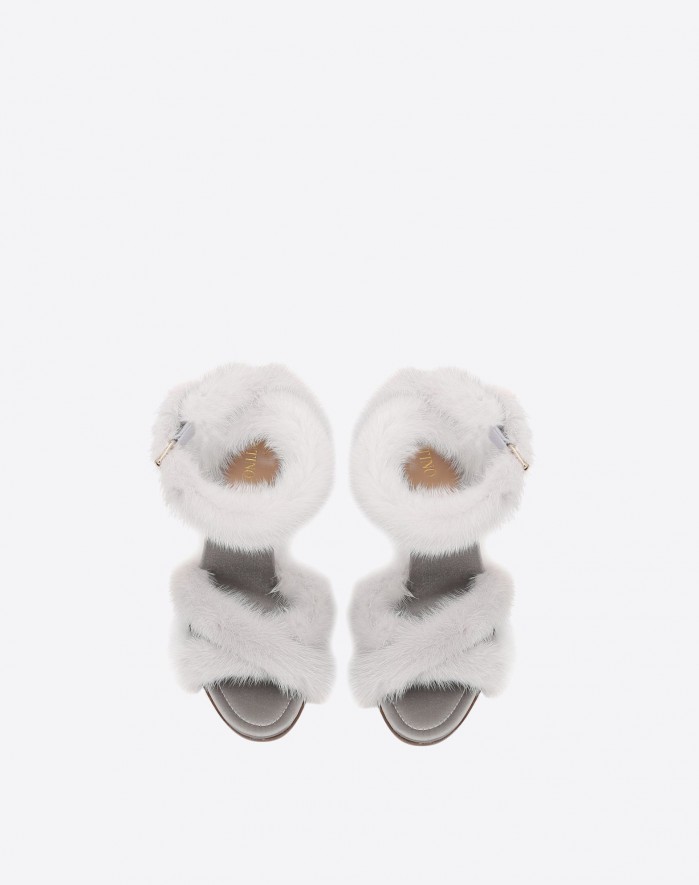 Dubbed the 'Garavani' heels, these Valentino bad boys are so luxe they come with a £1495 price tag. No biggie if you're Cassie but a serious splurge if you're a mere mortal. If you fancy royally treating your feet, click the link to your right.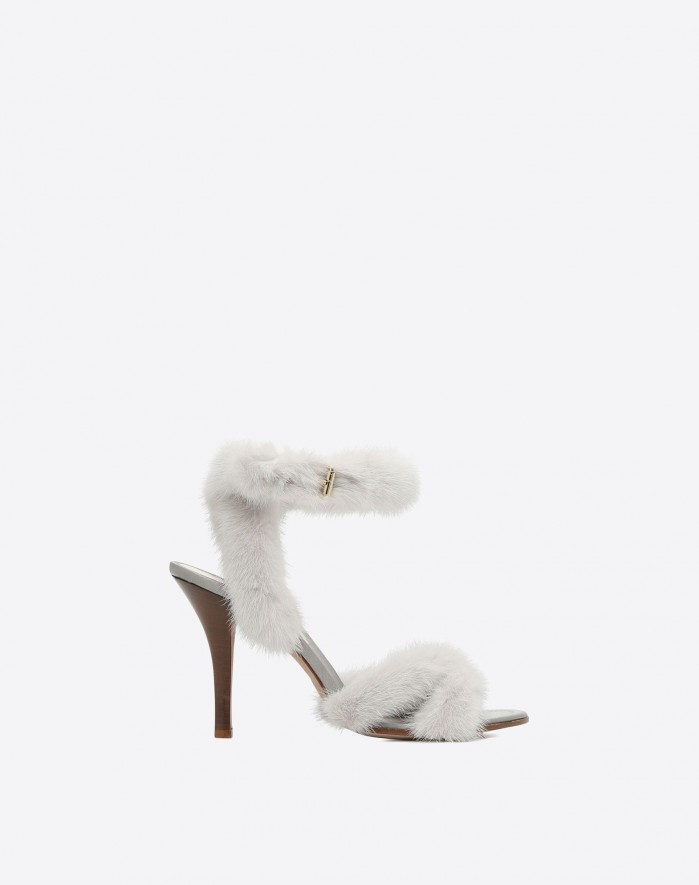 Don't want to splash so much cash but desperately in need of some furry feet? We've answered all your prayers in our carousel below: