Her exhibitionism in front of the camera made her one of the most desired stars in the world back in the 1990s.
And Basic Instinct star Sharon Stone is clearly not letting age slow her down as she showcased her sensational figure during an outing in Beverly Hills on Wednesday.
The erotic movie legend looked in fine form indeed in a revealing leaopard print top she made her way to a dinner date in the well-heeled area of Los Angeles County.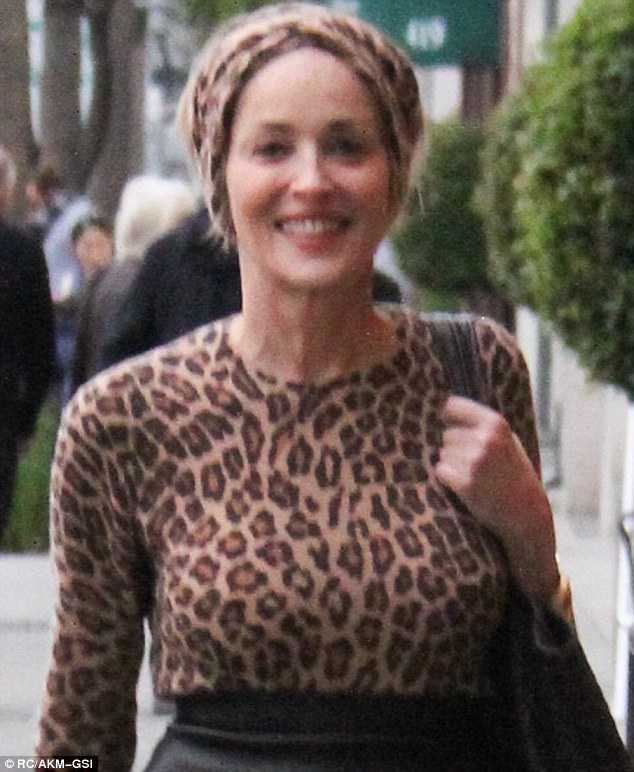 The 58-year-old Sliver favourite flaunted a body that would make women half her age jealous in her tight top, matching headband leather skirt and towering stilettos.
The self-styled genius, who infamously falsely claimed for years to be a member of high IQ society Mensa, was certainly turning heads with ease thanks to her pleasingly revealing fashion mode.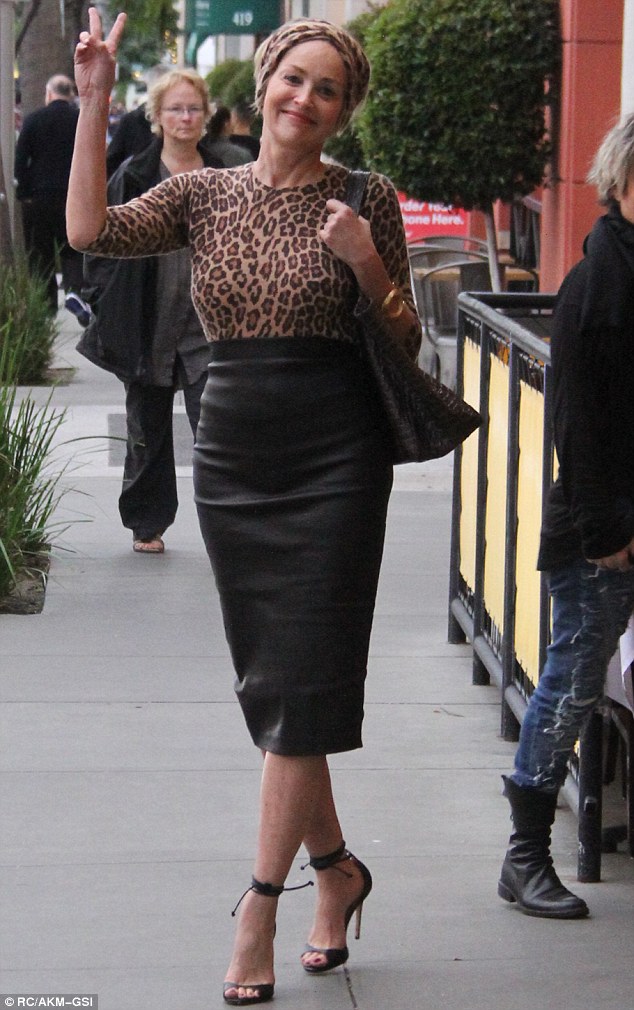 There were definitely still flashes of the old magic that led Basic Instinct writer Joe Eszterhas to call her 'the greatest American sex symbol since Marilyn Monroe' and the 'ripest of ripe peaches, the apotheosis of the curvy, beauty pageant blond.'
Cougar Sharon is currently said to be 'smitten' with sports agent Lonnie Cooper, 62, after dabbling in the toyboy market with model Martin Mica, who is 27 years her junior.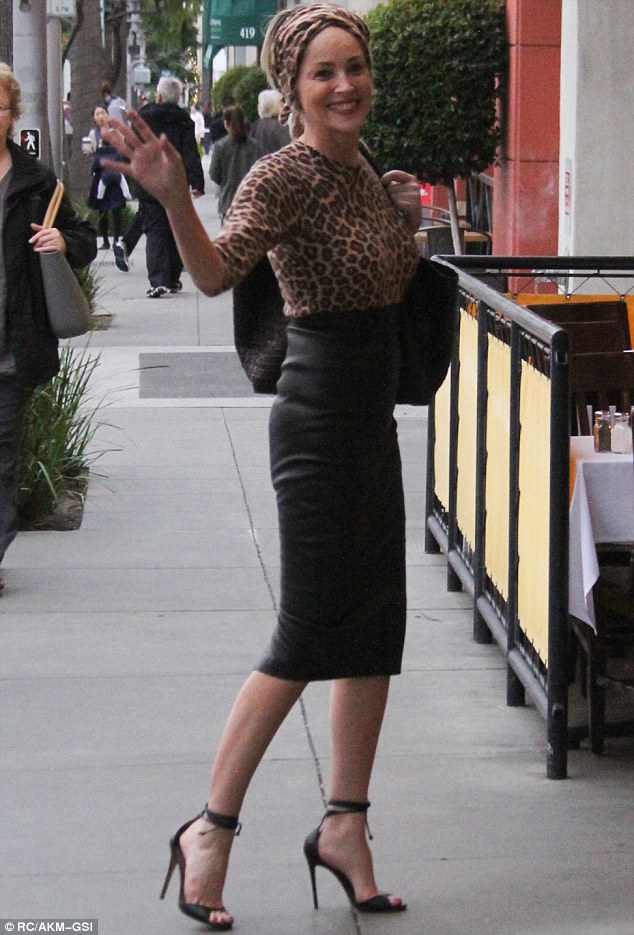 The Quick And The Dead star previously said her disastrous six-year marriage to former San Francisco Chronicle executive editor Phil Bronstein is one of the reasons she has stayed unmarried since their divorce back in 2004.
The Casino beauty said: 'Marriage was kind of a losing proposition for me.'
The Agent X star was also wed to MacGyver producer Michael Greenburg from 1984 to 1990.
The two also had a custody battle in 2003 over their adopted son Roan, who is now 16-years-old.
After her split, the Sphere actress adopted Laird, 11, and 10-year-old Quinn on her own.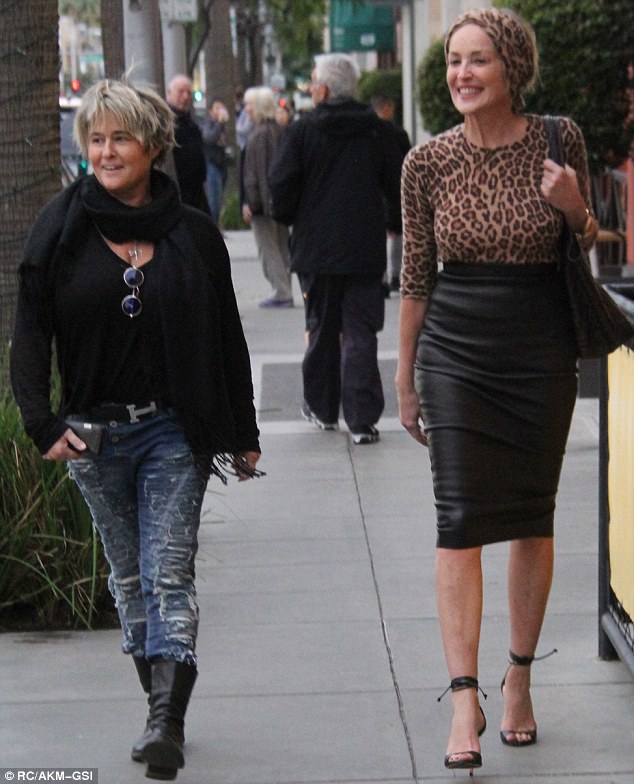 Hell bent for leather: She showcased her lithe legs in delightful derriere in a tight skirt. She was heading to dinner with a sidekick in the posh area of LA County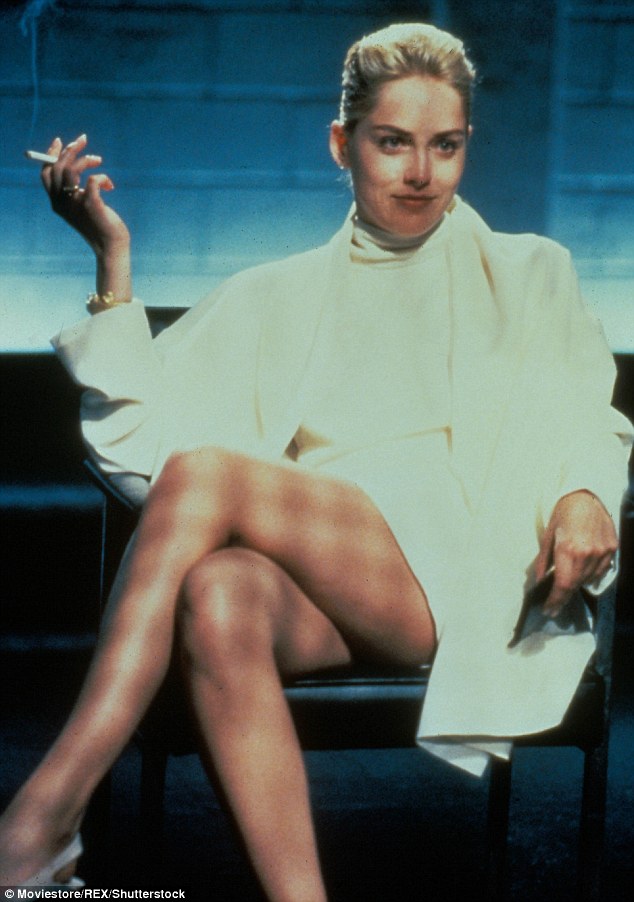 She may have appeared in scores of films but she is still best known for her notorious Basic Instinct interrogation leg crossing scene where she wore no panties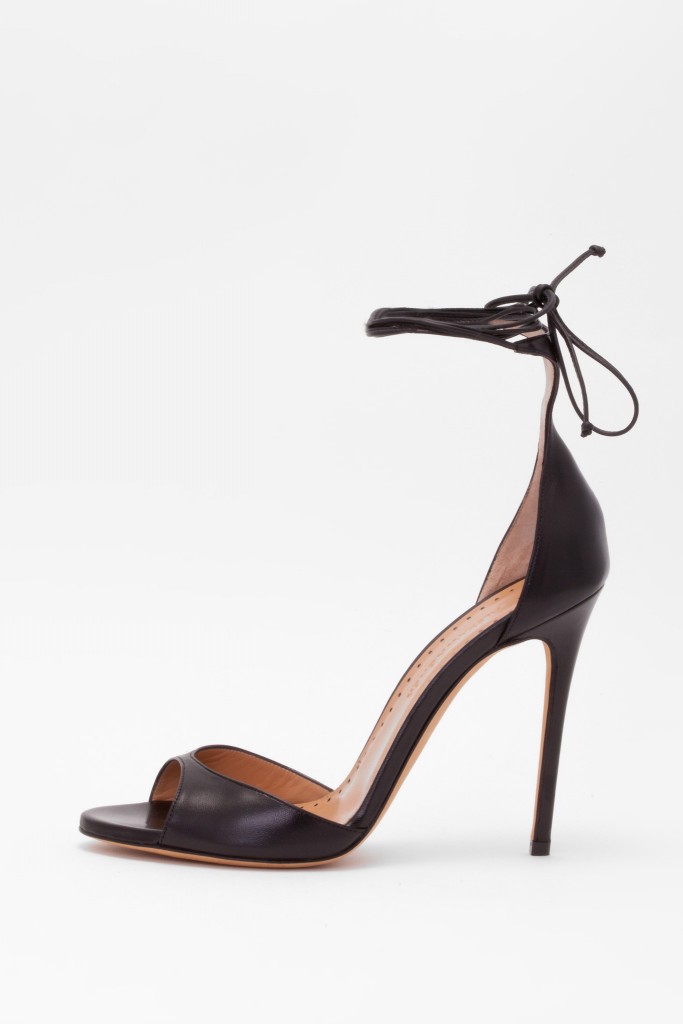 Alexa Wagner's Ashepattle Black Sandals include lace-up ankle straps. These Italian-made, open toe sandals are manufactured from 100% Lamb leather, with a suede front net design. The black nappa leather sandal has a 10 cm heel.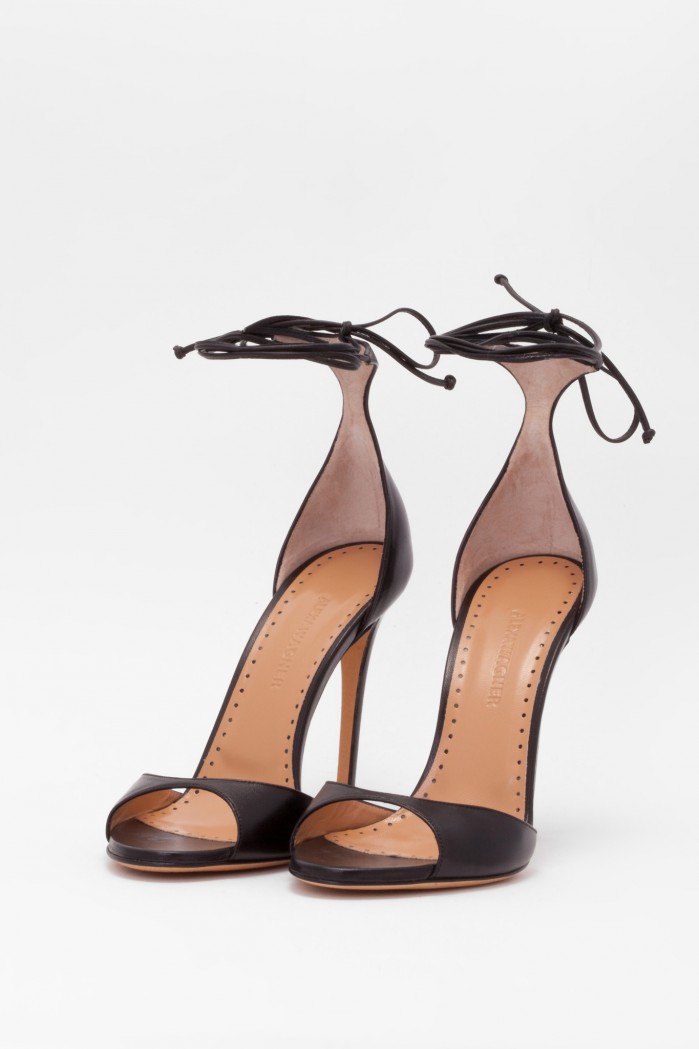 Ankle-tie heels have been huge news this season, so kudos to Sharon Stone for championing the trend and stepping out in this chic pair by Italian label Alexa Wagner. Sharon teamed her heels with a leather pencil skirt by Robert Rodriguez and a leopard print top and head-scarf for a smart meets sexy look.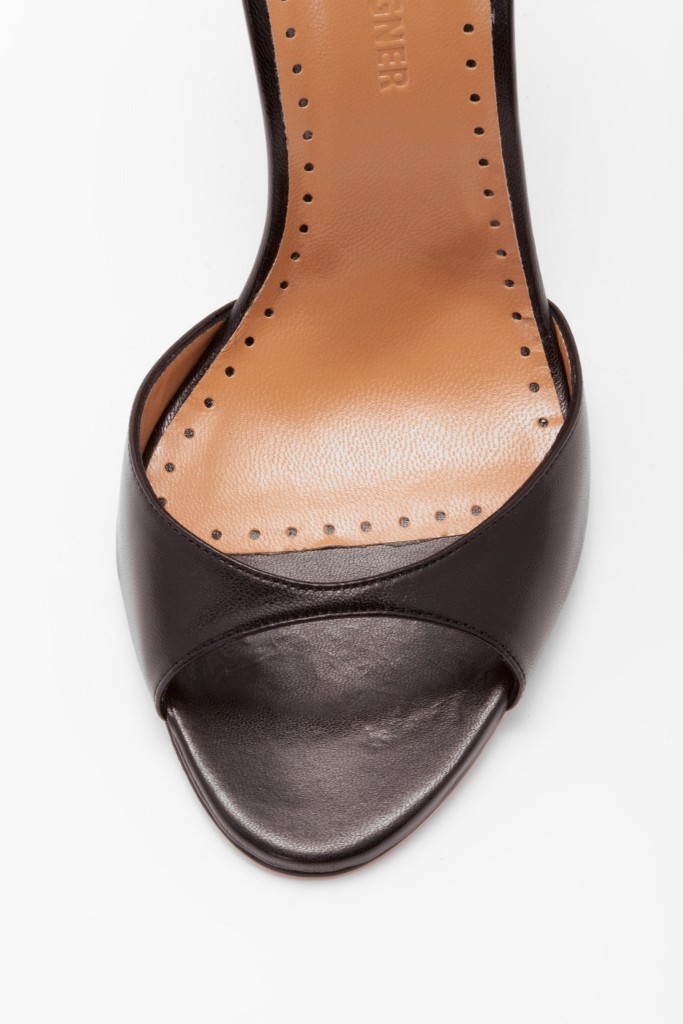 Love the ankle-tie design but can't shell out that much dough? Don't worry, look at the options below that have you covered.