It's school time! And it was the first day at school for Prince George too.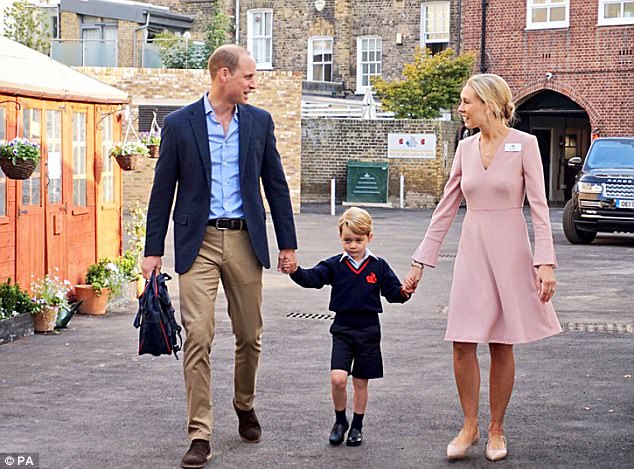 This news made headlines around the world and everyone paid attention to the shoes he wore for this important day. The eagle-eyed fashion fans have discovered the brand of the shoes George wore for his first day at school. They are moccasin style from Spanish e-tailer Pisamonas. So the Royal fashion blog What Kate's Kids Wore contacted the brand on social media profiles to ask if they were the makers behind the future king's footwear. And Pisamonas UK replied "Yes!". George looked smart and all kitted out. He perfectly wore the pair of moccasins.
The shoes were black and made of leather. If you want to copy the look of Prince George for your children that are going to start school again, it's possible because they are really cheap! Less than 60 dollars. You can find the same pair in blue (if you don't like the black color). They are elegant, premium quality and easy to combine, in Pisamonas' words. It will be a stylish back to school. It seems that the Royal Family placed the order for their child themselves, contradicting the common assumption that the royals don't pay for their own clothes. Someone said that these shoes were not the perfect match "The stitching doesn't match up to me but could be due to different sizes?" (This is the tweet of one person).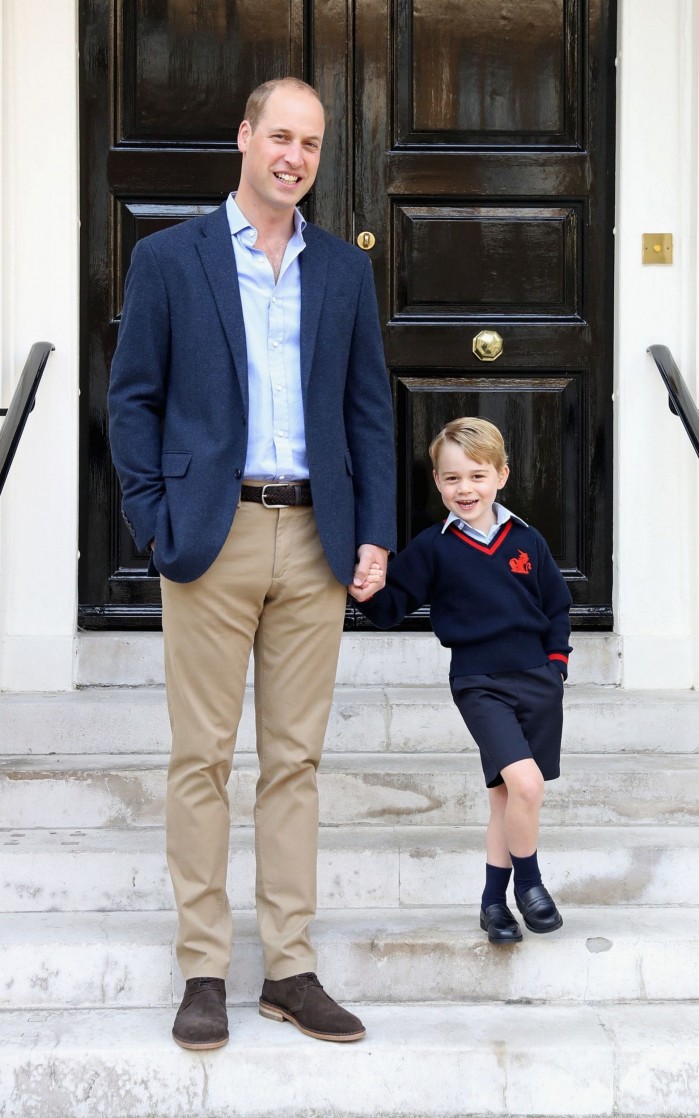 Prince George was with his father only because Kate, after announcing her pregnancy, was treated for severe morning sickness at Kensington Palace. She missed the first day of school of her first child.
Pisamonas said that they are happy to see their designs endorsed by Prince George. They commented on a 2015 family portrait of the Cambridges writing: "We'd like to share Prince George's look with little leather shoes".