Ferne McCann made sure all eyes were on her at the Batman vs Superman premiere in London on Tuesday. She literally upstaged the main cast with her unapologetic display of nakedness.
For the occasion, the former TOWIE star slipped into a sheer black frock that showcased her bare derriere. She wore a g-string with the dress so you could say she was displaying more than what was necessary.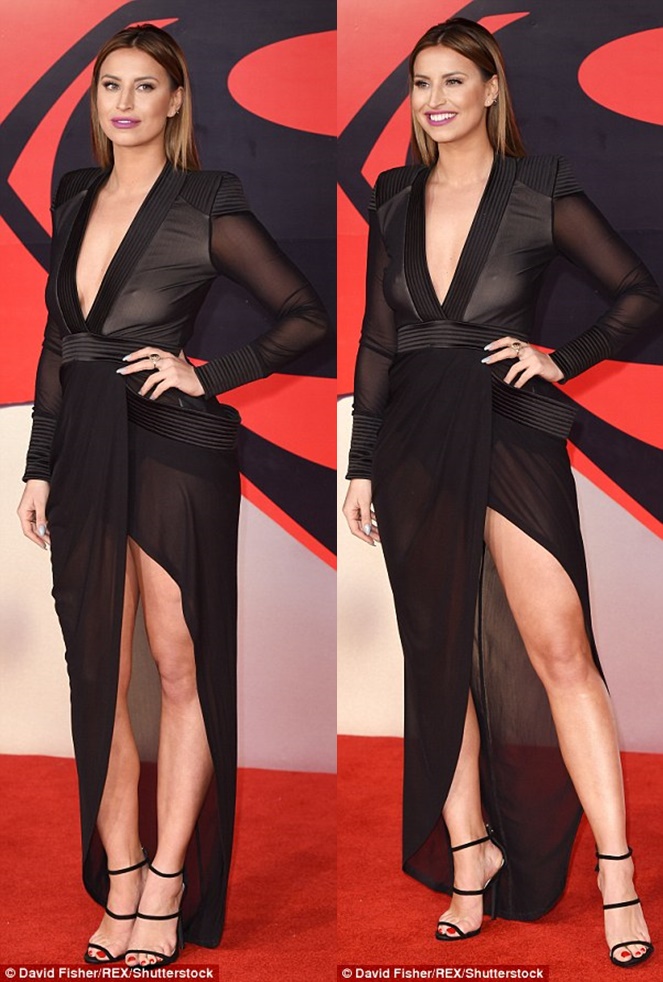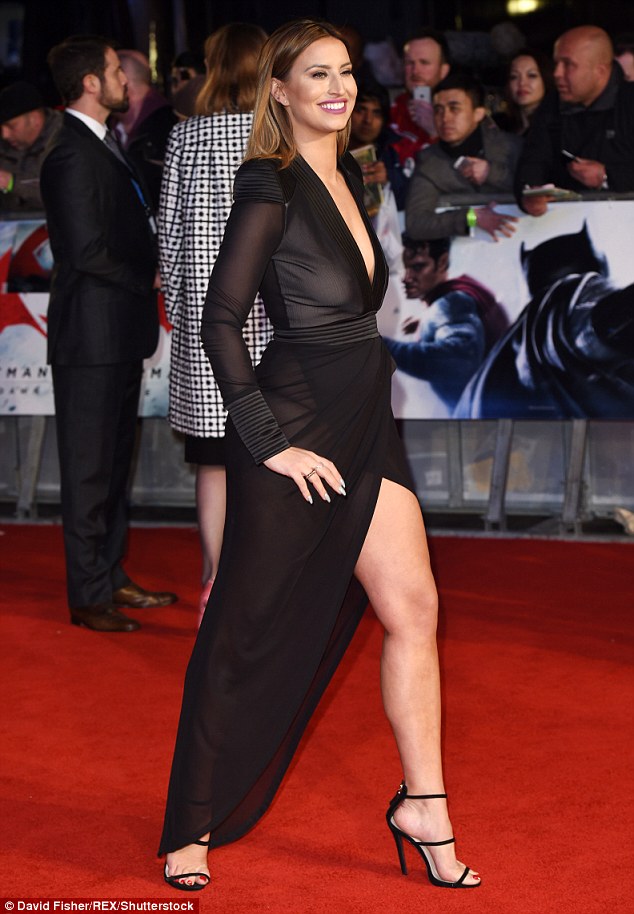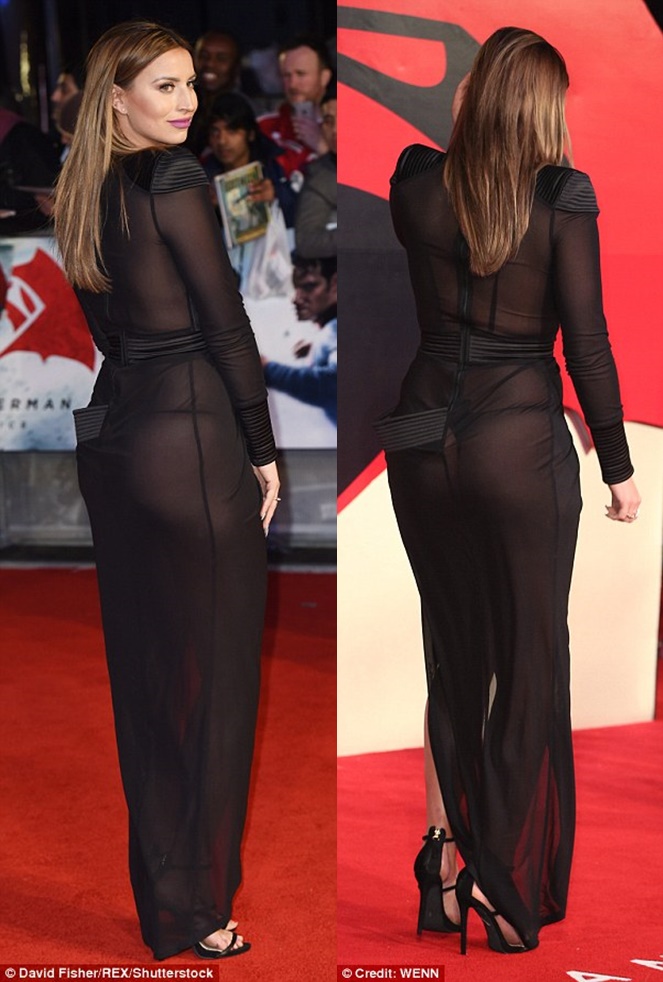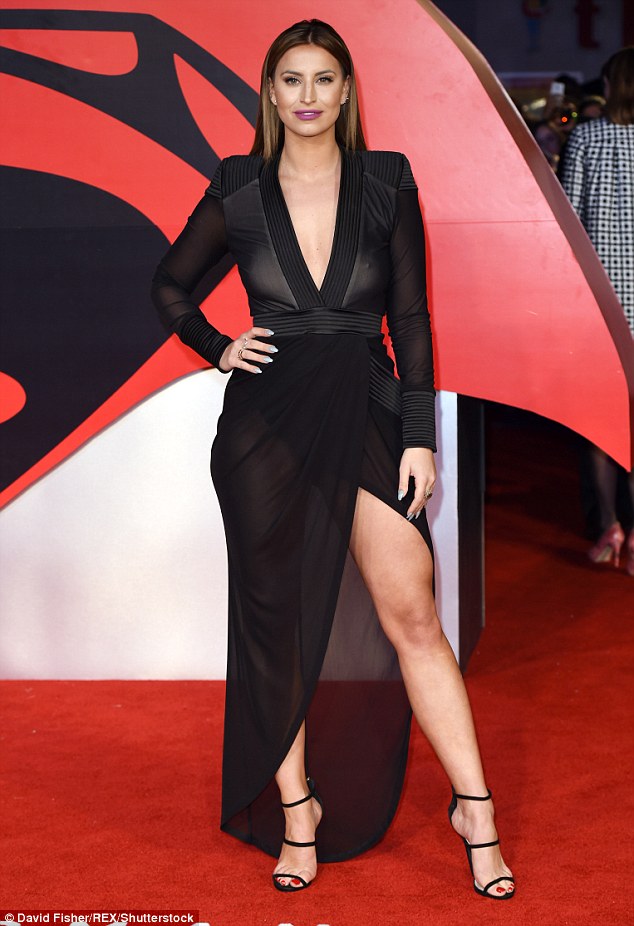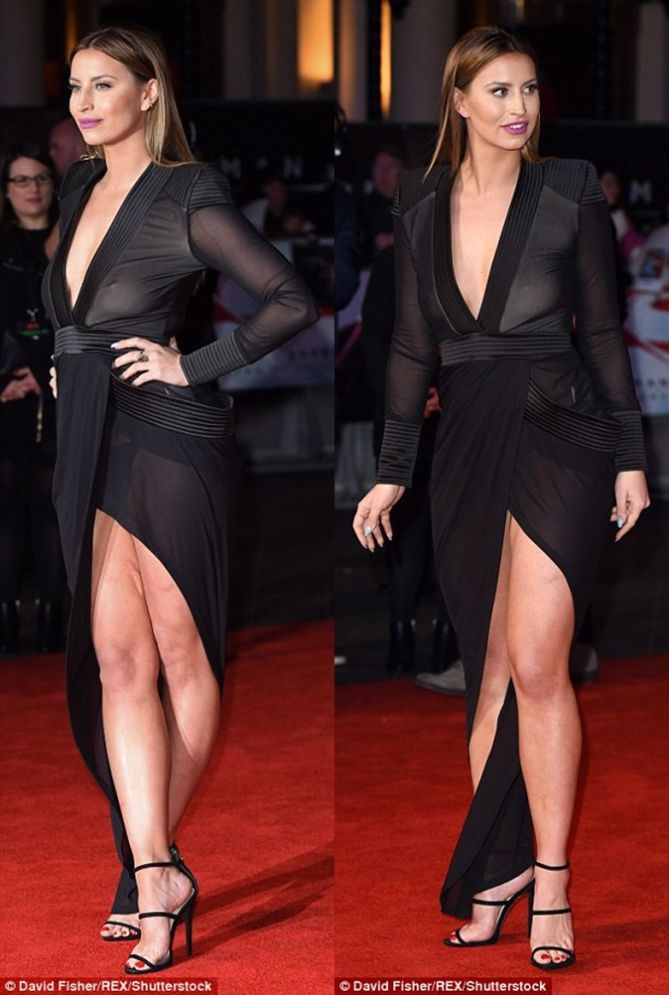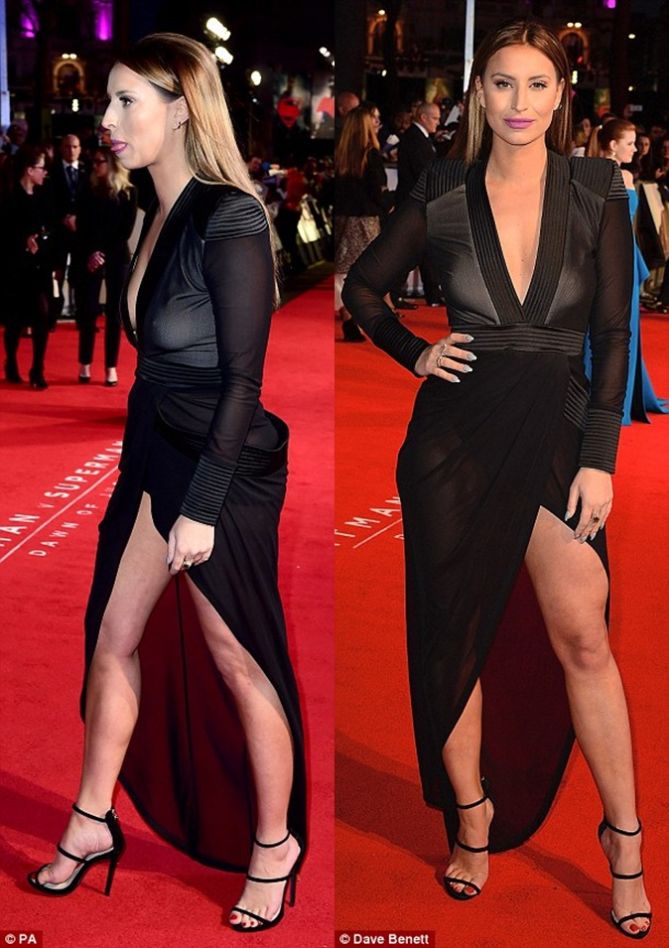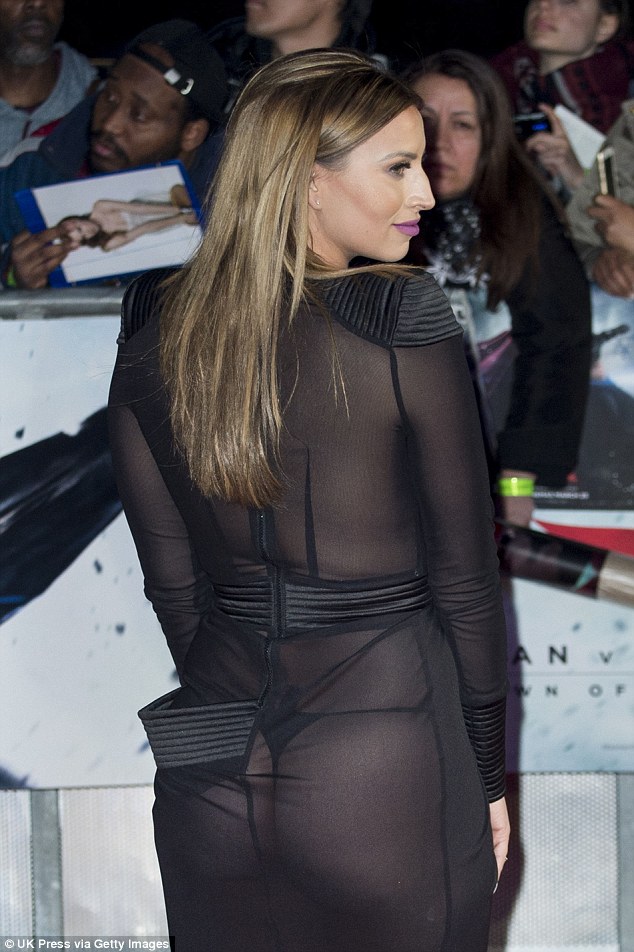 Ferne McCann displays a little too much of her derriere as she attends the premiere of Batman vs. Superman in London on March 22, 2016
So what are your thoughts on Ferne's latest red carpet attire? Do you think she should have worn something less, er, risqué? I don't know what she was thinking. Was she hoping Henry Cavill would take a glance or two?
Ferne's dress is the Zhivago Eye of Horus gown. It retails at a £360 at Spotted on Celeb. The top front of the dress is actually lined, so the idea is you wear it with granny panties and that's it.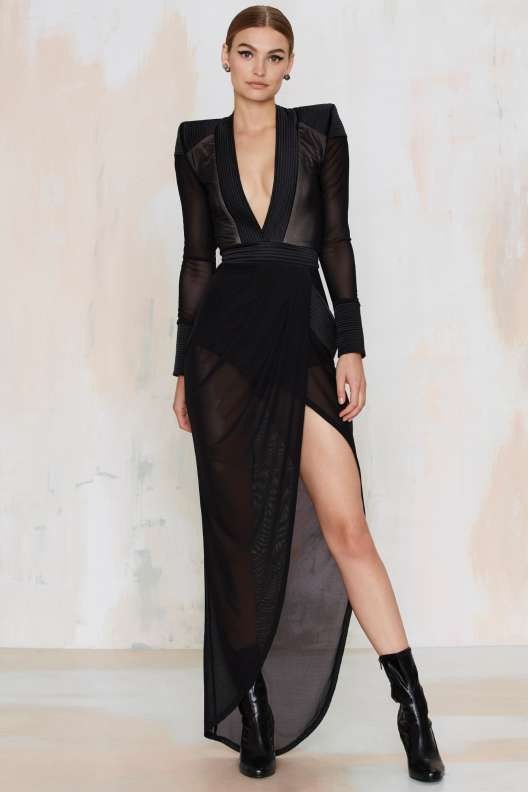 Zhivago Eye of Horus Gown in Black Mesh, £360
As for Ferne's sandals, correct me if I'm wrong, but they remind me of Giuseppe Zanotti's triple-strap sandals. If I'm not mistaken, the style name is "Coline":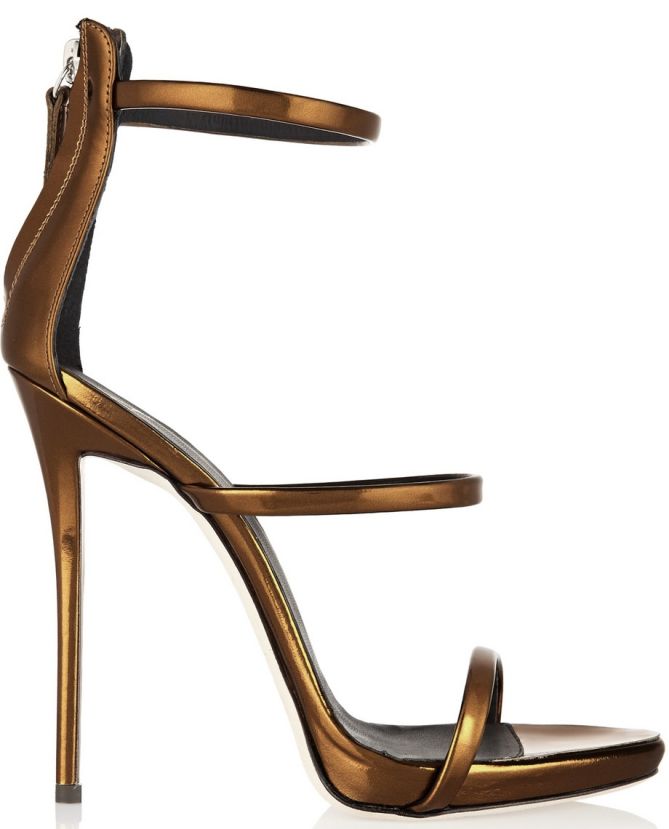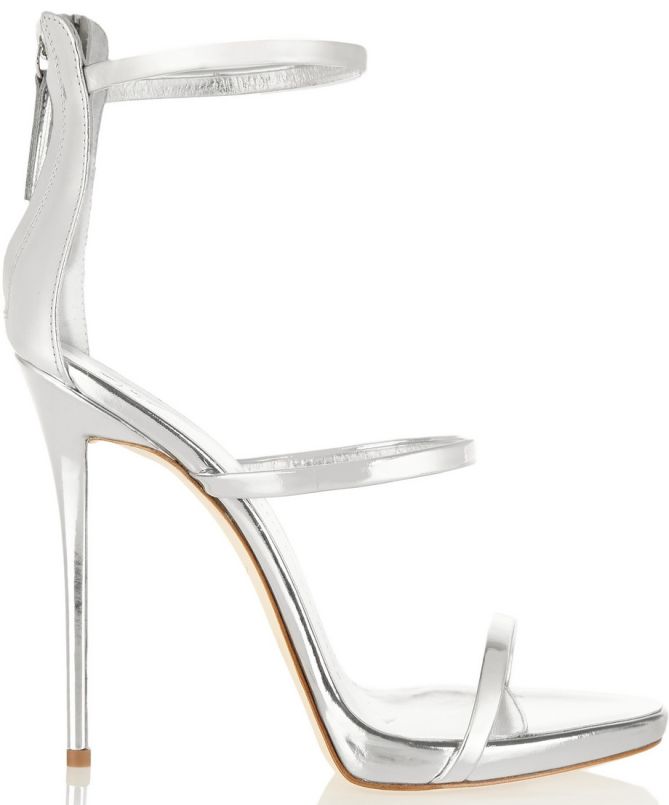 Giuseppe Zanotti Triple Strap Sandals, $860
Is my hunch right on target? I would say so. Yes?
You can find the Coline sandals at Net-A-Porter. They retail at $860. I couldn't find them in Ferne's black suede, but they are available in bronze, silver, and nude.