Fergie's rendition of uniform dressing includes daisy dukes worn with a tight tank or shirt and some kickass boots or sneaker wedges. She also loves to wrap a shirt or scarf around her hips.
If you follow the singer's style closely, then you'd know it's her go-to getup. It gets old after a while  and watching her wear the same thing will certainly make you wish she'd take a break from it. Fortunately, Fergie did just that for the flight she took from Lisbon to Los Angeles on Tuesday.
Instead of daisy dukes, Ms. Ferguson wore black skinny jeans and a black t-shirt for the plane ride. She also topped off the combo with a textured cardigan, a cute hat, and black sunglasses. To pull the whole outfit together, Fergie wrapped a star printed scarf around her neck and wore two-tone booties.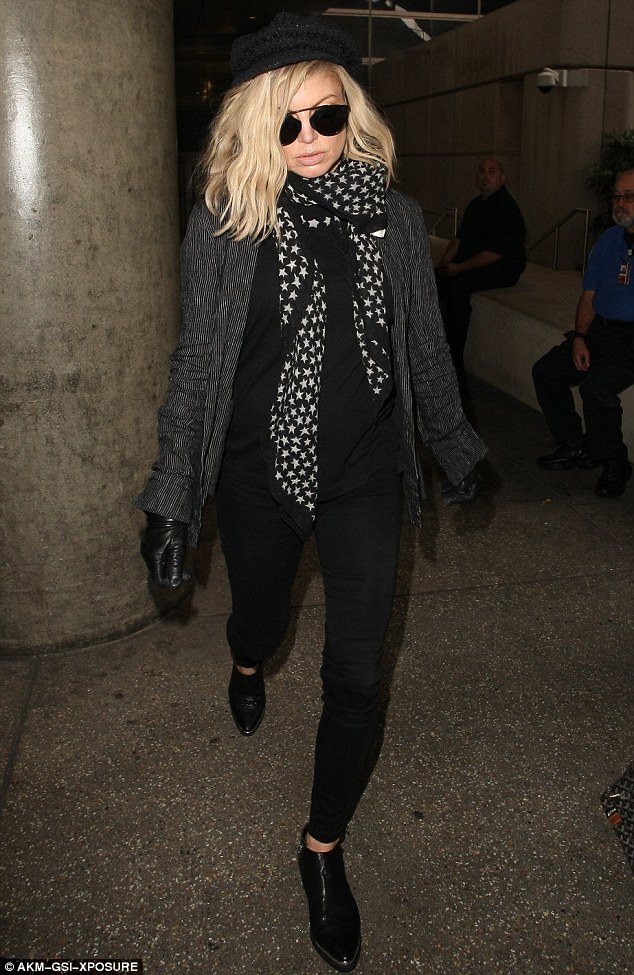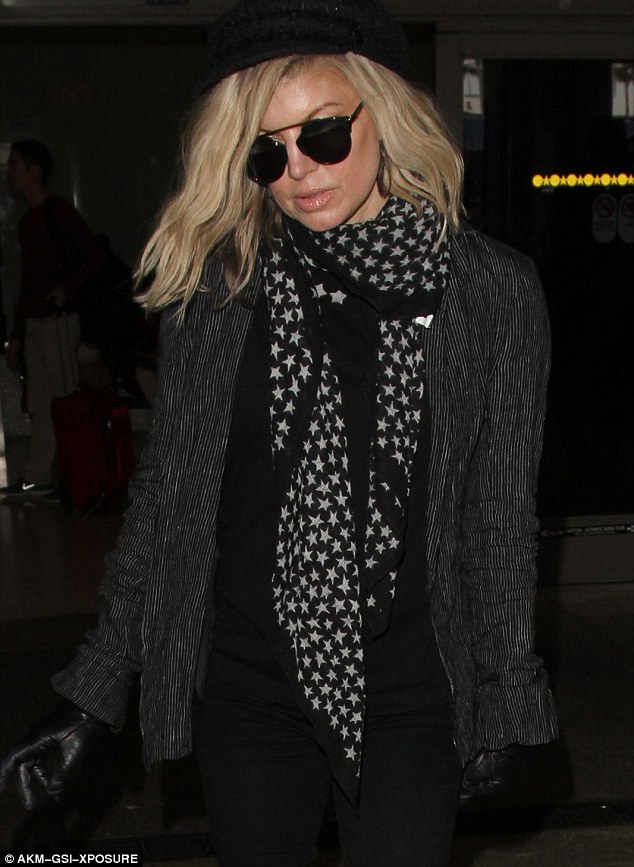 Fergie arrives at LAX after her concert in Lisbon on May 31, 2016
I think it's refreshing to see her this way. Would you agree?
By the way, if you fancy the star printed scarf and sunglasses, they are from Saint Laurent and Dior, respectively. The scarf is sold out online, but you can score the specs over at Nordstrom.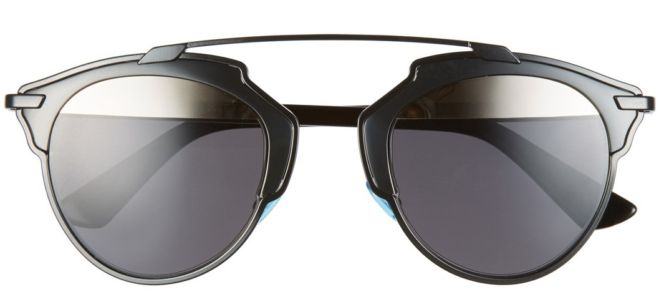 Dior So Real 48mm Sunglasses in Black, $620
As for Fergie's black boots, they're from her namesake shoe line. Dubbed as "Indigo", the pair boasts two-tone uppers crafted from stamped and smooth leather materials. They also feature chunky studs on the sides, as well as metal-plated tips at the toes and heel tips. They look fierce, but the best part about Fergie's boots would be the price — an affordable $110. You can even grab them for much less over at Bluefly. What are you waiting for?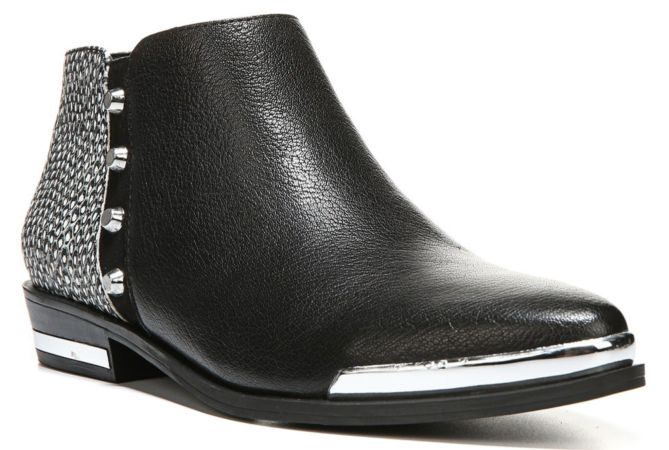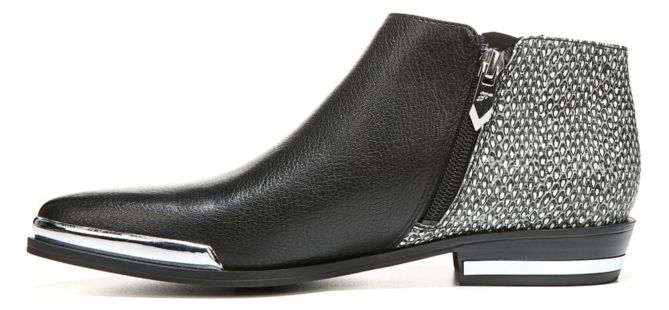 Fergie Indigo Boots, $80 (was $110)