It's been a while since we've featured Fergie here on Shoespost. For some reason, the Black Eyed Peas vocalist hasn't been as visible of late, and we can probably blame that on the papz who prefer to take snapshots of Kim Kardashian and girls-of-the-moment like Kendall, Kylie, and Gigi (Hadid).
Now back to Fergie, the singer was spotted showing off her extremely toned legs while out and about in Santa Monica late last week. Her getup for the day included a sheer sequined top teamed with black shorts and a black jacket tied around her waist. Several cocktail rings adorned her fingers while mirrored eyewear kept her eyes hooded from the photographers. A logo tote and a pair of black high-top wedge sneakers were her finishing touches. Altogether, it was an attire that was sporty and edgy all at once. I can't say it was her best, but she looked undeniably cool.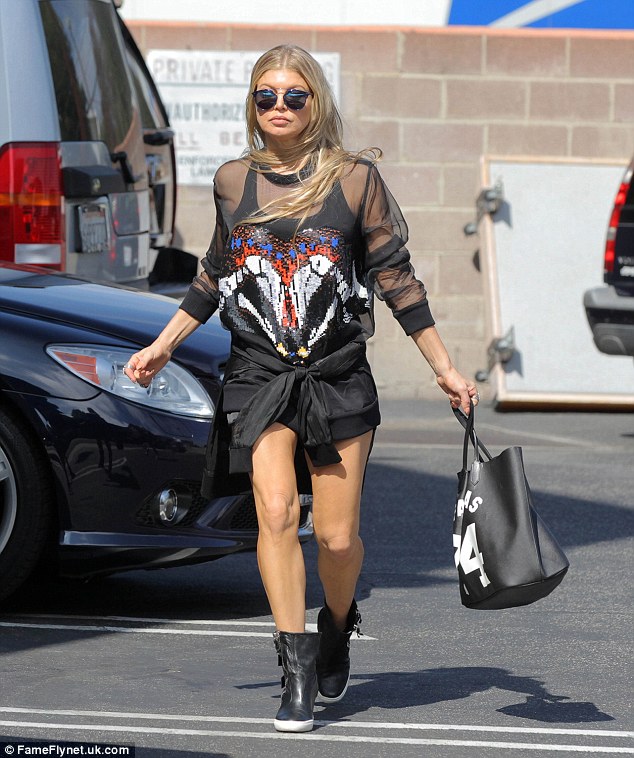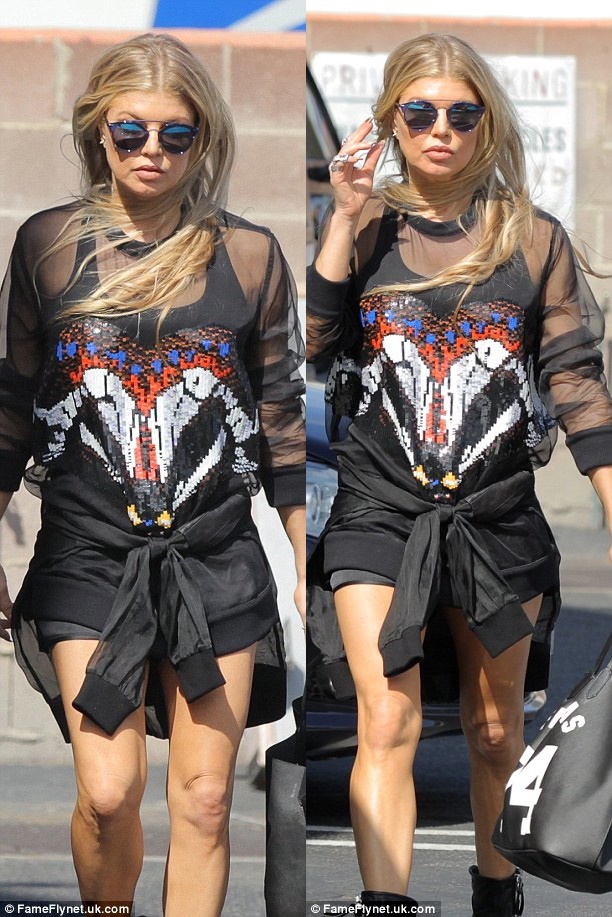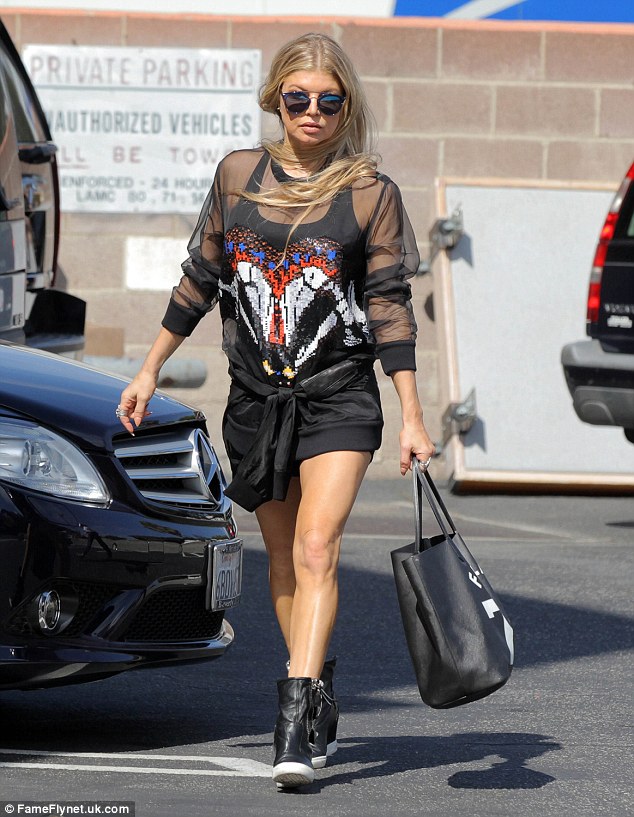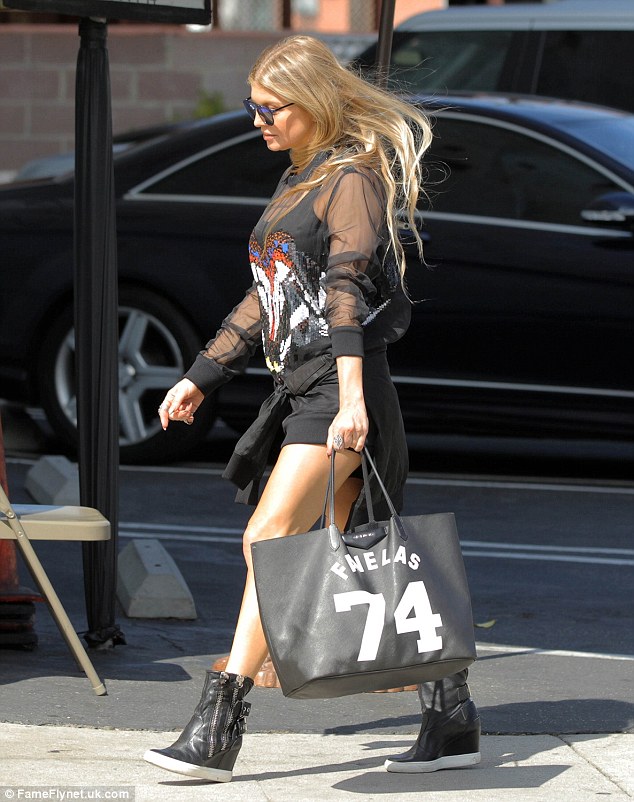 Fergie runs errands in Santa Monica, California, on July 3, 2015
Do you like Fergie's outfit, or are do you think she should have worn something more glamorous?
I think she looks alright. Don't you?
Sure, I agree. I myself would love to see her look a little more polished, elegant, and sophisticated. I mean, she is no twenty-something after all, but that's not Fergie's style.
I've yet to find the deetz on Fergie's sequined sweater, but I do know that the tote is from Givenchy  and that her sneakers are from Giuseppe Zanotti. They're the same pair she wore December of last year. Dubbed as "Courtney", the sneakers feature genuine leather uppers, 3.5-inch-tall wedge heels, buckled straps and zipper details on the tall shafts, as well as thick rubber soles.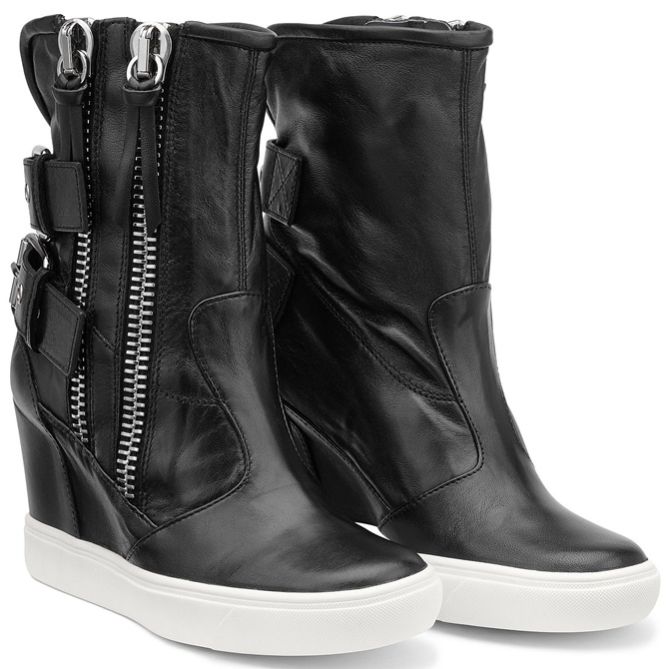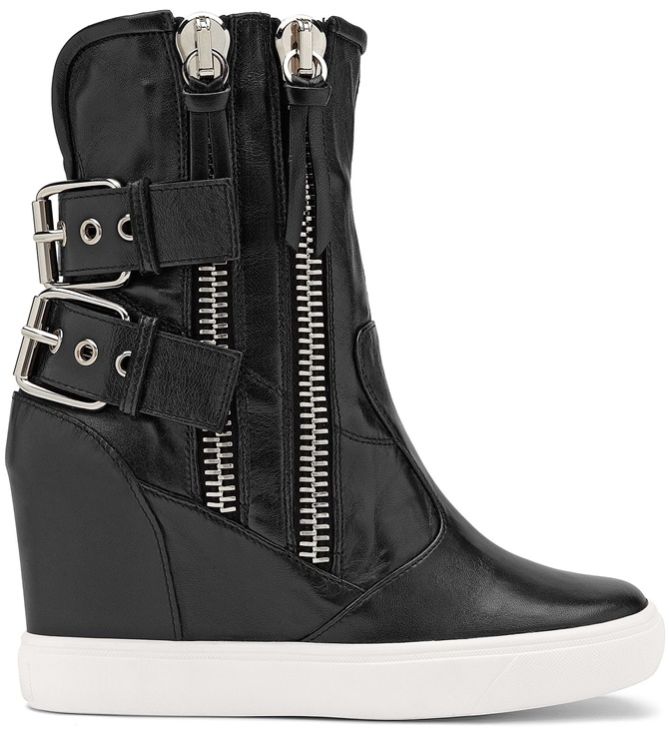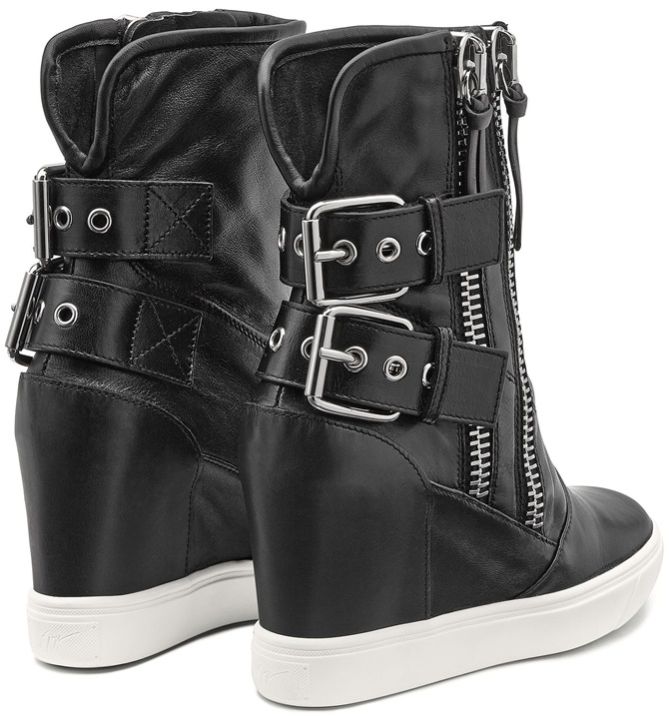 Giuseppe Zanotti Courtney Wedge Sneakers, $995 (sold out)
As I've mentioned in my post last year, they remind me of snow boots. The Courtney sneakers are no longer available, but if you dig the design, might I suggest a more interesting alternative, also courtesy of Zanotti? Check out these multi-buckled sneakers from the designer: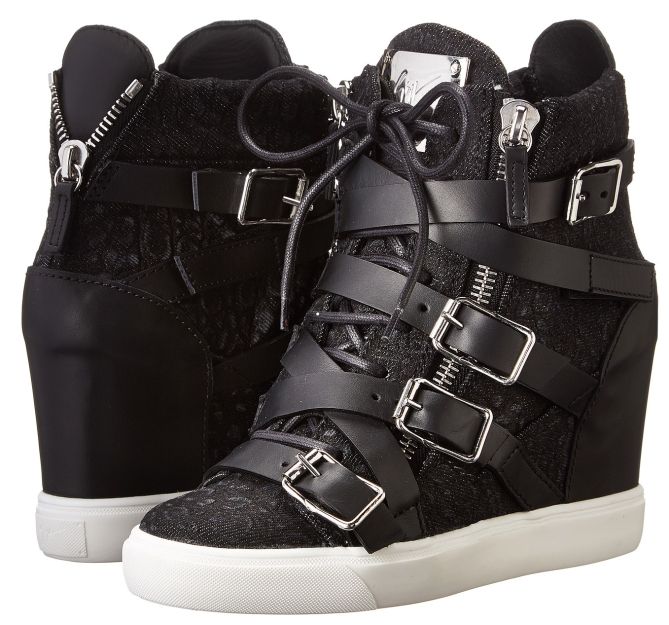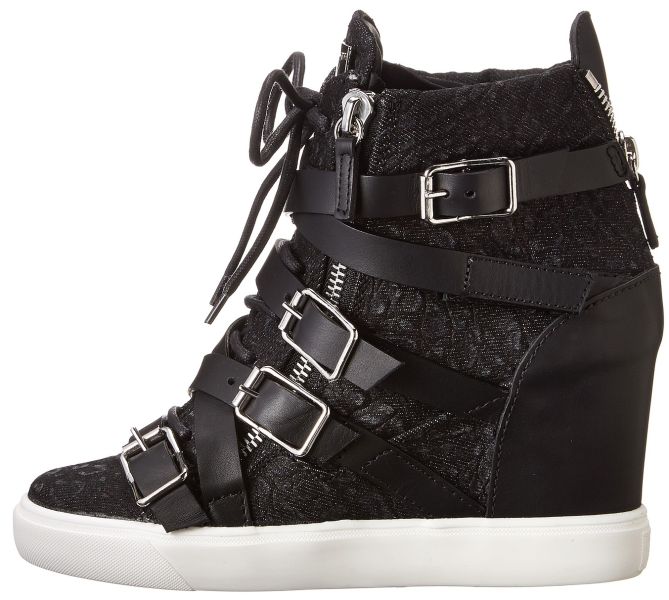 Giuseppe Zanotti Buckled Wedge Sneakers, $1125
Not a bad option. Would you agree?
They're crafted from a mix of textile and leather, which I love because they have more depth and texture. Price-wise, they're more expensive than the Courtney, but in exchange, you get all the extra details. Wear the sneakers with black shorts and a black sweater to steal Fergie's style.