Fergie has been looking extra trim these days, and I'm guessing it's because she just released a new single.
During the 2014 Emery Awards held in New York on Wednesday, the former Black Eyed Peas vocalist arrived at the event in a short glittery number that made her look even slimmer. Her dress, which was padded on the shoulders, came with gold chevron patterns that made her waist seem to disappear. And as if the glimmering frock wasn't already enough, Fergie also teamed her outfit with a gold box clutch and a pair of ankle-strap sandals detailed with gold chains on the straps.
Basically, she went extra glam for the occasion. Check out Fergie's getup below then tell me if you approve: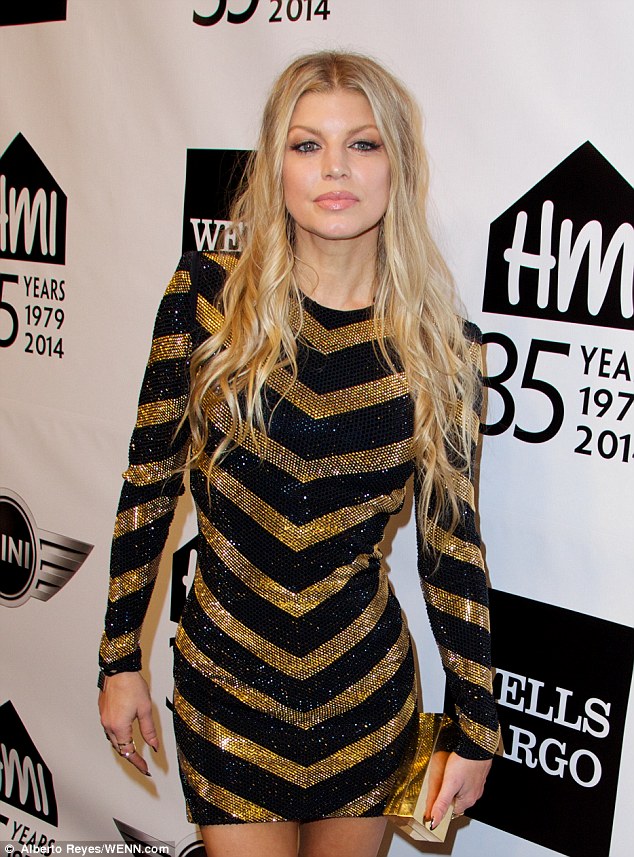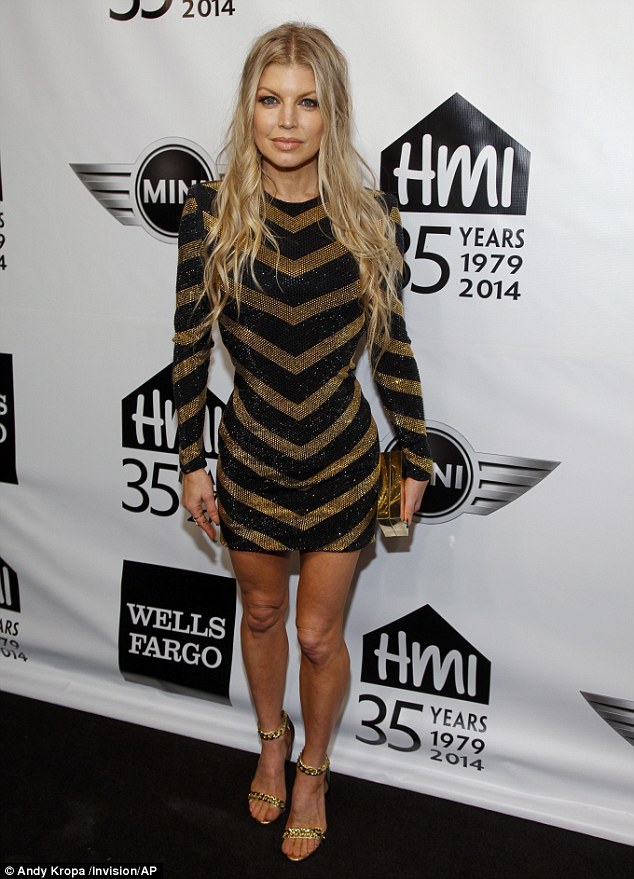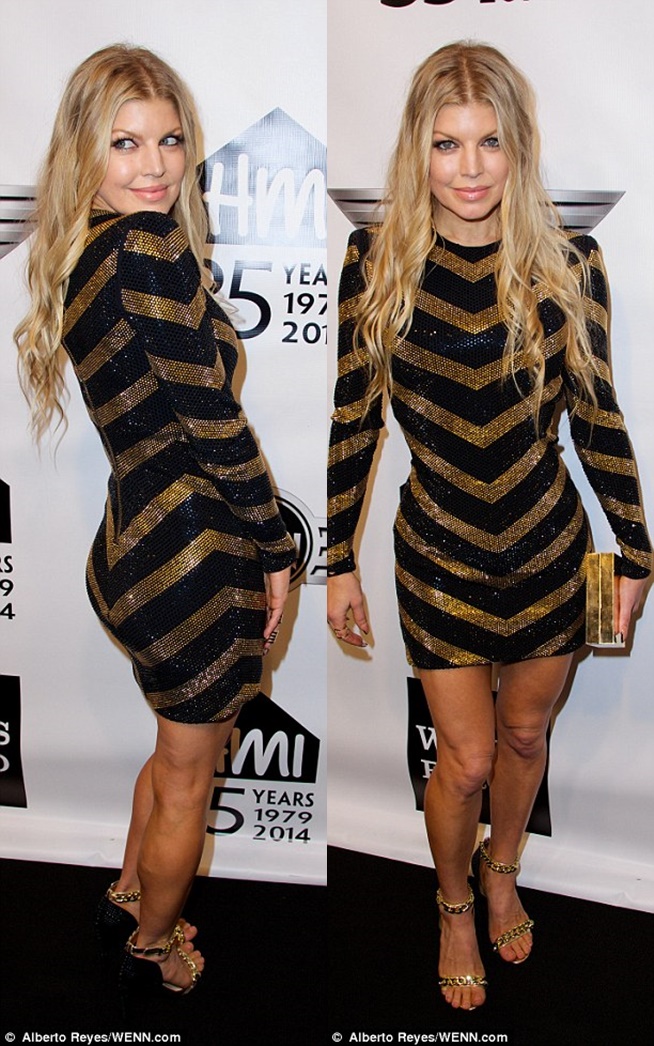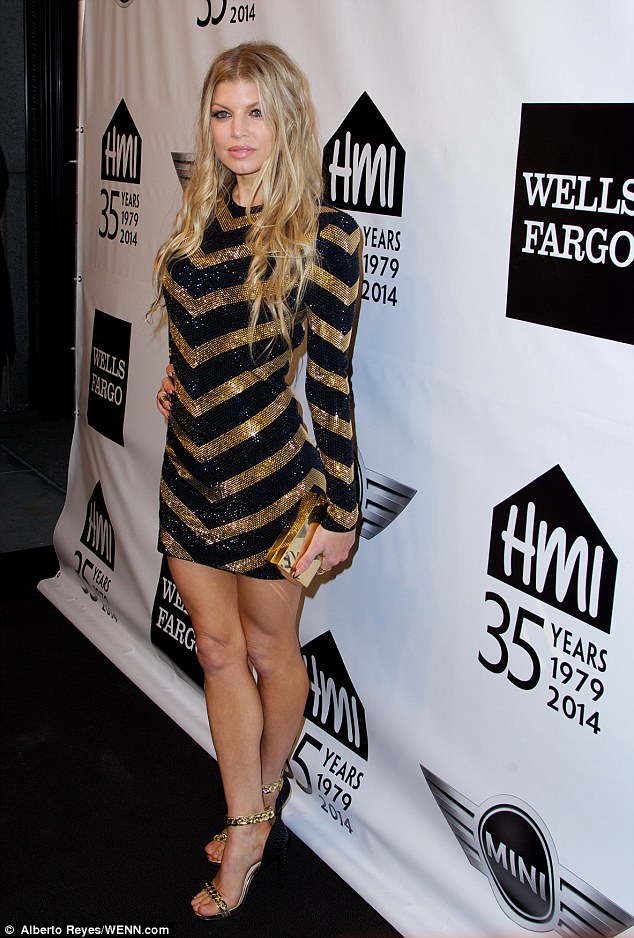 Fergie flaunts her tiny waistline at the 2014 Emery Awards held in New York on November 12, 2014
Well, what's the verdict, do you approve?
I think the outfit is gorgeous, and I'm quite intrigued by her chain-detailed sandals. However, that extremely tiny waist of hers looks weird. Would you agree?
Maybe those shoulder pads are doing their magic, noh? Or perhaps she's got a corset underneath that dress. What do you think?
Waistline aside, I thought I'd talk a bit more about Fergie's sandals. They're the "Razor" from her own shoe line. Here's a closer  look at the pair. These sandals are decorated to the hilt. Even the heel cups and counters are bedecked with studs: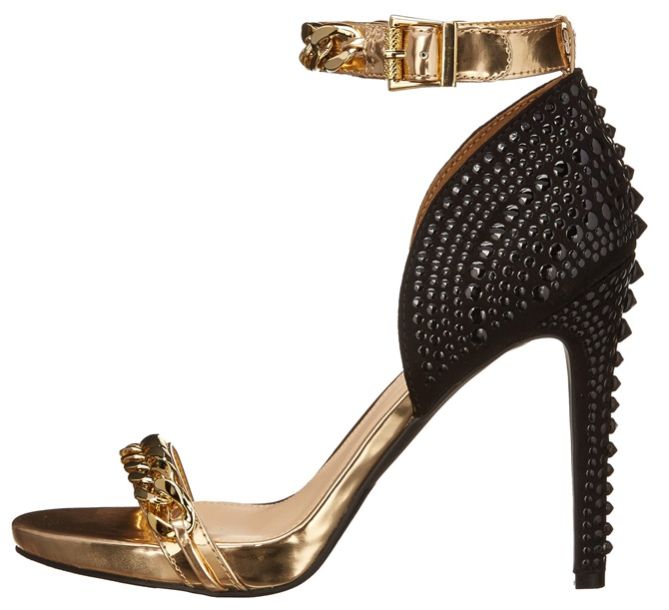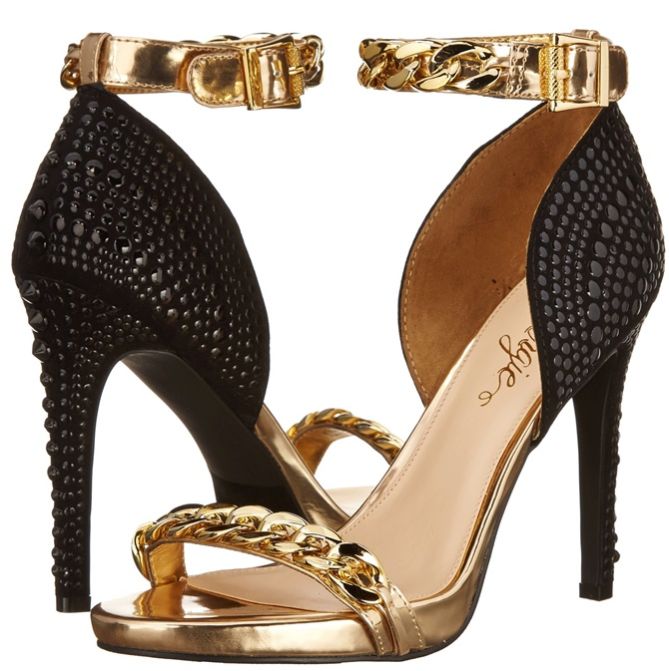 Fergie Razor Sandals, $110
Aside from all the add-ons, the Razor sandals also feature 4.5-inch-tall heels and 0.75-inch-thick platforms. You can easily purchase them online via the Fergie Shoes website, Zappos, Famous Footwear, and Macy's. They're also available in black-and-white combination (which I actually prefer). A pair will set you back an affordable $110: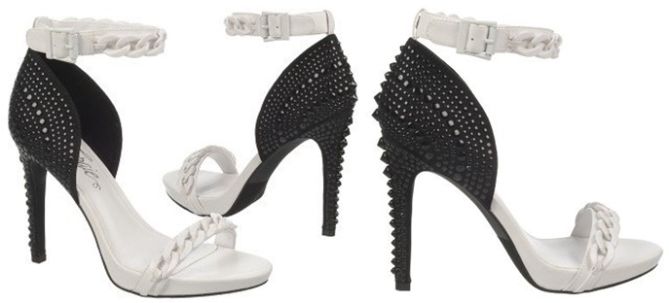 Fergie Razor Sandals in Black-White, $110