Perhaps, Felicity Jones is one of the most glamorous and best dressed stars in the red carpet during the start of the year. She'd been taking the on-lookers and the crowd with so much awe of her beauty and glam on the red carpet. Recently, she attended the 2015 Producers Guild Awards held at the Hyatt Regency Century Plaza in Los Angeles, California, looking extra radiant.
Felicity wore a silvery blue-embellished piece from Valentino's Pre-Fall 2015 collection. The sheer silver gown embellished with silver sequins and jewels really looked just perfect for her. She added some perpetual glow on this look by putting on light pink glossy lip and minimal makeup. She finished off her look with a Guiseppe Zanotti Metallic Leather Mule Sandals which features a molten metallic purple leather, wide cuff and skinny toe strap plus a 110mm stiletto heel.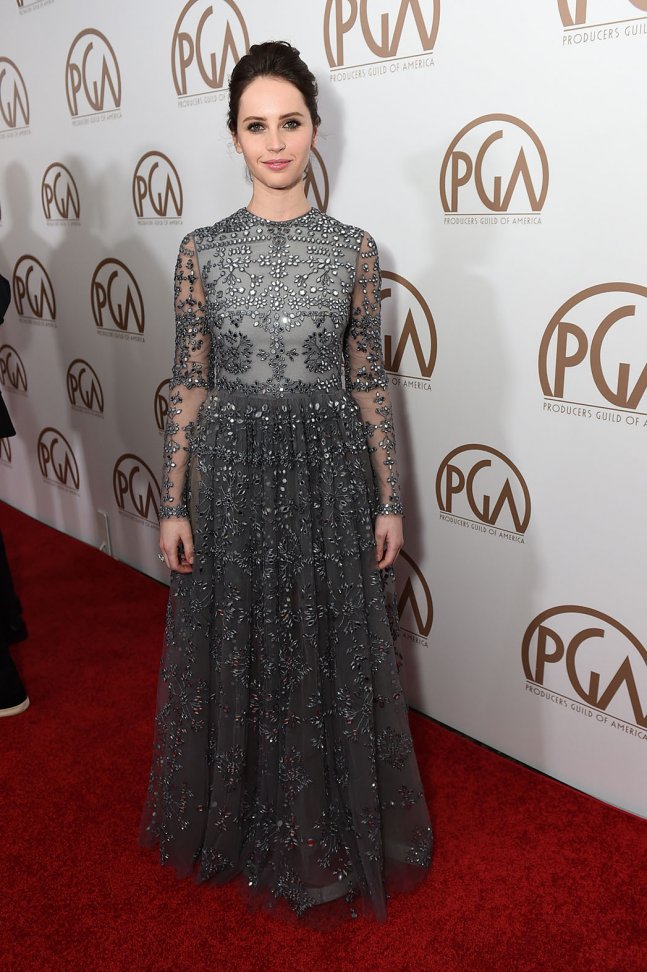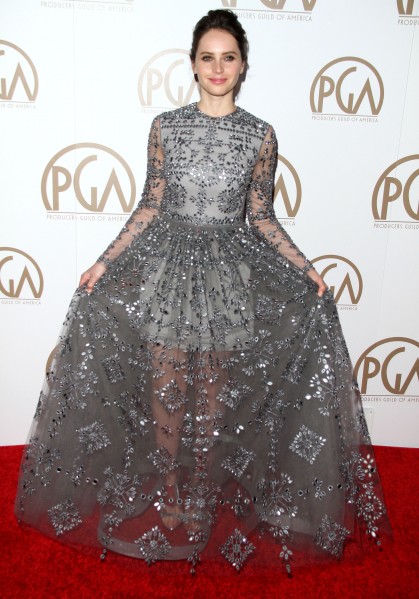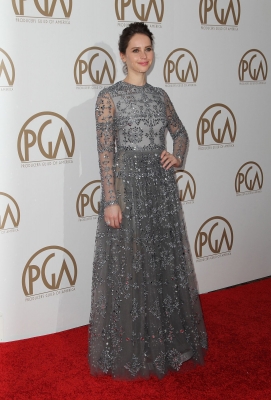 Felicity was recently honored at the 30th Santa Barbara International Film Festival with its Cinema Vanguard Award alongside co-star Eddie Redmayne for their film, The Theory of Everything's. Speaking about their chemistry, she explained: 'We have very similar ways of working. We both like to have lots of preparation, so a lot of it was just being in a rehearsal space in London and making mistakes and trying things out, and earning each other's trust.'
Felicity Jones is actually no newbie in the acting world. She's been acting since the tender age of 11 after landing in a role in hit children's TV series The Worst Witch. She's been around for almost 20 years, thus she finds it frustrating when people still label her as "the new actress."
Oh well, maybe more movie exposure can do better for you, dear Felicity.
By the way, Felicity's metallic open-toe sandals is from Guiseppe Zanotti and it is available in purle, gold and silver colors.