Pom pom are everywhere this year from head to toe and Pixie Lott knows it better. Since her debut the starlet outfits are always a step forward. A true inspiration for fashionistas. Pixie was spotted on a night out with a recent outfit wearing pom pom on her feet.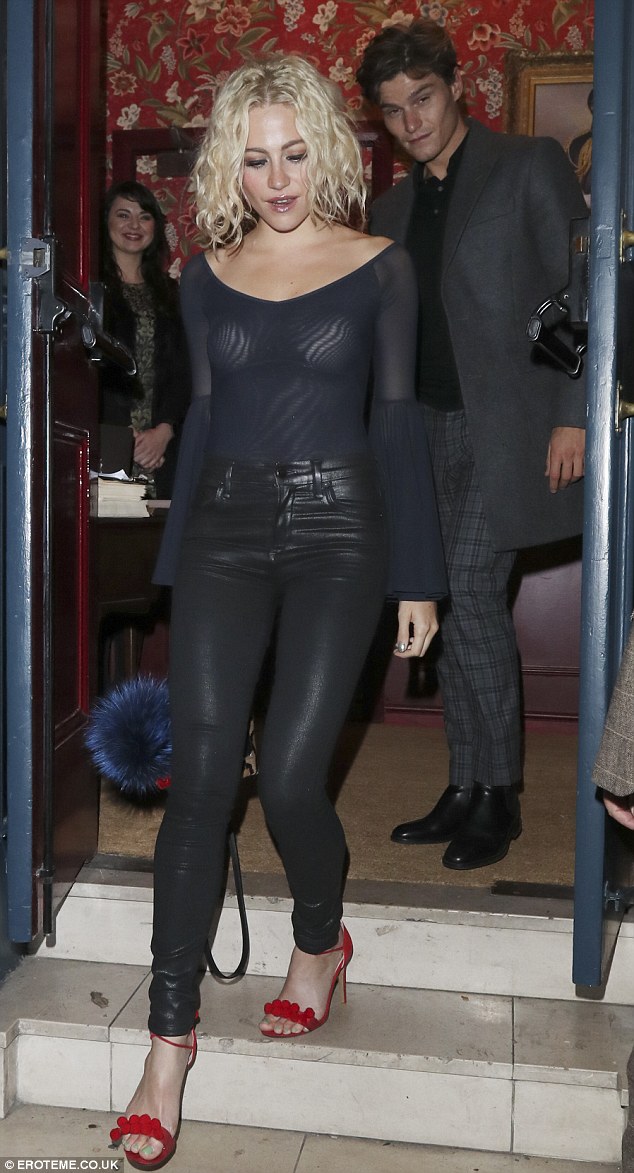 She was spotted with her model boyfriend Oliver Cheshire outside Albert's NightClub. She looked stunning with a total black outfit except for the accessories: a leopard bag and red sandals. Pixie teamed a black bell sleeves top with skinny leather pants that underlined her toned legs.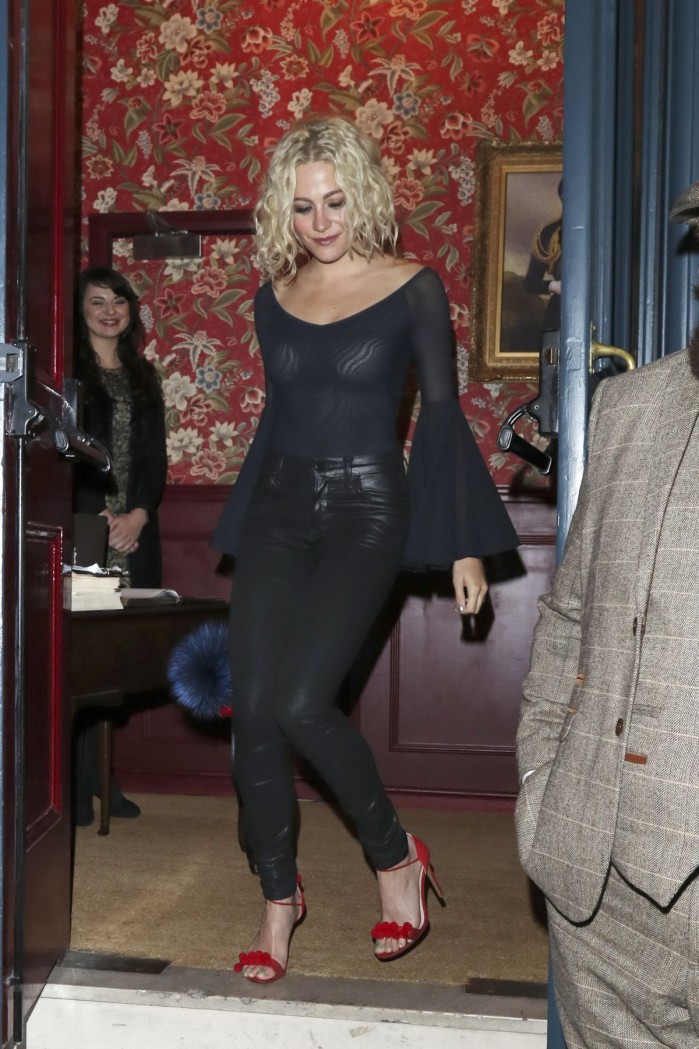 She showed off her bra under the transparent top. She isn't shy! For her hair she chose to stay natural with blonde boho locks. The make-up was in line with her outfit: smokey eyes and a shiny lipgloss. For the nail polish mirror nails for hands and neon green for her pedicure.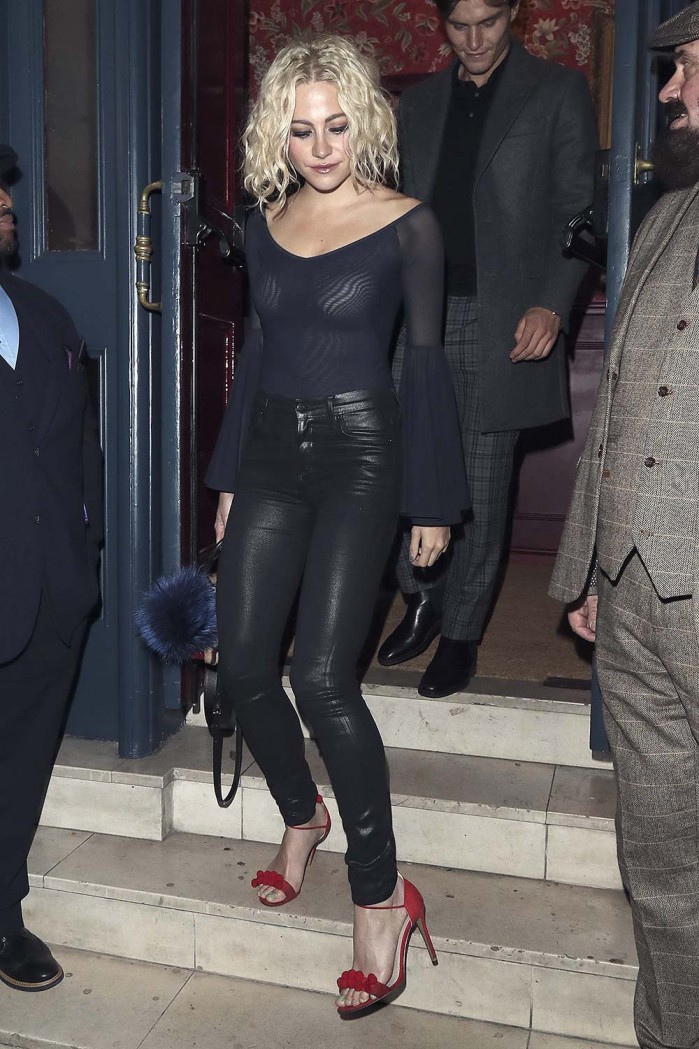 The couple seemed happy together and give big smiles to cameras.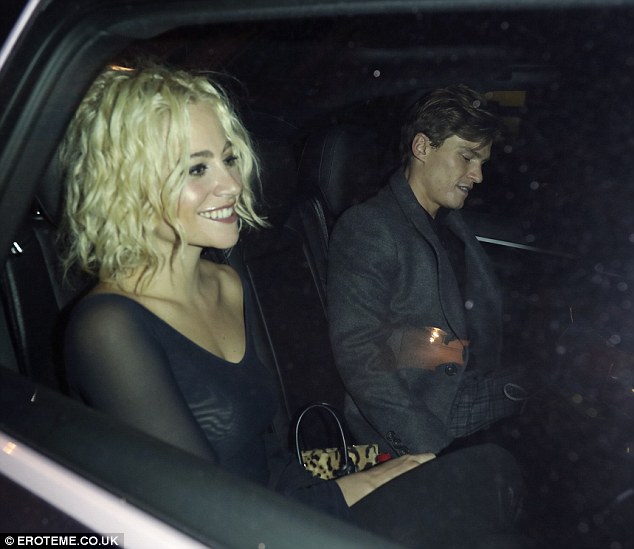 She chose Aquazzurra red heels with an high price tag. This kind of sandals comes from last summer and are sould out but you  could copy for less reading below our option that is from Public Desire found on Asos. You could match this kind of boho sandals with long dresses for the upcoming festive season.