Michelle Heaton attended the premiere of new children's film The Jungle Bunch with her daughter Faith of five years old and her son Aaron of three.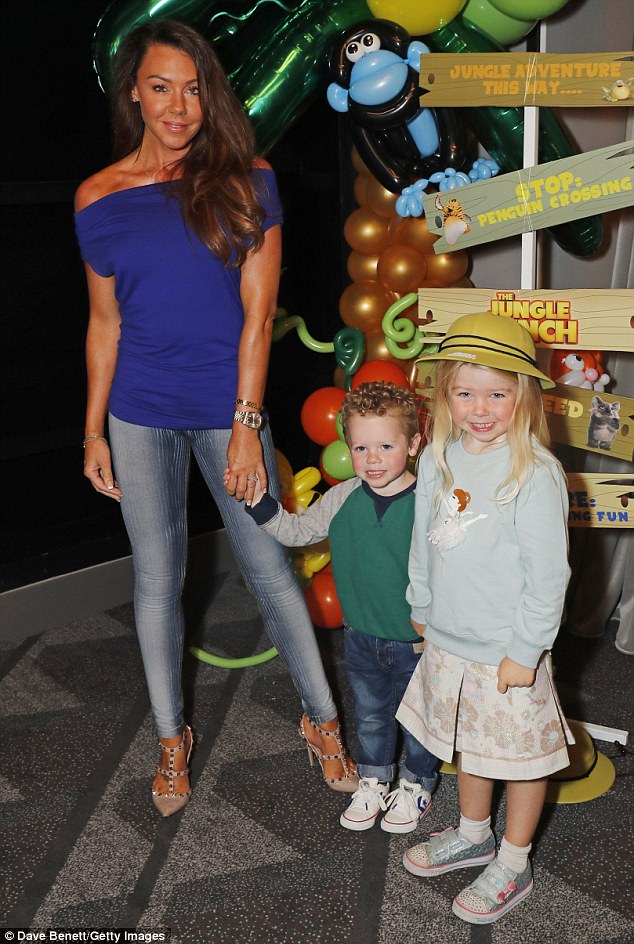 We know that she is a fitness fanatic, she always shares a ton of selfies from her gym sessions on her Instagram profiles. So she was really confident when last Sunday she showed off he beautiful figure in a great outfit while she posed with her family at Vue Leicest Square. Let's have a look! She had a slinky off-shoulder top matched with skin-tight jeans. The blue top skimmed closely against her flat stomach and tiny waist. She is always really glamour. At her feet she wore an amazing pair of shoes: studded nude heels by Valentino.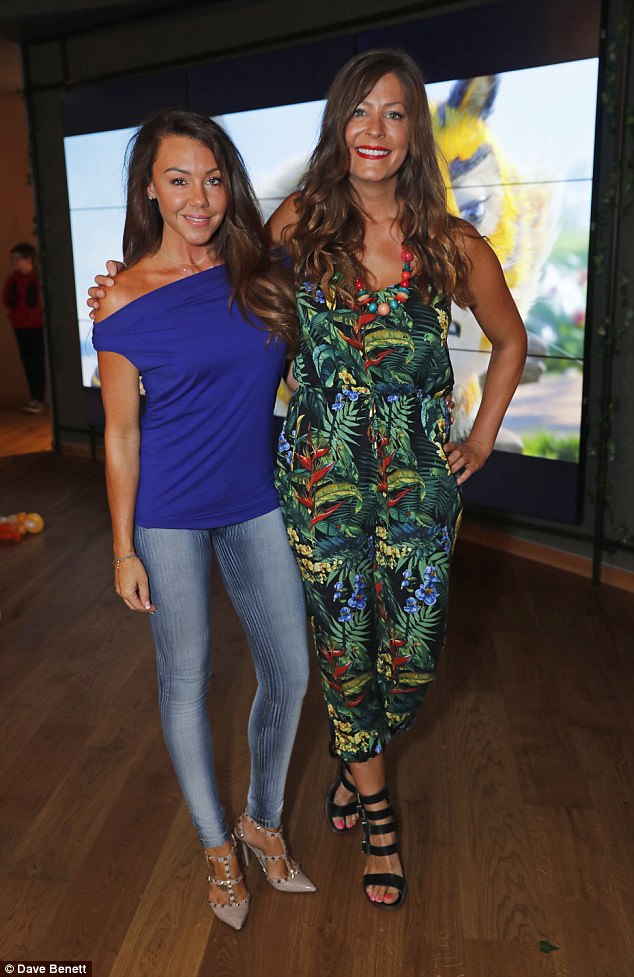 These are the famous Valentino rockstud leather pumps that are really popular not only among celebs. They have different colors and models. You can find them in different shops but you should be quick to grab them in the color you prefer. The ones of Michelle are nude, pale pink with stiletto heels with gold-toned pyramid shaped studs across the t-bar. We really love the details of this pair of shoes.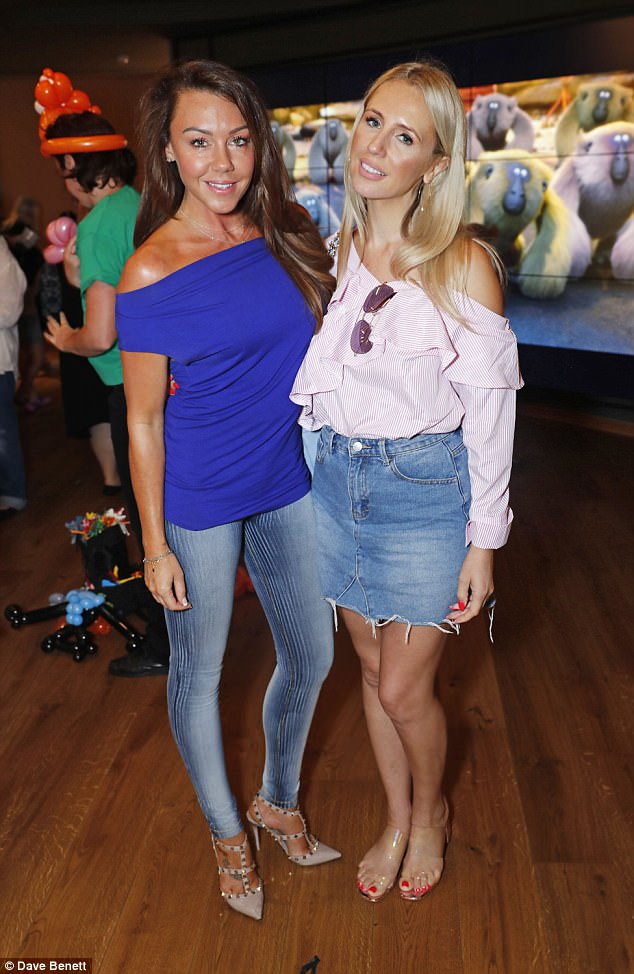 They end in a pointed toe, perfect for adding glamour and elegance to your outfit. They are perfect with skinny jeans (to be casual but with something really glam) or with a dress for very important occasions. Michelle used them to add sophistication to her everyday look. So you can choose what you prefer and grab your similar pair for a lower price too. It's not easy to be glamour and look after children but Michelle was really good at doing it last night. Her daughter had a great outfit with a flower crown for photos. Michelle looked really relaxed during the day spent with her kids. There was also Hugh Hanley her husband.
Let's copy Michelle's look.