Actresses usually claim to be younger than they are, going to great lengths to keep up the appearance of youth. Not the ever young Dame Helen Mirren. She insisted she was OLDER than she actually is when She appeared on The Ellen DeGeneres Show on Thursday.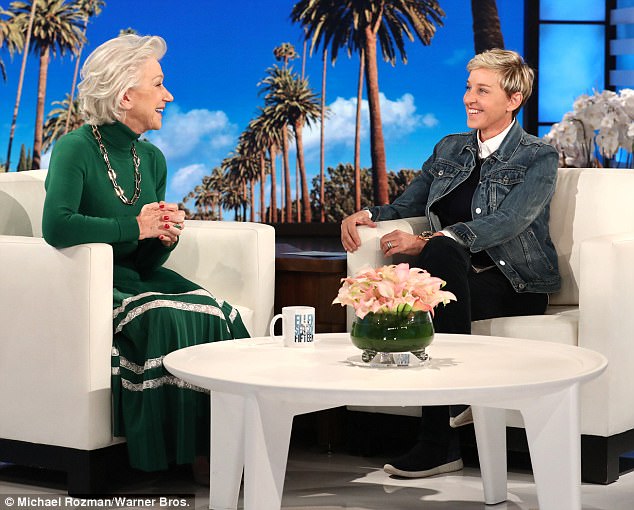 Ellen complimented her, saying: 'You're not shy about saying your age, you're 72…' Helen interrupted saying, '73' as the audience clapped. 'Wow, when did you turn 73? Are you sure?' the confused host asked.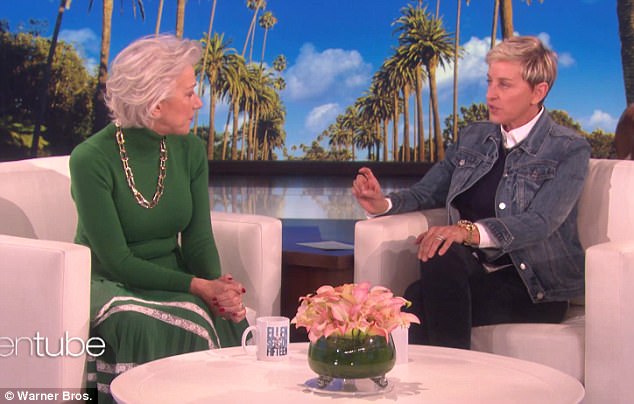 'I think I'm 73,' the silver-haired beauty replied, explaining that she and her director husband Taylor Hackford are just six months apart in age and they're always trying to work out how old they are. 'Well anyway, this year we thought he was 74, which would make me 73.'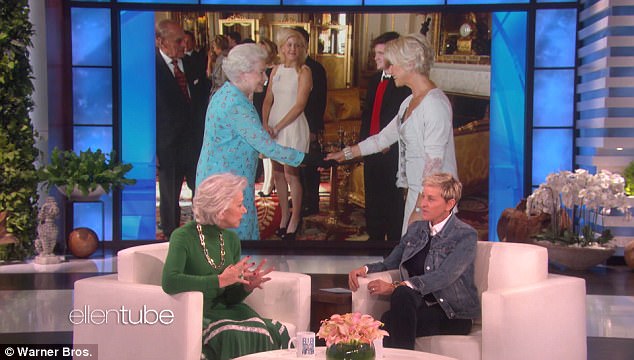 When a voice off stage confirmed her age, the delighted star replied: 'I'm 72, this is fantastic. I've just made a whole year. Wow!' A smiling Ellen pointed out: 'Yeah, you've gotten younger being here.' But she couldn't resist jokingly adding: 'You look great but you're losing it.' Meanwhile Helen shared that, despite playing Elizabeth II in 2006 film The Queen and 2013's The Audience, she hasn't been asked to the upcoming Royal Wedding between Prince Harry and Meghan Markle.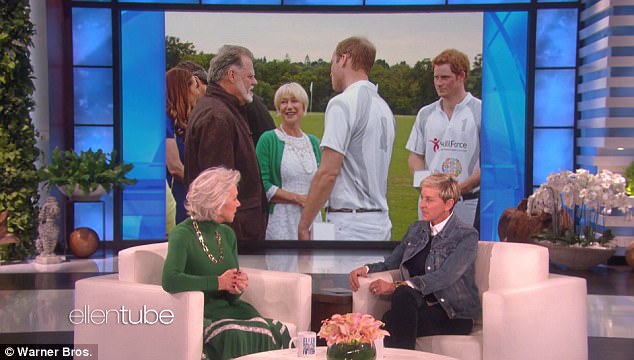 But the veteran British actress revealed she had met both Prince Harry and his older brother Prince William. And it seems they know who she is. 'I was at an awards thing or something and William was presenting and he knew I was in the room and he said, "I've got to be really, really good because my granny's in the house." Helen will next be seen on the big screen in The Leisure Seeker on March 9 and has four more projects set up this year.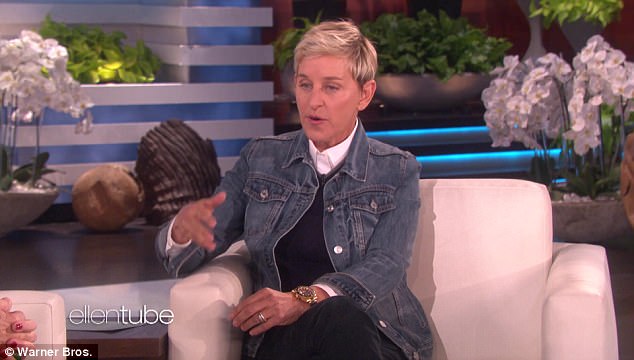 When Ellen asked if she ever thought of retiring, Helen had no doubt.  'I see myself stopping, not working, almost every morning,' she replied adding she never wanted to go to a party, go out to dinner or even do Ellen.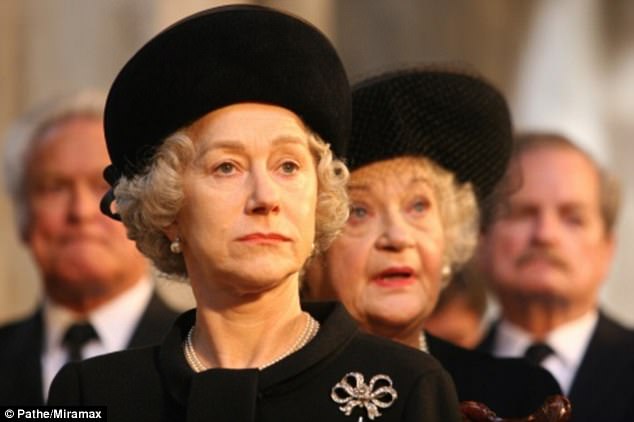 'I want to stay home and watch TV,' as Ellen interjected, 'me too.'  'But once I get there, and I'm sure it's the same with you, it's like, "oh no, this is great, this is fun."
These Studwrap pumps from Valentino are a sexy and stylish shoe, perfect for your next event. These pumps showcase a wrap style design with an ankle strap and side buckle fastening, which is both flattering and on-trend. This wrap style strap is decorated with the iconic Valentino Rockstuds in gold-tone, toughening up an otherwise feminine shoe.. These pumps in powder pink calf leather feature a pointed toe, a branded insole and a high stiletto heel.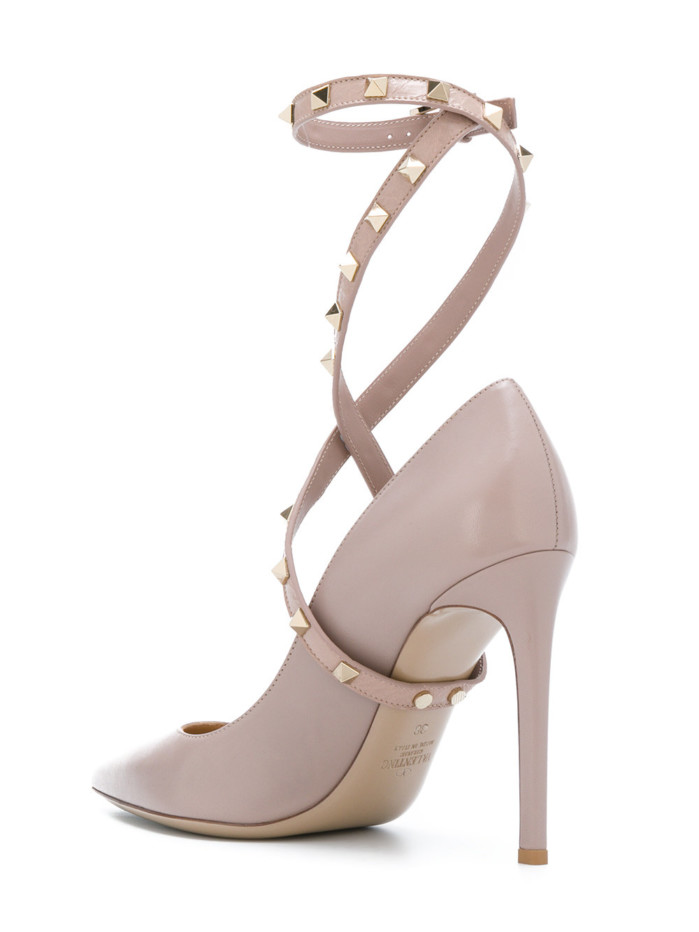 One of the most popular styles around, the 'Rockstud' range has been spotted on pretty much every celeb going. And we can see why! We love the contrast between the delicate nude shade and the edgy studs on this particular pair, plus the stylish ankle tie design.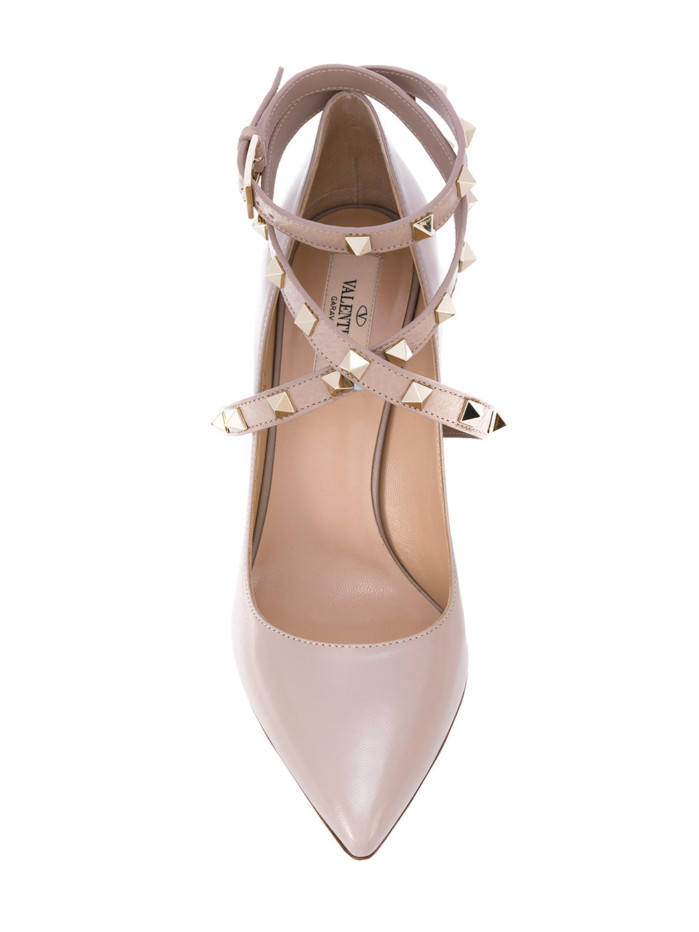 Costing $886, these heels are definitely an investment buy, but we can see them matching with everything imaginable. After all, a girl can never have too many shoes. However, if these do exceed your price limit, don't worry! We've rounded up the best of the rest below: