After months of hiding, Eva Mendes finally stepped out to flaunt to the world her post-baby figure. The actress went out on a date with her man, Ryan Gosling, over the weekend.
For the occasion, Eva kept things bold and fierce in a leopard print dress teamed with brown platform sandals and a turban wrapped around her head. Hoop earrings and a black textured clutch completed the look for the evening. It was a little hard to figure out whether she put on some weight, but what I'm sure of is that she looked fabulous.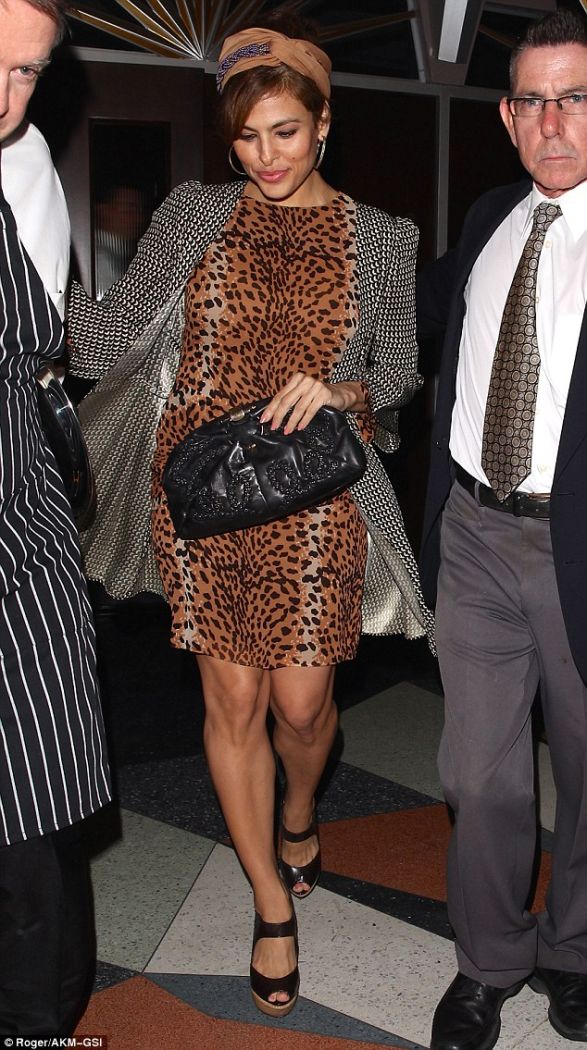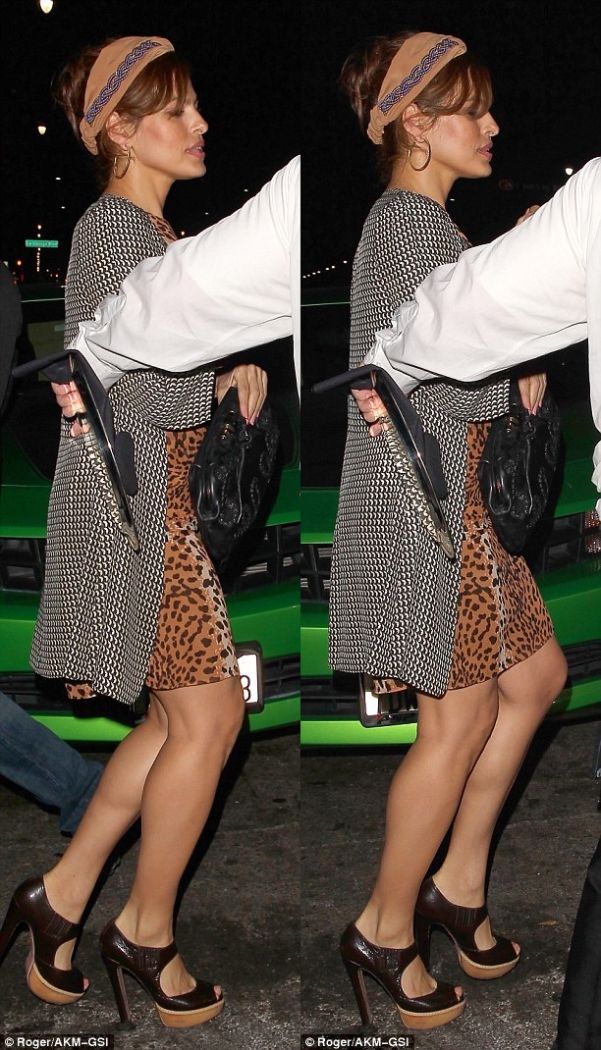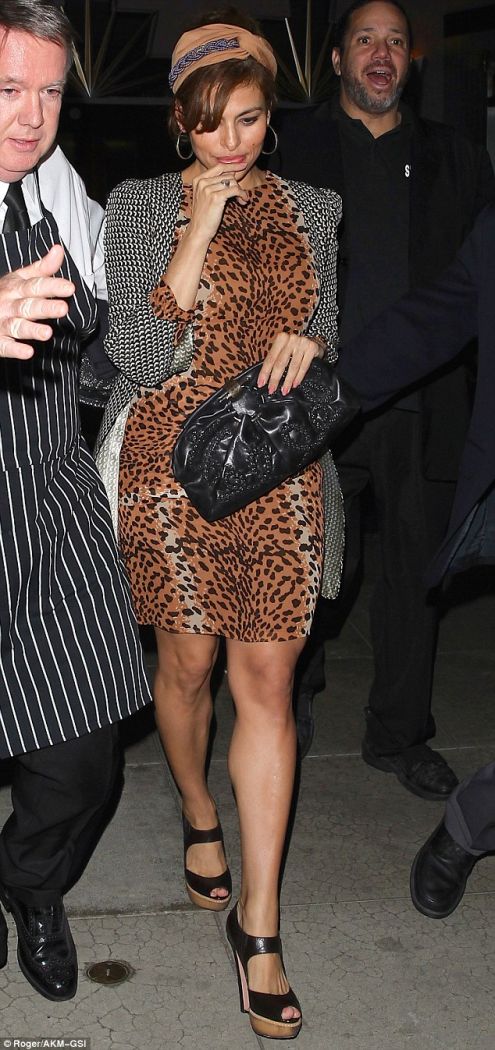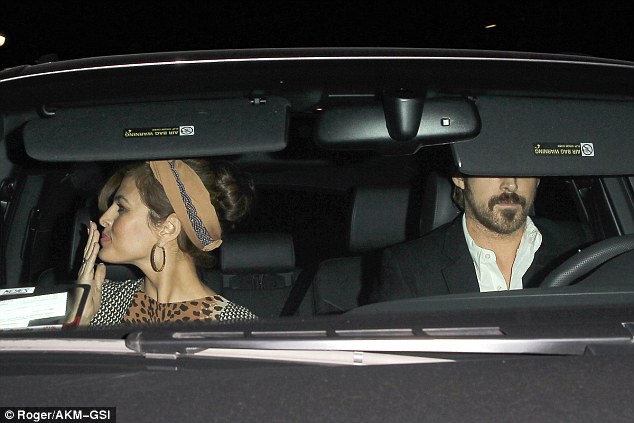 Eva Mendes and Ryan Gosling spend some alone time together in Beverly Hills on January 17, 2015
How do you like Eva's date-night style? Do you approve, or do you think the leopard print made her look old?
I like how she styles her outfits with a turban. It gives her a very glamorous appearance. As for the dress, I'm actually glad she teamed it with a black-and-white cover-up. Doing so gave the getup an interesting twist.
I couldn't find any details on Eva's whole outfit at the moment, and no official details have been released so far either, so there isn't much that I can tell you. However, if you wish to steal her style, simply grab a leopard print shift dress and cap off the piece with a turban (like this one from Grace Hats) and some platform sandals.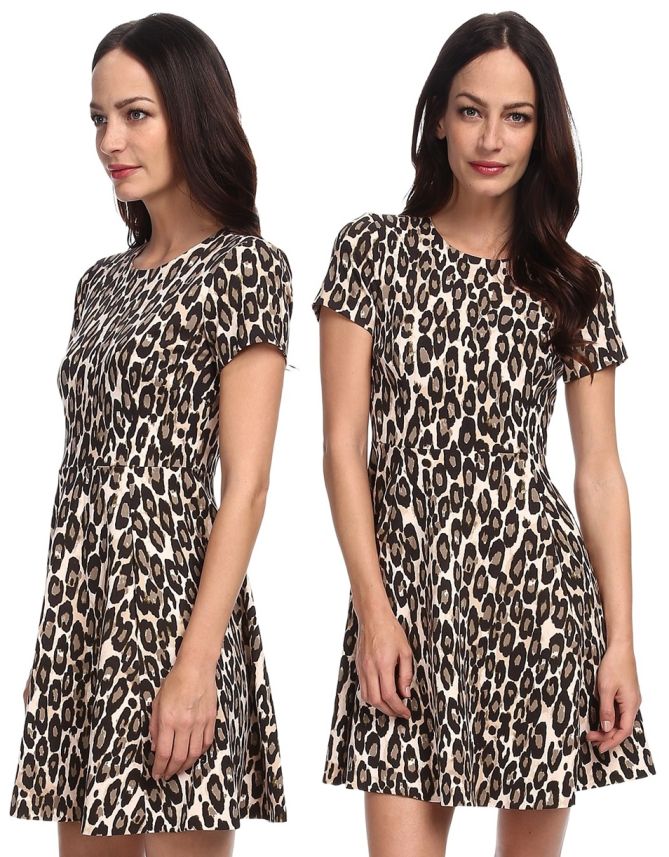 Kate Spade Leopard Print Dress, $348
I chose the "Dany" from Jessica Simpson to recreate her look because the t-strap silhouette really flatters the legs. Plus, of course, they're quite tall so they'll give you quite a good amount of lift. The Dany sandals retail at an affordable $110 so no need to feel too guilty about shopping for a pair.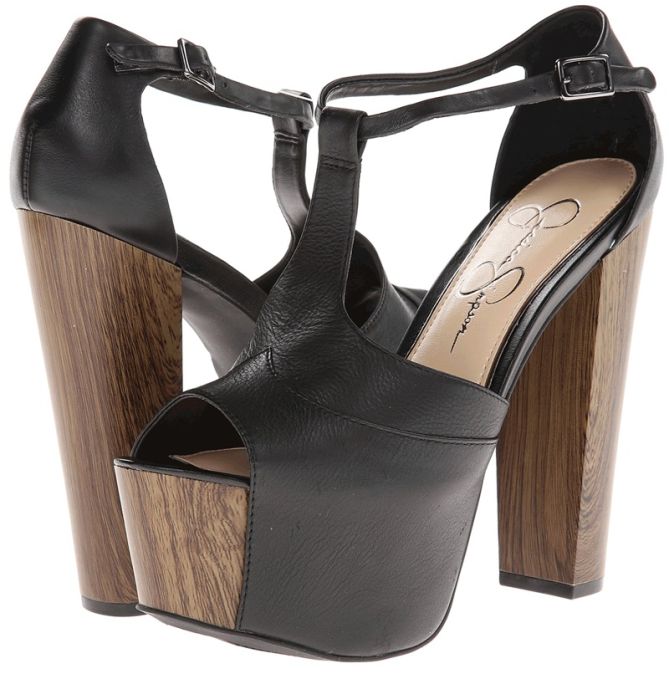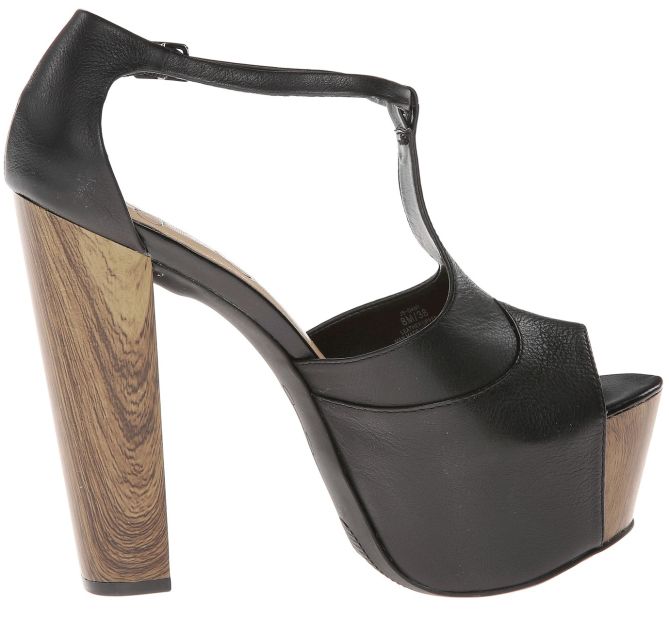 Jessica Simpson Dany Platform Sandals, $110