Eva Longoria,42, was seen yesterday in the beautiful NYC ahead of co-hosting ABC's Live with Kelly and Ryan after a lovely Sunday where she enjoyed a beach day out with her 49-year-old husband Jose Baston.
She recently launched a new fashion line,which you can read more about on her website. Whoever counted Eva Longoria out of the picture was so wrong.After she did the ABC's show,Eva went directly to L.A,being spotted in LAX later that day,so we can be sure she has a busy schedule. She declined every autograph,but we can give her a free pass since she was probably tired.
The outfit she showcased was simple yet elegant ,Eva walked on the NYC streets wearing a floaty printed dress.A matching belt was added to give the dress some structure and highlight the star's amazing slender waist.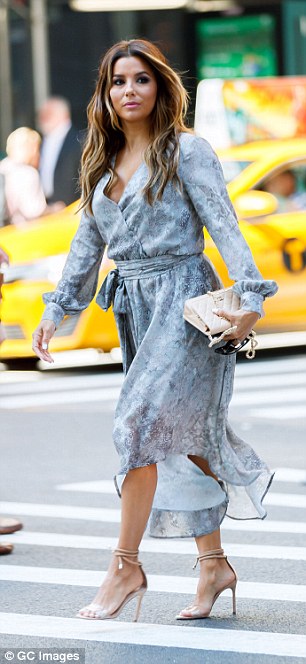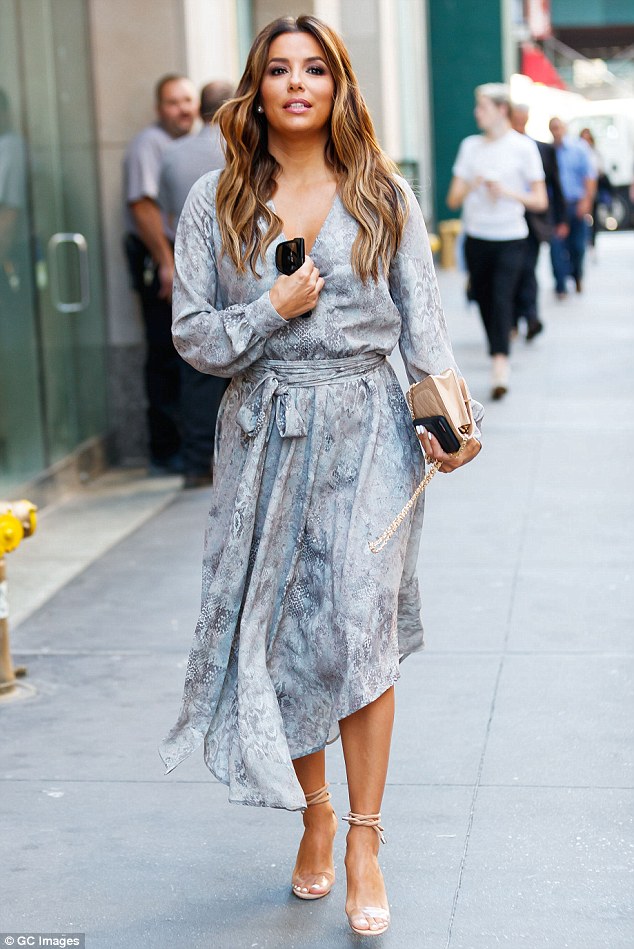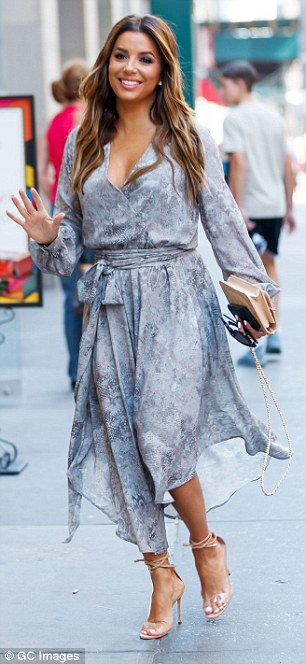 But what about those shoes,though! Those delicate Manolo Blahnik nude sandals complete the classic look like no other,and when matched with a Chanel purse we go from classic to fabulous. Of course,you don't need to do that to be fabulous,you can match your nude sandals with a pencil skirt and a buttoned shirt and all your work colleagues will envy you.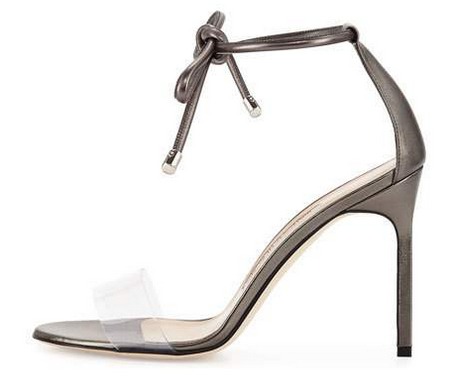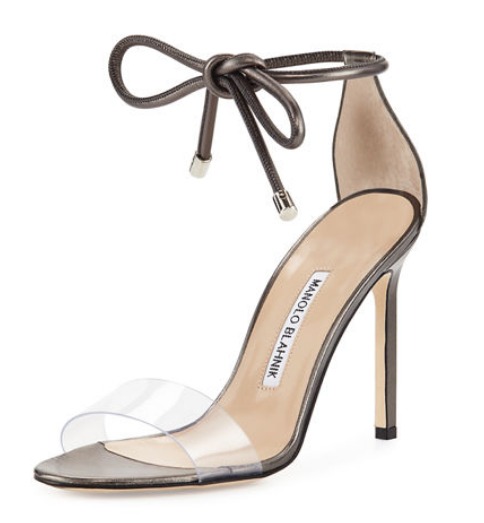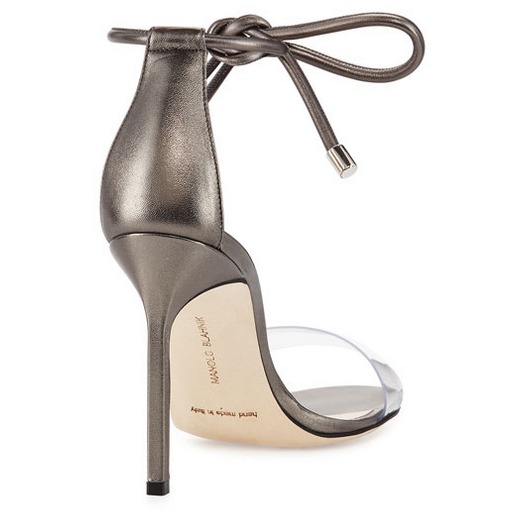 HERE IS A CHEAPER VERSION