All the world is talking about the Met Ball that took place yesterday night in New York City at the Metropolitan Museum of Art.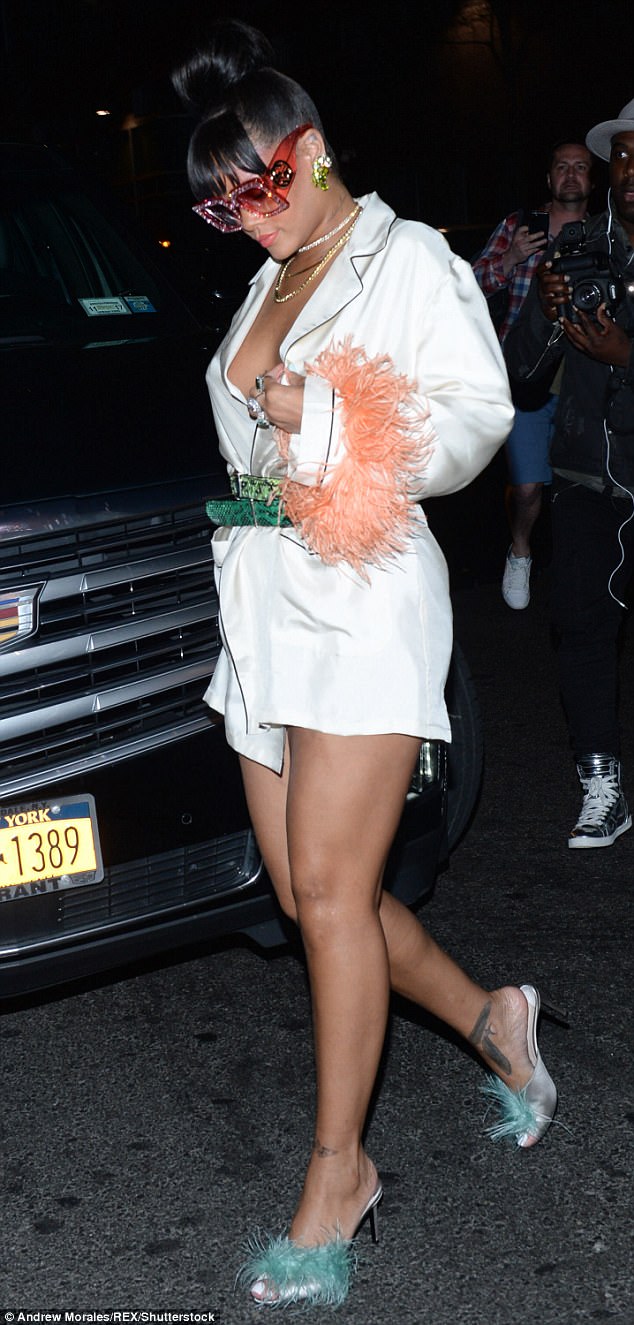 This is a very important event and a lot of celebrities attend it every year. So everyone is talking about the outfits showed off by the celebs not only during the event but also during the after party. We are focusing on Rihanna that after wearing a very particular and enormous dress decided to continue with an eccentric look for the after party.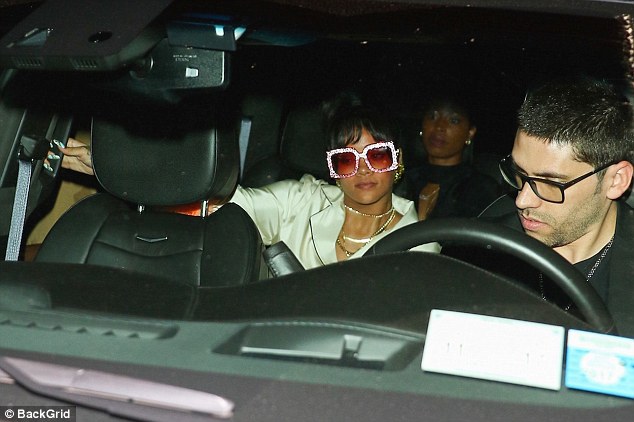 It was one of the kookiest looks of the evening. She wore a nightwear-inspired getup. Just a white bed shirt with two belts that transformed completely the shirt. The green accessories coordinated with her backless. Do not forget the feathers that evaluated her pyjama-style. She also added particular details like her very big sunglasses in orange and a matching furry bag. And at her feet a pair of mint green fluffly mules, perfect for her look. These are the shoes you should buy to enrich your spring/summer wardrobe. These heels are by Prada and they are still available online. She was really sexy and glamorous because you know that nightwear is really trend in this period and it is common to use it to go out.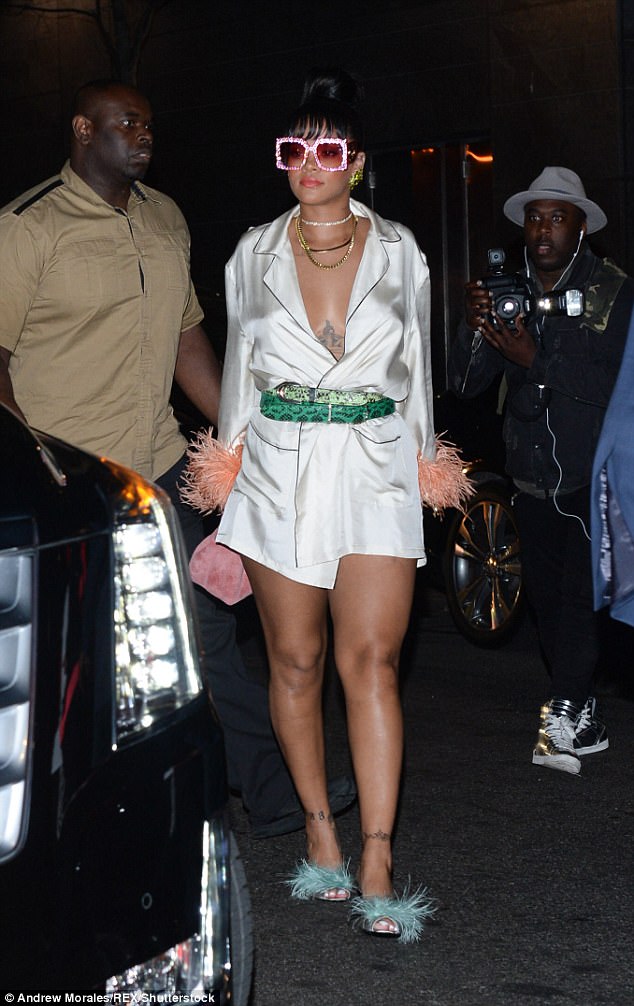 Met Gala is the perfect event to show off all her particular looks, she likes having fun in this way, playing with fashion. On the red carpet she wore a gown from the Comme Des Garcons 2016 Fall ready-to-wear collection that resembles flowers blooming all over her body. She respected the theme of the ball of this year the one of Rei Kawakubo.
If you love this kind of shoes, buy black ones for less clicking below.