When it comes to transforming a simple outfit into a stunning one, just rely on the accessories to do the job. The purse and the shoes can make or break a look. In fact, even if you're wearing garb that is substandard, you can easily get away with it by capping off the attire with standout heels and the perfect clutch.
For Shameless actress, Emmy Rossum, the way to amp up the classic LBD she wore for the premiere of her indie movie, Before I Disappear, was to pair it with glimmering gilded ankle-cuff sandals that offered major impact. And I mean, major, because the shoes were all I could look at.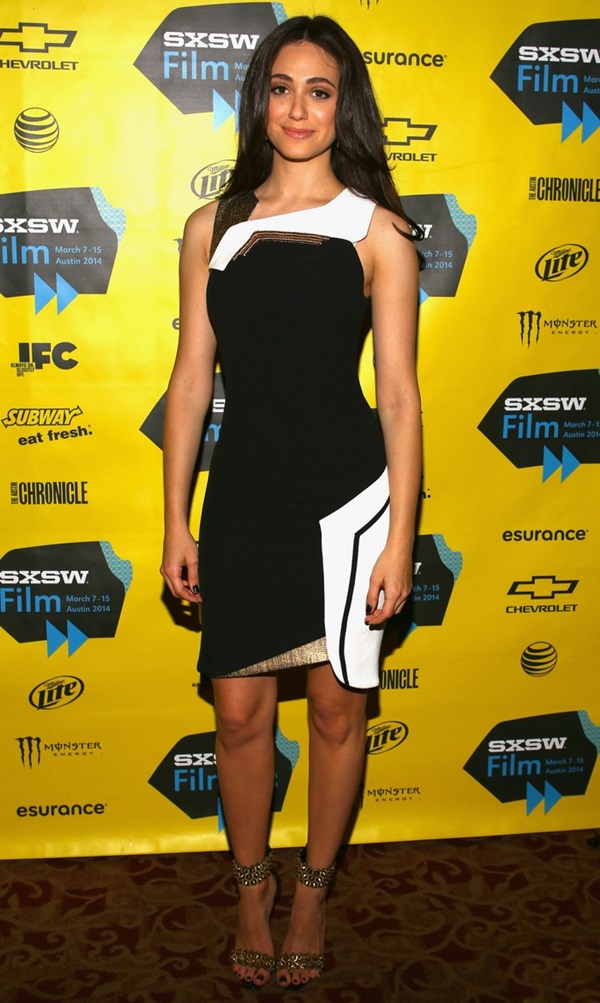 Emmy Rossume complements her paneled black dress with gold detailed sandals as she attends the premiere of her movie, Before I Disappear, on March 10, 2014
Emmy's strappies are from Brian Atwood — the "Abell" Stud and Chain Embellished Sandals. Would you like to check them out up close? Here they are for you. I'd understand if you become speechless. I practically just drooled the moment I saw them: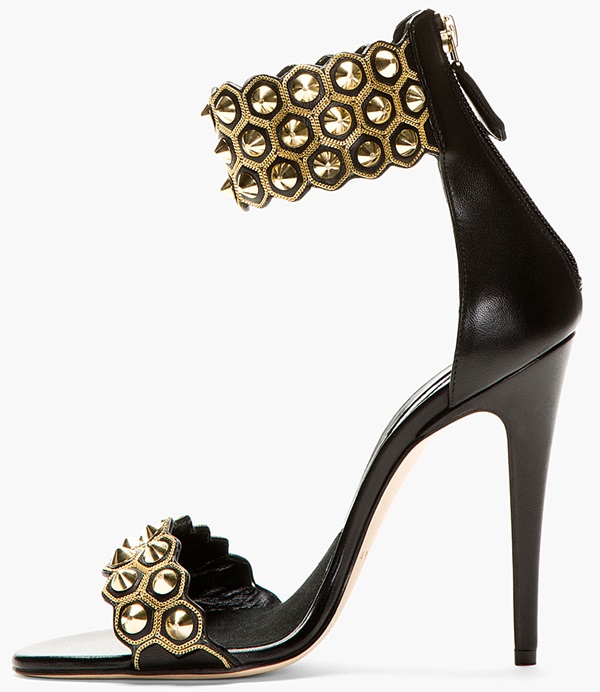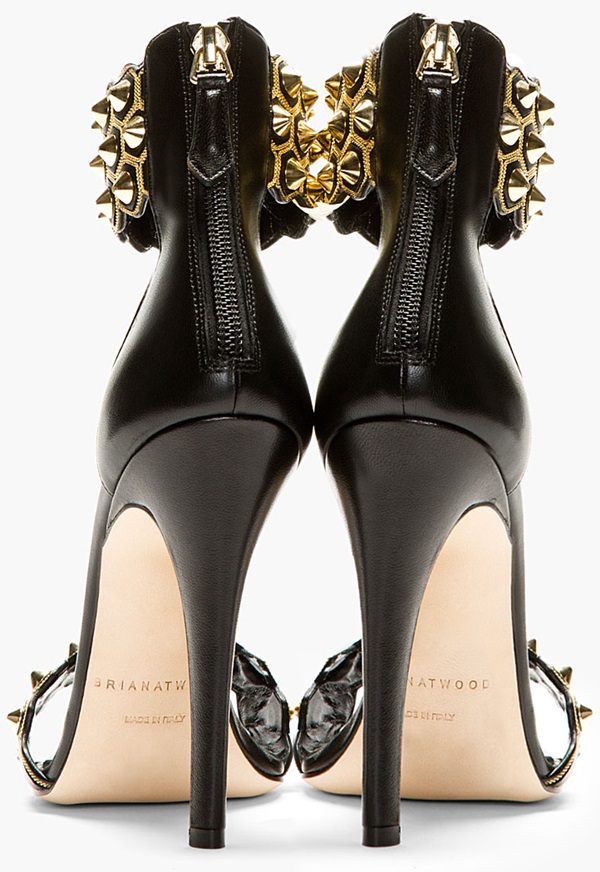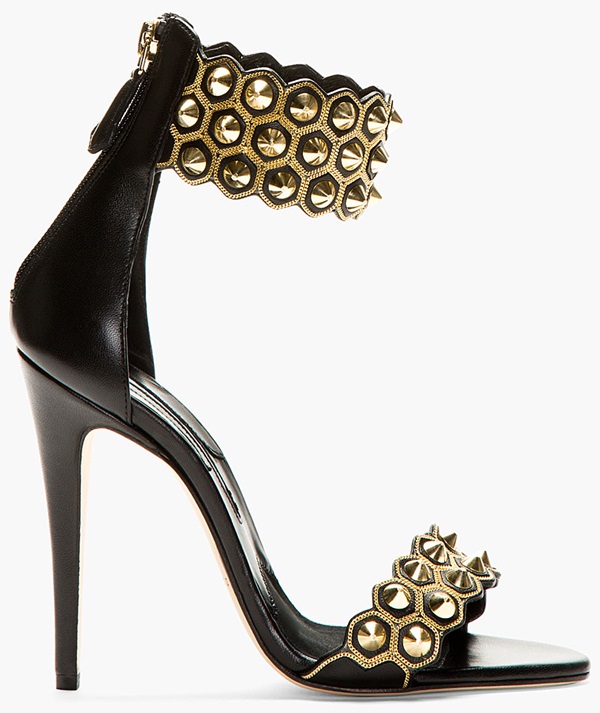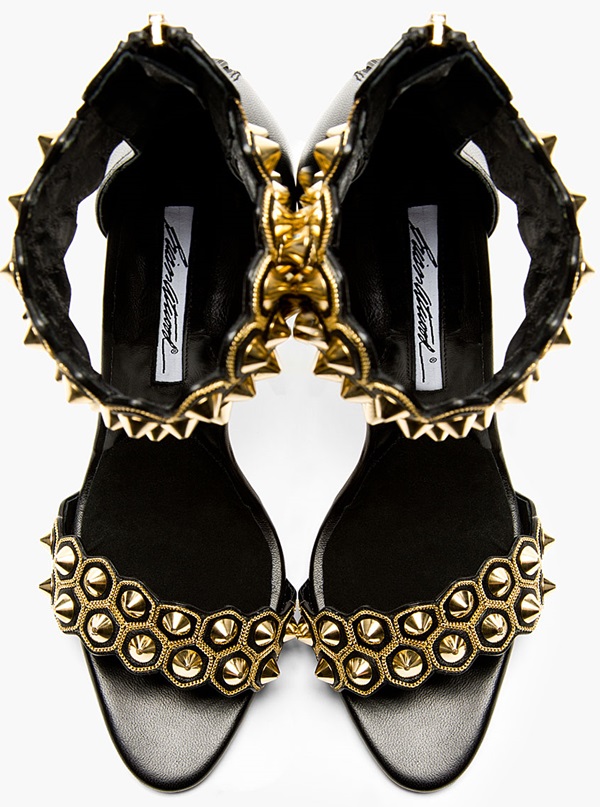 Brian Atwood Abell Stud and Chain Embellished Ankle Strap Sandals, $1445
Crazy gorgeous, right?
These shoes feature 4.5-inch tall self-covered heels and leather straps that are decorated with gold metal studs and chain trim. They're the perfect pair of statement shoes to wear with a simple outfit. Complement with gold jewelry and you're all set!
If you want Emmy's Brian Atwood sandals, just click on the button below. Of course, beauty comes at a price, and for these exquisite babies, that would be a whopping $1445. Are you up for the splurge?