We all know Emmy Rossum is a fantastic dresser. Her off-duty style is always something worth checking out.
On Thursday, however, she outdid herself by stepping out in a gorgeous fit n' flare number that was reminiscent of the elegant 50s and 60s, when most women were well-dressed, elegant, and ladylike.
Her frock was black and printed with flowers. It was cut with a Sabrina neckline, quarter sleeves, and a pleated skirt. She teamed it with a Dior bag, then capped off the combination with navy blue bow-detailed pointy flats by Louboutin. At one point, she also wore red-rimmed spectacles with the outfit, and the glasses made her look even more chic.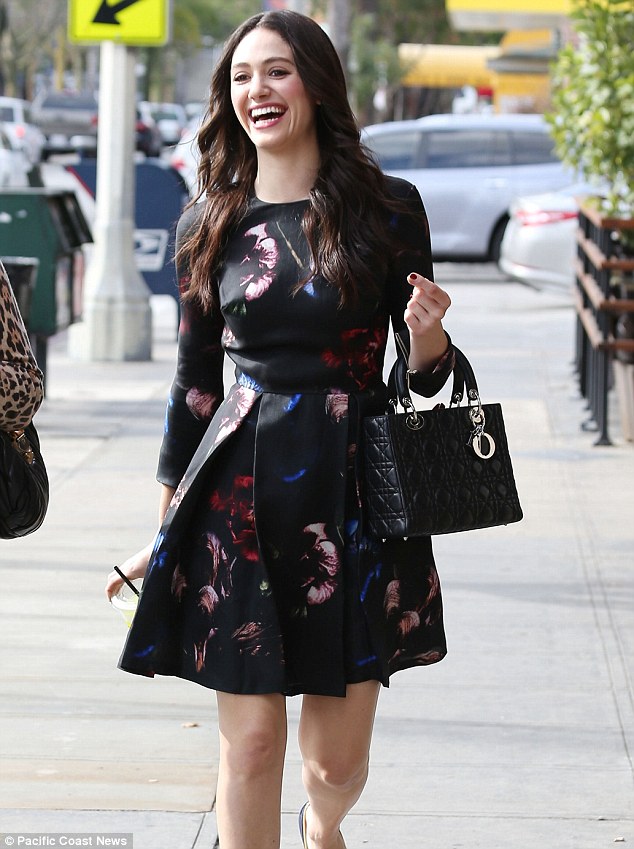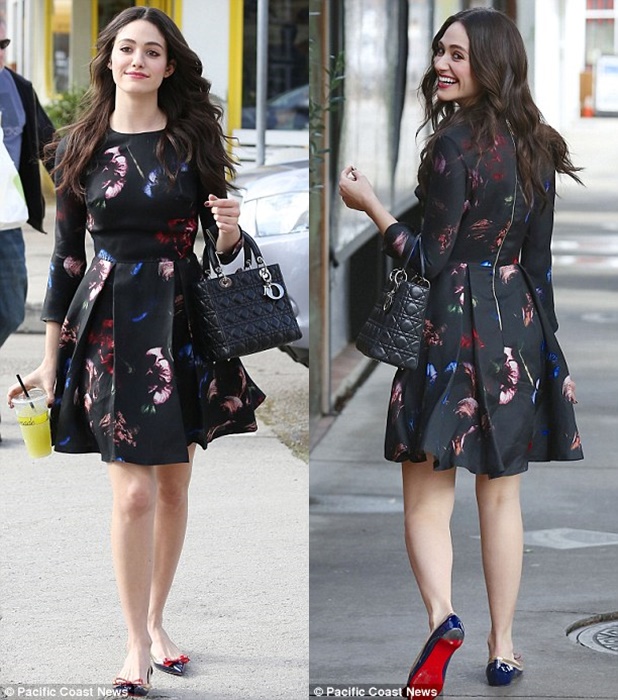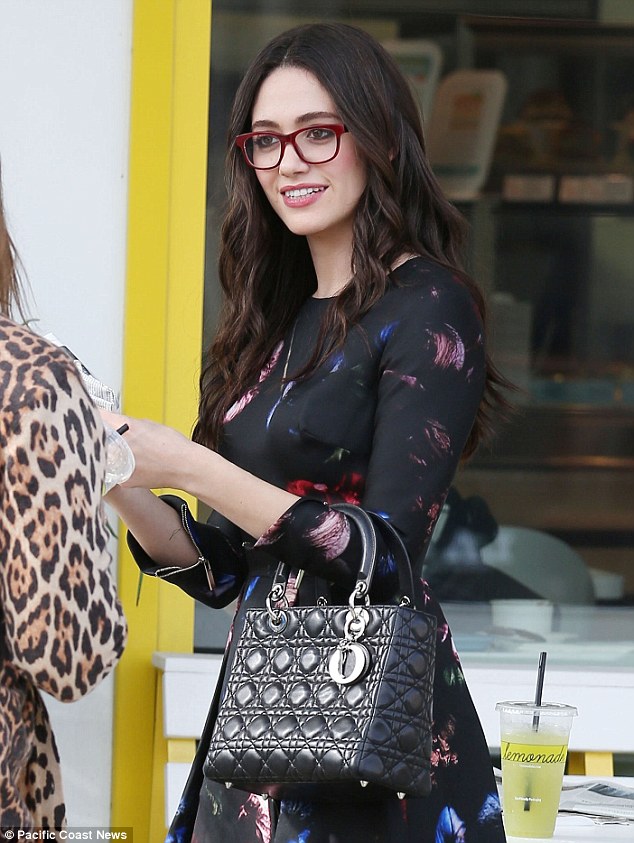 Emmy Rossum looks chic and ladylike in a black floral dress and pointy flats as she steps out with friends in Los Angeles on December 4, 2014
Doesn't she look fabulous?
I like how she dressed down the frock with pointy bow-detailed flats. I agree, heels would have been a better choice, but the pointy flats are just as ladylike. Besides, she was simply lunching with her friends and probably wanted to feel comfortable. Also, I believe she came from an event prior to this outing so most likely, she wanted to kick back and relax.
Below is a closer look at Emmy's Christian Louboutin flats. They're called the "Suspenodo", and they feature clear panels along the opening, bow details at the pointed toes, and hidden heels of about 0.5 inches tall. They're available in a series of uppers from nude to navy, as well as glitter: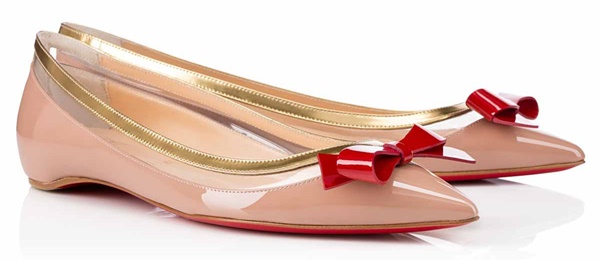 Christian Louboutin Suspenodo Flats in Nude, sold out

Christian Louboutin Suspenodo Flats in Flocked Glitter, $645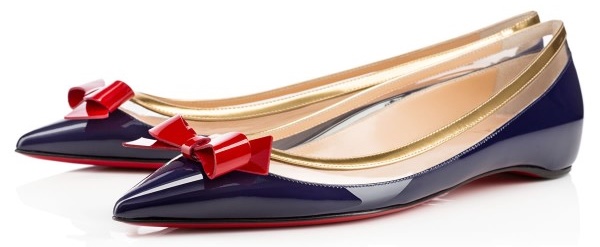 Christian Louboutin Suspenodo Flats in Navy, Sold out
The Suspenodo flats in patent are not available online, but you can score the flocked version if interested. They retail at $645. If you don't like the bows, you may try the Paulina flats:

Christian Louboutin Paulina Flats in Nude, $645